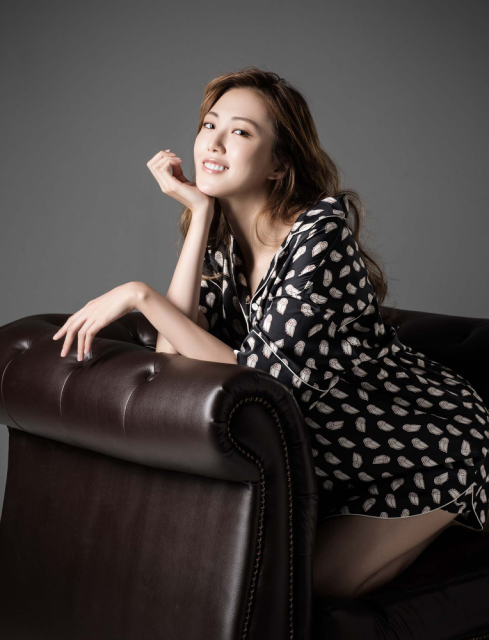 Could you please introduce yourself to our readers?
Hello… My name is Koh Na-young and I was a contestant on Superstar K6 in the year of 2014, and I released my first single with the title, "Whom" in February 2016. I've been working on music ever since. It's so nice to meet you all!
What made you pursue music as a career and were you in any way influenced by your uncle, the singer Lee Kyu-seok?
I was able to launch a singing career after I participated in the music talent program, "Superstar K6"
I've always wanted to become a singer and was interested in taking it up as a career but since I majored in a completely different field; I was not able to experience the musical environment as much I wanted to.
While I was hesitant on whether I would do well on the program, I took up the courage and took part in the show and was able to take a step into doing music.
I was lucky enough to be given an opportunity to learn more about the art and I worked hard and prepared myself a lot since then.
My dream was to be become a singer since I was very young, and I believe my uncle's influence definitely played a big part in it. I really admired my uncle as a child, and would even say I wanted to marry him. Haha. It really excited me to watch him perform on stage, which made me more interested in becoming a singer as a profession.
It was just a dream of mine, when I was younger to be a singer like my uncle… On the actual day, I made my debut as a singer, my uncle was on the stage with me, performing.
My grandparents also came to watch us, so I felt grateful and it was a such an honor for me.
Do you have any interesting stories you can share while you were on Super Star K Season 6?
Looking back, I really didn't know what I was getting myself into when I took part in that talent show…
I was very much in love with music, but didn't have my own standard, nor was I in any mode of how I should sing or express myself.
But I made an effort to prepare myself as best as I was able to, even when I was very stressed out the whole time. When I reflect back, I realize how unprepared I really was. During the time, I learned a lot, both consciously and unconsciously, from watching the other contestants perform.
Can you tell us which of your songs you are the most attached to?
I'm very attached to every song I work on, each piece is very precious to me.
But if I was to select just one, the song "Stars" that was released in October last year in 2017. When I first received this song, each word from the lyrics came into my mind like a movie. It felt like I was floating in space and while I was working on recording it, I fell in love with it completely.
On top of that, I was able to communicate extremely well with Kang Ji-won, who composed the song, so it made it extra easy for me to enjoy myself in the recording process and we were satisfied with the result.
"Stars" is also a song that is liked by a lot of people, and quite a lot of people recognize my work through that song.
People have come up to me and expressed they gained a lot of encouragement from the song; which made me glad and thankful to get direct compliments and reactions like that. That particular song made me happy and enabled me to feel rewarded for being a singer.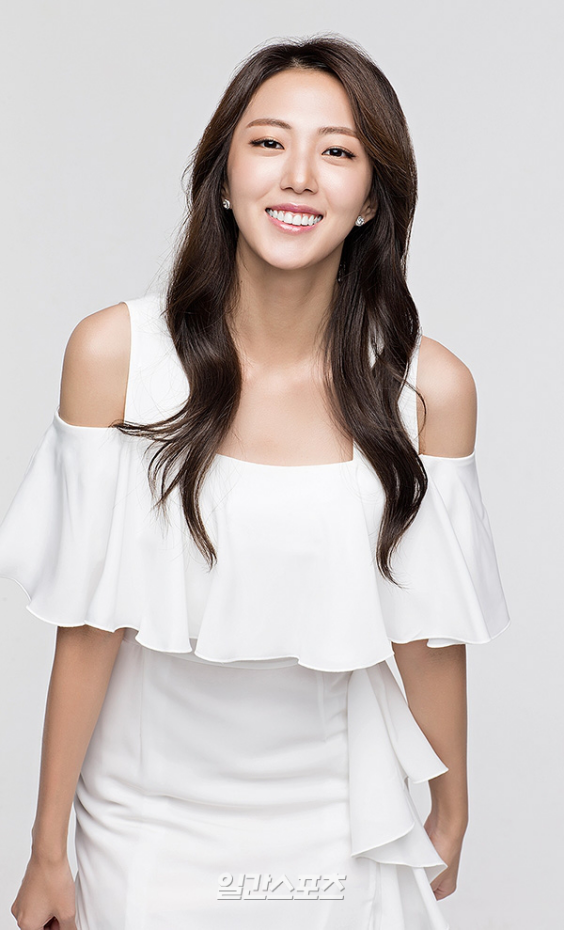 Let us know which artists you particular like or admire.
I like all kinds of genres and don't have just one preference for a music genre, but I think I tend to listen to British Rock continually.
I especially like Sting and U2 very much, I feel that they make and produce music that excites and shakes your heart to the core. I can never forget Sting's concert I went to a few years back.
The artist that I loved since childhood is Beyoncé, for definite. I searched for all her albums, and even all the songs from her Destiny Child's era. It's needless to say, but I've watched every single one of her concerts and videos. She gives me a lot of inspiration and has influenced me greatly. Since I've been listening to her since my teens, I tend to have more affection for her. I love you, Beyoncé!
What do you like to do during your free time, for leisure?
I like watching videos. I like surfing for various kinds of music-related videos and just funny entertaining videos I can watch and laugh my heart out to.
There are so many diverse contents and youtubers these days, so I get a lot of inspiration, and gain from watching great videos and contents online.
What is your favorite food or beverage?
I love pasta. I especially love eating Rosé pasta so I cook that often at home. I also like to drink coffee; my usual choice of coffee is usually Americano or Latte.
What kind of person is your ideal?
I like someone who has his own definite standards, with set goals. I think I feel attracted to those kinds of people, especially when I converse with them.
And most importantly, I like someone who has a warm heart.
Tell us about any movies, musicals or books you found inspiring.
Recently, I watched "The greatest showman" and I enjoyed it very much.
Each of the soundtracks were all so great and the movie was just fabulous. It was so incredible to watch that it made me want to be given a chance to appear on a movie like that.
Let us know of your future plans and goals for this year.
Because I am working very hard on new material, I hope that people would show interest for my music this year as well.
I am also preparing to get into acting as well, while also pursuing my music career so please stay with me and support me. Thank you!
—J.Chung.
Related Articles