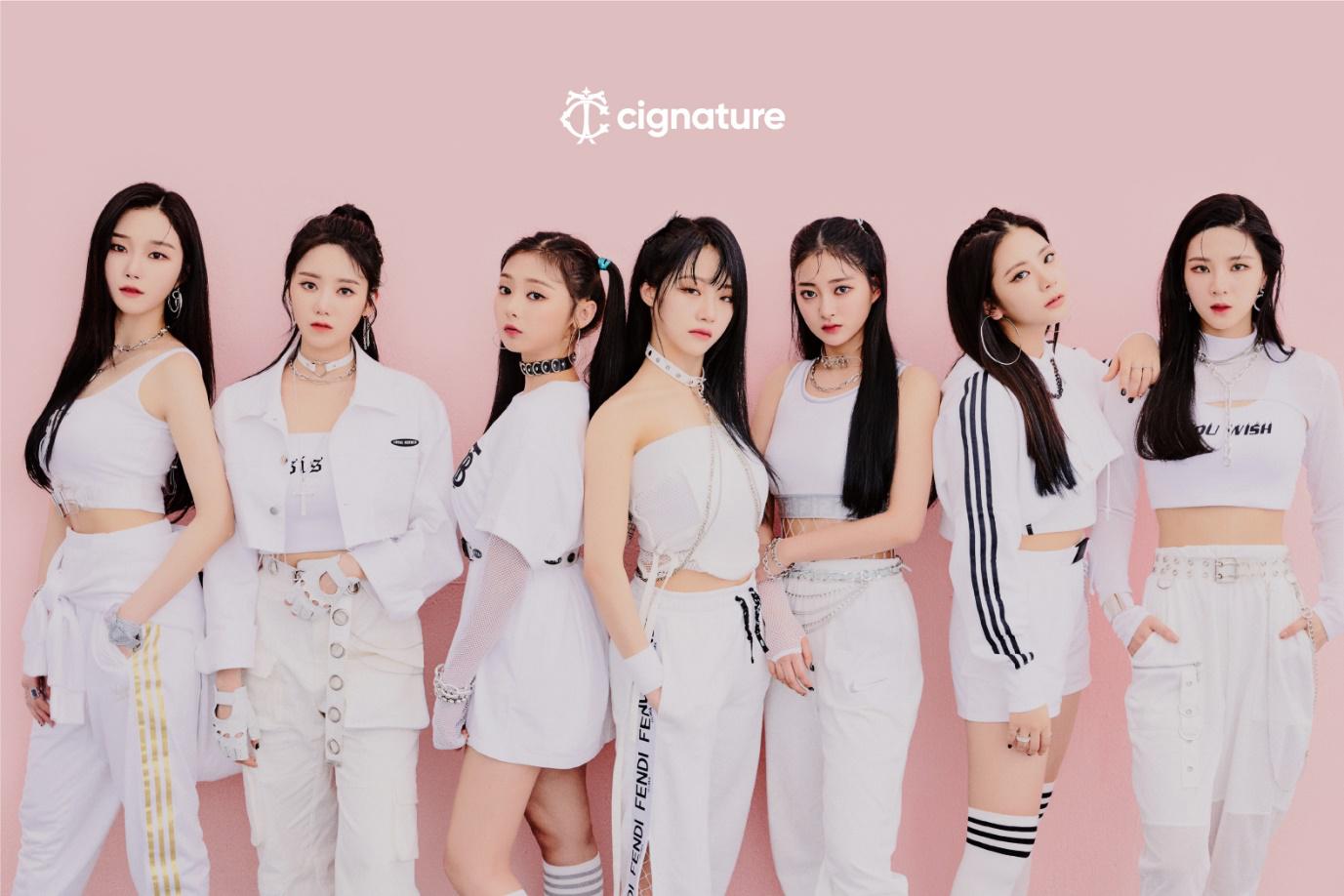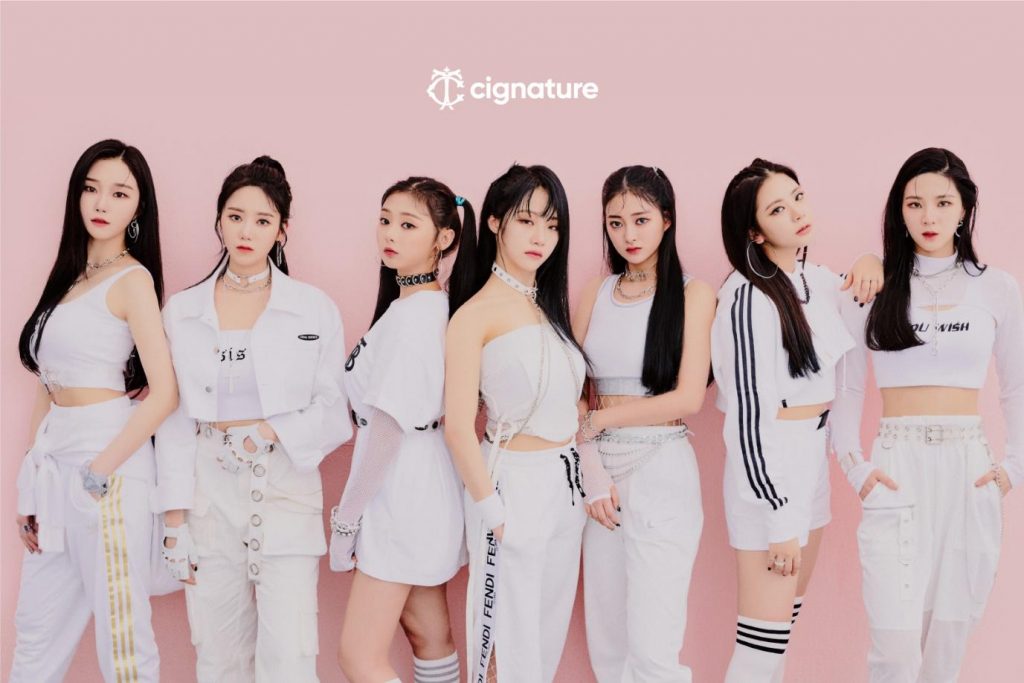 CIGNATURE is a Korean girl group signed under J9 Entertainment. The group consists of Chaesol, Jeewon, Ye Ah, Sunn, Seline, Belle, and Semi. We'd like to thank the girls and their management for this great interview. We wish them all the best in their future endeavors!
Please introduce yourselves to our readers.
Chaesol: Hello, KCrush America readers~! I am Chaesol of Cignature! It's great to meet you.
Jeewon: Hello, I am Jeewon of Cignature.
Ye Ah: Hi, I am Ye Ah, the main vocalist of Cignature.
Sunn: I am Sunn, who is the main dancer and rapper of Cignature.
Seline: I am Seline, the vocalist of Cignature.
Belle: Hi, I am Belle from Cignature.
Semi: Hello, I am Semi – the youngest of the group.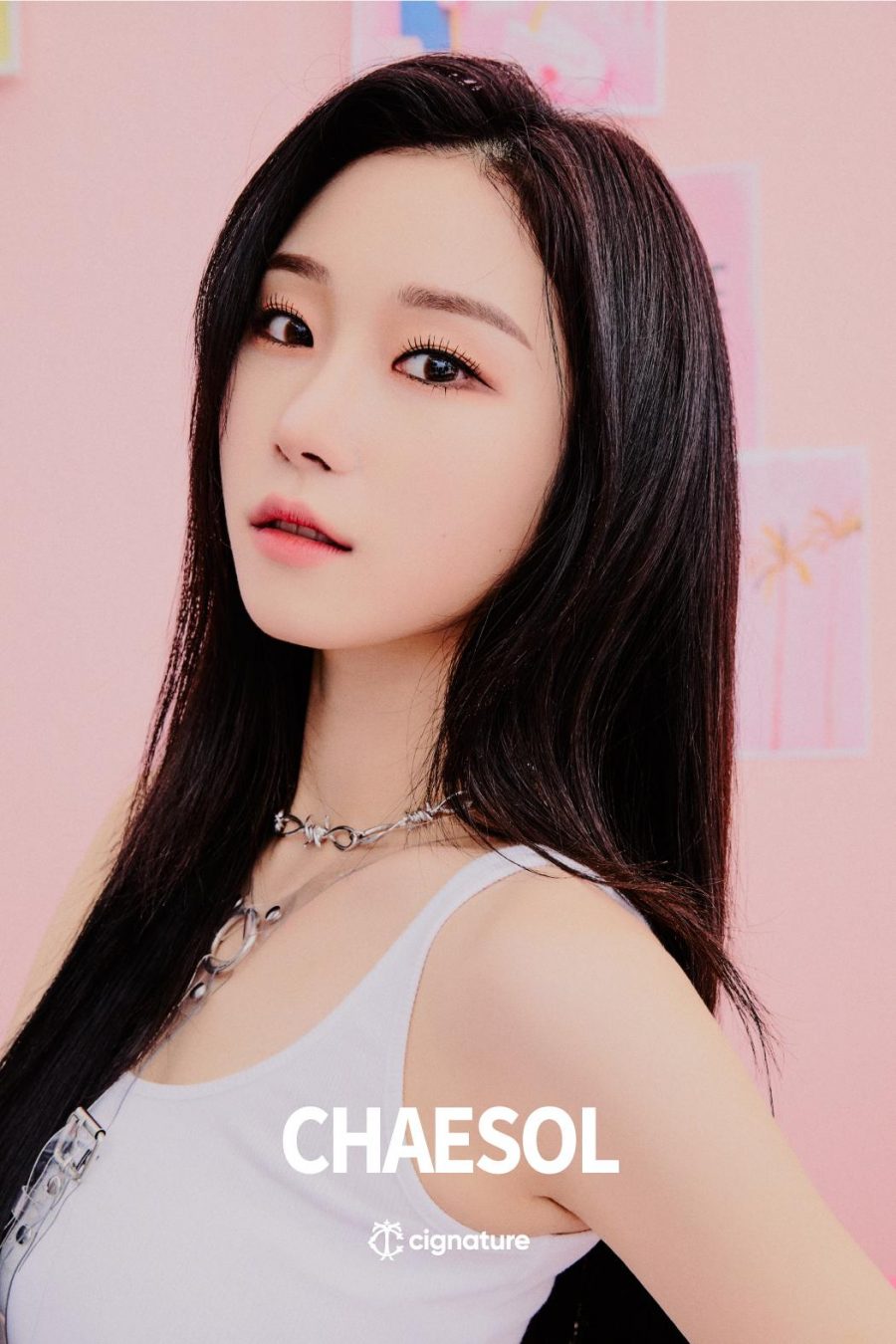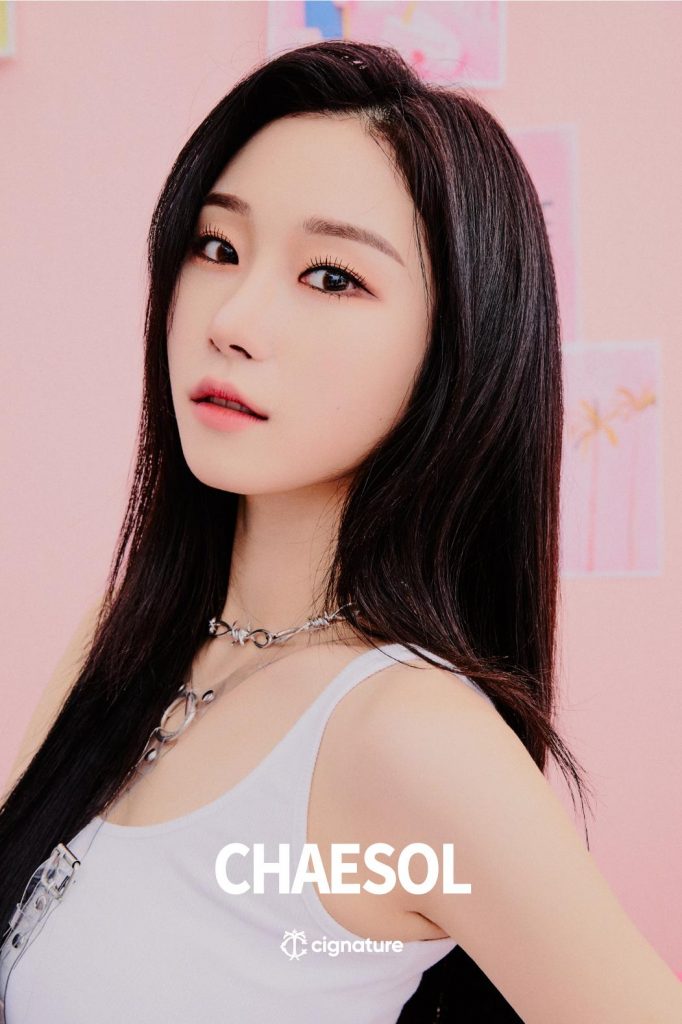 How did you all make it in the group?
Chaesol: I enjoyed singing and dancing as a child – I feel happy when I deliver happiness to others.
Jeewon: It was my dream as a youngster, so I worked hard to get where I am.
Ye Ah: I loved to sing and dance since I was young. I fell in love with Wonder Girls performance, so I wanted to become a singer myself.
Sunn: I passed an audition to get in the group.
Seline: I thought the artists on TV looked so cool, so I enrolled into an art high school, where I started to take the career seriously.
Belle: I was enrolled in a dance academy then I passed the audition.
Semi: When I was young, I was mesmerized by the artists on TV that got me interested in taking this path of career.
What have you all been up to?
Chaesol: We're working hard to showcase a great comeback stage.
Jeewon: We're doing our best to show you great performances for our lead sing B side, Assa.
Ye Ah: I'm working out a lot and practicing hard on live performances for our single, Assa.
Sunn: I have a lot of thoughts to sort out and working hard on our performances.
Seline: Our second digital single, Assa is being released on April 7th. We're working on the performance.
Belle: We're doing our best and working hard to showcase great performances for Assa.
Semi: We're practicing hard to do well for our lead single B side, Assa.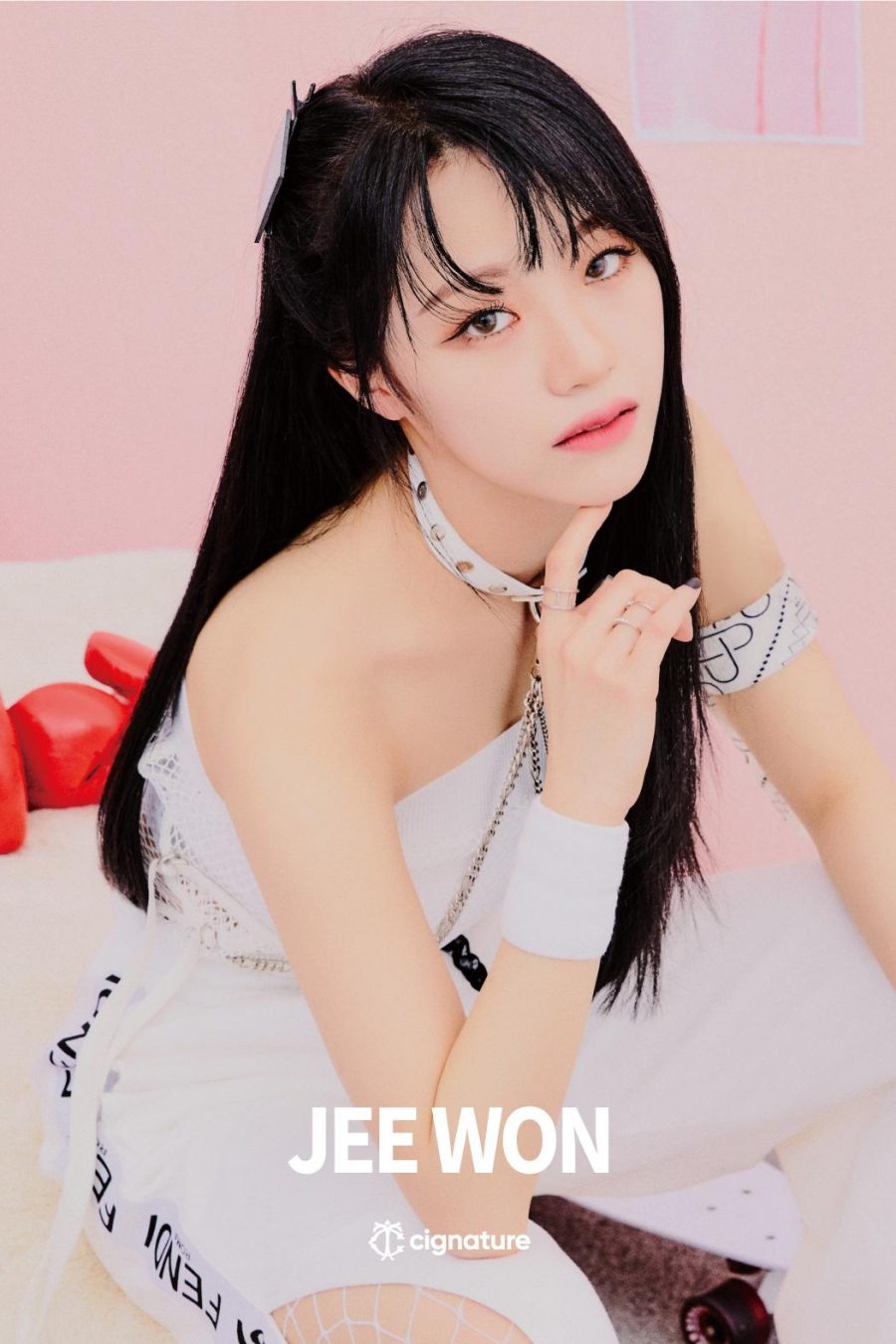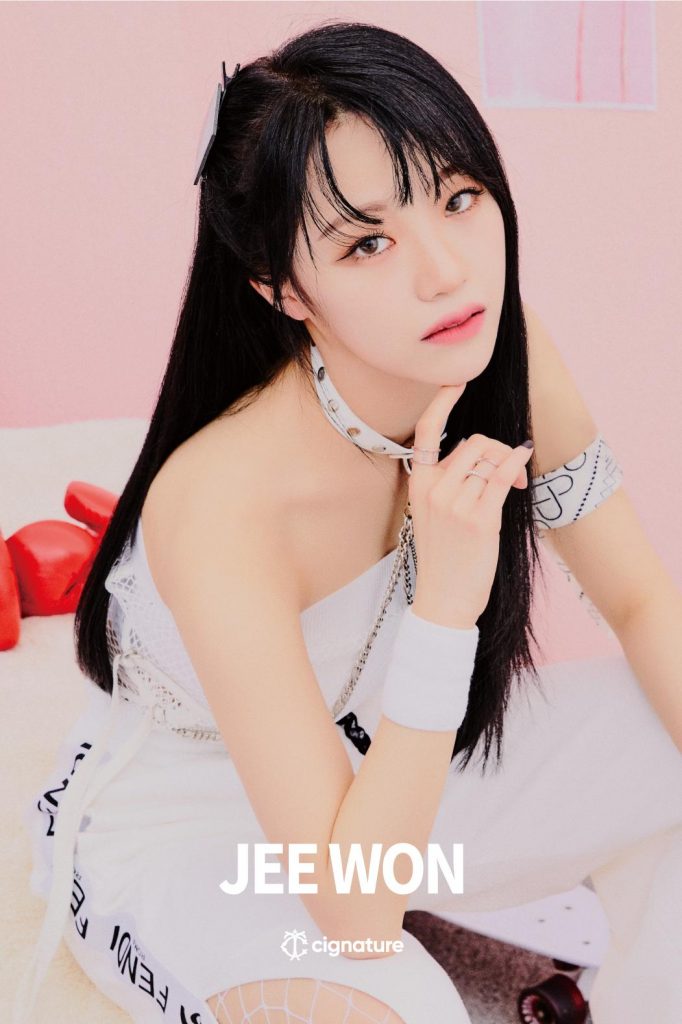 Tell us about your taste in music.
Chaesol: I love acoustic music and enjoy all diverse genres of music.
Jeewon: I like songs that have a soft feeling to them.
Ye Ah: I love all kinds of music but I especially love rock and Hip Hop.
Sunn: I love Tropical House music.
Seline: I love calm ballads rather than dance music.
Belle: I love relaxing songs with great lyrics.
Semi: I love all genres depending on how I am feeling at the time.
Which song or album do you listen to the most frequently?
Chaesol: Tom Misch – Geography album and our latest single Assa.
Jeewon: Honestly, Assa is something I'm listening to a lot these days.
Ye Ah: These days, I am listening to a lot of our songs but I also listen to AKMU songs.
Sunn: Yunha – Winter flower.
Seline: NCT127 – Love Song.
Belle: Heize – She's Fine album.
Semi: I think I'm listening to Assa the most.
Who do you respect the most?
Chaesol: My parents.
Jeewon: My parents.
Ye Ah: I respect Younha sunbaenim who is continually loved for her music and her voice.
Sunn: My dad.
Seline: I respect my parents the most.
Belle: My parents.
Semi: My parents.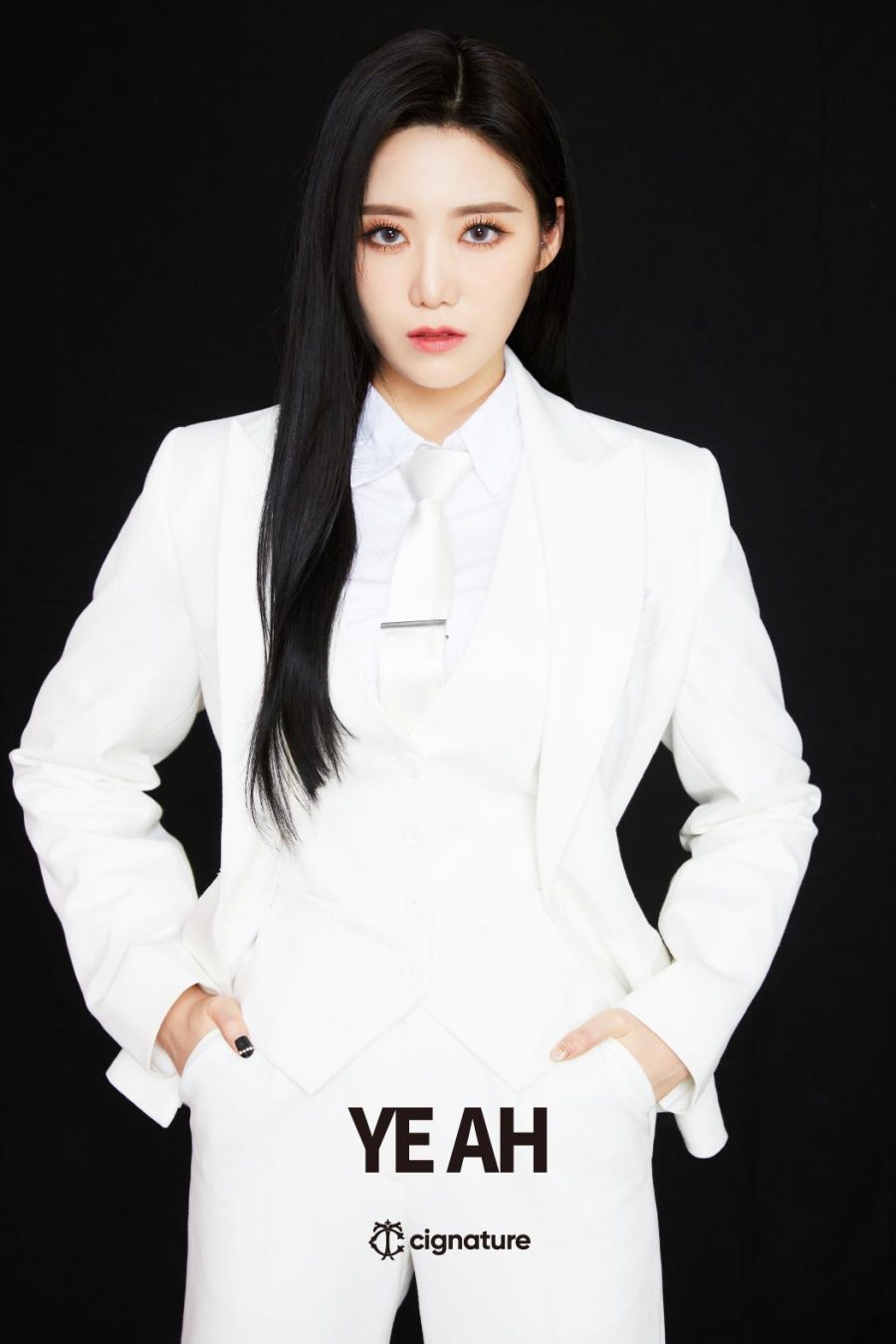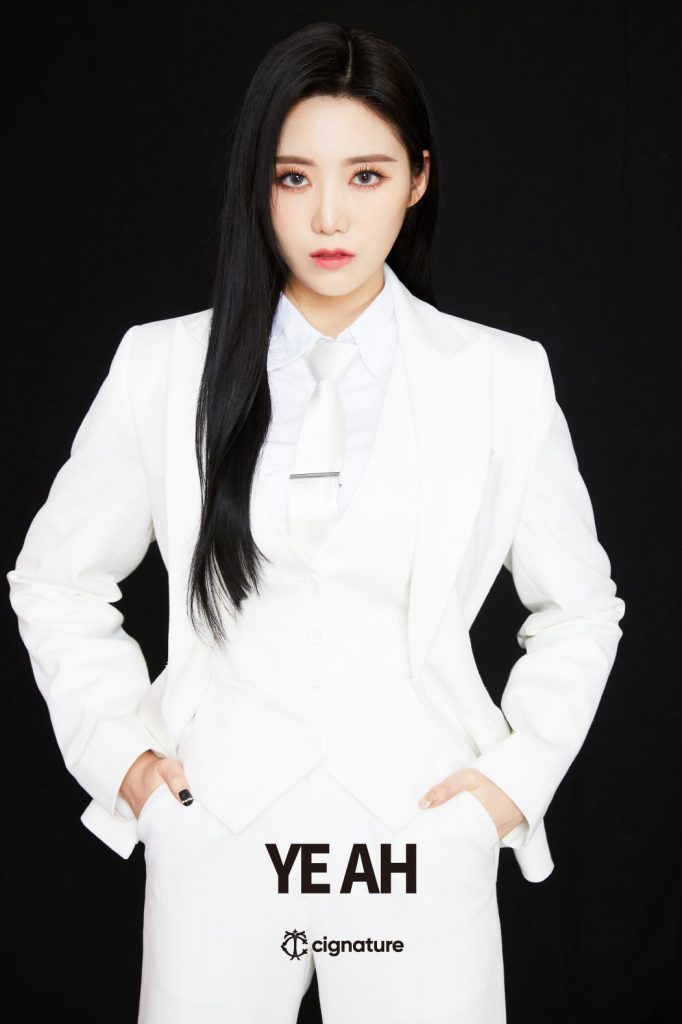 What color goes well with your voice?
Chaesol: White.
Jeewon: Hologram.
Ye Ah: Black. It seems simple, yet it's special. It goes well with anything, and it seems cold but gives off a warm feeling at the same time.
Sunn: Black.
Seline: I think red is the color that goes well with my voice.
Belle: Purple.
Semi: Sky blue.
What kind of person is your ideal?
Chaesol: A kind person whom I can easily converse with.
Jeewon: Someone who has multiple charms.
Ye Ah: A person like my daddy.
Sunn: Someone who is huggable.
Seline: Someone full of love.
Belle: Someone I can connect with easily.
Semi: Someone who is considerate of my feelings and thoughtful.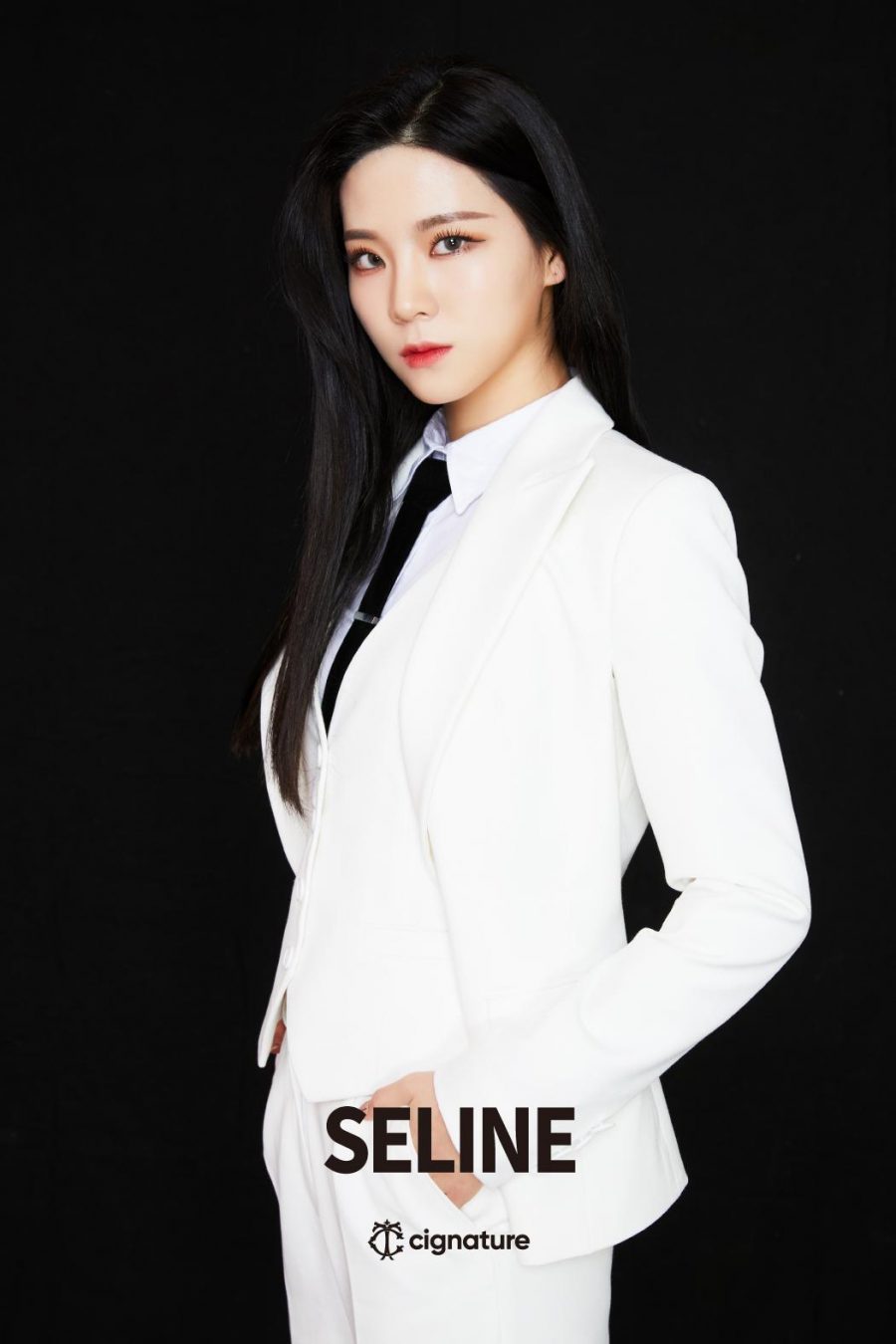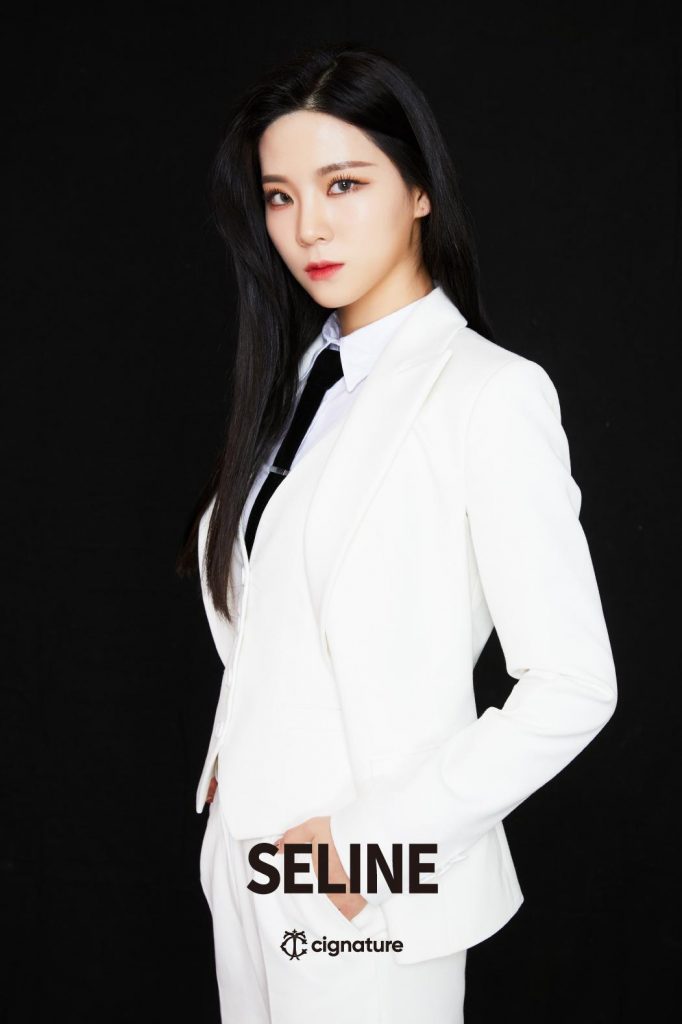 What is your fav food or beverage?
Chaesol: I like to eat at home and in a healthy way.
Jeewon: I love cakes.
Ye Ah: I love Korean food the best and love tarts as desserts. Bubble tea and coffee are my fav beverages.
Sunn: Meat.
Seline: I love all kinds of meat and love iced tea and iced chocolate drinks.
Belle: I love to eat any kind of food. Milkshake and Americano are my favorite.
Semi: I love meat.
What are your hobbies and interests?
Chaesol: I read books, watch movies and dramas, play the piano and do sports.
Jeewon: I always love playing games, and like to look for a new hobby continuously.
Ye Ah: I normally watch drams and listen to music.
Sunn: Playing games and watching dramas.
Seline: I tend to watch dramas all day as a hobby.
Belle: I watch videos (movies, dramas, variety shows and YouTube).
Semi: I usually watch YouTube or films.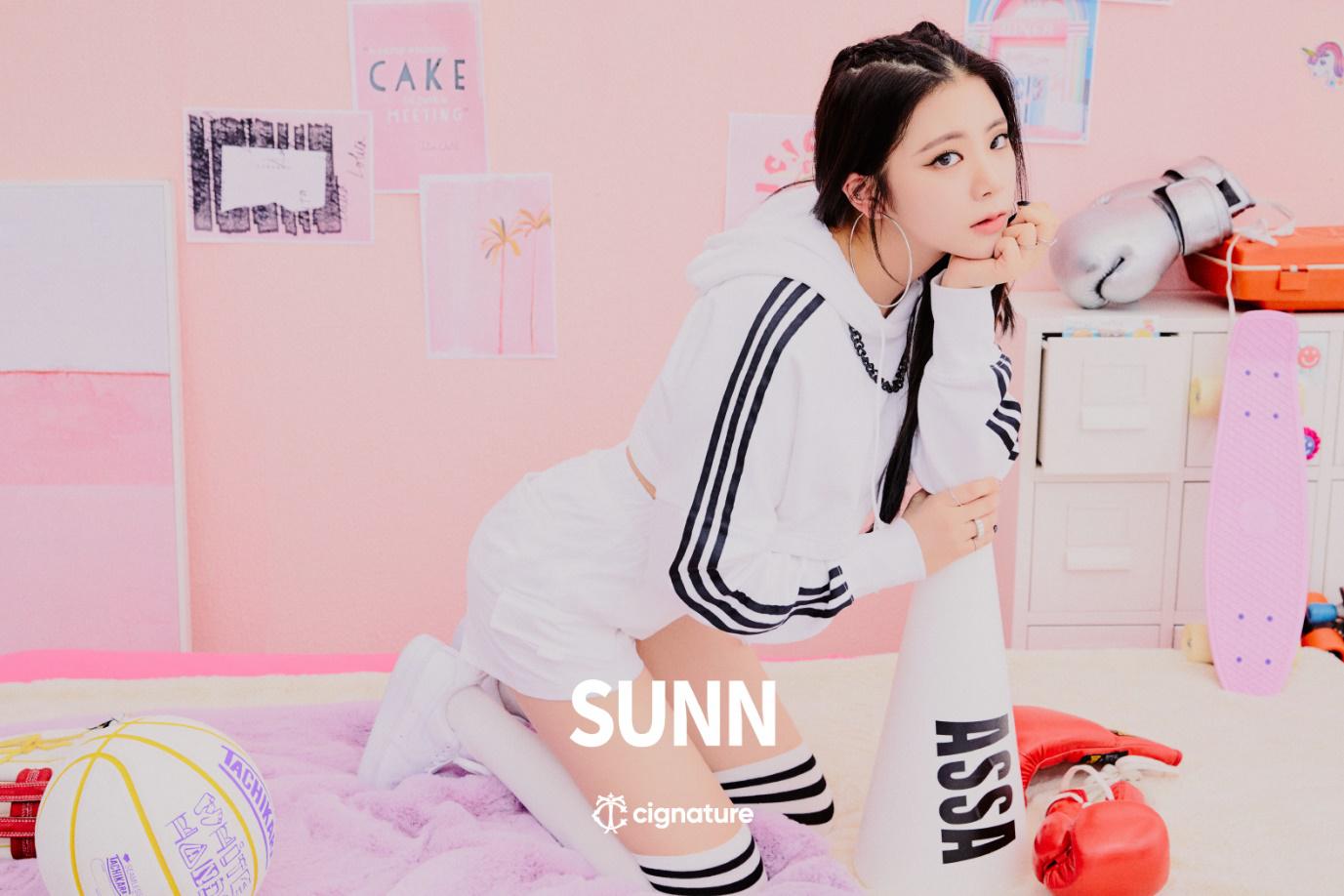 Where do you think is the best place to travel in?
Chaesol: Since I love traveling so much, it's so hard to recommend you just one place. Anywhere is great to travel in.
Jeewon: Seoul, because it has so many places to hang out and you can enjoy the beautiful nature and scenery.
Ye Ah: I definitely think it's Korea! I especially recommend Jeonju and Jeju Island!
Sunn: Gwangju, which is my hometown.
Seline: I love the sea, so I think Busan is a great location. I recommend you to all visit if given the chance.
Belle: Jeju Island.
Semi: Incheon, my hometown!!
Tell is about your goals and plans for the future.
Chaesol: We want to keep releasing great music and showcase cool performances, in order to give out happiness and positive energy to people. My goal is to remain a modest and unchanging person that effects the world in a positive way.
Jeewon: We're planning to show you different concepts of music and performance. Our goal is to remain in people's memories as a great group.
Ye Ah: We plan to keep making comebacks so you don't forget us. Our goal is the become a signature group in the K-pop world.
Sunn: We'll work hard to become a signature K-pop group.
Seline: The goal right now is to make a comeback in April and win the rookie of the year award for 2020.
Belle: We want to become more loved by the public as a group.
Semi: We plan to showcase a lot of diverse sides to us. We hope that people will remember us as a cool group.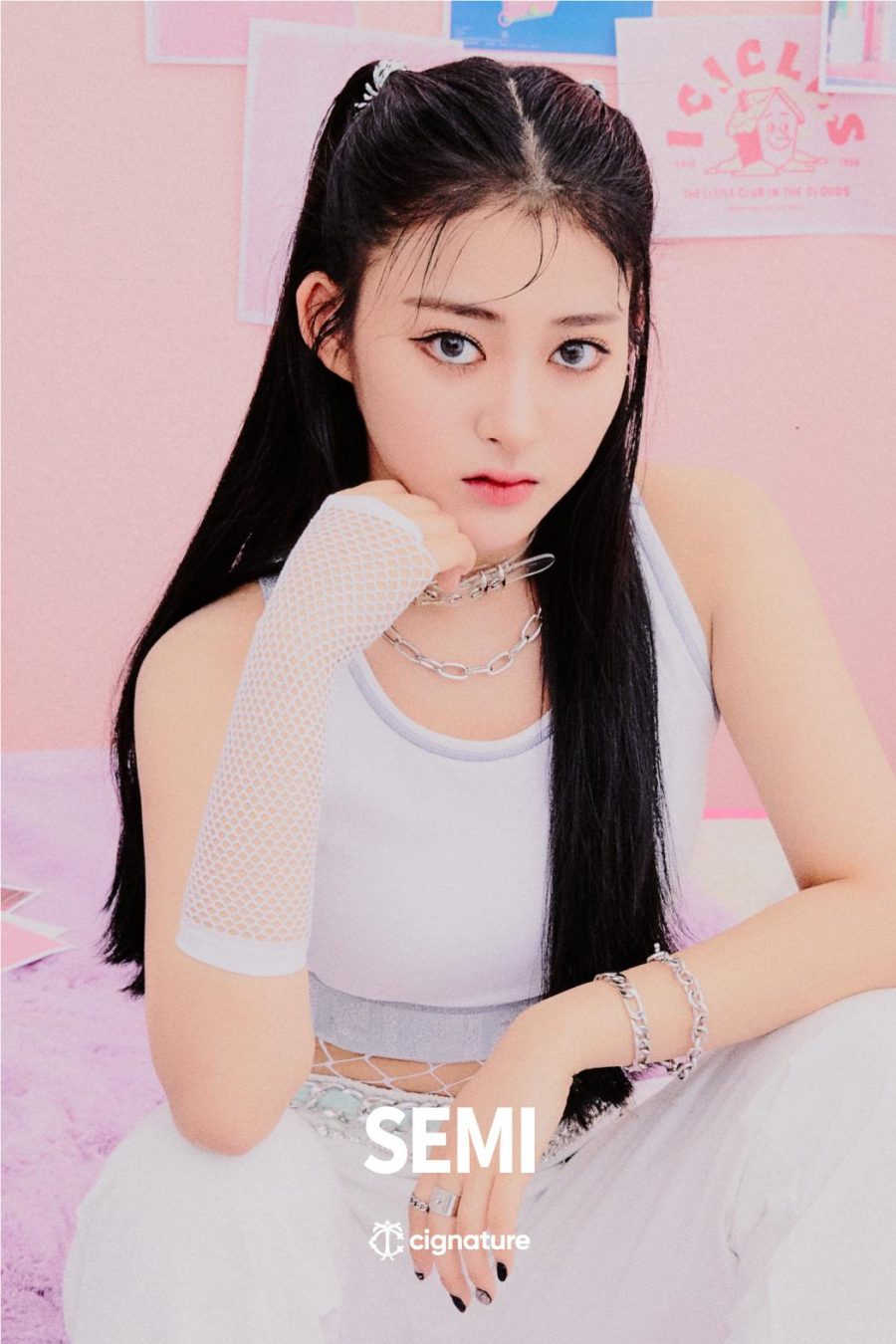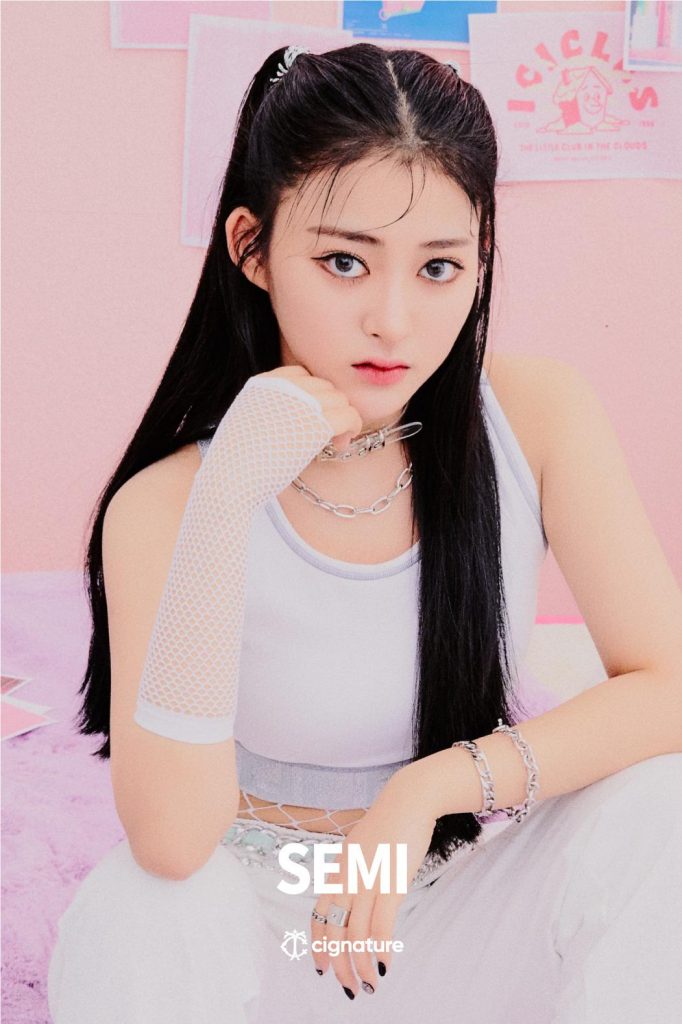 Please say something to your fans!
Chaesol: Thank you for staying with us! We'll always do our best to repay your love in a modest way. Please stay fit and stay with us for a long, long time! Love you! ❤️
Jeewon: Thank you for always being there for us. We will also always be there for you. Please stay in great health! ❤️
Ye Ah: Thank you for your support. I want us to stay together and be happy! I love you.
Sunn: We're back with an exciting single called Assa! We will deliver great energy your way. See you soon. I love you.
Seline: Thank you all for supporting us! We have so much to show you all in the future. Please stay with us and let 2020 be a happy one for us all. Love you. ❤️
Belle: We're back with Assa on April 7th, so please show us love and support! We always love you and am so grateful for you. ❤️
Semi: We wish you'd stay with Cignature. Love you, all. ❤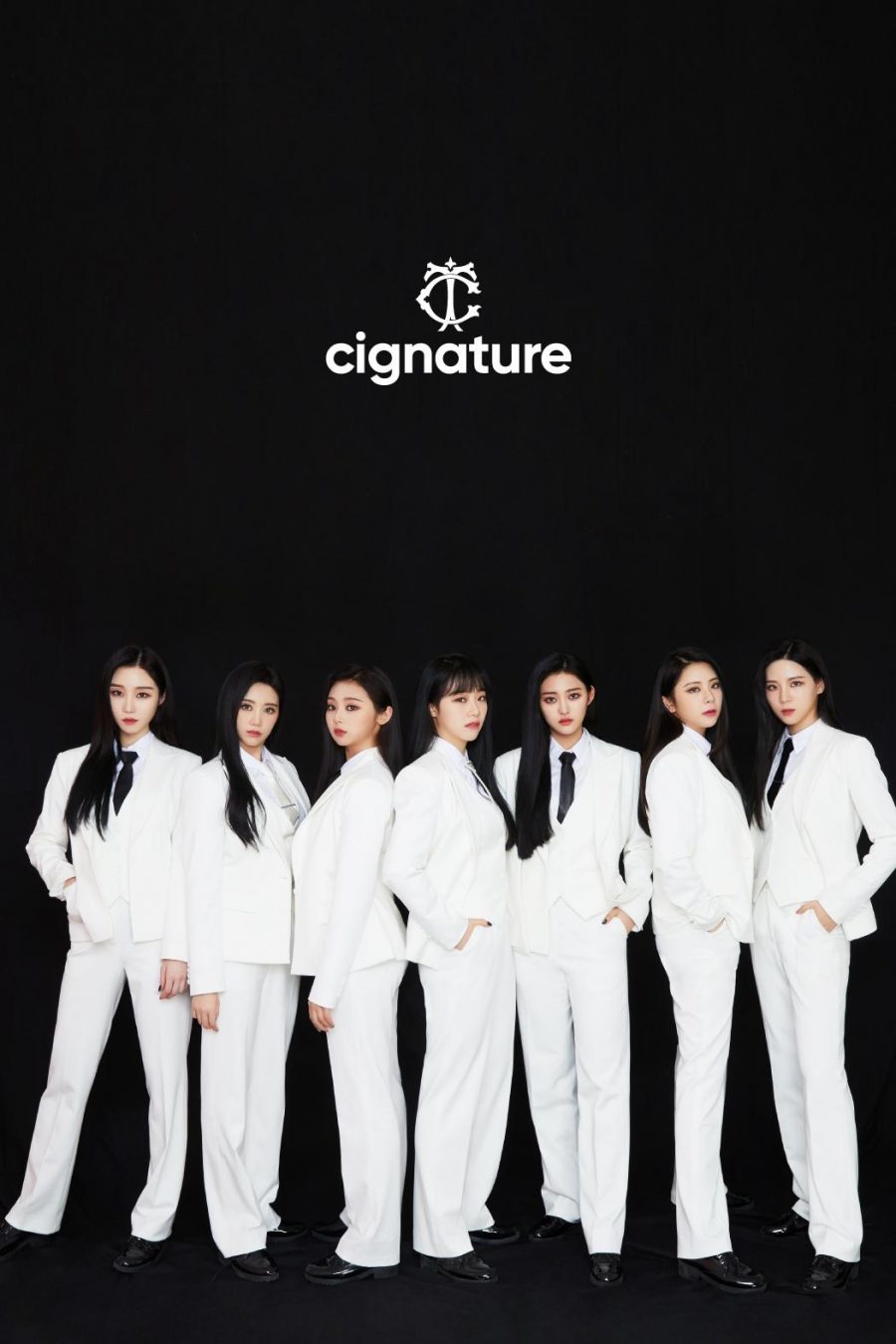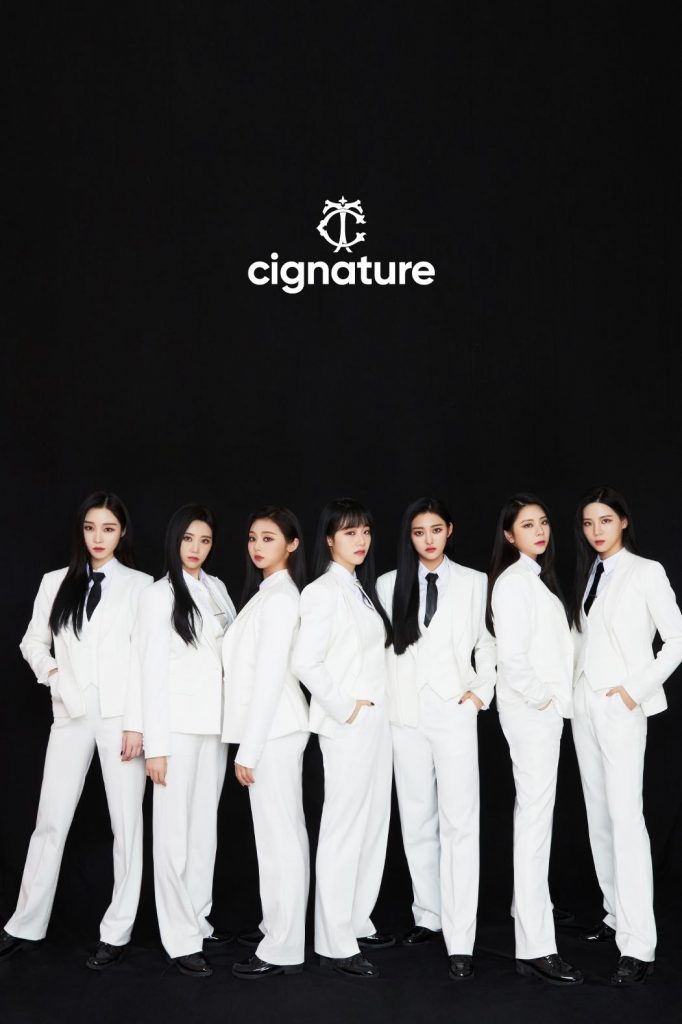 –J. Chung.
1 response to "KCrush America Interview with Cignature"
Related Articles