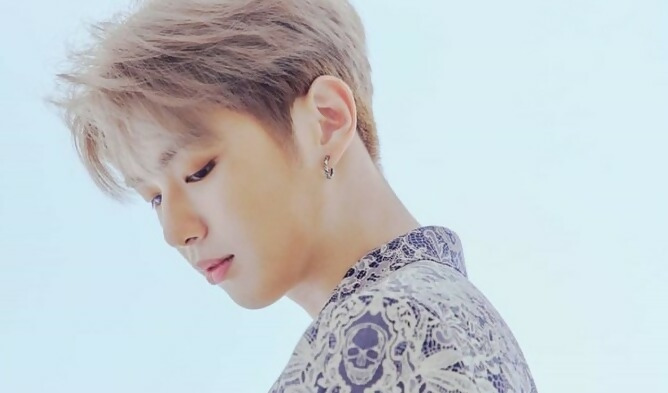 Fans of Kang Daniel expressed concern after the rookie star posted alarming messages on social media recently. Since then, Kang's independent label, Konnect Entertainment, announced that the 22-year-old will be taking a break from activities to take care of his mental health.
On December 3, 2019, Kang, 22, posted messages on his fan café that caused worry among his fans. In them, he asked for someone to "please save" him while sharing that he, his family, and fans have been receiving hate and ridicule since his time in Wanna One. He continues by asking why it's a crime for fans to like him.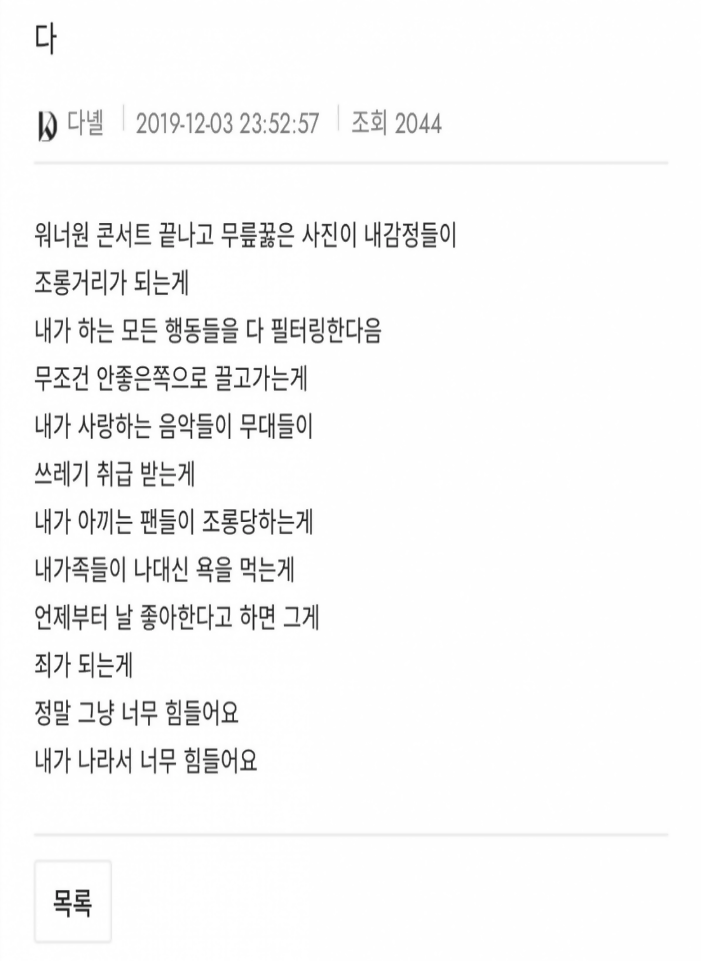 Title: 'Everything'

The photos of myself kneeling after the end of Wanna One's concert and the emotions I was feeling at the time has become a weapon to make fun of me.

How they edit everything that I do to make it look bad

How the music and performances that I love are being treated like trash

How the fans that I treasured are being ridiculed

How my family is getting cursed out instead of me

How it's suddenly become a crime to say that they like me

Just everything is really too difficult.

The fact that I am me is too difficult.
While possibly unrelated, the messages came days after he and his company were accused of sajaegi, or chart manipulation, following his win for "Touchin'" on The Show. Netizens claimed Kang should not have won over AOA, but Dispatch found no evidence sajaegi occurred.
Following the messages, Kang's independent label, Konnect Entertainment—which was set up following Kang's court battle with his former agency, LM Entertainment— released a statement stating Kang, who recently made his long-awaited comeback, will be taking a break from promotions.
Since earlier this year, Kang Daniel has been suffering from various health problems. His immune system has weakened which requires him to have frequent check-ups at the hospital. He also has anxiety problems, depression, and is currently not mentally stable. However, the actor is seeking medical help and has been given counseling treatments and medications.

Amidst the situation, the actor is doing his best to remain strong and to fight. His anxiety has worsened that's why he needs to take a break from working to focus on resting and recuperation. Right now, his health, both mental and physical, is our utmost priority. As a result, we decided to cancel his recording schedules for "Show Champion." Kang Daniel will also be unable to participate in future activities and promotions.

We also ask everyone to please not make speculations and spread malicious rumors. Let us all help Kang Daniel. Thank you.
Following the news, Kang's fans trended #WeAreWithDaniel on social media to show support for the rookie star as he works toward recovery. Many have also praised Kang and Konnect Entertainment for putting the star's health first, especially given the celebrity deaths this year.
We wish Kang Daniel well and hope he receives the care he needs regardless of how long it takes.
—-Olivia Murray
Related Articles