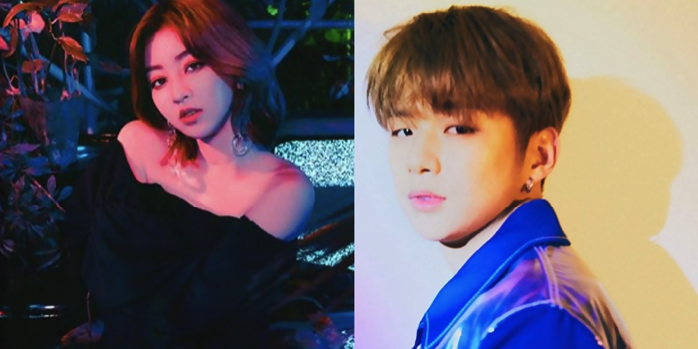 On August 5, 2019, Dispatch reported that TWICE's Jihyo and soloist Kang Daniel are dating and have been dating for months.
Dispatch initially reported the pair were seen together in Seoul Hannam neighborhood August 1, 2019. The news agency also said the two were spotted together before and after TWICE left the country for their world tour and that Jihyo visited Kang backstage after his debut showcase. Additionally, Dispatch reports that the other TWICE members consider the pair a couple.
Following the reports, JYP Entertainment and KONNECT Entertainment said the two are meeting, but they did not explicitly say the two are dating.
"They are currently meeting with interest in each other," JYPE said in a statement.
KONNECT Entertainment's statement reads,
Hello, this is KONNECT Entertainment.

First, we would like to apologize for our official position being late, due to us confirming the truth.

We can confirm Kang Daniel and Jihyo are currently meeting with good feelings.

Please watch over them well.
Earlier in the year, TWICE's three-year dating ban was lifted, so the members are free to pursue relationships if they choose.
Congratulations to Jihyo and Kang Daniel. Hopefully Netizens will have mercy on you.
—-Olivia Murray
Related Articles