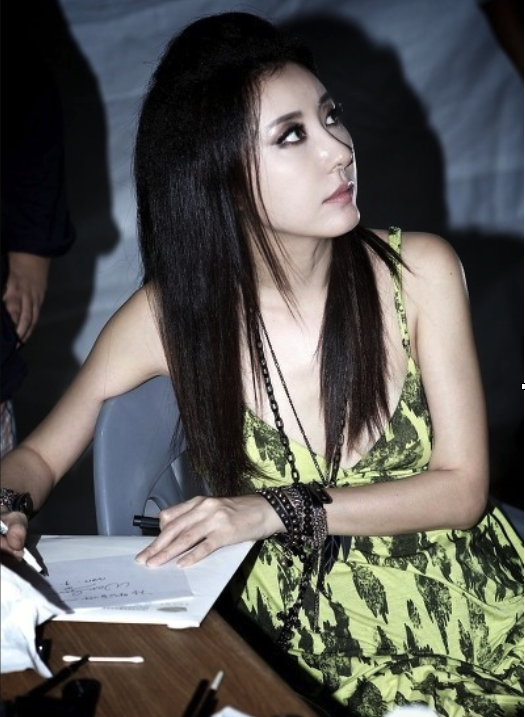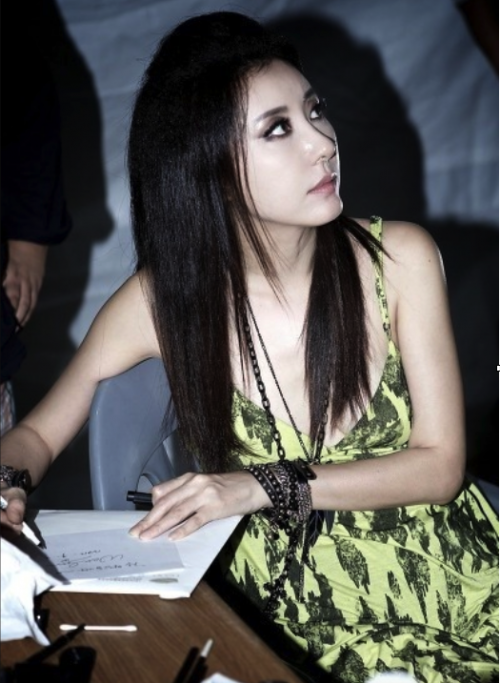 Kim Wan-sun (born May 16, 1969) is a Korean singer, dancer and entrepreneur who was born and raised in Seoul.
In 1986, she made her debut as a dance singer at the age of 17 after working briefly as Insooni's backup dancer in 1985. She is best known to the Korean public for her dancing skills and stage presence, primarily from the mid-80s until the early 90s.
In 1990, Kim's fifth album produced three consecutive No.1 singles and sold more than one million copies in Korea. She became the first Korean pop artist to sell over one million records in 1992, this record has not been broken ever since. 
Kim's aunt, Han Baek-hee was a talent agent and manager who used to be a pop and Latin singer for the U.S. troops stationed in Korea during the Korean War.
Han recognized Kim's potential at an early stage so she persuaded Kim's parents to let her receive training as a dancer and singer. Thus, Kim moved in with her aunt when she was just 14 years old.
Han didn't allow her niece to see her parents during the first three years training; while she was strictly groomed into a highly-trained performer. Soon, Kim showed a special talent in dancing. (Kim comes from a family of well-known traditional Korean dancers.)
Kim was put on a strict diet to the point of becoming malnutritious and was not permitted to sit down even for a short moment during the day. She was put into hard vocal training and spent hours dancing. Han controlled every part of Kim's career and personal life. Kim no longer attended school or have any interaction with relatives or friends.
Han used her connections in the entertainment industry to her advantage by attaining songs from the best songwriters and producers for her niece. Han handled everything from selecting the songs, the choreography, the outfits to the style of hair and makeup. Kim attempted in writing her own lyrics and music at one point but was strongly discouraged by her aunt, who said ballads did not blend well with Kim's image.
At the end of each Kim's stage performance, Han would make stand Kim in a corner and yell abuse on how she made blunders on stage, threw personal remarks at her appearance, not minding who was listening or watching. Kim was also banned from talking or befriending fellow musicians by her aunt.
To everyone's eyes, Kim was a rising pop star but she recalls these times as extremely lonely and depressing.
In 1992, at the peak of Kim's career, she abruptly announced her retirement in Korea. Kim then flew to Taiwan and Hong Kong; released three albums in Mandarin and enjoyed a relatively active and successful career. This move was also well-planned out by Han – in order to arouse more publicity in leaving for abroad, Kim had to announce that she was retiring from all activities in Korea.
During the 13 long years of Kim's career that was managed by her aunt, Kim later revealed that she had not received any of the payment she had earned. She had never initially signed a contract and Kim's parents never demanded Han any compensation during Kim's years of activity.
Kim has mentioned in an interview, during the height of her career, her earnings were suffice to purchase several homes per month, but she never got to see any of the sum at all. Her aunt had invested all of Kim's earnings on her husband's business which later failed and this later accumulated into great debt.
Kim finally burned bridges with Han after getting into a disagreement with her in 1998. She left without even heading back to collect any luggage after she agreed to transfer to a different management company.
In 2002, Kim came back to continue her singing career after several years of hiatus. By this time, the internet was fast-becoming the main source of media and the Hallyu wave had started taking over Asia, making it impossible for her to regain the place she once had in the Korean music industry. Disco, which was what she was famous for in the late 80s, was no longer even considered a genre by the generation of the new millennium. 
Kim appeared on the media frequently to promote her new songs. It was revealed later that during this era, Kim struggled financially due to debt and went through legal troubles with her agency. To find a way to pay off her debt, she even posed nude for a photoshoot only to be later sued by her agency for misconduct. 
In 2006, Han passed away after suffering from diabetes. Kim had visited her many times at the hospital and even paid for her aunt's hospital fees. Kim said in an interview that she blamed her aunt for not compensating her for all those years of work and that Han was apologetic. She also expressed that she regrets not making up with her aunt and forgiving her while she was still alive.
After Han's death, Kim then moved to Hawaii to study design at the University of Hawaii and stayed there for 3 years.
In Korea, Kim is considered as an icon and is admired by numerous singers who grew up being inspired by her performances.
Kim currently operates her own entertainment company in Korea, focusing on casting and developing new talent.
J. Chung.
Related Articles