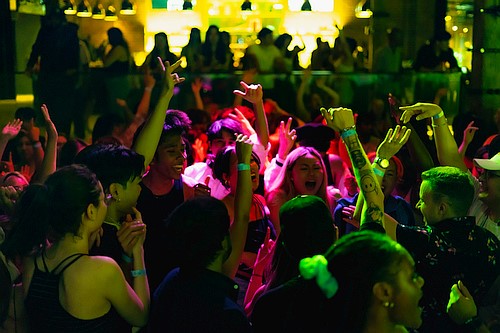 We are excited to bring you the news that the powerful and heartwarming new movie BROKER starring Song Kang-ho and Ji-eun Lee (IU) will be in theatres across Canada starting this Friday Jan 13th.
Check your local listings for showtimes (and check Cineplex https://www.cineplex.com/movie/broker-korean-west).
Click here https://www.instagram.com/p/CnF-Vi8plIk to enter an amazing contest running with Sarah & Tom's to win free tickets to the film and a gift basket of IU CD's and posters!!
Watch the full trailer here: https://youtu.be/p6xpZ2aEmJY
KPOP CLUB NIGHT
———————
UPCOMING EVENTS WITH DJ YUKA K: (and sometimes Host MC triple-threat Poison Aivy).
OTTAWA 01/12 Hyde & Seek
TORONTO 01/20 The Rec Room  80% TICKETS SOLD
DETROIT 01/27 EL CLUB
CHICAGO (Skokie) 1/28 Ignite
PHILADALPHIA 02/02/ Concourse
STATE COLLEGE PA 02/04 Stage West
MISSISSAUGA 02/11 The Rec Room
WINNIPEG 02/17 The Rec Room
VANCOUVER 02/18 The Rec Room
NASHVILLE 02/24 Hard Rock Cafe
ORLANDO 02/25 Level 13
MONTREAL  03/04 Ausgang Plaza
CALGARY 03/24 The Rec Room
EDMONTON 03/25 The Rec Room
SEATTLE 03/31 The Hard Rock Cafe
**** JUST ANNOUNCED!
HALIFAX 04/06 Marquee (Tickets go on sale this Friday)
LONDON ON 04/08 The Rec Room
Make requests one week before the show at http://tiktok.com/@kpopclubnight
Tag us on http://instagram.com/kpopclubnight
Watch live streams at http://twitch.tv/kpopclubnight
Listen to past mixes at http://mixcloud.com/kpopclubnight
All tickets on sale now at http://kpopclubnight.com
Stay warm and see you on the dance-floor! VIBE!!!!!!
(Please stay home if yr sick and eat chicken noodle soup. your purchased ticket is is transferrable to another show if you cant make it! no explanation necessary the QR code is still valid until scanned )
#KPOPClubNight #kcrushnews #DJYukaK #MCPoisonAviy #newkpopclubnightlocations #newmoviereleaseBroker #kopclubnightlivestream #comedance #dancenight #havefunsafely #kpop #dancekpop #kpopmusic #IUcontest
Related Articles