It's been almost 6 years of listening to kpop. I didn't like it at first because it was so different than what I was used to. My friend was the one who convinced me to listen to it because she used to be obsessed with kpop back then.
My Top 5 Favorite Boy Groups
1)     My number 1 favorite boy group would have to be Big Bang. This group really gained my interest and without this group, I probably would have stopped listening to kpop as soon as I first heard it.  My favorite songs from Big Bang are: Haru Haru, Tonight, Lies, Café, and Fantastic Baby.  Even though the songs besides Fantastic Baby aren't as known, I suggest you listen to them if you haven't already.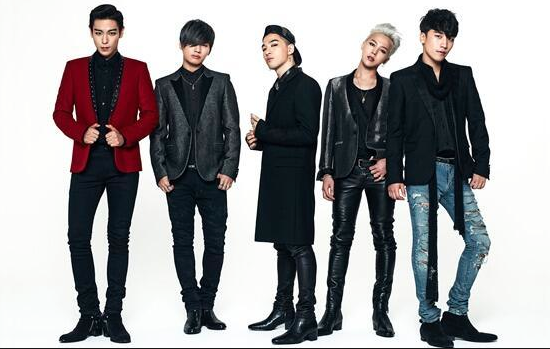 2)     Second favorite group is EXO.  What got me interested in this group was their dance choreography to one of their older songs called 'History.'  It was amazing how they can pull off a 3-4 minute song with such difficult choreography.  Many people are only interested in their title songs because it has cool dance moves, but other songs in the albums are actually better.  If you have not listened to: Moonlight, Peter Pan, Run, Baby Don't Cry, Thunder, Christmas Day, and 3.6.5. , you should get on that because you will not regret it.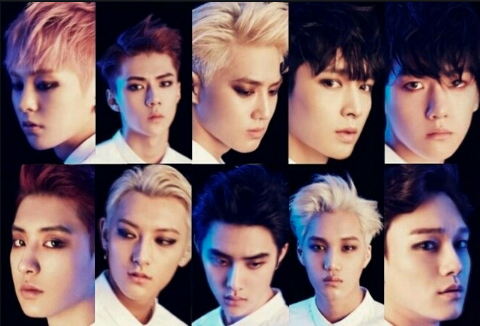 3)     Third favorite is Beast.  I've actually been a fan of Best since their debut.  They weren't as popular back then, but fans started to recognize them as they released more songs.  One of the members, Yong Joon Hyung, he writes and produces songs for the group.  He wrote and produced the songs 'Shadow', 'Good Luck' and '12:30', which were title songs.  He also participated in previous albums, but not as much as these three songs.  This group has many great songs and in fact, all their songs are good. My favorite ones are: On Rainy Days, The Fact, Back To You, Virus, You, and more.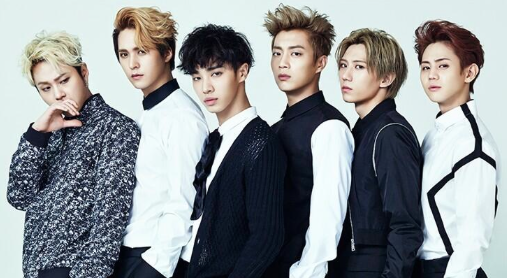 4)     My fourth favorite is Shinee. This is one of the most skilled/talented kpop groups.  It's very rare for all the members to be good at singing, but this group beats the stereotypes of being just famous for looks and with no talent. I've actually been to one of their concerts two years ago and it was amazing. They have the most difficult choreography among kpop groups and they manage to pull it off every time they get on stage.  My favorite songs from Shinee are: Hello, Replay, Lucifer, Dream Girl, and more.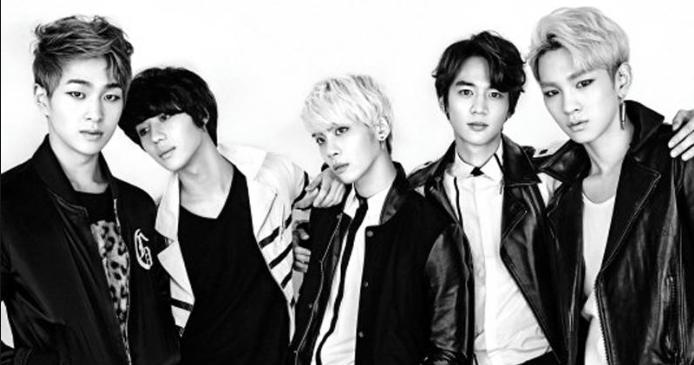 5)     Lastly my fifth favorite boy group is WINNER.  This group debuted in 2014 and became an instant hit when the album was released.  They were supposed to debut last year after the show WIN was over, but in order to debut with better quality music, the date kept getting pushed back.  This is the first boy group by YG in 8 years.  They haven't produced a new boy group since Big Bang, so they were already gaining a lot of attention before the debut.  Their songs became a huge hit and were on the top 10 charts for weeks.  My favorite songs are: Color Ring, Empty, Don't Flirt, Different, Tonight, and Smile Again.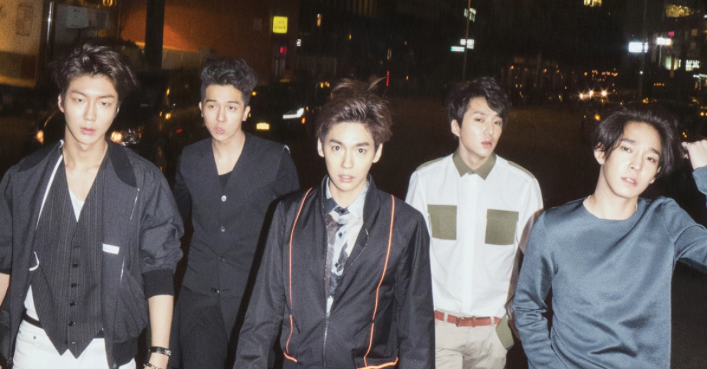 My Top Girl Groups
1)     My number 1 is BOA.  She's a solo artist so she doesn't really fit into this category, but it's still kpop.  She is one of my biggest inspirations and listening to her music made me think I wanted to become a kpop singer just like her.  Of course I got over that because I can't sing, but that's how much I was into her music.  She debuted at the age of 13, which is very young to debut as a singer.  Despite all the struggles she went through at such a young age, she became an inspirational artist.  She spent half of her life in the music industry and is still going strong.  My favorite songs are: Number 1, Girls On Top, Atlantis Princess, Only One, The Shadow, and more.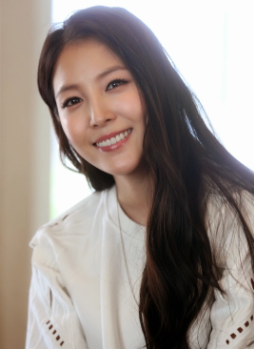 2)     Second favorite group is 2NE1.  I don't care what anyone else thinks about Park Bom's issue with drugs, 2NE1 is still one of the most powerful girl groups in kpop.  I honestly think this group has the best songs because the beat is always strong and very catchy.  CL has strong charisma when she's on stage and it just drags you in and soon you'll be one of the supporting fans. Minzy has some awesome dance skills; it's amazing how she learned the techniques at such a young age before she even debuted.  Park Bom is one of the best vocalists among kpop groups.  She has a very unique voice that most of us weren't familiar with and I think that's why so many people were into this group until recently when Par Bom's issue became public.  But there are many fans that remained to support the group, including myself.  And the member Sandra is the visual for this group and she's so funny and cute.  My favorite songs are: You and I, Lonely, I Don't Care, Go Away, Come Back Home, and more.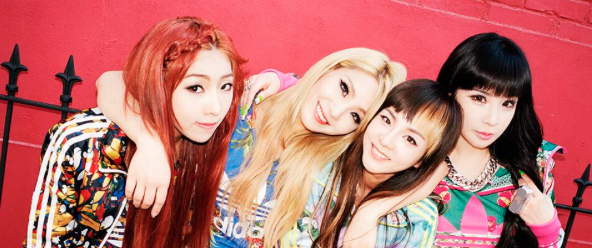 3)     Third group is Girls Generation aka SNSD.  This is probably the most popular girl group and two of their music videos have reached over 100 million views on YouTube!  It's crazy because they're the first female group to ever reach that many views, in fact, not even that many boy groups can get that many views.  The only artist/group that has gone over 100 million are Psy and Big Bang so for Girls Generation to go over the limit was very special.  A few months ago, one of the members Jessica left the group to focus on her career as a fashion designer.  Many fans were shocked and I'm sure the other members were too, but the group still remains strong.  They did a performance a few days ago without Jessica and everything went so smooth and you couldn't even notice there were only 8 members.  My favorite songs are: Tell Me Your Wish, Mr. Mr., Hoot, Oh, and more.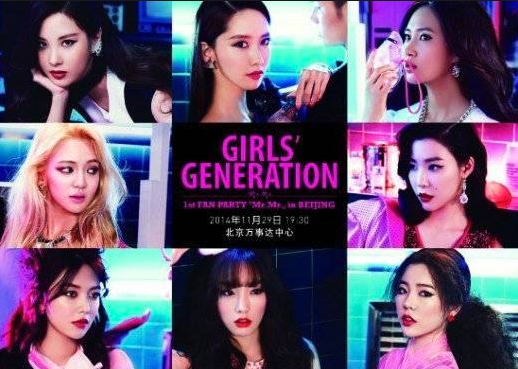 4)     My fourth favorite group is Apink.  This group has released a lot of songs in the past two years and I think that's why they became so popular.  All their songs are catchy and they're not promoting a sexy concept so anyone can listen to and watch their music videos.  Every song they release has become a hit and they're gaining more and more fans each day.  All their songs have cute dance choreography to them and it's very easy to dance along. My favorite songs are: My My, I Don't Know, Mr. Chu, LUV, and more.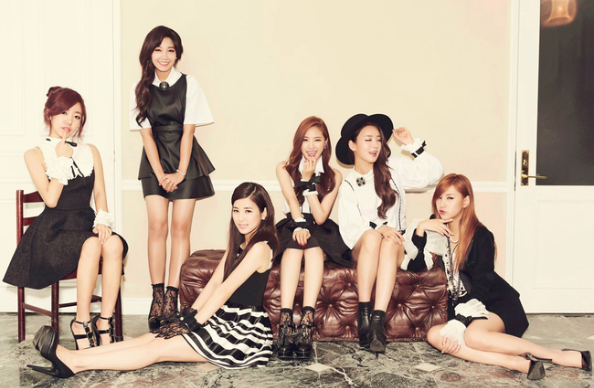 5)     And lastly, my last favorite group is F(x).  It saddens me because this group deserves a lot more fandom than they have right now.  They debuted in 2009 and the group hasn't even had their own concert.  They have so much talent, but the company doesn't seem to be supporting them as much.  After their hit release 'Electric Shock' the attention has gone down a lot and when they made a comeback a couple of months ago, one of the members Sulli temporary left the group and they kind of just stopped promoting their comeback song 'Red Light' after couple of stage performances.  Despite what people think, I personally liked their comeback song.  Many people were saying the song was bad, but it's very catchy and after listening to it a couple of times I began to really like it.  My favorite songs are: Nu Abo, Electric Shock, Red Light, and more.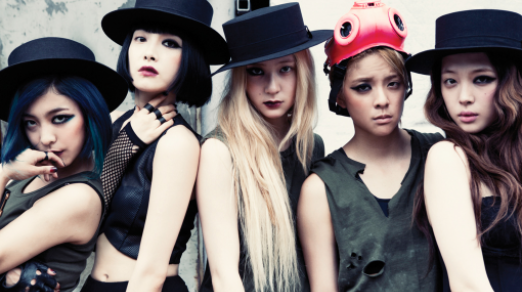 –— Juyeon Oh
1 response to "Juyeon's Top 5 Favorite Boy and Girl Groups"
Related Articles