JJCC – pronounced as J-J-C-C, is the first K-pop group formed under the management of the world's superstar, Jackie Chan. For many years, Jackie Chan has been a fan of Korean pop music, so Chan took up the challenge to launch a project for a K-pop band that will become the next big, successful group in Asia and the rest of the world.
As to the name of the group, the 'J. C' comes from the initials of Jackie Chan and the second part of 'J. C' refers to 'Joint cultures' "Jackie Chan Joins Cultures" when translated.
Before JJCC's five members made their debut to the K-pop scene because the group was owned by Jackie Chan, that alone undeniably drew huge interest from the press and Jackie Chan's fans around the globe.
The five members go by the names, Simba, E. Co, Eddy, San-Cheong and Prince Mak. Prince Mak was the last member added to the group. JJCC's three members Simba, E. Co and San-Cheong are Korean who grew up in different regions in Korea.
Simba is the leader of JJCC, who is known for his athletic ability. He was featured on the sports variety show, 'The Dream Team' for several episodes winning and holding new records for his team. Simba and E. Co were former models prior to joining the group.
E.Co is the oldest member, he is also the most seemingly responsible and calm (?) member of the group whose interest is in fashion design. He has his stage name as E. Co which comes from shortened form of the word, 'Psycho (???)…'
The main vocal, Eddy is a Korean-American from California, who has known Jackie Chan for the longest, training under him for about 8 years; learning stunts and various martial arts and acting. He is also an able chef, he has been featured on the reality TV culinary contest, MasterChef Korea before JJCC hit their debut.
Prince Mak is a Chinese-Australian who was born and raised in Sydney. He formerly worked as a dance trainer and came to Korea when he was selected as the last JJCC member.
San-Cheong is the youngest member, a.k.a the 'Maknae' of JJCC. His major is in acting and he is also trained to compose and produce songs.
JJCC members all received individual training on singing, dancing, rapping, composing and stunts for several years. Their dance skills include B-boying and ballet.
JJCC made their debut on March 14th, 2014, on M! Countdown with their debut single, 'At First', which was released ten days later on March 24th 2014 along with its music video.
The second single '(One Way) Bing Bing Bing' with its catchy electronic tune is very different to their debut single and was released soon after.
Most of JJCC's songs are composed and produced by Dubleside Kick, the song-writing team is known for being responsible for producing countless hits in the K-pop industry.
Last year's Christmas, our photographer Ryu and I headed for the Coex Convention and Exhibition Center in Gangnam to watch JJCC and other performances from various acts, a Christmas event held by the SBS Awards Festival. JJCC were to be on stage around noon, to perform their first two singles, 'At First' and 'Bing Bing Bing' and one of their tracks from their 1st mini album entitled, 'Be Good' – JJCC also sang a cover version of Tamia's 'Officially Missing You' which the members made it unique by rapping their own lyrics for the verses in Korean.
JJCC is definitely the group to look out for this year, as a group they have the potential to make it very big. JJCC's performances are near to perfect and even with intricate choreography that requires a lot of technique; they can pull off a very high standard and praiseworthy live performances for their fans. Their latest single, 'Fire' gained a lot of interest when the music video was released on Youtube and the JJCC's international fan base is growing at a vast speed.
We were able to get an interview from JJCC and this was actually one of the first interviews we at Kcrush were seeking to attain, since the time we launched our magazine.
Hope our Kcrush readers would enjoy reading this interview and we would like to thank JJCC for offering their time and wish them the best for 2015.
Simba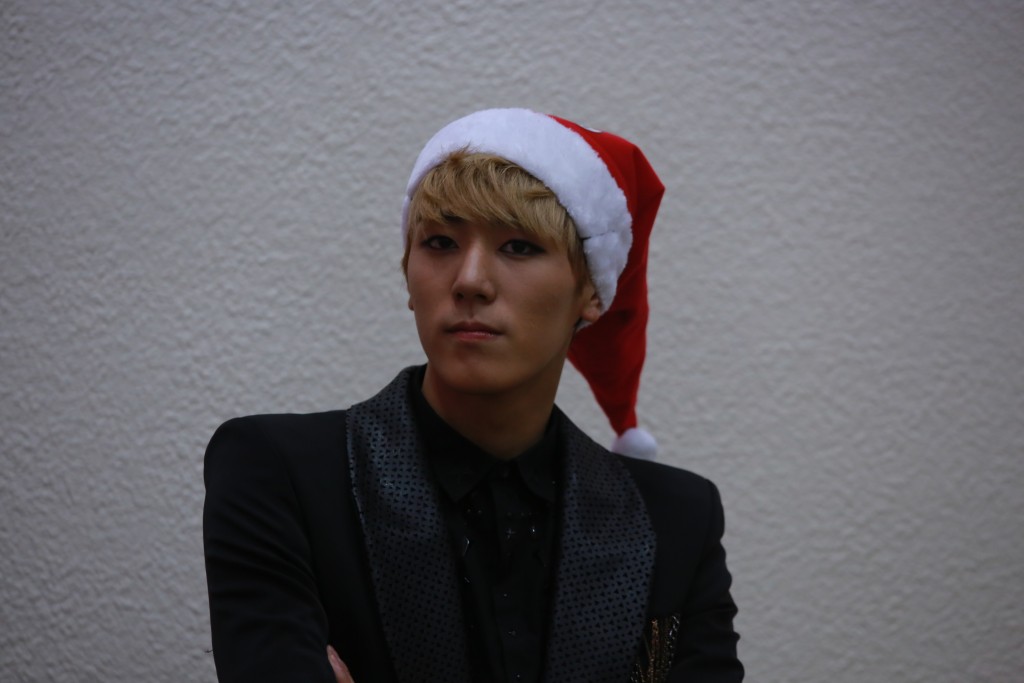 E. Co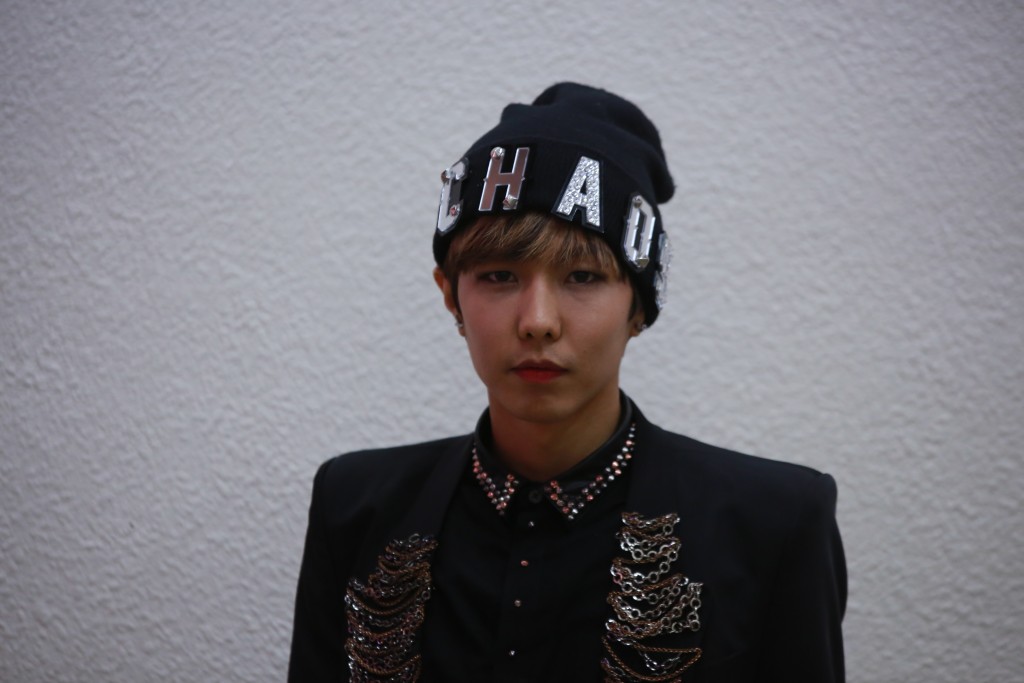 Eddy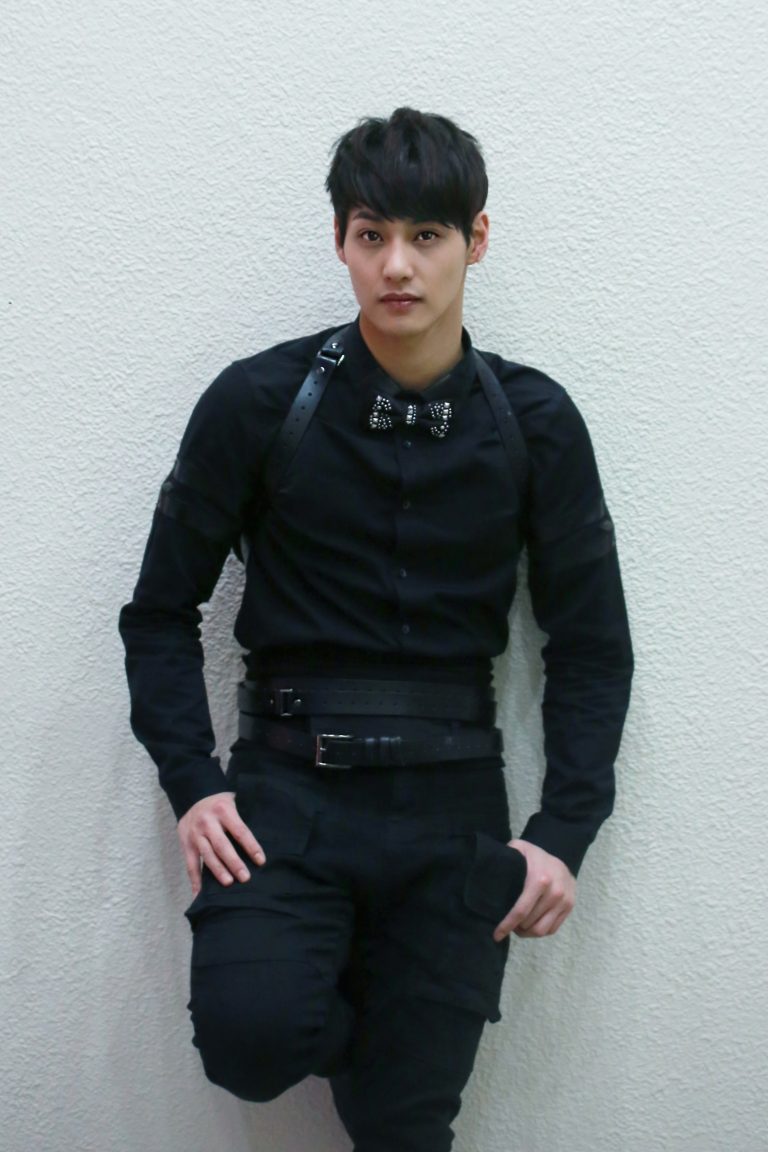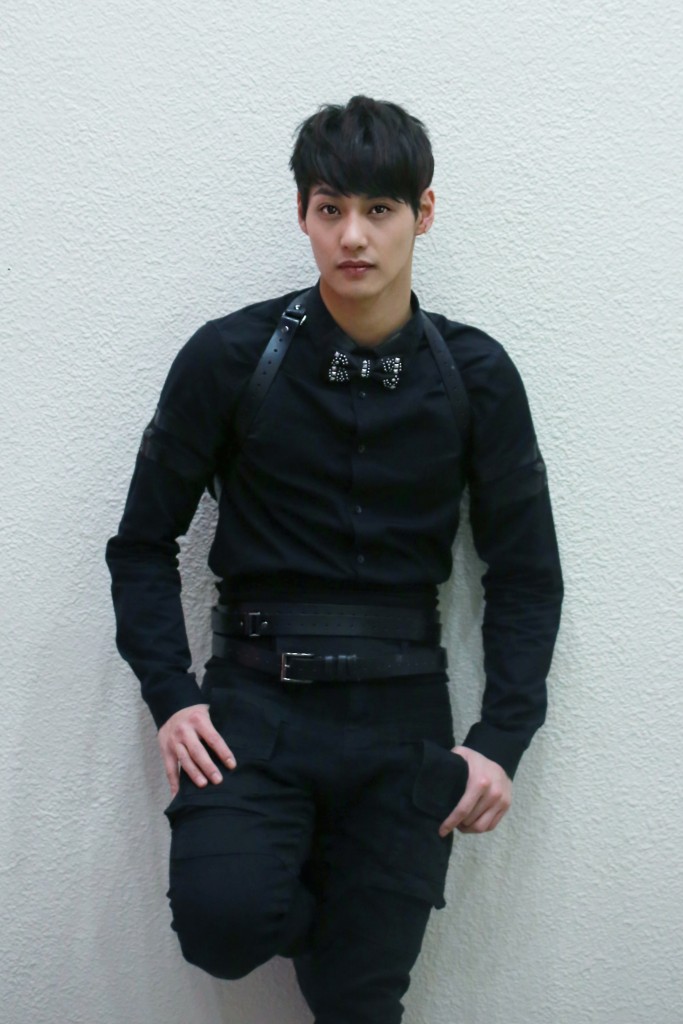 Prince Mak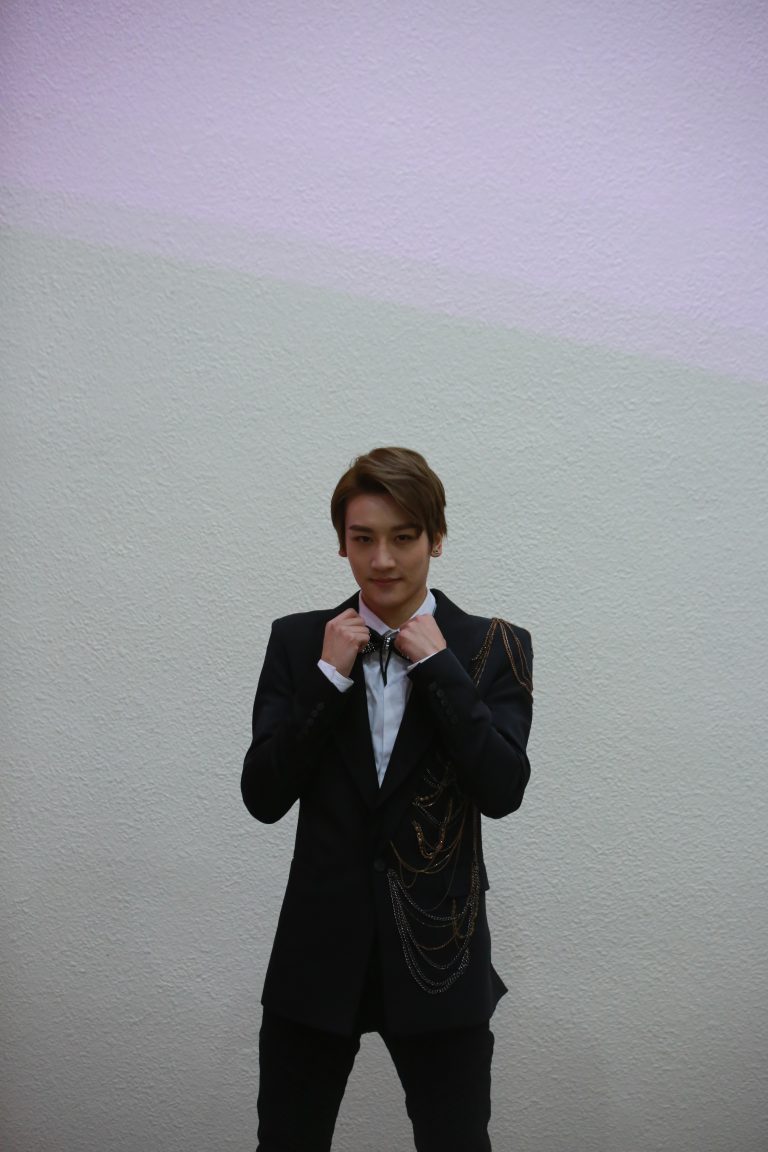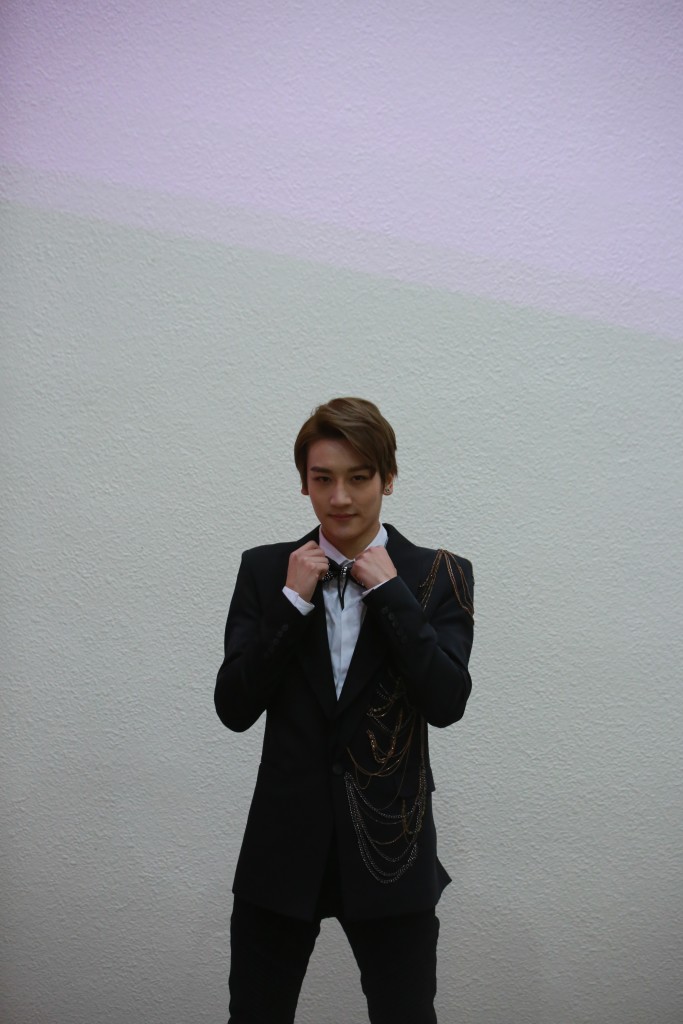 San Cheong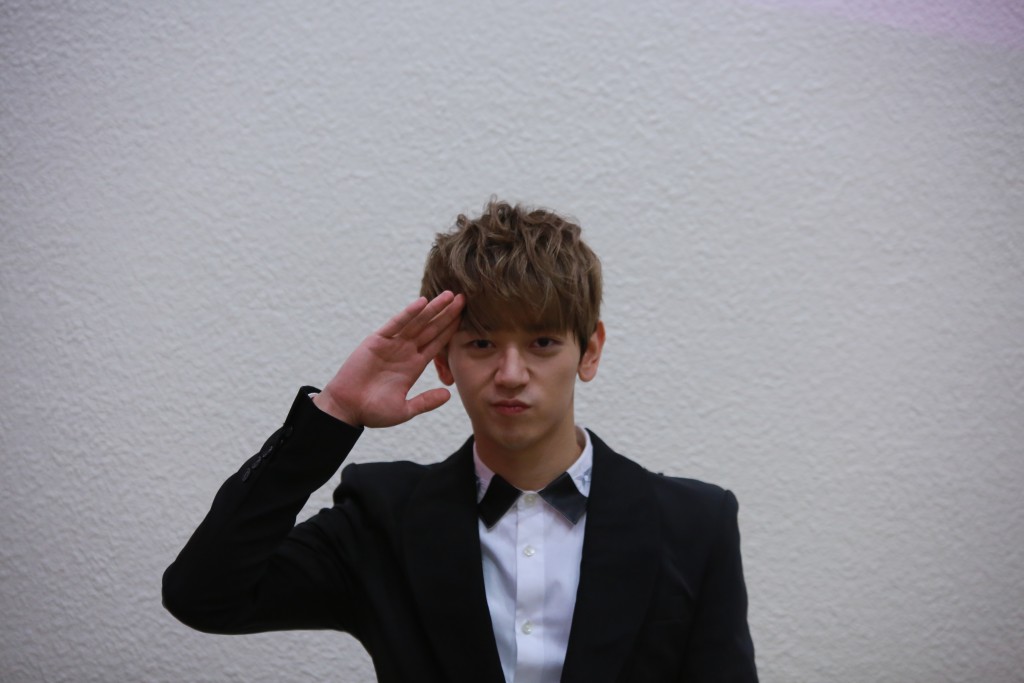 Interview with the Asia's next big K-pop group: JJCC
*Would you kindly introduce yourselves to our Kcrush readers, let us know about your hobbies, hidden talents and position/role in the group.
Simba: Hello, K-Crush readers! I am Simba, the leader of JJCC. I'm interested in Djing and I drive around a lot too as if I am the road manager for JJCC, lol.
E. Co: Hello, I'm JJCC's rapper E. Co and I'm interested in fashion design. I am practically the mother and grandmother for the rest of the JJCC members.
Prince Mak: Hello K-Crushians! I'm Prince Mak and I am in charge of dancing and vocals for JJCC. My talents are dancing, playing the guitar, piano, bass, drums and beat-boxing. I think I now have an ultimate hobby, which is eating. (It used to be dancing, yes…)
Eddy: Hey Kcrush readers! My name is Eddy and I am the lead vocalist of JJCC.
My talents are stunts, action, scuba diving, cooking, repelling, horse-back riding, swimming and singing – all sports except for soccer.
My hobbies are fishing, writing rap lyrics, watching movies, listening to music, cooking and finding good places/restaurants to eat.
San-Cheong: Hello, I'm San Cheong and I'm the Maknae (??: The youngest member) of the group and its sub vocalist. My major is acting so I'm very interested in acting as well.
*What do you most like about being in the group, JJCC? Tell us about your group and the assets JJCC has as a group.
Simba: The fact that we are always trying hard to be bright towards our fans is our asset.
E. Co: Each JJCC member has different character so we are able to show a lot of variety.
Prince Mak: We like to have fun and we all share the same dream. But the best thing has to be the staff here, seriously we won't find better people than these. <3
Eddy: The JJCC members are practically like brothers, I feel that we are not just band members but like a real family, so our connection I feel is the best.
Also, we are from LA, Australia, Busan, Daegu, Suwon…Worldwide!!!
San-Cheong: First, we are a global team and our members all have really good personalities.
*Does Jackie Chan give out a lot of advice and direction for the group?
Simba: He teaches us ways to preserve the nature, save water and how to classify the rubbish before disposing them.
E. Co: Yeah, he gives us a lot of advice. He always tells us that in order to be the best we have to try our best.
Prince Mak: Because I was the only Non-Korean member in the group, Jackie Chan told me I had to work extra hard in order to survive in this industry. I will always remember the words he told me.
Eddy: Yes, Jackie gives us advice and tells us to sing with our hearts and not fake it.
He always tells us if we really sing from the heart we will be loved by everyone all around the world. He also told us to live today like it's your last day and that hard work never betray you.
San-Cheong: He gives a lot of advice, but most of all we can learn more from his actions when he is present with us.
*Your live performances are outstanding, are you currently getting used to hearing all the chants and screaming from your fans?
Simba: Even now, it's funny when our fans chant our names… Simba, Eco, Eddy, San-Cheong, Prince Mak before the start of our song, 'Bing Bing Bing.'
E. Co: It's still quite awkward and we are really grateful that there are people who like and support us.
Prince Mak: I don't know if I will ever get used to it. However, every time I hear the fans scream it just gives me more and more energy. If fans are happy then we are happy. We will keep working hard to make our live performances even better!
Eddy: I still think I need to work on my live performances but thank you. I still can't get used to the screams and cheering, at times because of the screams and chants I almost get my notes or dancing wrong.
San-Cheong: In the beginning, I was trying to focus on the performance and didn't really hear the cheers from the fans but the performances get more enjoyable now that I can listen to the chanting from the fans.
*What kind of person is your ideal? Can you briefly describe your ideal person?
Simba: I like girls who are petite.
E. Co: I just know when I like someone.
Prince Mak: Mature but can pull off being cute too. Someone who is able to take care of other people, she needs to be smart but not smarter than myself perhaps. Thank you.
Eddy: My ideal type of girl is a very healthy and athletic girl. Someone who is tall who has a very outgoing and cute personality.
San-Cheong: I like long-haired girls who are pretty when they smile.
*Do you guys get into a fight or an argument often? Which member is the peacemaker of the group?
Simba: We often have arguments but we always make up right afterwards then later laugh about it.
E. Co: There are times when we get into arguments but since we just make up right on the spot we don't leave any bad or negative feelings for one another.
Prince Mak: Sometimes. But we all love each other.
Eddy: Of course we get into fights about dancing, singing, chores but it never goes on for long. I think every member is the peacemaker in our group.
San Cheong: We have different opinions but since we all have cool personalities, so we don't ever hold back any hard feelings or anything like that.
*What kind of music do you enjoy listening to? Could you name some songs or artists you like?
Simba: I like to listen to Chris Brown's songs.
E. Co: I like to listen to Hyoshin Park's song 'Wildflower' and Jinseob Byun's records.
Prince Mak: All kinds of music. I can listen to anything and enjoy anything that is good. Michael Jackson's every single song.
Eddy: I'm more into Hip Hop, R&B and Ballad. My Favorite songs are 'Talking To The Moon' and 'When I Was Your Man' by Bruno Mars and also 'Unconditional Love' and 'To Live and Die in L. A.' by 2pac. I also love the song, 'Things I Want To Say by Taewoo Kim 'I Love You' by Johan Kim.
San-Cheong: I like all kinds of genres of music. Will.i.am, Drake, Lil Wayne are some of the artists that I like.
*What do you guys like to do in your spare time? Do you have favorite movies or books you would recommend to your fans?
Simba: I would like to recommend 'Begin Again'
E. Co: Since we tour around a lot, I don't get to read much or watch any movies, so I would like to be the one to get recommendation actually.
Prince Mak: I like all superhero movies. I can re-watch them countless times. The last time I read a book was when I was still in school. Now I read scripts. I prefer to read the current news and know what's happening in the world.
Eddy: I like to watch movies and drink coffee at cafes. My favorite movies are all the Fast and the Furious movies and the Patriot. Books, my favorites are Twilight and Harry Potter books.
San-Cheong: I usually like to enjoy watching films, listen to music and read novels. I would recommend you to watch the movie, 'The Great Gatsby.'
*You keep a lot of pets, which member do you think is the most 'liked' by the pets you have and could you introduce your favorite pet?
Simba: The dogs love me the most and the cats like brother E. Co. I love all kind of dogs.
E. Co: Simba seems to be the most popular member for the dogs, while the cats are my fans. The favorite cat I like the most is named, 'Assi.'
Prince Mak– Nari is the greatest and the cutest cat ever. I love you Nari!
Eddy: I think that each member has a favorite pet and each of our pets has a favorite member. For me it is my daughter, Odi!!
San-Cheong: I prefer to look on rather than to take care and keep pets. Sanny (??) is my one and only favorite pet.
*What is your favorite kind of food? Which JJCC member is the one that likes to eat the most? Are there any members who are great chefs?
Simba: I like to eat chocolates and the food god in the band I should have to say is brother E. Co.
E. Co: I normally tend to eat any kind of food and I think I eat the most in the band.
Prince Mak: Korean fried chicken, Japanese ramen, Vietnamese pho, cooked vegetables, eggs, cooked seafood – pretty much anything when I'm hungry. E. Co eats the most and doesn't get fat. Eddy is the best cook.
Eddy: My favorite foods are Mexican, Japanese, and Italian. The person who eats the most is E. co and the best cook in the group is myself and Simba.
San-Cheong: I am really into meat. Extremely.
*If you could spend a whole day with anyone in the world, who would it be and why?
Simba: My older sister.
E. Co: I miss my parents.
Prince Mak: My family.
Eddy: If I can I want to spend the whole day with 2pac because it's because of him I started to listen to music and he has been a big influence in my life.
San-Cheong: With my family members.
*Do you contact your family often? Who do you miss the most during your activities?
Simba: I contact my parents frequently. I miss my mother.
E. Co: We don't use mobiles during our activities; which is right now so I was not able to contact my parents as often as I'd like to but I would love to meet them soon.
Prince Mak: Only with my mum, I wish my dad will contact me more and also my sister. She is too busy with her BOYFRIEND!
Eddy: Yes, I keep in contact with my family a lot and don't miss them that much because they live five minutes away from our dormitory so I run into them every few days. But of course, I do miss spending quality time with my family and also my dad, mom and sister's cooking- and just being with them.
San-Cheong: I really miss my family especially my mother.
*What was the most memorable thing or incident about 2014 for JJCC?
Simba: It's a pity that the year of our debut, the year of 2014 has already gone by so quickly.
E. Co: The fact that we as members of JJCC debuted as a band in 2014, our debut stays in my memory the most.
Prince Mak: Jackie Chan's birthday charity concert. Seeing Jackie Chan's love for the world and the people around him.
Eddy: I would have to say the most memorable moment was when we got the 'Rookie of the Year' award. The reason for this is because we can only receive this award once, so that award was a huge thing for us.
San-Cheong: Well, it has to be our debut that stays in my memory the most which we were dreaming and working for a long time.
*What are your personal plans or hopes for the group for 2015? Do you have any new year's resolution?
Simba: To become No.1 on the top music charts.
E. Co: We want our JJCC single to become hit the top of the music charts and we also want to perform at the Awards shows at the end of the year.
Prince Mak: To win the 'Best artist of the year' award. To become healthier, grow taller. To spend more time with family and able to do what I like to do.
Eddy: For 2015, we hope that JJCC can win the best Album/Best Song/Best Performance Awards and do concerts all around the world. Hopefully for myself, I wish I can release a solo song and also come out in TV dramas, commercials and movies. My new year's resolution is never to change, remain and humble continue to do my best!
San-Cheong: We want to hit the top of the music charts and make JJCC gain more audiences, we will work extremely harder than last year.
*Can you wrap this interview by saying something nice to all the JJCC fans around in the world?
Simba: Although we are miles apart our thoughts and hearts are with our fans, the Keys!
E. Co: Hello, thank you for our fan base, the Keys for their love and support. Even though we were not able to meet you all yet, we will do our best to showcase our single to our fans as soon as possible.
Prince Mak: I really miss my family a lot, I always think about them and want to be with them but it is the fans who give me the strength to keep fighting on.
Now, I actually feel that I will always have another family by my side; called the Keys.
Eddy: 2015 I hope everyone a healthy and good year and hope you enjoy our comeback! ~Love you guys!~
San-Cheong: Hello, Keys!! The presents and letters you send us are a great encouragement to us. There's still so much to show to our fans, so please stay with us. We hope everything good is filled for 2015 for you all. We love you!
Thank very much for taking the time out for this interview, we wish only the best for all the activities you do and overall, we hope that you get all the success that you deserve for 2015.
—-J. Chung
Ye Ryu photo credits
16 responses to "JJCC – The K-pop group formed by Jackie Chan"
Related Articles