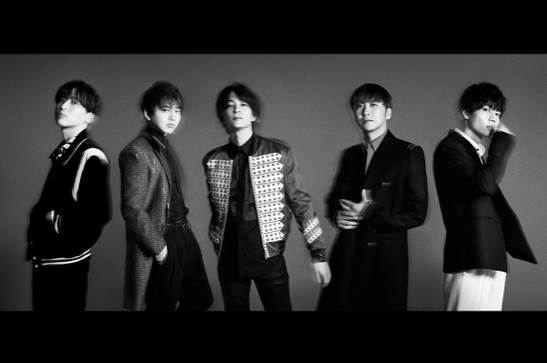 When Japanese dance and vocal group Da-iCE release their new album 'SiX' on January 20, it will include three huge hits that are currently burning up YouTube and Japanese music streaming sites.
'DREAMIN' ON' is the main theme song for the popular anime 'ONE PIECE', and it was this song that brought Da-iCE to the attention of the world. 'DREAMIN' ON' was released in August 2020 and was quickly playlisted on streaming sites by fans of 'ONE PIECE' in Japan and throughout the world. Furthermore, the music video that was released on YouTube five months ago has racked up over 6 million views – and is still going strong.
'DREAMIN' ON' music video:
'CITRUS' was released in October and reached No.1 in the real-time chart for the Japanese music streaming service LINE MUSIC. It also remained at No.1 for three weeks in a row on the Japanese lyrics site Kashi-Net, a record that ties only with the popular Japanese band Official HIGE DANdism.
'CITRUS' is the main theme song for the Nippon Television drama series 'Gokushufudo' ('The Way of the Househusband'), which ended recently. 'Gokushufudo' is a live-action adaptation of a popular comedy manga, and the drama was so popular that it reached No.1 in the global trending ranking on Twitter during its run.
Even after the TV show's finale, 'CITRUS' has maintained its high chart ranking. The song's lyric video exceeded 3 million views on YouTube within its first two months. The melody features some extremely high-pitched vocal notes, and many fans have posted their own YouTube videos where they do their best to sing along, contributing to the song's continued popularity. The instrumental version of 'CITRUS' is available to download for free from the official Da-iCE site for anyone who wishes to rise to the challenge.
'CITRUS' lyric video (supports auto-translated subtitles):
'CITRUS' instrumental free download:
https://da-ice.jp/en/news/detail.php?id=1088460
Meanwhile, Da-iCE's most recent single, 'Love Song,' was released on December 18, and also reached No.1 on LINE MUSIC's real-time ranking. The song was written by Takahito Uchisawa of the Japanese rock band androp; it is a heartwarming and memorable ballad, with its chorus featuring a beautiful phrase that translates as "The world will be full of love songs".
The lyric video for 'Love Song' follows a paper airplane that bears the inscription "World with Love!" as it flies through locations around the globe, aiming to connect the world with love. In the current situation where most people are unable to travel overseas, the video has received warm comments from viewers who appreciate the feeling of taking a virtual voyage from the safety of their homes. If your heart is pining to explore picturesque vistas from around the world, it's worth checking out the video. And again, the instrumental version of 'Love Song' is available as a free download from Da-iCE's official website, so why not combine it with a video of the beautiful scenery in your part of the world and share it on YouTube?
'Love Song' lyric video (supports auto-translated subtitles):

'Love Song' instrumental free download:
https://da-ice.jp/en/news/detail.php?id=1088460
Look out for the release of Da-iCE's new album 'SiX' on January 20, including all three of these popular songs – 'DREAMIN' ON', 'CITRUS' and 'Love song'.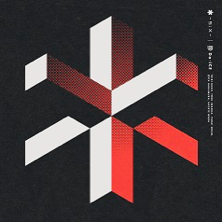 Da-iCE profile
Da-iCE are a five-member dance and vocal group. They made their debut in 2014, drawing attention with the remarkable four-octave vocal range of singers Sota Hanamura and Yudai Ohno, and the tight performance skills of Taiki Kudo, Toru Iwaoka and Hayate Wada. Since their early independent period, they have performed more than 100 live shows a year, making them a fiercely experienced and talented group. Their genre-hopping musicality has resulted in tie-ups with numerous TV and anime shows, and they remain a highly acclaimed group in Japan's music scene.
▽Da-iCE Official Website: https://da-ice.jp/en/
▽Da-iCE Official Youtube: https://www.youtube.com/c/DaiCECH
▽Da-iCE STAFF Official Twitter: https://twitter.com/Da_iCE_STAFF
▽Da-iCE STAFF Official Instagram: https://www.instagram.com/da_ice_staff/
——-
Images: https://www.dropbox.com/sh/8swpn9aqelrxuxi/AADlTmc8yRaPW7xJx7EMEBKma?dl=0
Related Articles