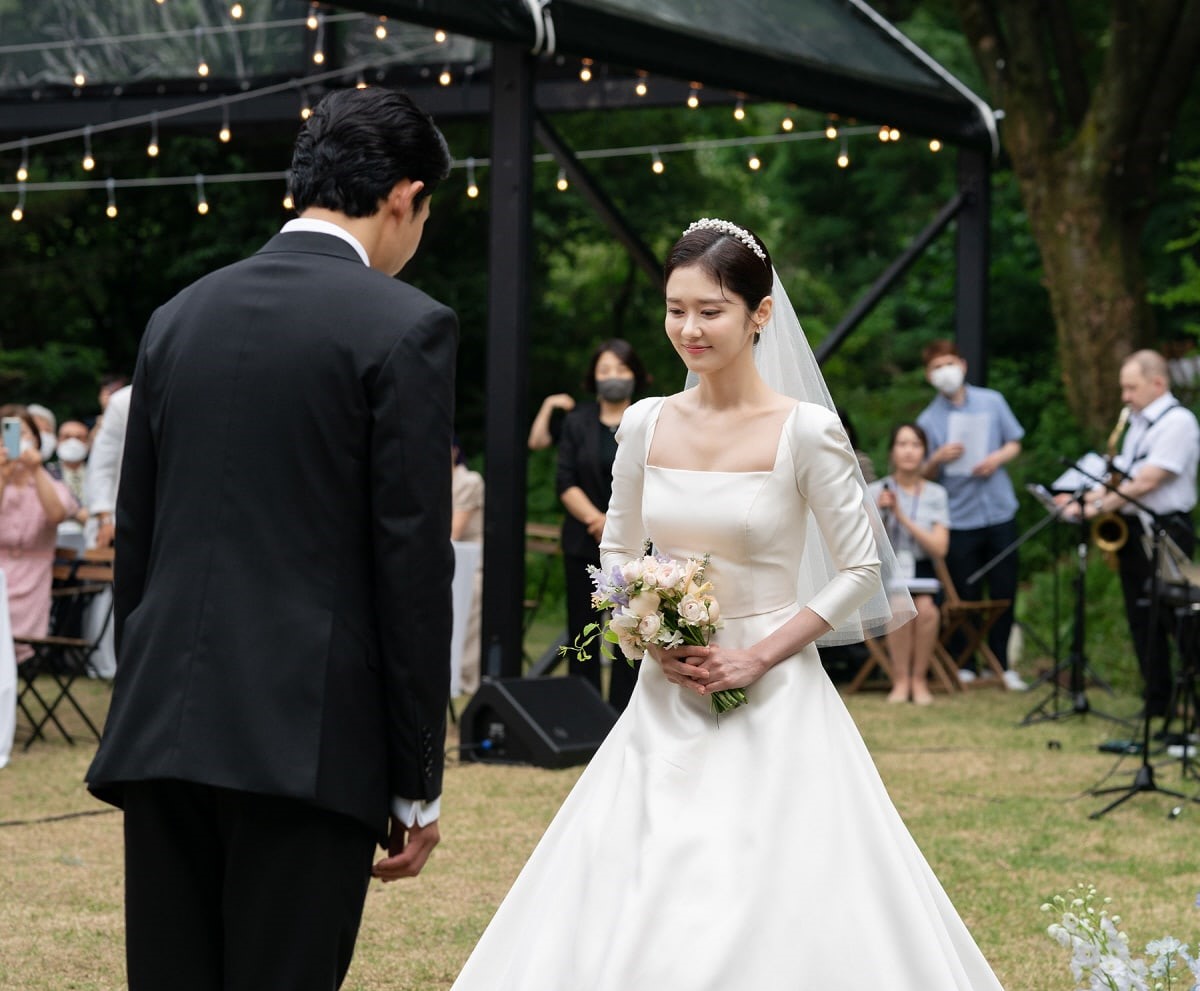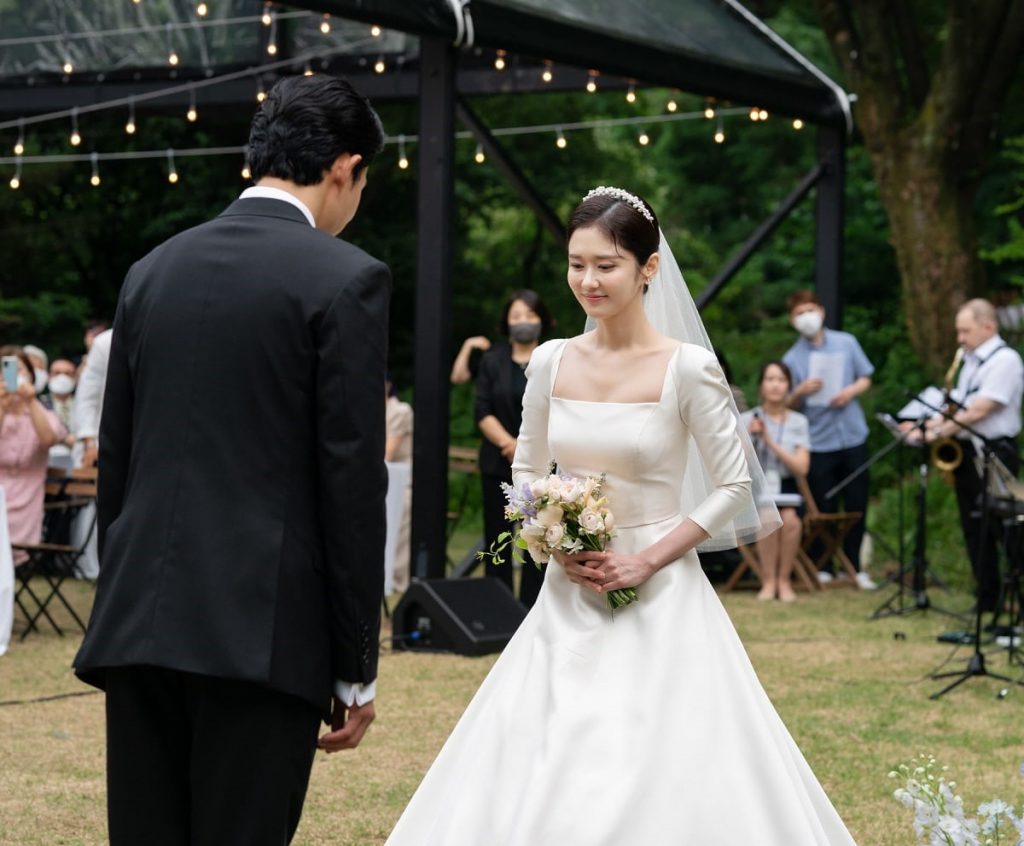 Actress and singer Jang Na Ra, 41, married her non-celebrity partner June 26, 2022!
The Go Back Couple star announced her marriage June 3. In her announcement, Jang said,
I have personal but happy news to share with you all today.

I'm getting married!

After two years of dating a friend six years my junior who is in video work, we have promised to become one another's life companions! I fell for his beautiful smile, kind and genuine heart, and above all else, the way he is overflowing with sincerity and pours his whole heart into his work. The fact that I will be spending my life together with such an amazing person makes me so happy that I couldn't ask for anything more, and I wanted to honestly share my joy with all of you, who are so precious to me!

We will live joyfully, happily, and well [together]!

it seems like just yesterday that I, who am nothing special, debuted as a celebrity, but so much time has passed since then. I sincerely thank you for embracing me, supporting me, and always looking kindly upon me for a long time.

I plan to greet you with a fun new project immediately after the wedding, so I'm working hard on preparations for that as well! I will become an actress who does her utmost in every moment with a heart that is even heavier with gratitude than before.

I am truly sorry for the fact that I am not able to go into more detail [about my fiancé], out of the worry that he—who is not a celebrity—might face discomfort at work because of me. I earnestly ask you for your generous understanding.

Thank you always!
Jang's June 26 nuptials were held outdoors that had friends, family, and fellow celebrities in attendance. Among the guests were CNBLUE's Jung Yonghwa, Park Kyung Lim (who hosted the wedding), and Lee Sang Yoon. Jung's father, actor Joo Ho Sung, walked his daughter down the aisle.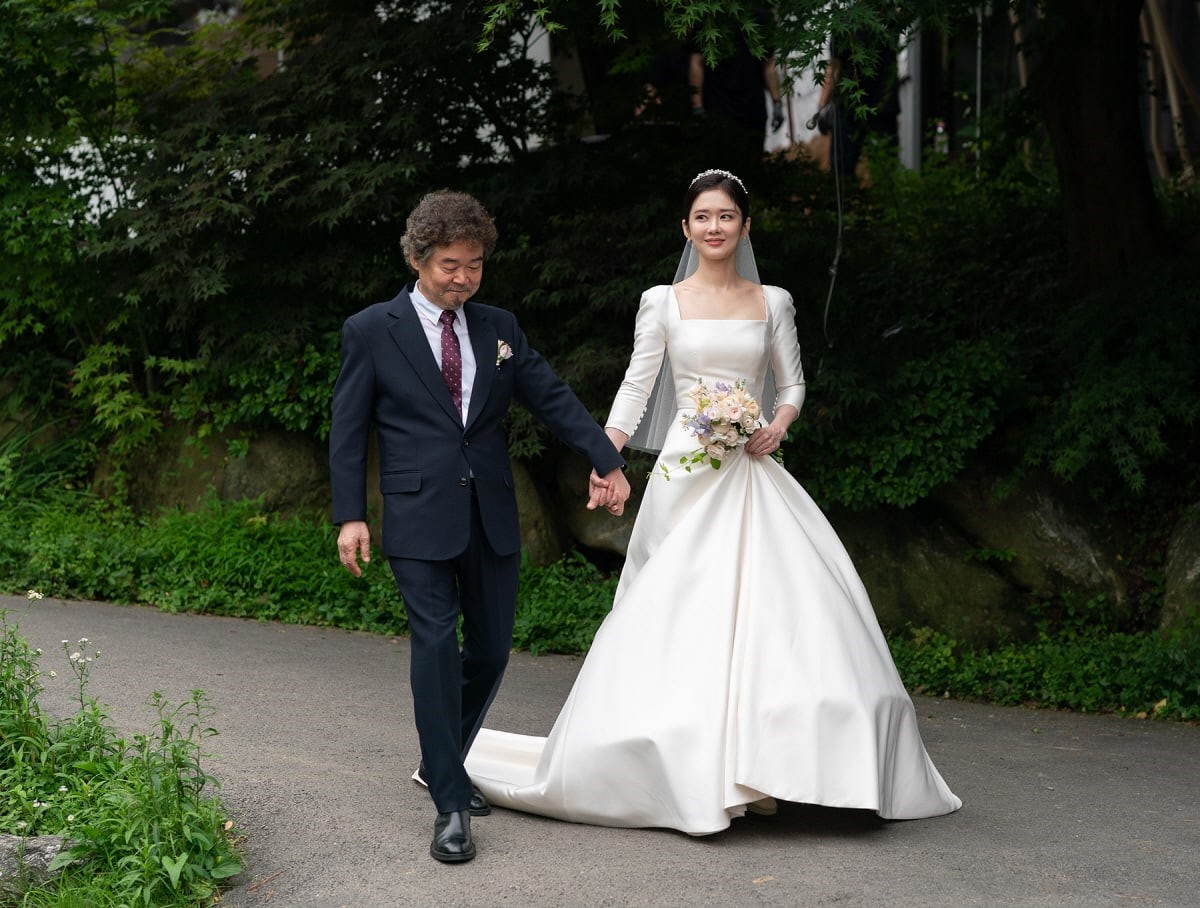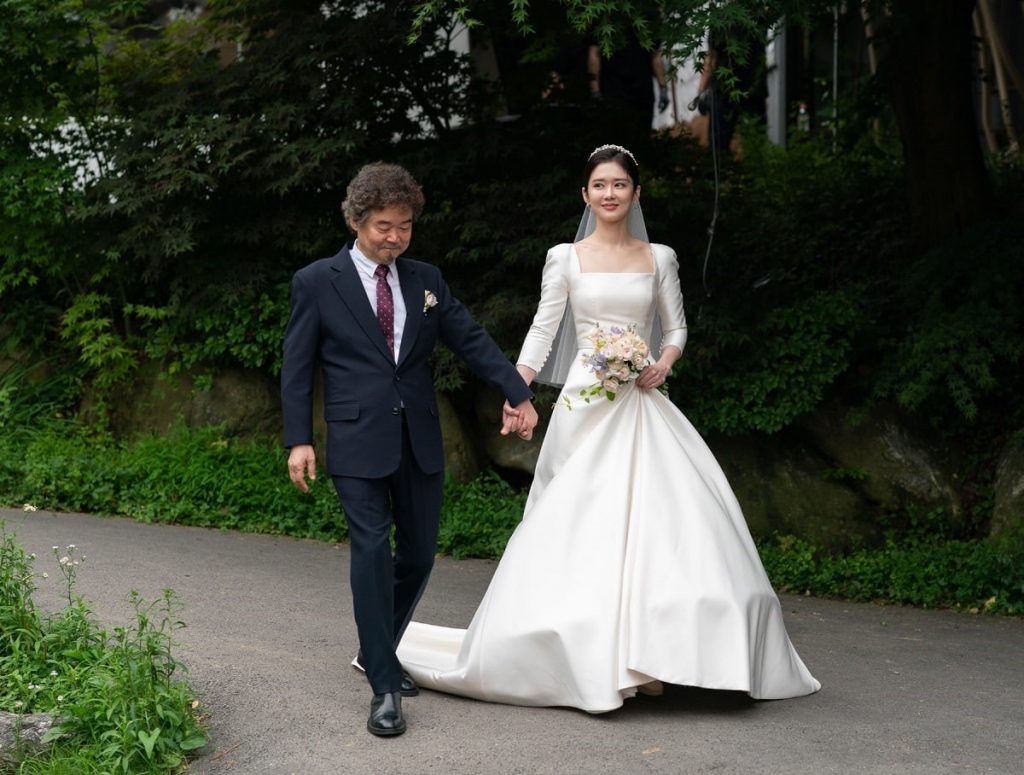 Guests, photographers, and videographers did a great job hiding the groom's identity to protect him. Prior to the nuptials, Jang's agency, Lawon Munhwa, announced they would pursue legal action if anyone spread rumors or information about Jang's fiancé.
"As Jang Na Ra herself asked previously, please refrain from spreading or publishing indiscriminate, speculative posts or articles, and/or spreading private information including the identity of Jang Na Ra's fiancé, who is a non-celebrity," Jang's agency said. "From now on, all posts which are deemed as partaking in the nonconsensual spread of private information online, as well as malicious posts and comments about Jang Na Ra and her family, will be met with legal action."
Following the wedding, Lawon Munhwa said, "Jang Nara happily wrapped up her wedding ceremony amidst the support and congratulations from many people. We ask once again for your understanding that it was not possible to film and cover [the wedding] to be considerate of the non-celebrity groom's side and due to the spread of COVID-19. Please send lots of support for Jang Nara going forward as she starts the second chapter of her life."
Jang said, "Thank you so much for congratulating me with your interest and love. To repay your love and support, I will live happily and merrily as a great wife at home and a sincere actress at work."
Congratulations to the happy couple, and may they have a long, happy marriage!
Catch Jang Nara in her latest drama Sell Your Haunted House on Viki! The drama also stars Jung Yonghwa.
—-Olivia Murray
#JangNaRaOfficiallyMarried #JangNara #SellYourHauntedHouse #kcramaactress #kdrama #GoBackCouple #LawonMunhwa #kcrushnews #kcrushamerica #koreanactress #koreansinger #JangNaramarriageannouncement
Related Articles