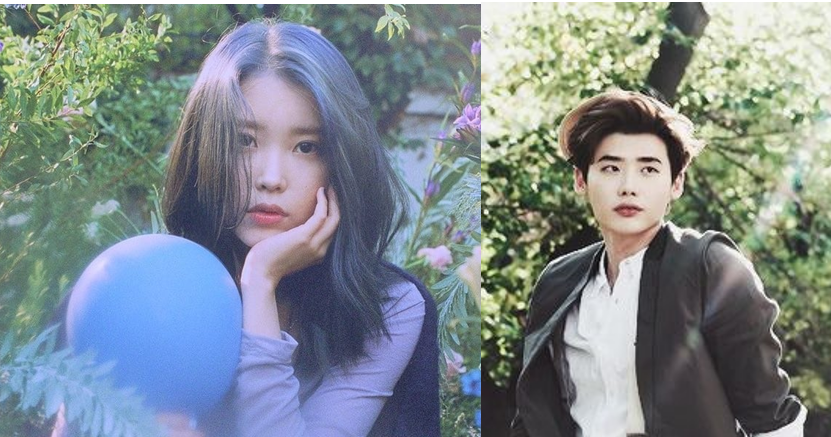 2022 closes with new couple news as Dispatch shared actor-singer IU and model-actor Lee Jong Suk started dating. IU and Lee's companies confirmed the news with separate statements.
In response to Dispatch's article, HighZium Studio, Lee's agency, said:
Hello. This is HighZium Studio.

This is an official statement regarding the exclusive article about actor Lee Jong Suk.

Actor Lee Jong Suk and IU recently progressed from being close acquaintances into being a couple, and they are maintaining a serious relationship.

Please show lots of support so they can continue their beautiful relationship.

Thank you.
EDAM Entertainment, IU's agency, stated, "IU and Lee Jong Suk recently progressed from being close acquaintances into a good relationship. We ask for the warm reception of fans."
Lee won a Daesang for his role in Big Mouth at the 2022 MBC Drama Awards. Dating rumors began swarming around Lee following his acceptance speech as fans wanted to know about the mystery person he thanked.
"After completing my military service, I had a lot of worries and fears," Lee said during his speech. "But there was someone who helped me to set a good direction and to have positive thoughts. I would like to take this opportunity to say that I thank you for always being awesome. And that I have liked you for a very long time, and that I respect you."
Lee and IU (Lee Ji-eun) have been involved in the entertainment industry since 2005 and 2008, respectively.
Lee began his career as a model before transitioning into acting in 2010. He is known for his roles in Secret Garden (2010-11), School 2013 (2012-13), I Can Hear Your Voice (2013), While You Were Sleeping (2017), and Big Mouth (2022) among many other high-profile dramas.
Once referred to as "Korea's little sister," IU has been a superstar in South Korea thanks to her recognizable vocals and acting skills. She is known for her hit singles "Lost Child" (2008, debut track) "Good Day" (2010), "Every End of the Day (2013), "The Red Shoes" (2014), and "Eight" (2020) among several other bops. For acting, Dream High (2011), Moon Lovers: Scarlet Hear Ryeo (2017), and Hotel del Luna (2020) delivered some of her most memorable performances.
Well wishes to Lee Jong Suk and IU as they navigate coupledom!
—-Olivia Murray
#LeeJongSuk #IU #EDAMEntertainment #kcrushnews #HighZiumStudio #Koreandramas #kdrama #Dispatch #KoreasLittleSisterIU #IUTheRedShoes #DreamHigh #HoteldelLuna #SecretGarden #WhileYouWereSleeping #kcrushamerica #datingnews #relationshipnews
Related Articles