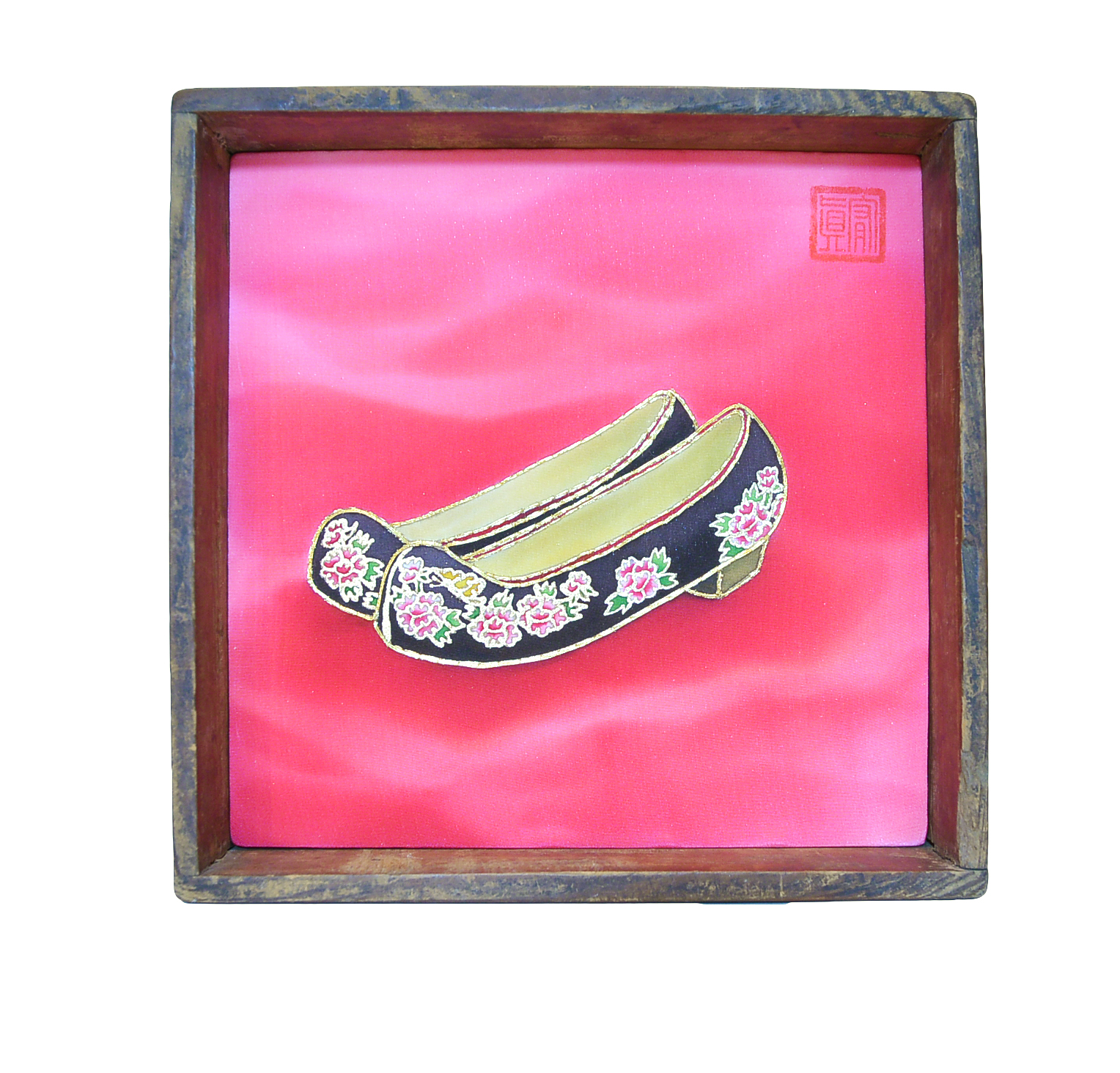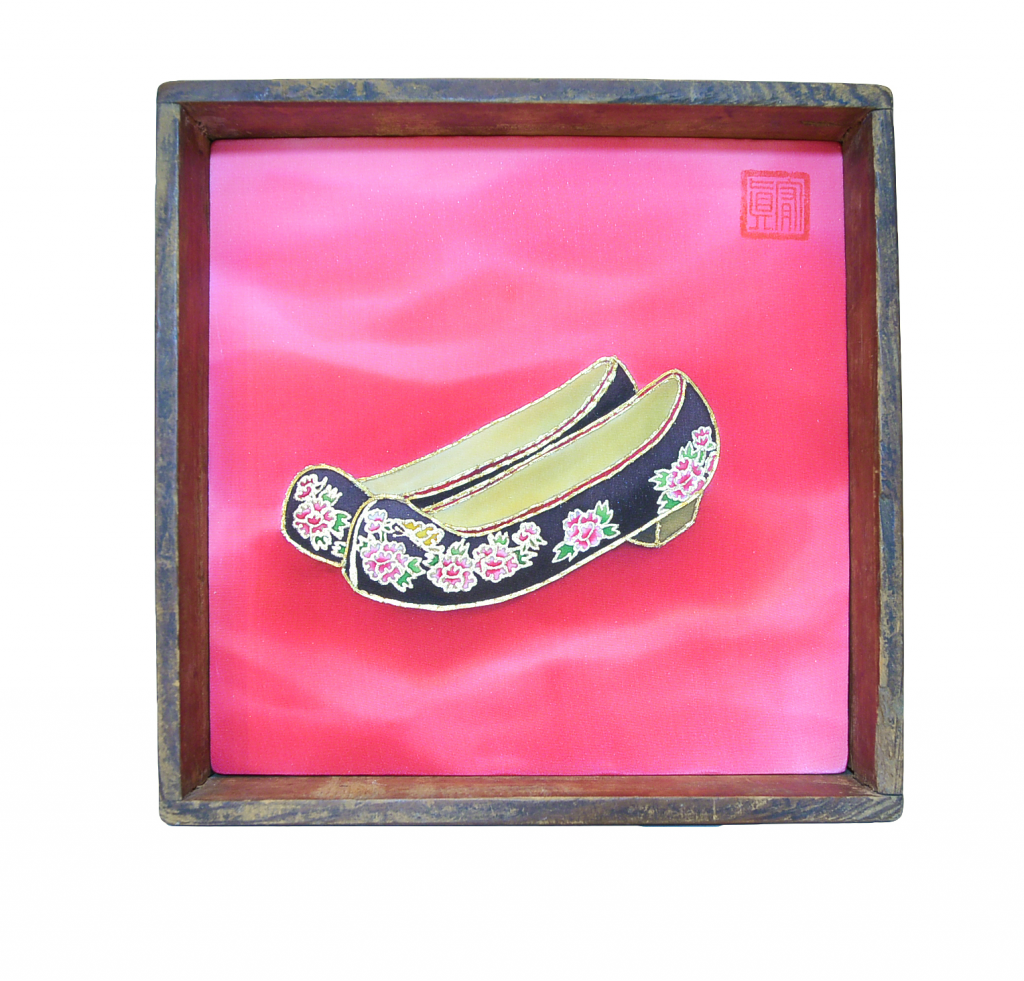 Yujin Chang is a Korean artist who is beginning to flourish as one of the most innovative and inspirational young craft artists in South Korea.
Chang is a recent graduate from Hongik University, which is one of the most prestigious schools for art in Korea; she completed her master's degree in Textile Art.
She has been known for winning art awards in Korea and Japan during the past several years, as well as participating in numerous team exhibitions and private exhibitions successfully each year.
She emanates her love for art by producing work influenced by Korean traditions as well as creating up-to-date and modern hand-crafted ornaments, accessories and tools vital for everyday use.  
We interviewed Yujin Chang to get a glimpse of her art and life as an artist and we'd like to express our gratitude for the precious time she has offered for this interview; we are aware of how busy she is working on new projects. We wish Ms. Chang all the best in the future.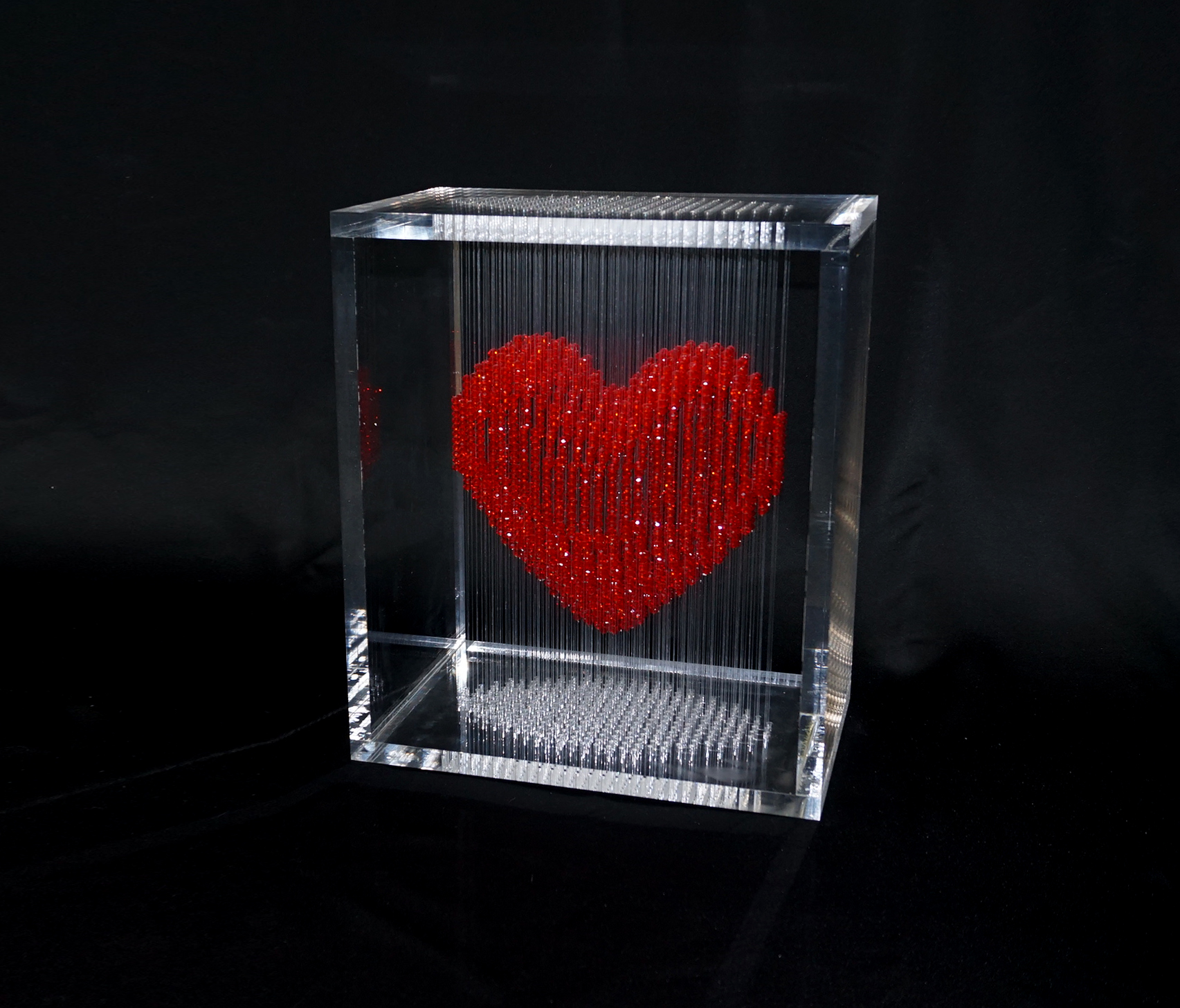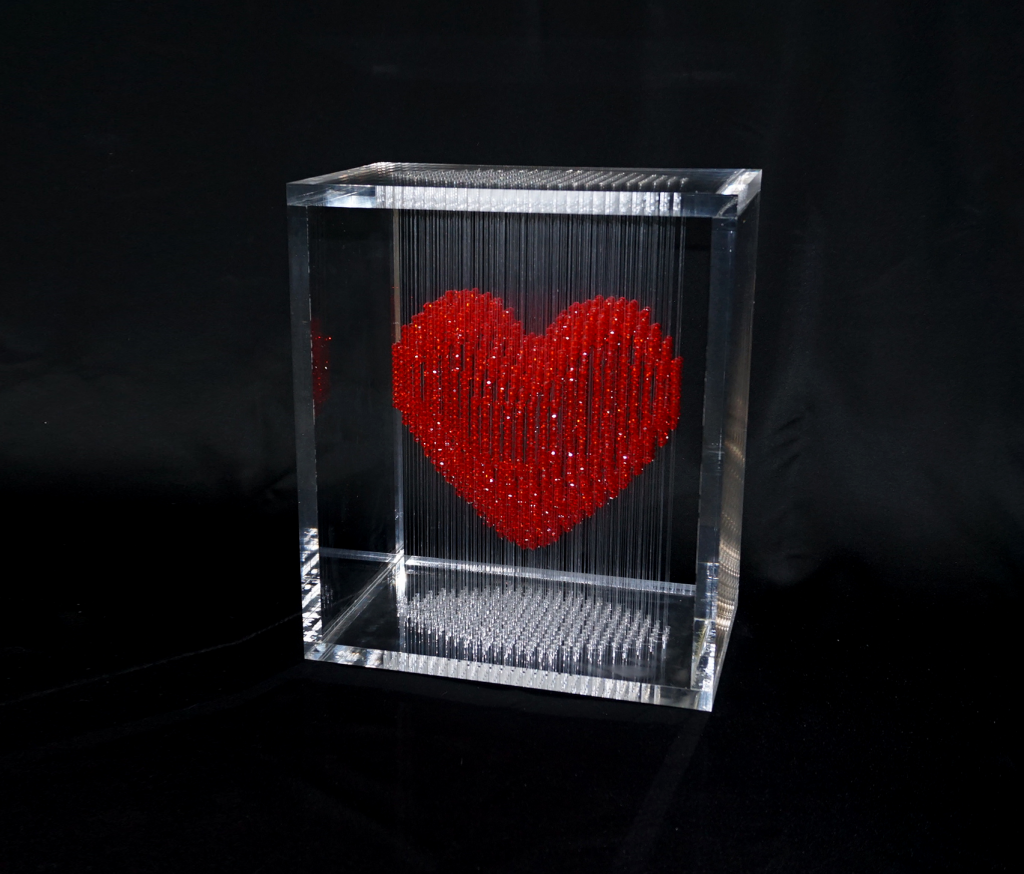 Thank you very much for taking the time out for a KCRUSH interview. Have you always wanted to be an artist? Tell us what made you want to start your career path in art please.
At school, I had a teacher who was always fond of me since I was very young.
One time, I happened to see a ring my teacher was wearing on her fourth finger; it didn't look like a typical ring you see normally but it was hand-crafted. My teacher then told me her husband had hand-made the wedding ring especially for her. At that moment, I felt a strong respect for the act of producing something for others and that left a massive impact on me.
From then onwards, I began wanting to produce hand-crafted art that eventually got me to take the path of becoming a craft artist.
What kind of work is required for a craft artist?
I don't think the process of the work is something that can be easily defined into words exactly. Art for me is about producing tools that are useful in our daily lives and to express them in the most beautiful way possible.
Anything related to the concept of designing could be defined as recreating not merely from traditional resources, but by connecting the work with digital science, humanities, industrial art and all different areas altogether to create a new kind of art. This would mean that a craft artist is a person who creates original art combined with different types of fields.
Please introduce us to the work you've produced that you feel particularly attached to.
I've currently worked on two different types of work; the first is a display of traditional Korean flowered shoes using the method of bleaching.
The second is a 3D work involving crystals. I have a liking for creating prunus vases and decanters when it comes to using crystals.
The pale white porcelain, prunus vases and decanters give out a traditional Korean sentiment. Back in the day, they were considered attractive without having to show off many intricate decorations.
The work involved attaching the crystals onto the monofilament to reform as one sculpture. When you look at just one side of the crystals, they'd seem hard, sharp and delicately cut in form but when you take a closer look, so many of those stones are set in order to show a voluminous cubic effect of the work.
I wanted to show that the aligned crystals in a beautiful curved form is delivering the message that they are kind of equivalent to the society we live in, since we are living in a society where we should depend and help one another, rather than being isolated and alone.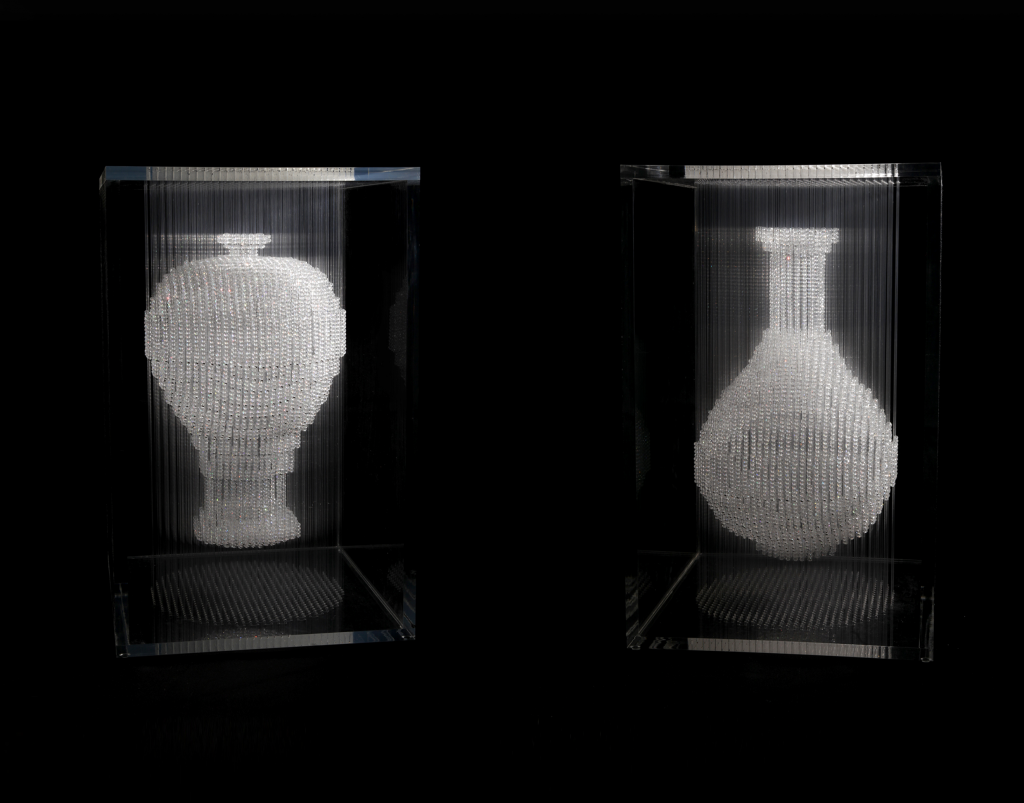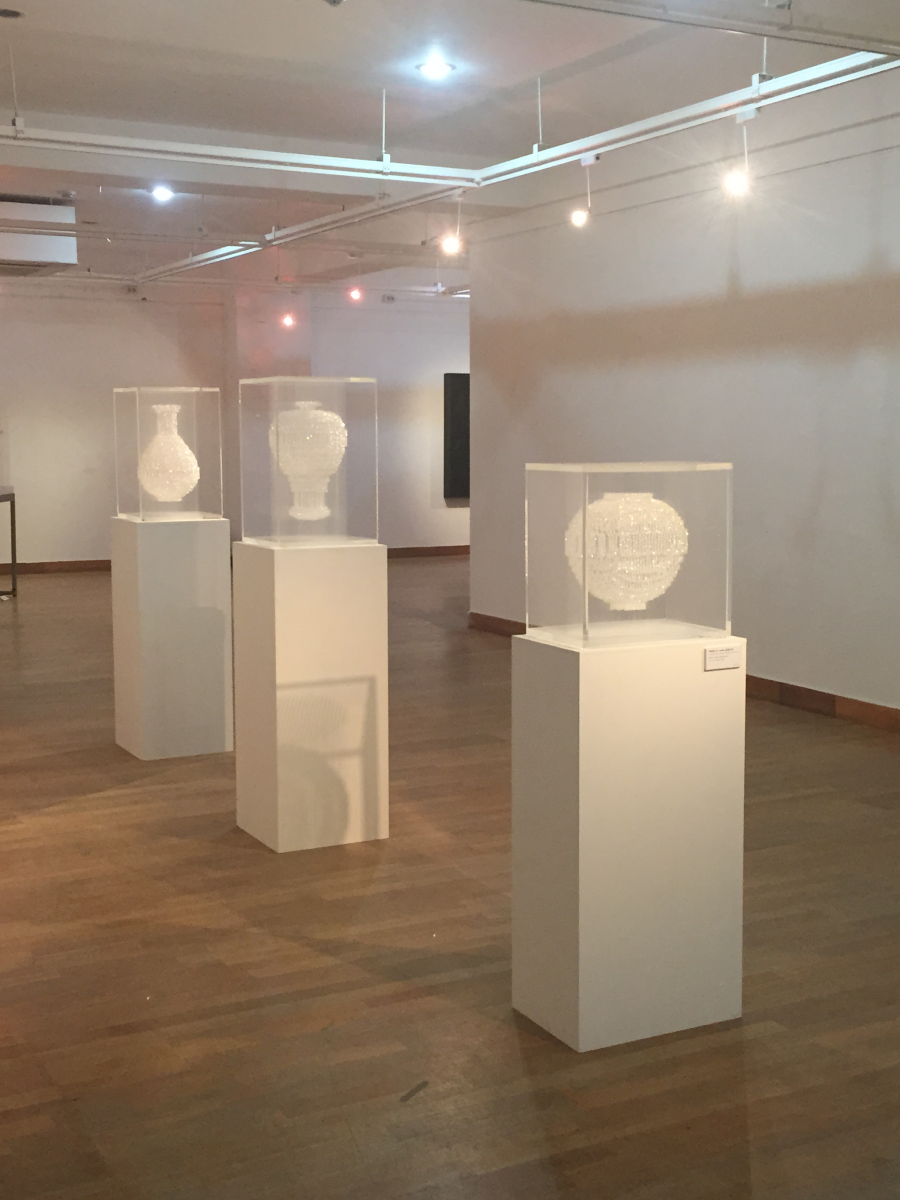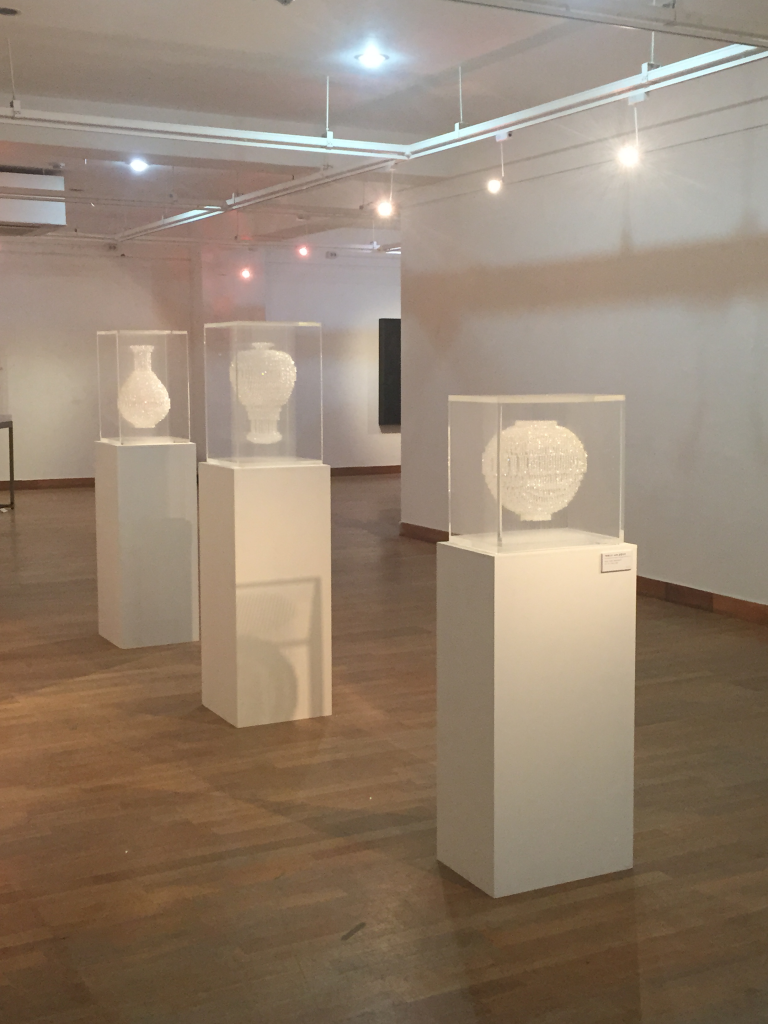 A shot from Chang's recent exhibition
In what kind of environment do you usually do your art?
Most of the work I do is done at my house; I don't have a special environment created exclusively for the work process. But the place has to be extra clean for me when I'm undertaking tasks of handling crystals and bleaching. I don't have a separate workshop since I prefer to work at my home.
Would you like to tell us about your most recent art exhibition?
The word pronounced in Korean as Yeoja (Hangul: 여자 and in Oriental characters: 麗姿) indicates a tender and pretty poise, the homophone to the word is more widely used which also means 'Woman' so the topic of the most recent exhibition covered both of the two meanings.
Because the standard of beauty has changed completely from what it used to be in the past, before the modern technology of aesthetics and plastic surgery came onto the scene. This made me think about how the Korean women expressed themselves in the past, during the generation when they had less fabricated ways to show their beauty than today. I assumed the most basic traditional ornamental accessories would include various kinds of colourful Hanbok and binyeo – which is a traditional Korean hair pin, rings and the various.
The reason I decided to work on the flowered shoes (꽃신) was intended to express the beauty of the shoes when they barely show under the long skirts of the Hanbok when the wearer walks by. I wanted to express the beauty and emotions of a woman through the fabric, color and the way the shoes are placed.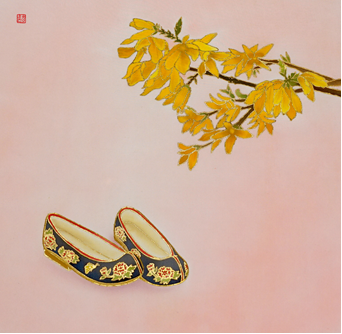 The black shoes with red linings represent a desolate woman who is waiting for her man she misses deeply in sorrow, and the pair of shows in pink and green belongs to an owner who is a lovely and high-spirited female.
But I should expect that the viewers' point would depend on how they are feeling at the time they're looking at the pieces.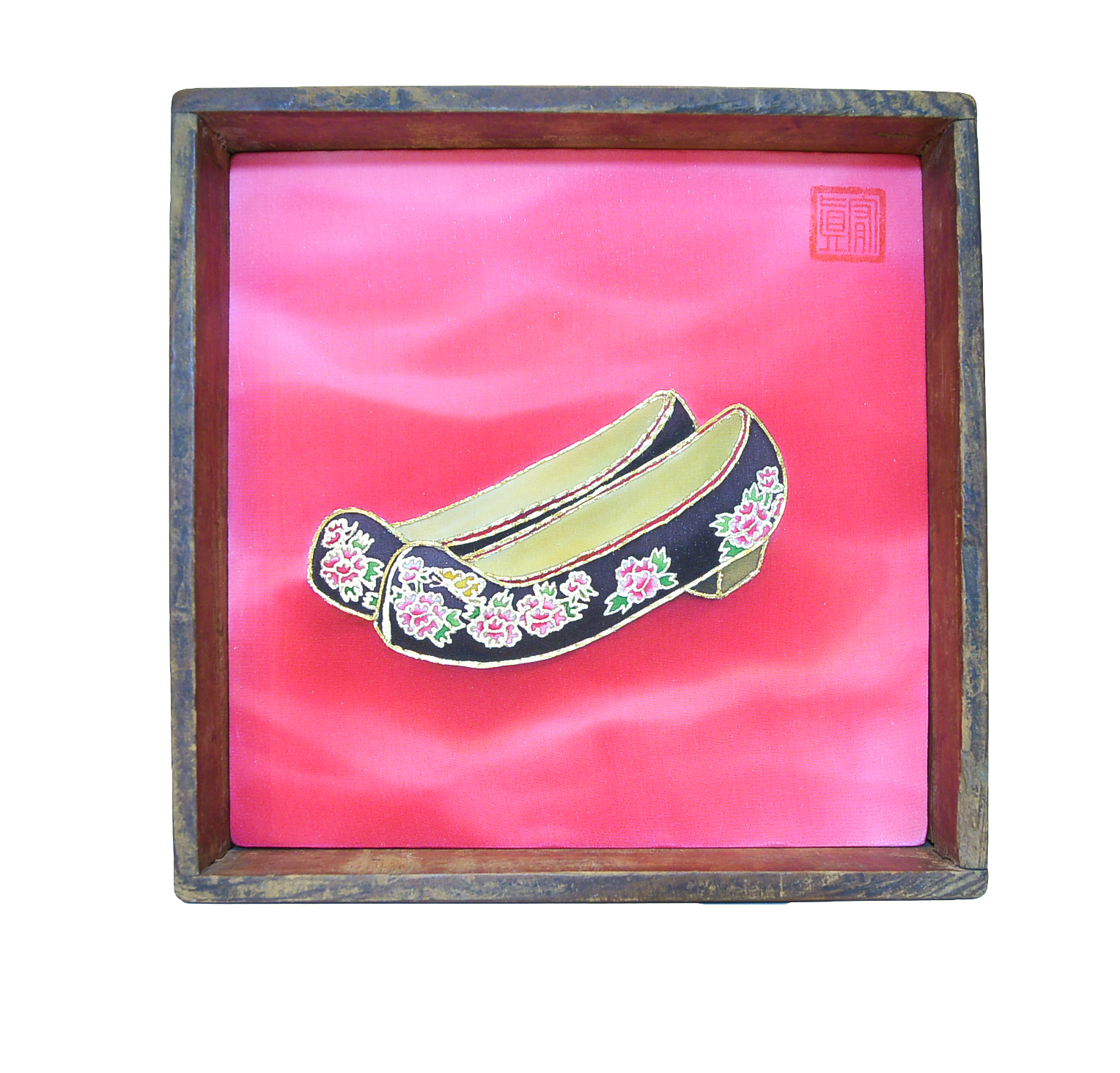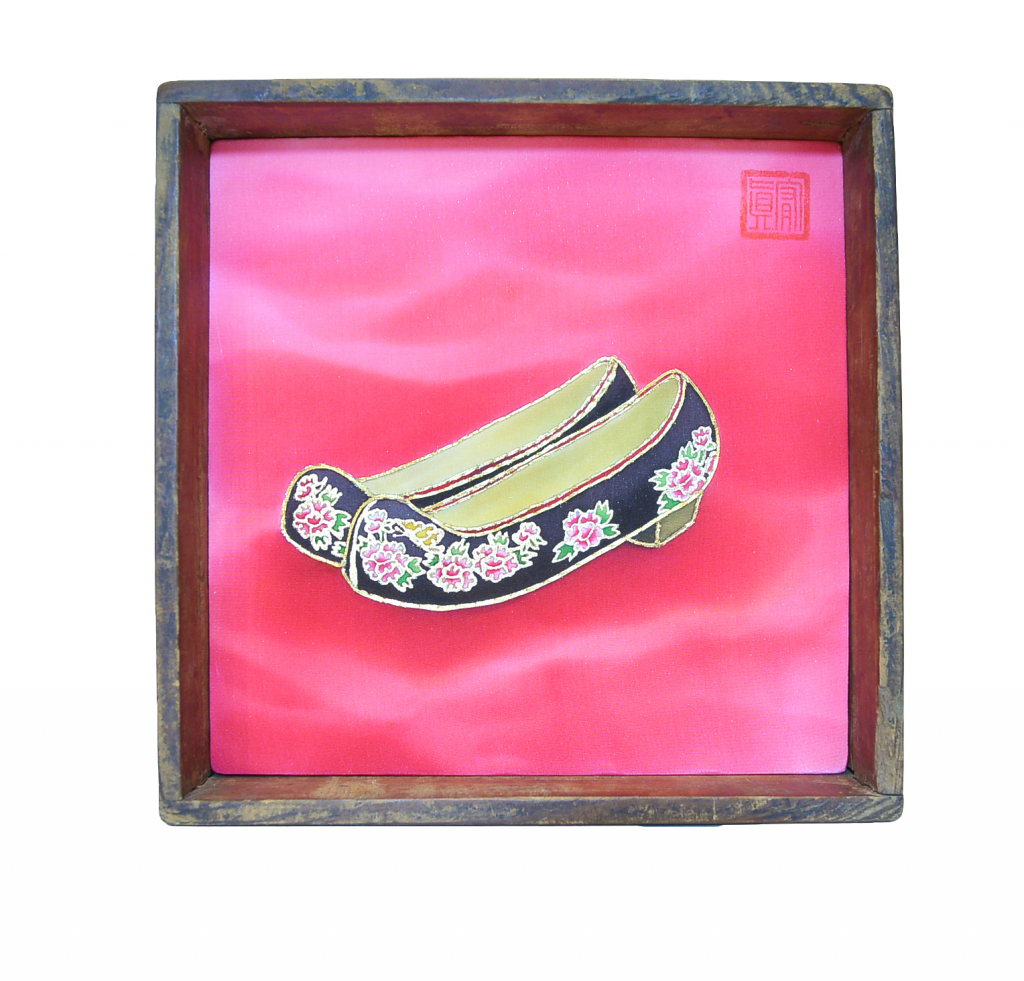 You've produced a lot of art that has a traditional Korean influence, how do you think Korean traditional art is evolving compared to the art work from other Asian countries?  
I feel as though the overall traditional Korean art is somewhat underrated compared to the work of art from other Asian countries.
The current situation is that there have been a large increase of recreations of traditional art but the overall art still needs a lot of improvement in terms of the financial and cultural aspects.
If you were to express your art work in a few words, how would you like to state it?
I would like to express my work as "Shining art of Korea."
What do you like to do for leisure and in your free time?
The hobbies I had for leisure used to be sports, working out or going on trips but the most recent hobby I got myself into is making new fragrances.
Having read the novel Perfume by Patrick Suskind a while ago, I have always wanted to create my own perfume.
These days, people can easily find the necessary ingredients to produce their own perfumes, diffusers, candles and such – I regard making my own perfume a very good way to spend free time.
Because I am used to spending time on art projects, I also wanted to own a one of a kind perfume that I created, which is unique to any other fragrances that currently exist.
What is the most positive aspect you should have to become a good artist?
You need to have a solid determination and patience to be able to work on tasks for a long period; also need the right kind of emotion and personality to communicate with other people effectively.
Thank you very much for a great interview. May we ask what your plans and wishes are for the future?
I would like to be an artist that creates art that I can share with other people, by communicating with them, instead of regarding the process of work is done alone. Because art really is a big part of cultural living generally, I'd like to be a part of that in a healthy and positive way.
—-J. Chung
Related Articles