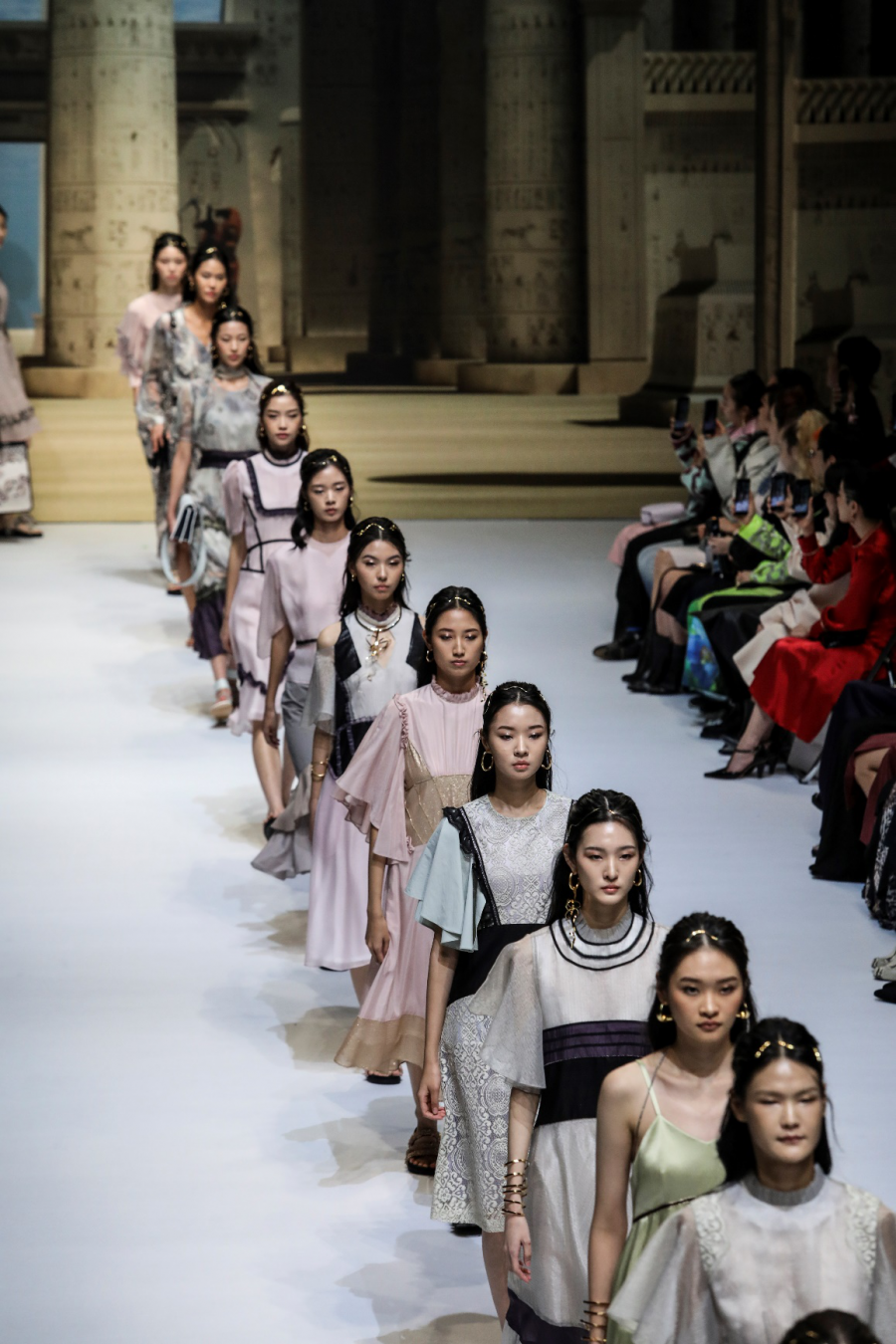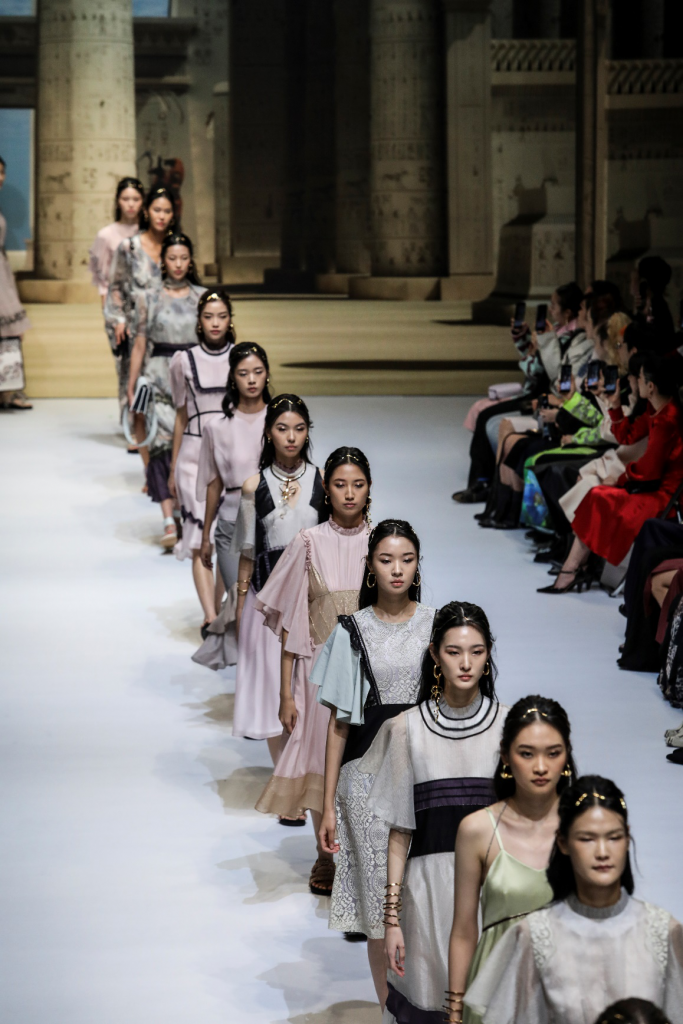 Thank you for your time. Could you introduce yourself and your brand to our readers?
I am Ayoung Kim from Cahier. I want to state that Cahier is a brand that awakens feminine vibes for all females. We provide graceful silhouettes and intricate designs that fit well with modern people's lifestyles, and the most feminine and luxurious style only Cahier can offer.
Ours is a suggestion of feminine and urban goods that are wearable, with variations of curvy cuts and soft, elegant silhouettes. And fine couture details using ruffles, trimmings and appliqués make up our designs, where glamorous but understated practicality and creativity coexist.
Please share with us how you became a fashion designer.
I majored in Fine Arts and moved to France for my studies after graduating university in Korea. Since I had studied Fine Arts for quite a long while, and because I had to select my major for my graduate studies, I really pondered about it, whether I could become a so-called "artist".
As I took time to reflect on myself, I was in a world of my own and felt extremely lonely, then thought that I'd want to work on something that I could communicate with people with. Rather than be by myself away from the rest of the world, I wanted to be in touch in people through my work.
After figuring out what I can do the best, I transferred to Ecole de la Chambre Syndicale de la couture Parisienne and began to dream of becoming a fashion designer.
For 11 years, I studied and worked in Paris, and gained a broadened mind and sense through diverse experiences within the European culture.
How did the brand name Cahier come about?
Cahier refers to a "notebook" in French; also meaning "Exercise book". Ever since I majored in painting, so I was habitually drawing in my exercise book – the brand indicates the passion and contemplation that are in the note book.
How were you inspired to create your most recent collection?
Each season, we pick a character for homage, according to the current social issues. For our first ever fashion show, we chose Cleopatra as our concept. Since Korea is so well-known for cosmetic surgery and the obsession on outer beauty is so competitive, appearance has become the thing to judge people on. The females only seem to have one image – one goal in mind, these days.
Cleopatra is known to symbolize beauty to all females. In reality, she was close to being homely in appearance but was considered very prolific in her speech and highly intelligent.
She was not in the way what we consider beautiful these days – so I wanted to use her to showcase a different form of beauty through this collection. I hoped that the people who were at the show to think that they want to wear the outfits.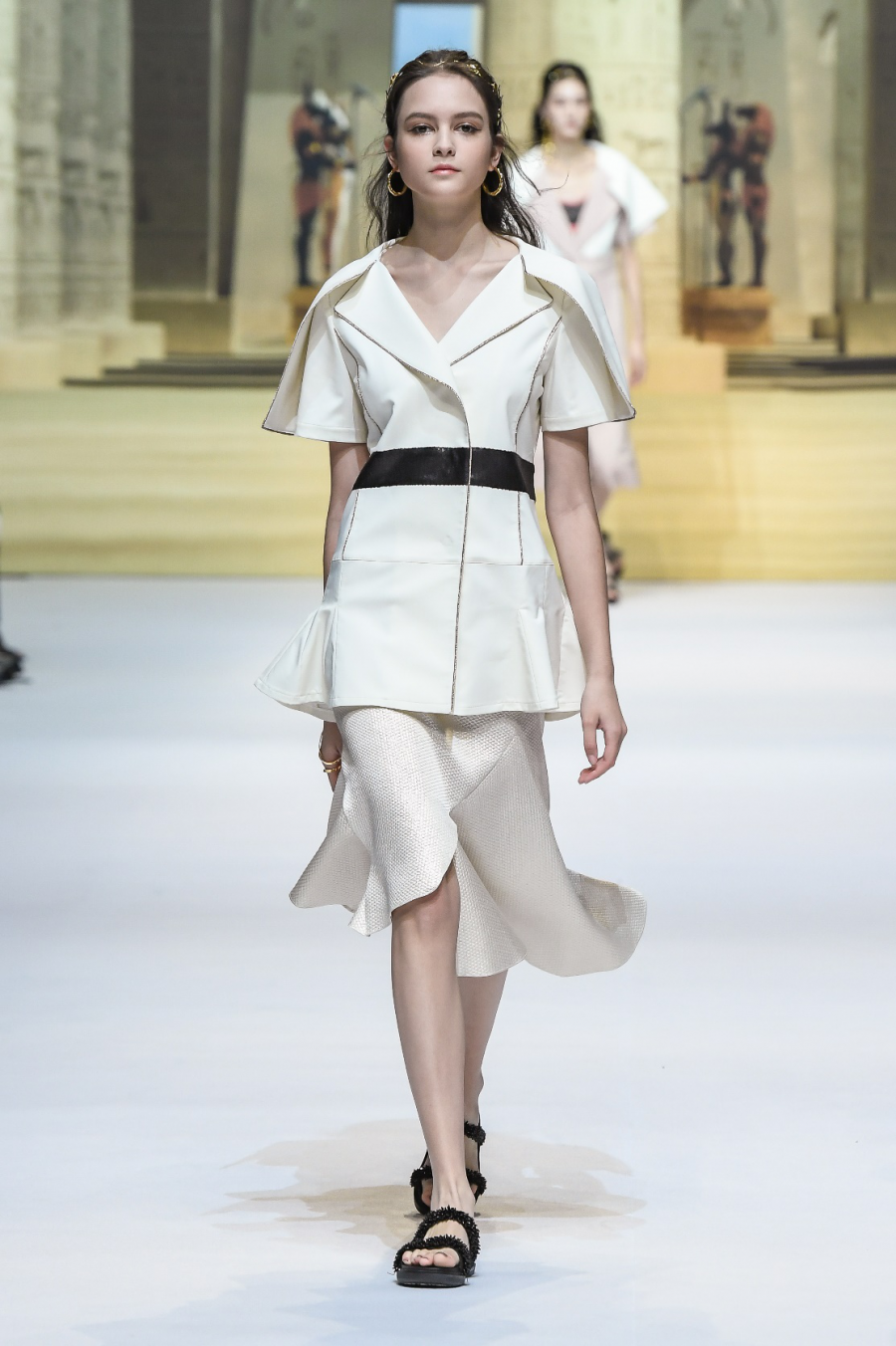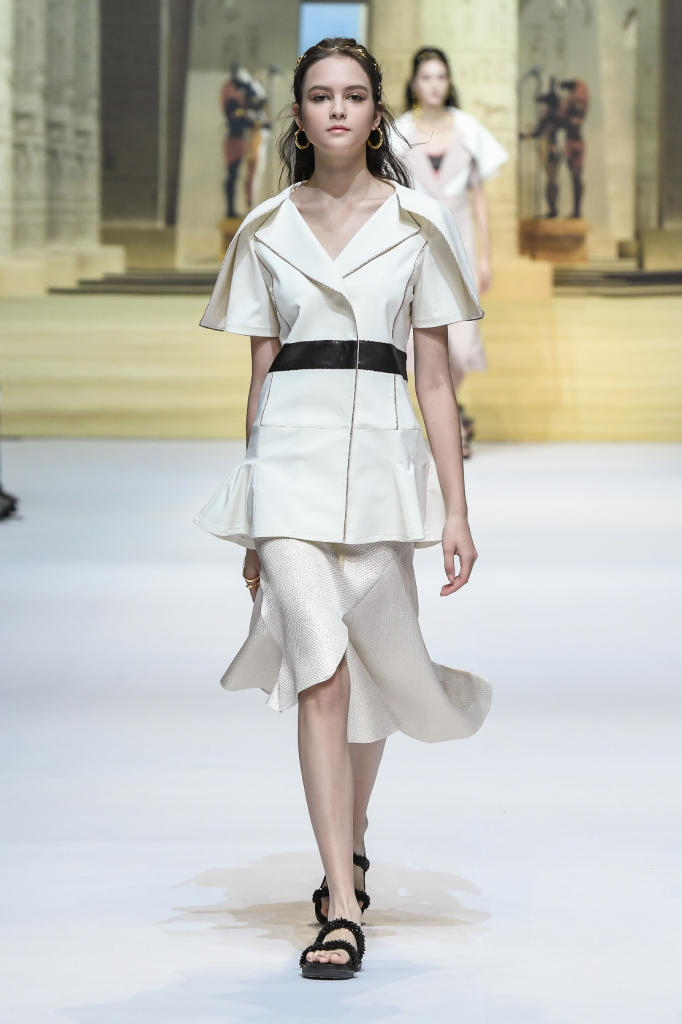 Which designer do you respect the most?
Gabrielle Chanel. She had a definite philosophy and life embedded in her brand – had the courage to lead, rather than following the trend. I respect the fact that she has the power to draw in people and her confidence to claim that she herself is fashion – "I don't do fashion, I AM fashion."
Who would you want to collaborate with?
We'd like to collaborate with brands or styles that are different to our brand's image and what we've never experienced before. We want to recreate a new image with the house we collaborate with.
Do you have a model that you want to work with?  
We want to work with Korean actress Kim Min-hee, rather than with a fashion model. We consider her as our muse; her dreamy eyes and gestures to match. She fits in so well with the image of Cahier. Unfortunately, she's currently not working.
When do you feel the most rewarded?
After launching my brand, by chance, I saw someone wearing Cahier… I think that was a very emotional moment for me. I feel the most rewarded each time our clients say that our outfits are lovely.
What kind of environment do you tend to work it?
We normally work during dawn when we have to prepare for a collection. I think the calm time at dawn gives out a lot of inspirations.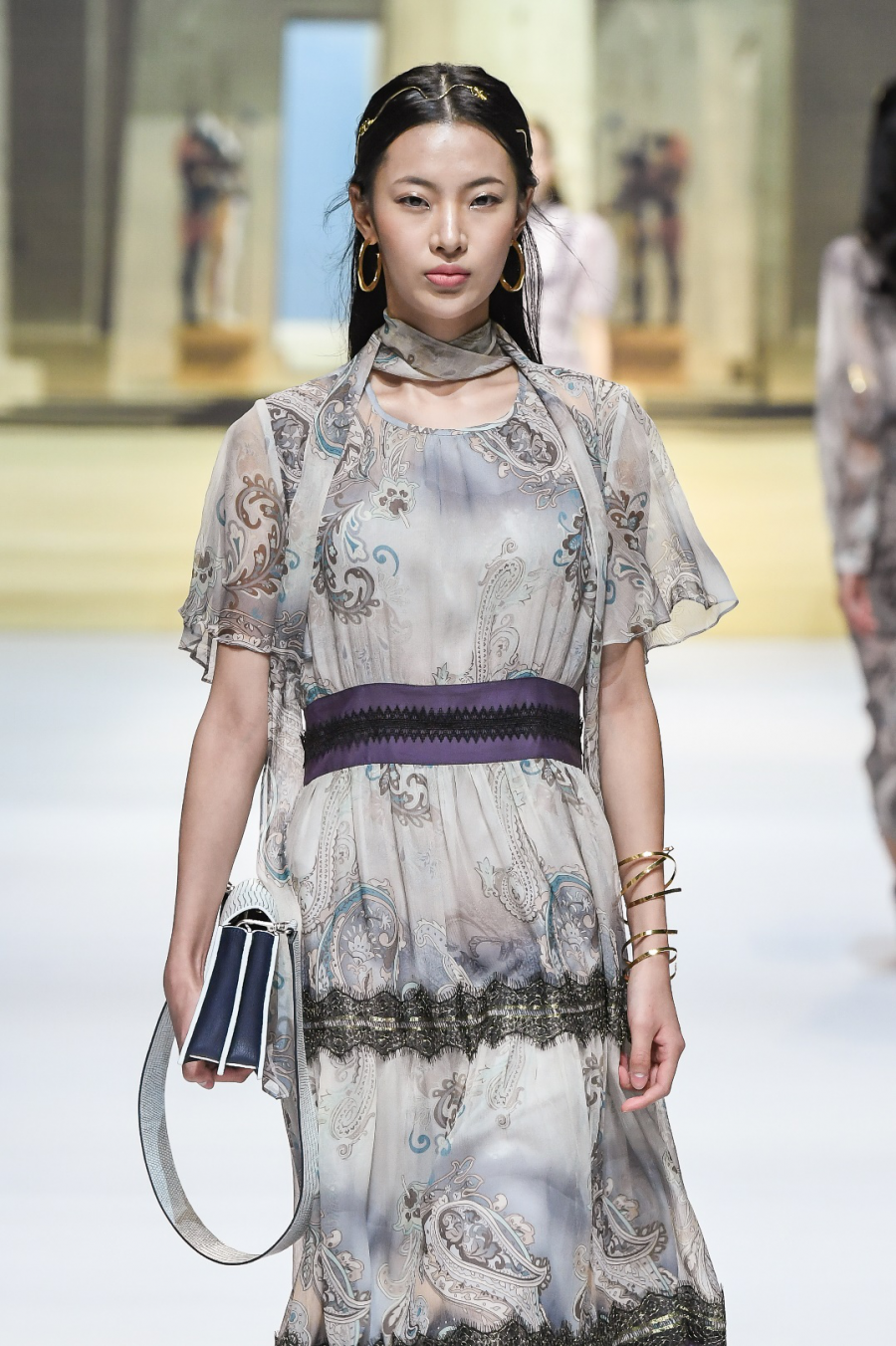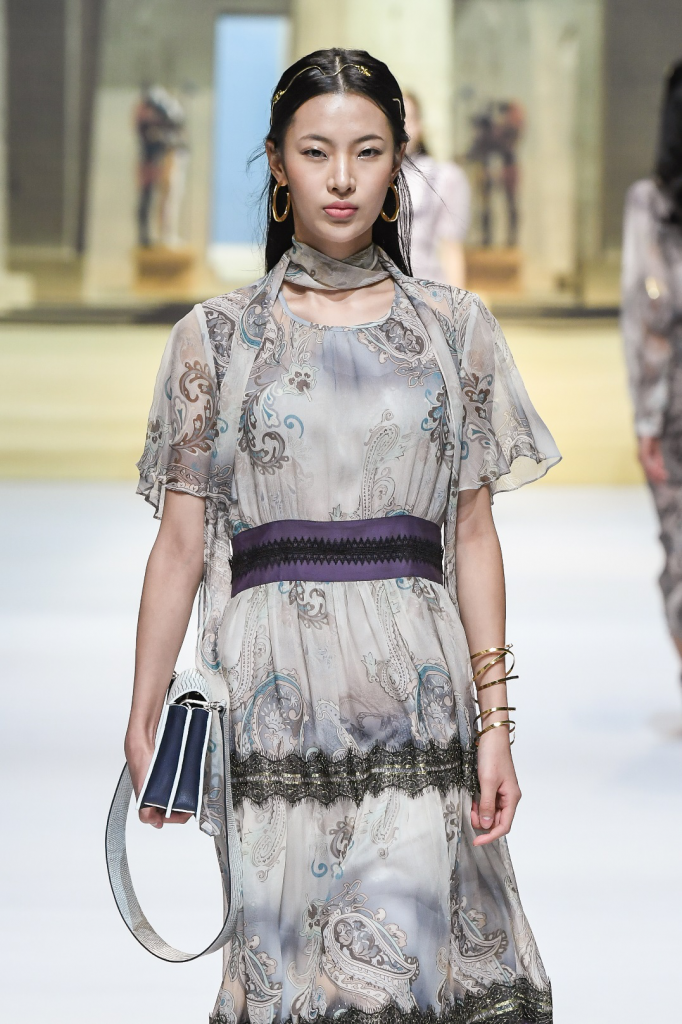 Could you lend a word of advice to aspiring designers?  
It's been already 5 years since the launch of Cahier. There are many brands that were launched around the same time as us that no longer exist currently. I think a lot of passion and courage are needed to run a fashion brand business. And a vast amount of endurance and mind control to overcome when you're met with difficulties. Anyone can start a brand, but it's important to have the strength to retain the brand's unique style until the very end.
I currently teach classes at university, so I get to meet people who are planning to become fashion designers. But many of them tend to think that being a designer is a glamorous and graceful career. They think that way from just seeing things from the surface. However, fashion designers do more labor than an average laborer and have to spend endless time working each season.
I want to advise that you need conviction to give up on everything else to pursue this career, and only when you are fully convinced about yourself and gained trust, should you start working towards your goal.
What do you think you will be doing in 10 years-time? Please tell us your dreams and aspirations for the future.
A role of a designer is not to be swayed by or follow the consumers, but to offer a new kind of style to the people. With the latest trend in mind, I want to provide diverse moods of clothing and feminine luxury that only Cahier can express. Fast fashion is currently taking over the fashion world, but Cahier strives to become a brand that will gain more of its worth as time goes by, and something that people would want to leave behind for the next generation.
—J. Chung.
Related Articles