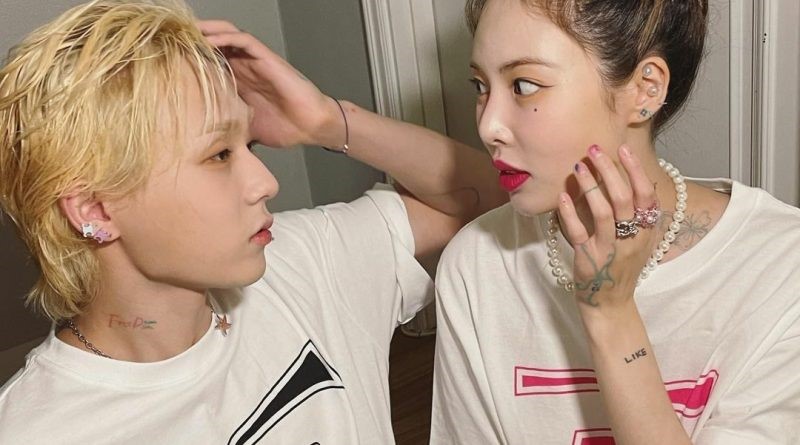 K-Pop power couple HyunA and Dawn have decided to leave P NATION following their contract expirations. They are the second and third artists to leave PSY's label following Jessi's departure July 6, 2022.
P NATION shared the departure news via a statement:
We would like to express our deep gratitude to everyone who has given HyunA and Dawn their love and interest

We are informing you that our exclusive contracts with HyunA and Dawn have recently expired.

HyunA, Dawn, and HyunA&Dawn embroidered the colors of P NATION brilliantly with bold music that only they can digest, as well as unique visuals and performances. And their passion as artists and their care and devotion toward the staff has made them role models to everyone.

All members of P NATION will cherish the pleasant memories of working with HyunA and Dawn for a long time, and we will continue to support their activities in the future.

Thank you to the many fans who care for HyunA and Dawn, and we ask for your continued warm encouragement and support.
After P NATION confirmed the pair's departure, HyunA and Dawn shared messages on Instagram.
View this post on Instagram
HyunA simply said "thank you" in a post shared featuring P NATION's statement, while Dawn said "Moving forward as well, let's freely and awesomely make music, perform, and love. I love you." In his Instagram story, Dawn added, "Thank you. I'll show you an even better side of me in the future."
During their time at P NATION, HyunA released two mini-albums: I'm Not Cool and Nabillera. Dawn released several singles including "Stupid Cool." As a unit, the couple released the mini album 1+1=1.
HyunA and Dawn were previously signed to Cube Entertainment, but both departed the label in 2018 after revealing they were in a relationship. The pair signed with P NATION in 2019.
Following the departures of HyunA, Dawn, and Jessi, P NATION still manages Heize, Penomeco, Swings, Crush, and the new male idol group TNX.
Best of luck to HyunA and Dawn on their new journey!
Photo cr. (1)
—-Olivia Murray
#HyunaandDawn #Dawn #PNation #HyunaandDawnleavePNation #PSYPNation #contractends #kpop #kpoppowercouple #kpopidol #kcrush #officialkcrush #kcrushnews #Hyuna
Related Articles