Visiting Vietnam you would have so many choices for places to see and different foods to eat. If you want to experience the "hustle and bustle" Vietnam, I would recommend you to visit big cities like Hanoi or Ho Chi Minh City but if you want to relax and want to explore more about the history of Vietnam, the Middle of Vietnam is your choice, especially Hoi An ancient town, Quang Nam province.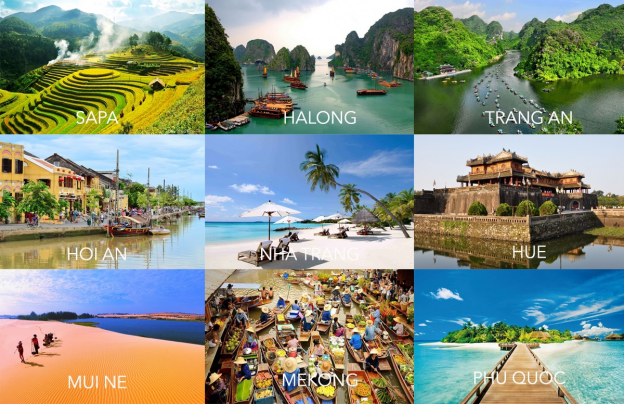 What is it about this town that makes it so special?
Hoi An Ancient town is located in Viet Nam's central Quang Nam Province, on the north bank of the Thu Bon River. The inscribed property comprises of 30 hectares and has a buffer zone of 280 hectares. It is an exceptionally well-preserved example of a small-scale trading port of activity between the 15th and 19th centuries, both with the countries of Southeast Asia and with the rest of the world. Its decline in the later 19th century ensured that it has retained its traditional urban tissue to a remarkable degree.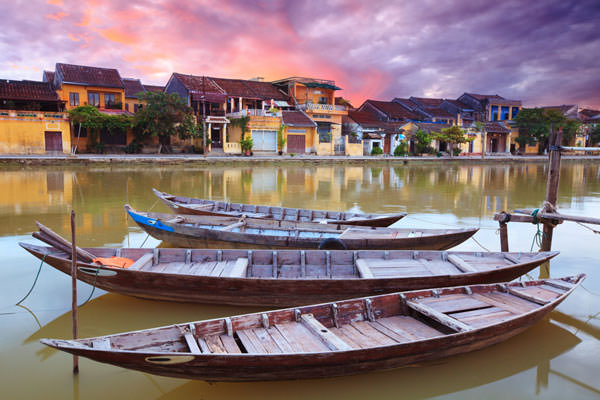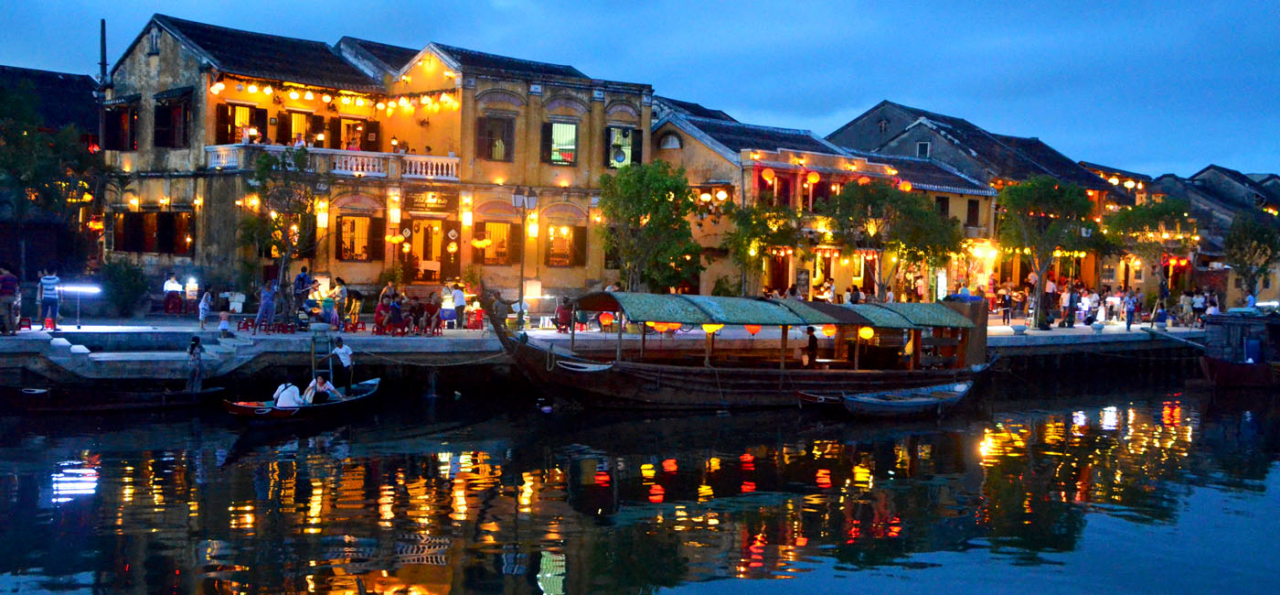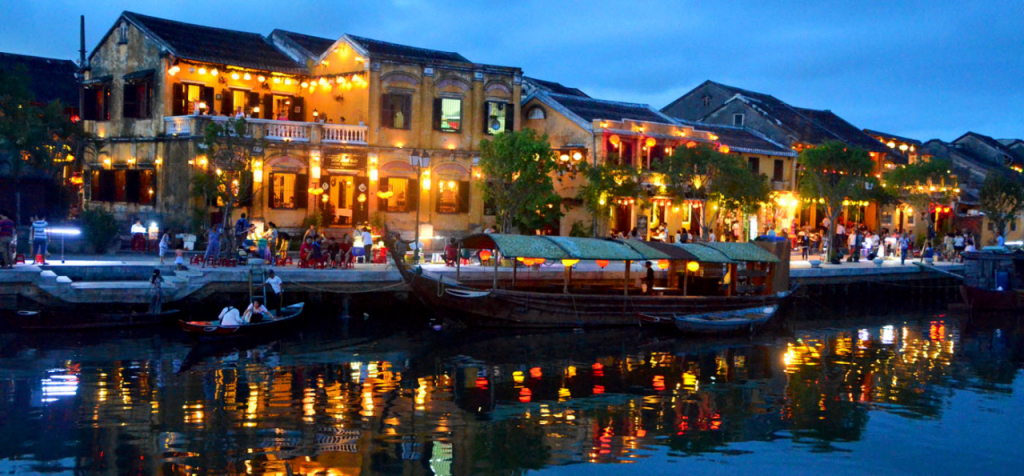 The surviving wooden structures and street plan are original and intact and present a traditional townscape of the 17th and 18th centuries, the survival of which is unique in the region. The town continues to be occupied and functions as a trading port and center of commerce. The living heritage reflecting the diverse communities of the indigenous inhabitants of the town, as well as the foreigners, has also been preserved and continues to be passed on. Hoi An Ancient Town remains an exceptionally well-preserved example of a Far Eastern port.
What is the best thing to do in Hoi An?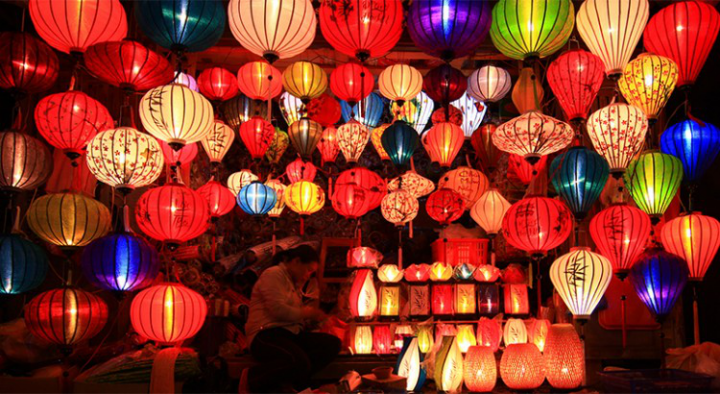 The answer is to attend the Hoi An Lantern Festival.
The Hoi An Lantern Festival is a monthly event that celebrates the full moon. The full moon is one of the most sacred times in the Buddhist calendar. It is said that Buddha was not only born on a full moon but attained enlightenment on a full moon. And so for centuries Buddhists have viewed the moon as an auspicious time of transformation.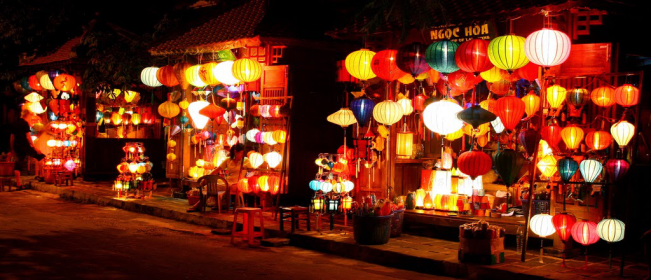 Even today people all over Asia view the full moon as a time to meditate, observe rituals, reflect on life and worship their ancestors. This is done in many ways from offerings made at family shrines to the burning of incense and the lighting of candles. In recent years these traditions have morphed into the popular Hoi An Lantern Festival.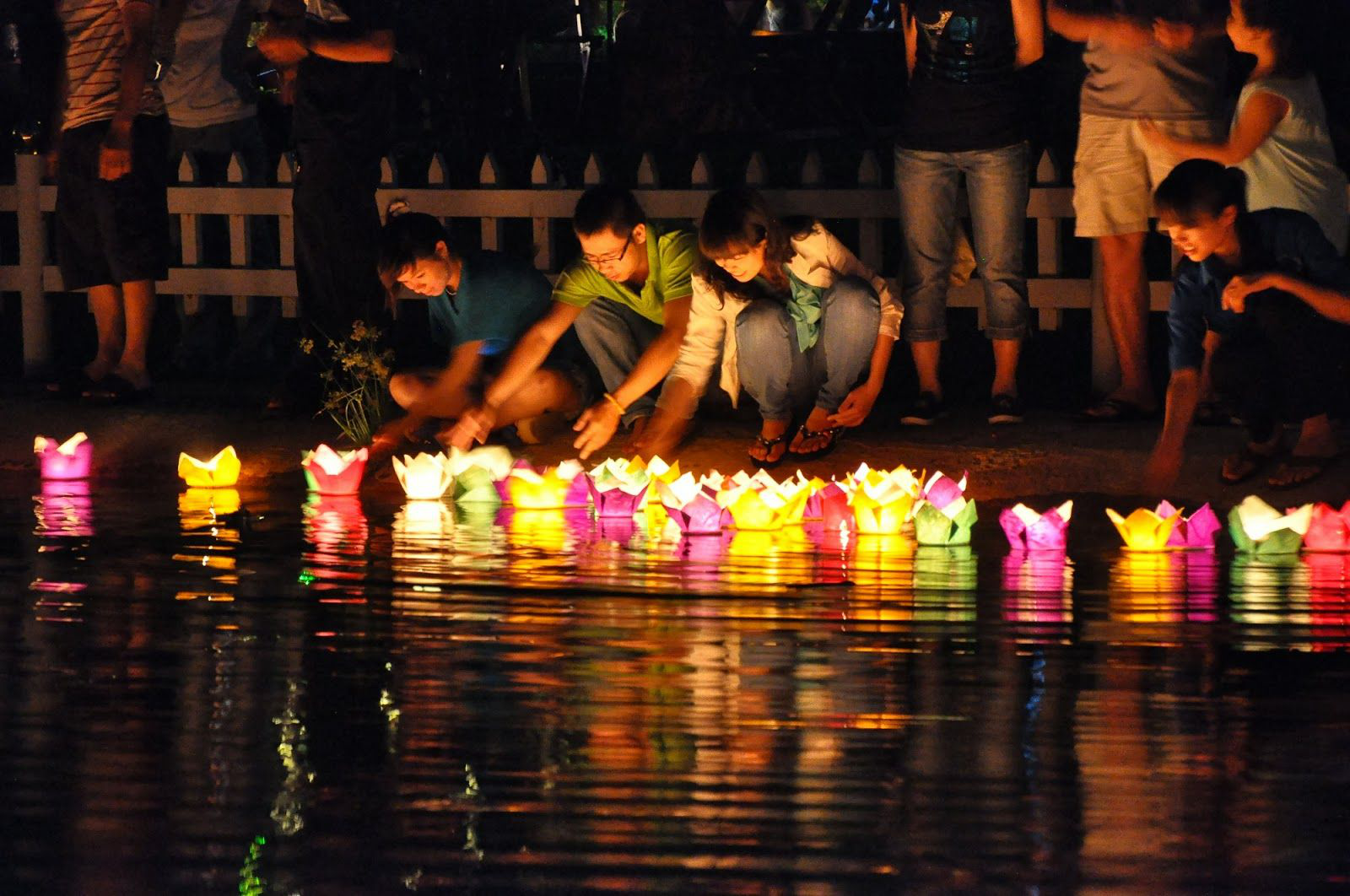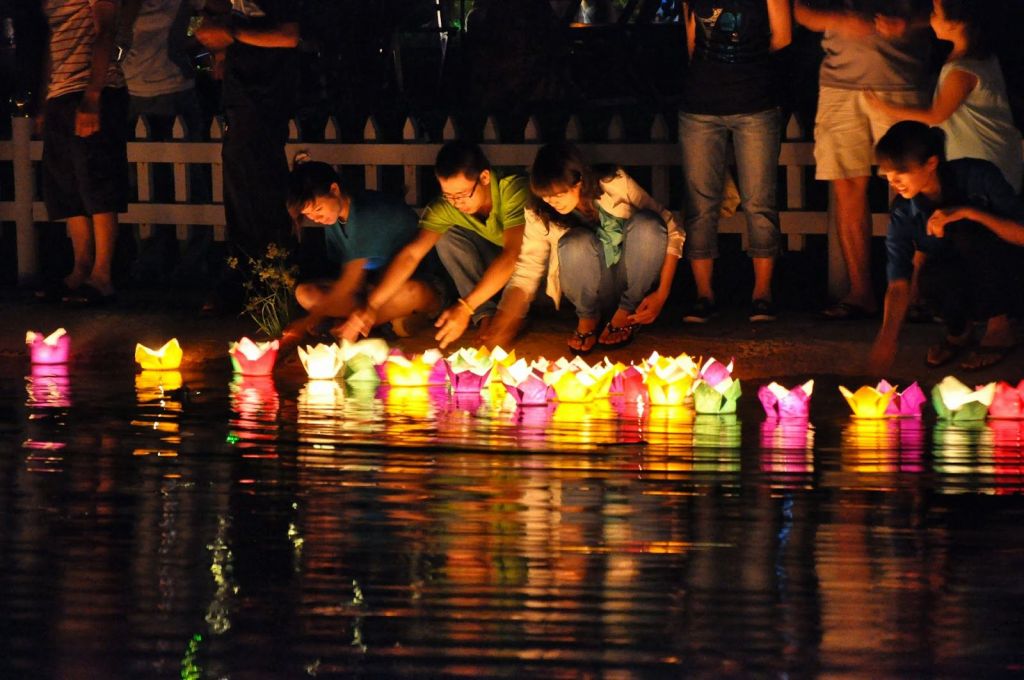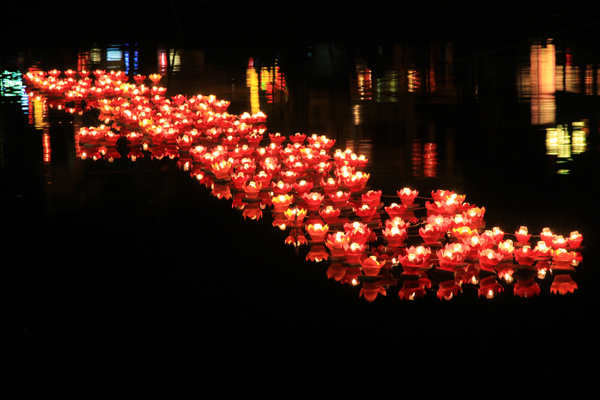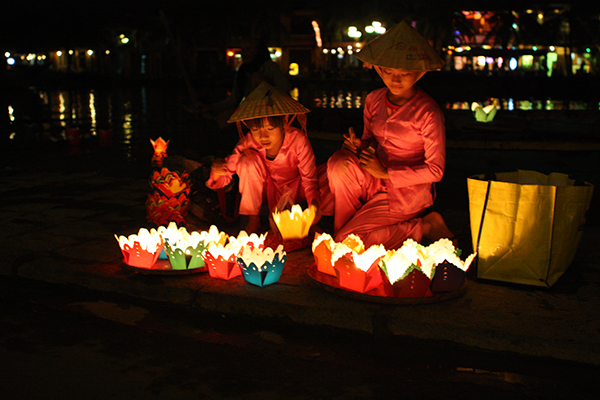 Releasing lanterns on the river is said to bring good fortune and love. It is a tradition in there to release lanterns to hope for happiness and health.
You can buy lanterns along the river from the local sellers for about 50 cents – $1 where there are also pop up street food stores, souvenir stalls and ancient game stalls. The night market is busy and full of smiley and friendly face.
Some couples also choose the day of this colorful festival to take their wedding photo album too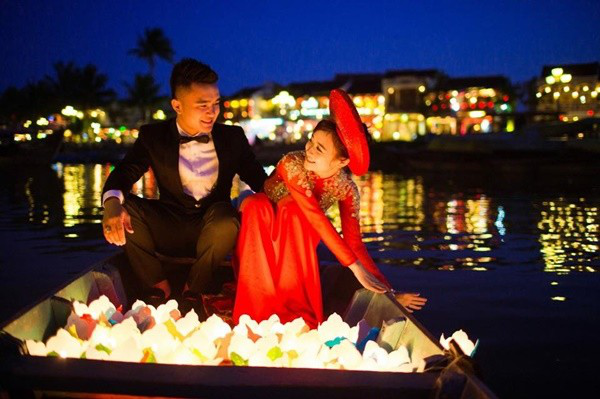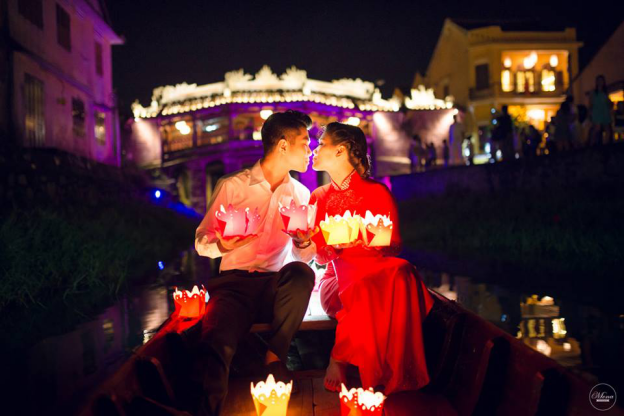 The Hoi An Lantern Festival is a stunning experience and you will surely have a great time with the colorful, lantern filled evening in Hoi An.
If you are visiting Hoi An in 2018 and wish to join this beautiful and colorful festival, here are the schedules for this year:
2018 Hoi An Lantern Festival dates:
30 Jan, 1st March, 30th March, 29th April, 28th May, 27th June, 26th July, 24th August, 23rd September, 22nd October, 21st November, 20th December.
Useful tips:
To make the most of your Hoi An Lantern Festival experience, follow these tips:
– Use a wrist strap on your camera and attach your phone to a lanyard – you do not want your expensive items accidentally knocked out of your hand.
– Visit in February for the Hoi An Lantern Festival at its most brilliant – the first full moon of the lunar new year is the biggest celebration of them all.
– Expect crowds and arrive early to get a good spot. It's a popular event with locals and tourists so Hoi An's river banks fill up with people to look forward to a good view of the candle-lit water.
– If you want to escape the crowds, take a sampan ride on the river – you can watch the festivities away from the masses and more easily place your lantern on the water's surface (expect to pay around USD $ 5)
– Buy handmade lanterns locally for a cost of around 50 cents – the vendor will usually lend you a long pole to lower the lantern onto the water
– Wear sturdy shoes – there's a good chance you'll have your feet trodden on as you navigate the busy streets.
That's all you need to know and you are now ready to roll!
—-Lucy Le
Related Articles