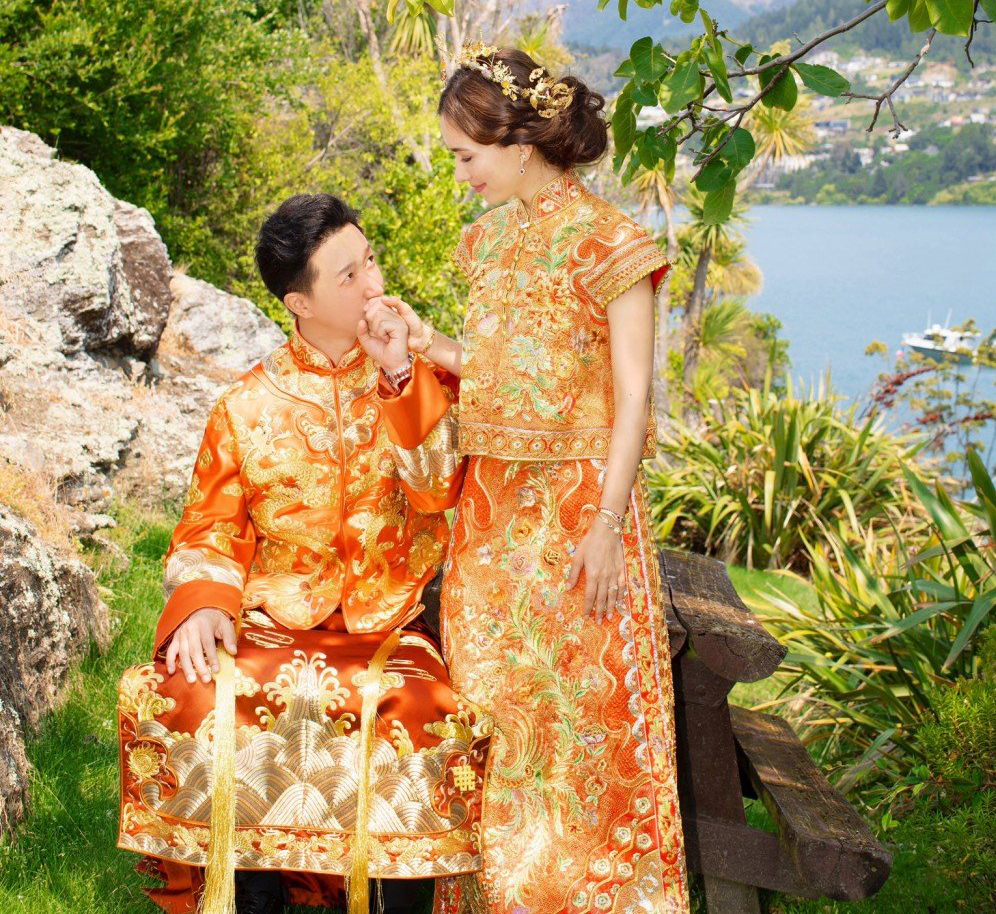 Congratulations are in order to start off the New Year!
On December 31, 2019, former Super Junior member, Hangeng (2005-2009), married Hong Kong-American actress Celina Jade in New Zealand.
The pair met back in 2017 at the Golden Rooster and the Hundred Flowers Awards. The couple dated privately before making their relationship public in February 2018. They announced their relationship in similar "hello, my girlfriend," "hello, my boyfriend" posts on Weibo. Similarly, they announced their marriage via "hello, my partner in life" messages on the same social media platform.
Wedding invitations for the nuptials circulated online in November, but representatives for the pair played coy when asked to confirm or deny the marriage news.
Hangeng is currently active in China as a singer and actor. Celina Jade (Celina Horan) is active in both the United States and China as an actress, singer, and model. In the US, she's known best for her role as Shado in the CW television series Arrow.
Congratulations to the newlyweds! Finally, some good news to usher in the New Year!
—-Olivia Murray
Related Articles