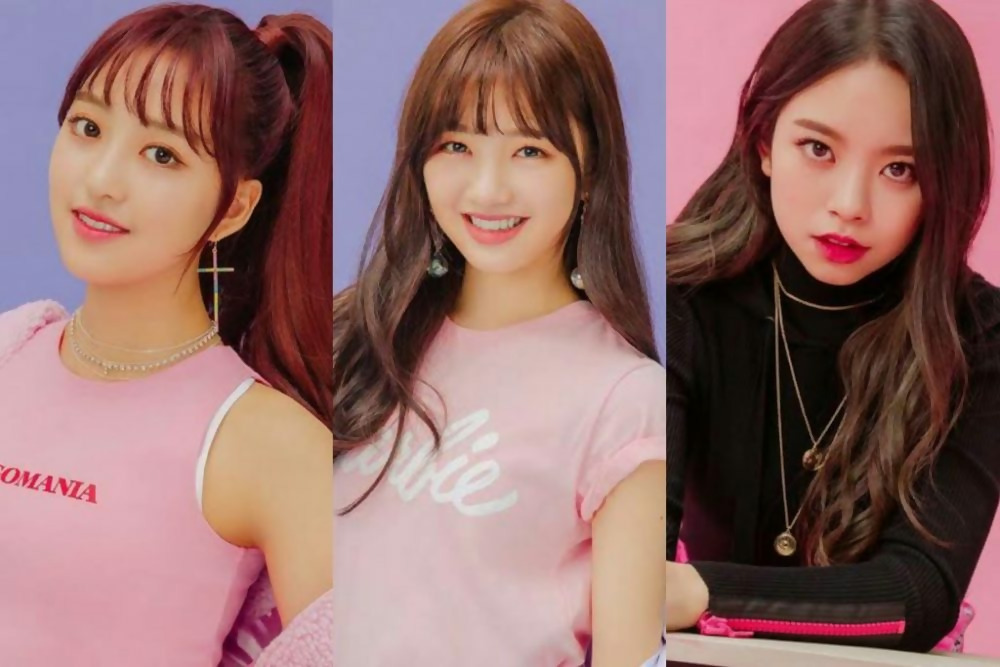 On December 13, 2019, FNC Entertainment announced that rookie girl group Cherry Bullet will now promote as a seven-member group as Kokoro, LinLin, and Mirae have departed the group and company. FNC Entertainment released a statement with the news.
Hello, this is FNC Entertainment.

Our artists Cherry Bullet will henceforth be continuing on as a seven-member group. After speaking with Mirae, Kokoro, and LinLin, we have come to the decision to end their activities as Cherry Bullet and terminate their exclusive contracts.

It is with a heavy heart that we bring this sudden news to all fans who have cared for Cherry Bullet. The three members came to this decision after speaking with us.

We will do our best to ensure that Cherry Bullet can return with good music in the near future after reorganizing as a seven-member group. We ask for your warm encouragement and support of Cherry Bullet, Mirae, Kokoro, and LinLin.

Thank you.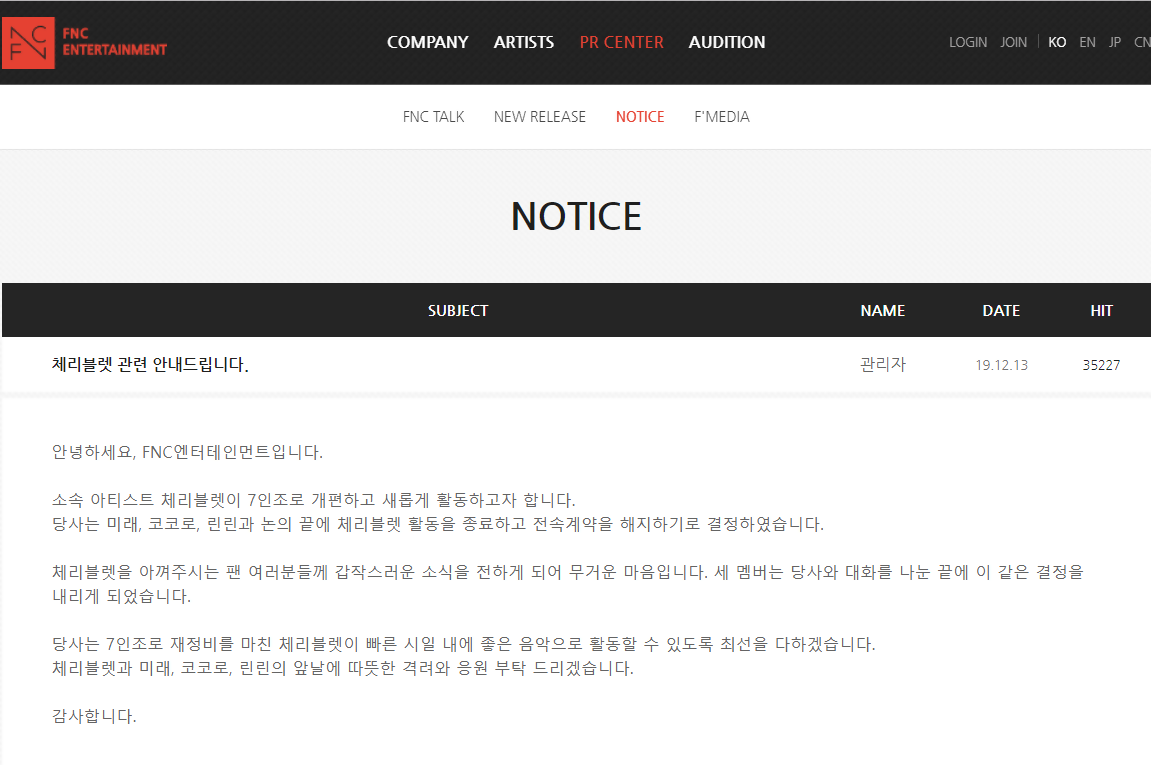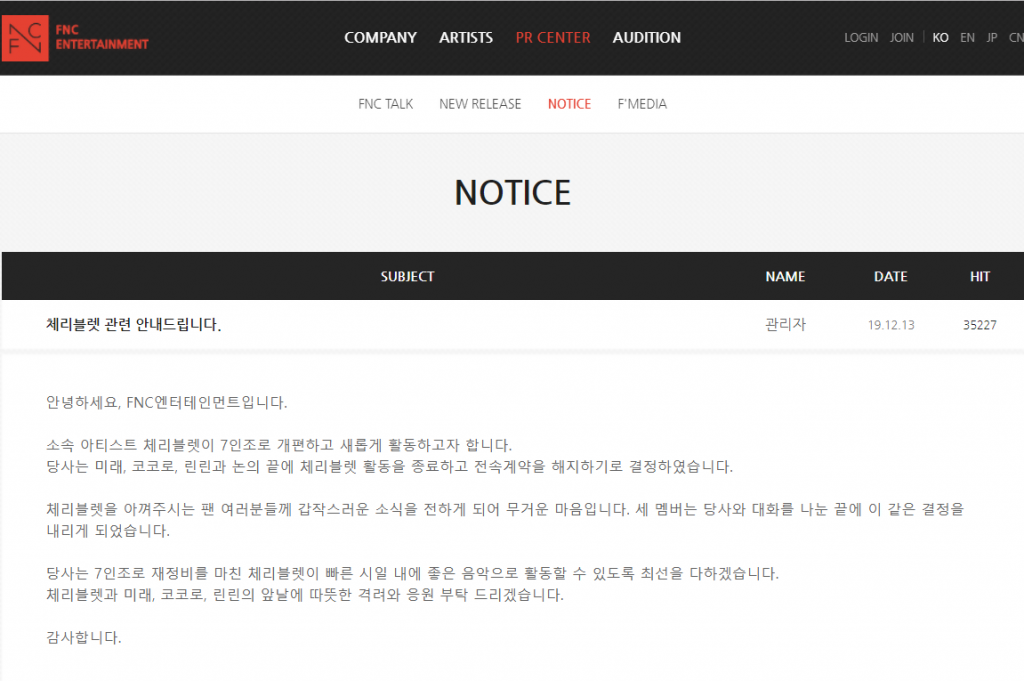 For fans of the group, while the announcement is sad, many felt it wasn't a shock as Kokoro, LinLin, and Mirae have disappeared from promotions one-by-one since August 2019.
Starting in August, Cherry Bullet promoted as an eight-member group when they attended the Chuseok special Idol Star Athletics Championship. Kokoro and LinLin were not in attendance, nor have they been part of any of Cherry Bullet's schedules since that time. The only acknowledgement FNC Entertainment provided was that their absence was "education-related."
Fans started to notice that perhaps the two members were already dropped from the Cherry Bullet lineup when FNC Entertainment didn't acknowledge Kokoro's birthday in November. Fans attempted to find out answers from FNC for why they did not acknowledge her birthday, but the company remained mum.
Then, in late November, LinLin opened a personal Instagram account under her real name. In her profile, she does not mention Cherry Bullet or her stage name.
Also in November, Mirae was noticeably absent from group activities without an explanation from FNC Entertainment.
All three of the now-former members had their contracts terminated with FNC Entertainment. Whatever the reasons for their departure, hopefully their futures are bright!
—-Olivia Murray
Related Articles