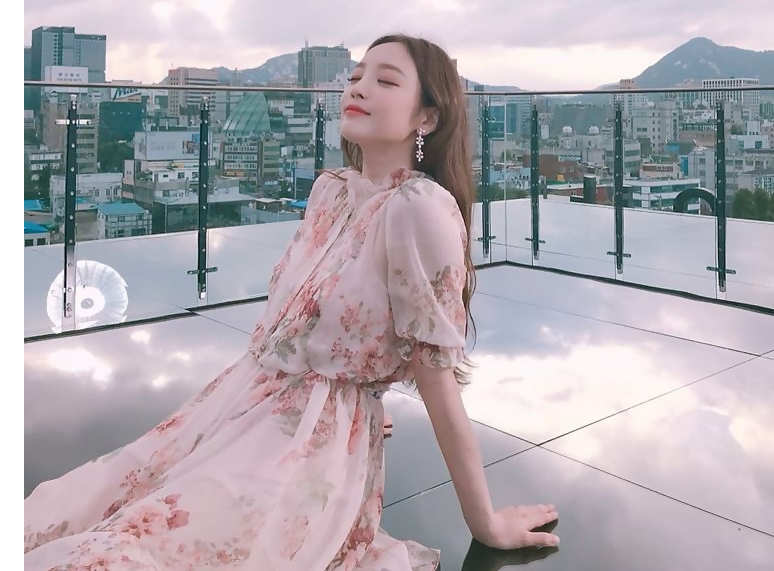 Following the shocking news that singer and actress Goo Hara, 28, passed away November 24, 2019, her Japanese agency*, Production Ogi, and her family have opted to hold a private funeral and memorial service. Both parties have also decided that a fans and media memorial will be set up in Hara's honor.
"Fans and members of the press will be able to pay their respects to [Hara] in Hall 1 at St. Mary's Funeral Hall in the Gangnam District starting from 3 p.m. today to midnight on November 27," Production Ogi stated.
The company added, "In accordance with the wishes of the family, who hoped to hold a quiet funeral, we have arranged for a separate location [for fans] to pay their respects. We are overwhelmed with sorrow at having to relay the news of [Hara's] passing to so many people."
The company stated that the family will hold a private memorial for Hara at Yonsei Severance Hospital Funeral Hall beginning at 8am today (November 25, 2019).
"To allow the deceased to make a peaceful departure, we urge you to refrain from visiting the Yonsei Severance Hospital Funeral Hall, where the family will be holding their private funeral," Production Ogi said. "Once again, we express our deepest feelings of grief."
Meanwhile, police continue to investigate Hara's cause of death. During their investigation, Gangnam Police revealed they may have found a possible message from Hara, but they did not elaborate on what the message says or what it pertains to or even if it's related to Hara's passing.
Police also haven't decided if an autopsy will be performed.
Production Ogi has asked the media and fans to not speculate on the star's cause of death.
If you or someone you love is struggling with depression, there is help.
United States
American Foundation for Suicide Prevention: Call 1-800-273-TALK (8255)
Crisis Text Line: A 24/7 nationwide text-messaging hotline. Text 741741 to talk to a trained counselor.
National Suicide Prevention Lifeline: Call 1-800-273-8255- Available 24 hours every day.
The Trevor Project: Call 1-866-488-7386. Crisis and suicide prevention services available to the LGBTQ+ community.
Trans Lifeline: Call (877) 565-8860.  Crisis and suicide prevention services for trans and non-binary individuals.
Veterans Crisis Line: Call 1-800-273-8255 and press 1 for help. Text 838255 for text-based services. This service aids veterans.
Canada
Kids Help Phone: Call 1-800-668-6868. A 24-hour service for youths 20 and under.
The Canadian Association for Suicide Prevention:  Assistance is available in French and English. However, they are not a crisis center, but they do have links to crisis centers in each Canadian province.
Trans Lifeline: Call (877) 330-6366
Youthspace: This service helps people aged 30 and under. Text them at 778-783-0177. The service is available from 6pm to midnight PST.
For a complete list of suicide and crisis lifelines available in many countries, please visit Wikipedia's list of resources.
*Goo Hara was not signed to a Korean agency at the time of her passing. Production Ogi is the agency behind her Japanese promotions and has been handling the press in both Korea and Japan at this time.
—-Olivia Murray
Related Articles