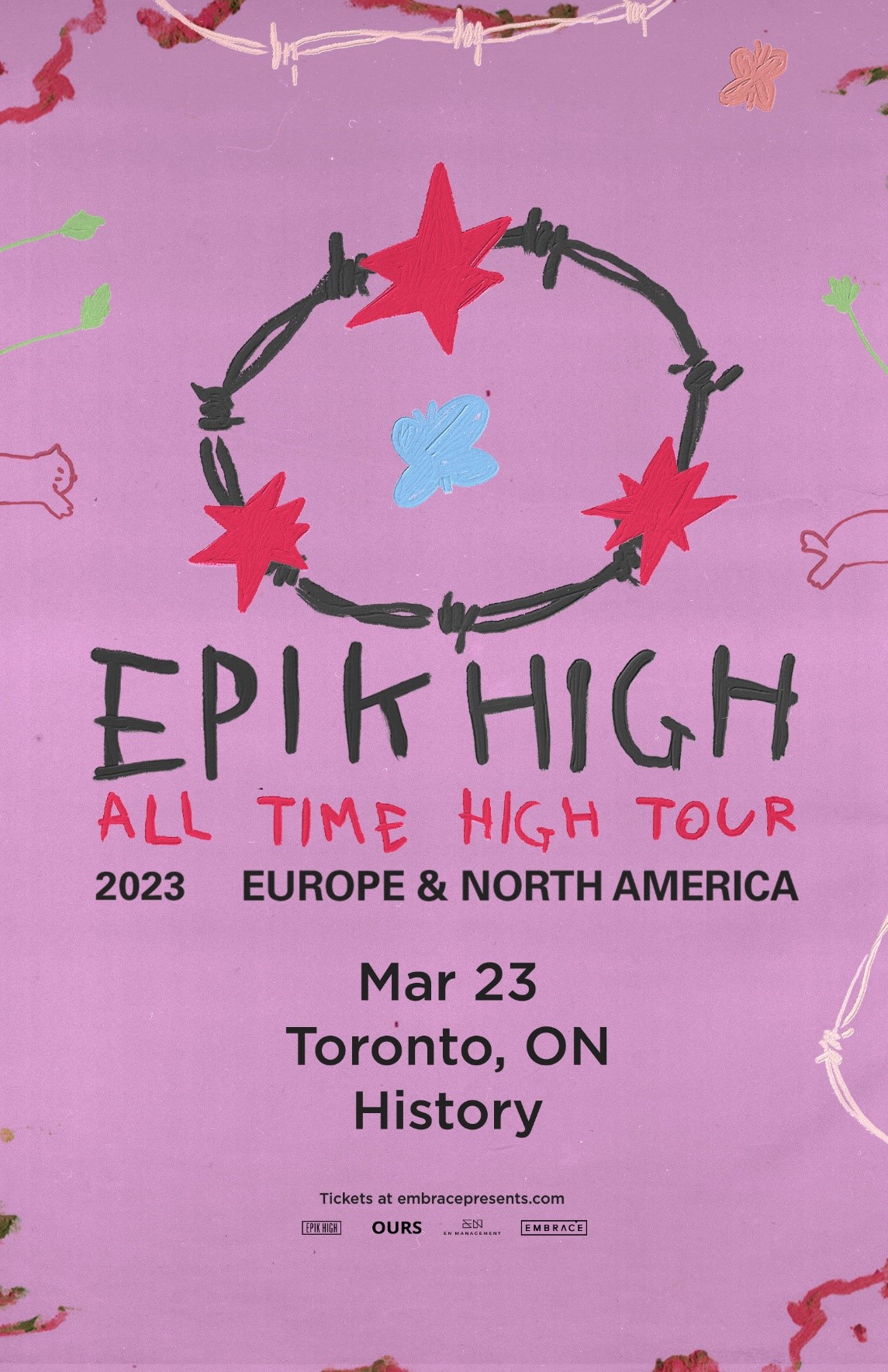 Your favorite Korean-Canadian rapper Tablo is coming back to Toronto on March 23rd along with Tukutz and Mithra to take you to the moon!
*********************
Embrace Presents
EPIK HIGH: All Time High Tour
March 23, 2023 @ History
Doors: 7pm | all ages event
***********
CLICK THE POP! GOES THE WORLD TICKET OFFER AND USE THIS CODE TO UNLOCK THE DISCOUNT: RAINSONG
(GA-FLOOR – 4 TICKET LIMIT)  https://www.ticketmaster.ca/event/10005D7D23074616 
THE DISCOUNT IS GOOD ONLY ON THE NEXT 100 TICKETS AND THEY WILL SELL FAST.
YOU KNOW WHAT TO DO. CLICK HERE TO PURCHASE: 

Check out DJ Yuka K's latest release recorded a few nights ago in Chicago featuring Got The Beat, BTS, Stray Kids, Itzy, NCT, Monsta X, Red Velvet and lots more! 
LISTEN HERE: DJ YUKA K – LIVE IN CHICAGO JAN 28 2023 –  https://www.mixcloud.com/KpopClubNight/dj-yuka-k-live-in-chicago-jan-28-2023/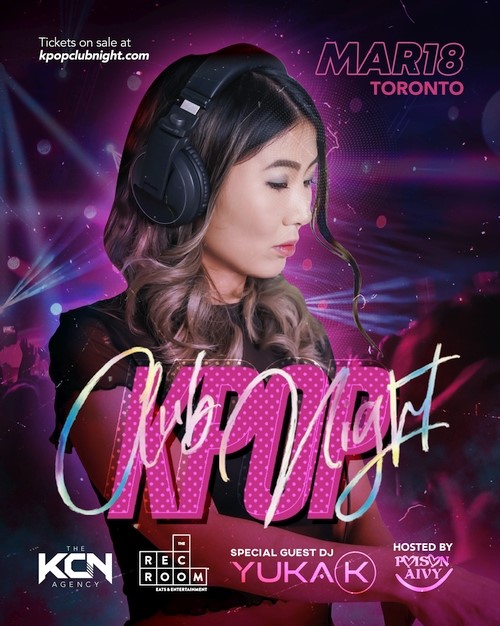 KPOP CLUB NIGHT  
UPCOMING EVENTS WITH DJ YUKA K: (and sometimes Host MC triple-threat Poison Aivy)
PHILADALPHIA 02/02/ Concourse
STATE COLLEGE PA 02/04 Stage West
COLUMBUS OH 02/10 Skullys
MISSISSAUGA 02/11 The Rec Room
WINNIPEG 02/17 The Rec Room 
VANCOUVER 02/18 The Rec Room
NASHVILLE 02/24 Hard Rock Cafe  
ORLANDO 02/25 Level 13
LOS ANGELES 03/10 Catch One
CHARLOTTE NC 03/11 TBA
SALT LAKE CITY 03/17 TBA
TORONTO 03/18 The Rec Room
CALGARY 03/24 The Rec Room
EDMONTON 03/25 The Rec Room 
SEATTLE 03/31 The Hard Rock Cafe
MONTREAL 04/07 Ausgang Plaza * DATE CHANGE FROM 03/04
HALIFAX 04/06 Marquee 
LONDON ON 04/08 The Rec Room  
LAS VEGAS 04/17 Hard Rock  
OTTAWA 4/27 Hyde & Seek 
WASHINGTON 4/29 Union Stage  
HONOLULU 5/19 Hawaiian Brians
DETROIT 6/24 El Club
Most tickets on sale now (or soon) from http://kpopclubnight.com 
Stay warm everyone and see you on the dance-floor!
#Tablo #EpikHigh #CanadianTour #DiscountGeneralAdmissionTickets #kcrushnews #EpikHighTour #kpopclubnight #AllTimeHighTourEpikHigh #PopGoesTheWorldCanada #TheRecRoomCanada #kcrushamerica #hiphop #Tukutz #Mithra #koreantoprappers #partywithEpikHigh #officialkcrush
Related Articles