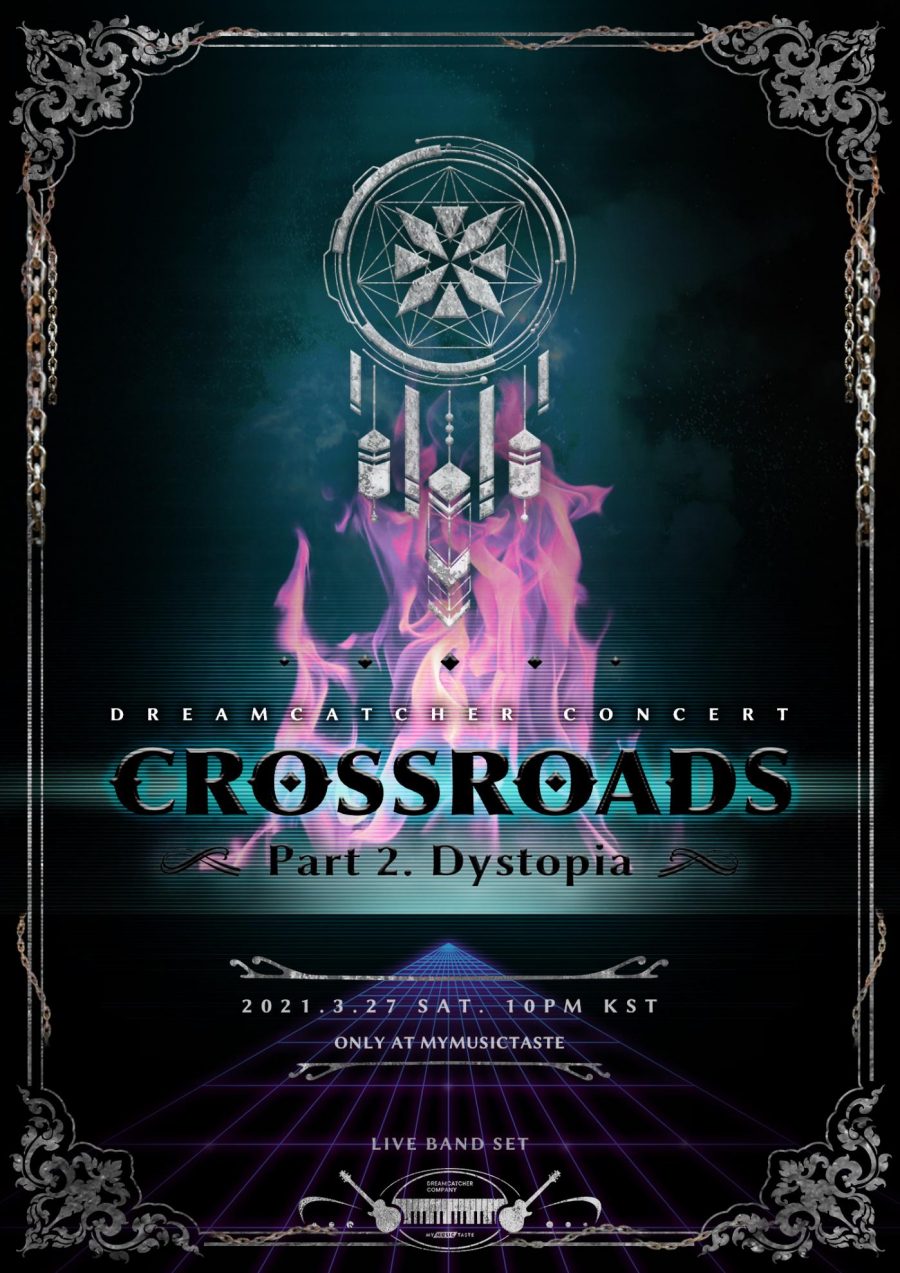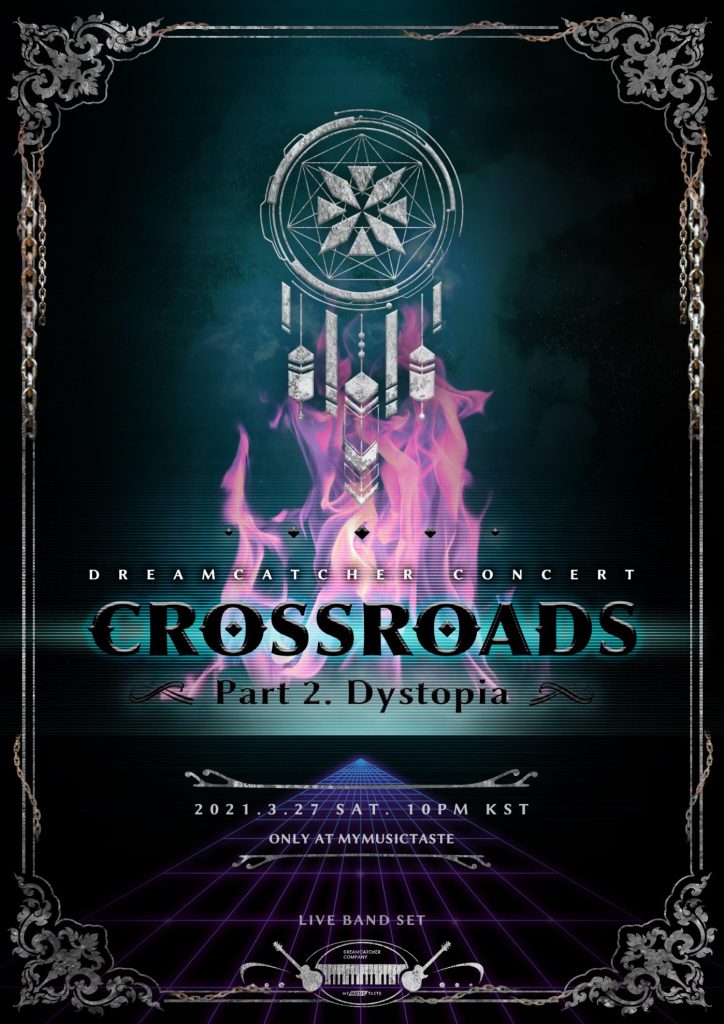 Dreamcatcher Stands At The "CROSSROADS" To Their Third Online Concert
Popular South Korean girl group, Dreamcatcher prepares dual concepts with a live band for their third online concert [DREAMCATCHER CONCERT CROSSROADS], a two-night event happening on March 26 and March 27 at 10pm KST.
Dreamcatcher has garnered significant attention, even claiming the title of K-pop's first female act to hit #1 on Billboard's Next Big Sound Chart. It's not their first run on the Billboard Charts though, as the musical septet have ranked on the Billboard World Albums Chart and Billboard World Digital Song Sales Chart multiple times since their re-debut as Dreamcatcher in 2017 with hits like "데자부 (Deju Vu)" from their special mini-album Raid of Dream.
Sonically, they differ from most other K-Pop groups, choosing to take on a more pop rock and metal sound that has gained them popularity globally. Their Dystopia trilogy of music releases dropped hits like "Scream" and "BOCA", that pushed the message of reflecting on the modern day "witch hunt" in today's technologically advanced society that is ripe with hate comments and 'cancel' culture. Their latest song, "Odd Eye" comes off the last installment of the trilogy, the sixth mini album Dystopia : Road to Utopia. Their music video for the title track currently has 32 million views, cementing their position in the K-Pop wave as an influential artist.
With their most recent online showcase and previous successful online concerts that brought in over 13,000 viewers per show, Dreamcatcher is ready to meet their fans, InSomnia [official fan club name] again for their third online concert.
Dreamcatcher's third online concert will be split into two nights. The first night of the show, March 26, is 'Part 1. Utopia' – showcasing their angelic voices in an acoustic setting. The following night, March 27, is 'Part 2. Dystopia' – is the flip side of their story that highlights a rock-n-roll theme. Each night of the concert will show a different side of Dreamcatcher in their journey to close the Dystopia trilogy together with their fans. The title of the concert, [CROSSROADS], emphasizes the final place the group stands at in the end of the storyline of their Dystopia trilogy as they searched for their Utopia in a neverending Dystopia.
For this concert, Dreamcatcher continues their collaboration with MyMusicTaste, a technology forward platform that breaks the barriers set by the pandemic and brings fans and artists together to create a new way of connection. DREAMCATCHER's seven members: JI U, SU A, SIYEON, YOOHYEON, DAMI, HANDONG, and GAHYEON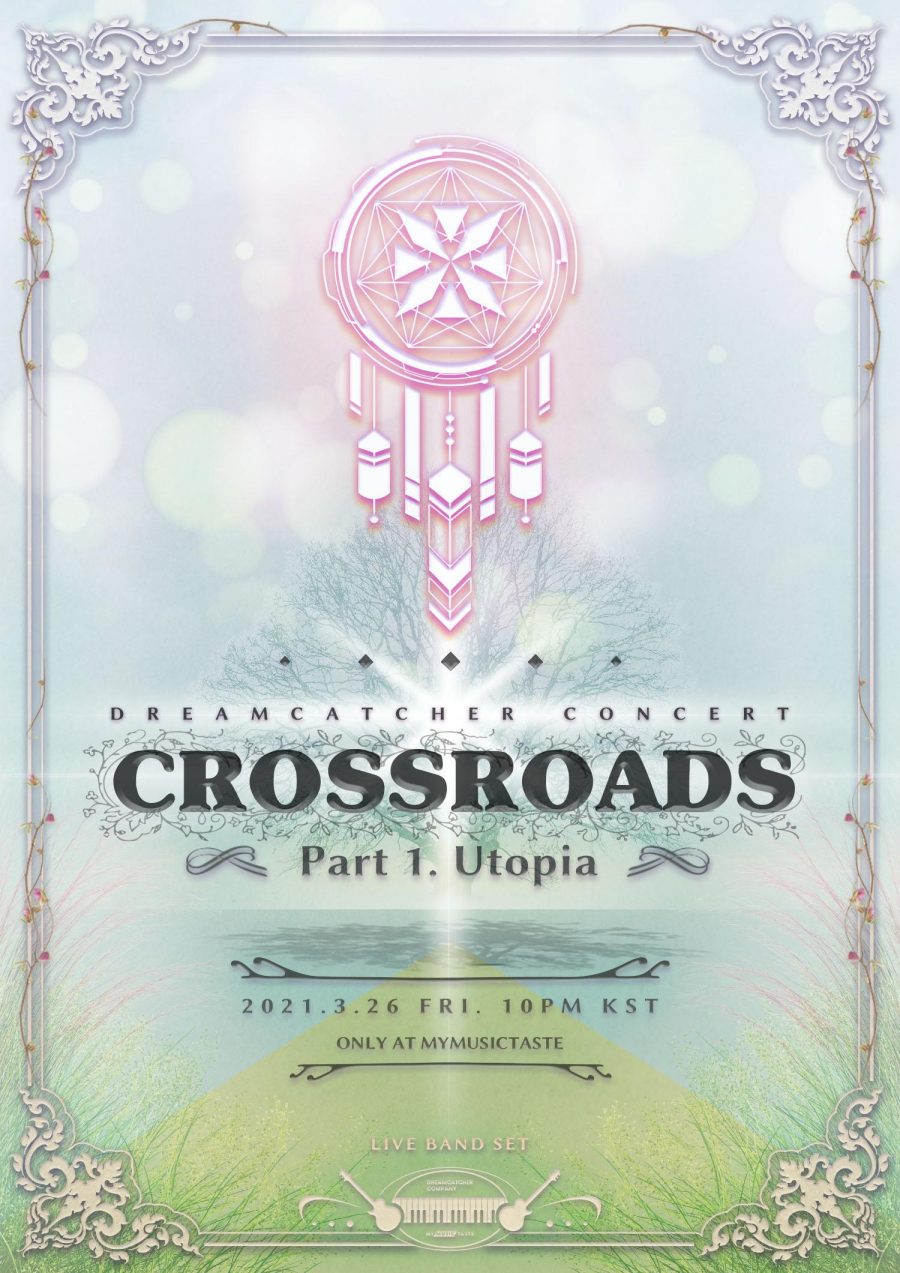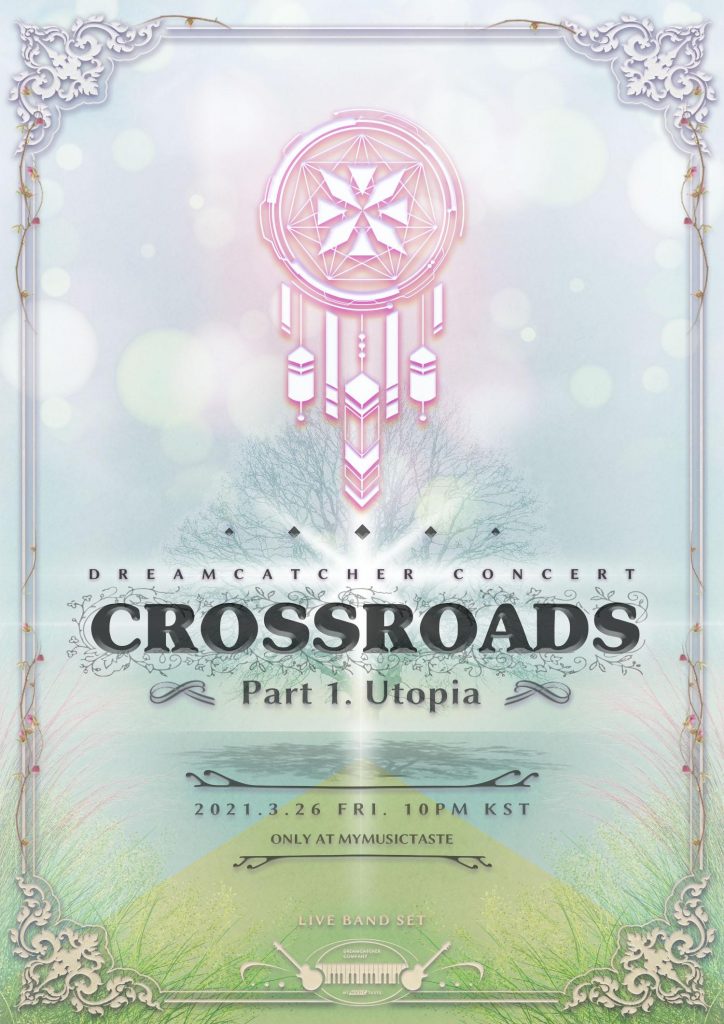 Further information regarding ticketing and the show itself can be found through https://mmt.fans/MjNU and https://mmt.fans/Mj7A or through MyMusicTaste's other social media channels.
드림캐쳐 Dreamcatcher [DREAMCATCHER CONCERT CROSSROADS: Part 1. Utopia] March 26, 2021, 10:00PM KST – MyMusicTaste
드림캐쳐 Dreamcatcher [DREAMCATCHER CONCERT CROSSROADS: Part 2. Dystopia] March 27, 2021, 10:00PM KST – MyMusicTaste
About MyMusicTaste: MyMusicTaste is a fan initiated live event making service that brings fans, artists and promoters from all over the world together in one place to create a valuable and meaningful concert experience for everyone involved. MyMusicTaste puts the power in the fans' hands, allowing fans to request their favorite artist's concert in their city. With the mission to connect and amplify the voices of fans all over the world, MyMusicTaste successfully promoted concerts of artists such as EXO, GOT7, MONSTA X, The xx, Machine Gun Kelly, and more in over 57 different cities. With the simple idea–empowering fans to bring their favorite artist's concert in the city of their choice based on fan demand–MyMusicTaste is challenging the $27 billion concert market through cutting-edge technology and sophisticated, user-friendly service. Currently, www.mymusictaste.com supports more than 30 countries and offers 15 different languages.
About DREAMCATCHER COMPANY: Established in 2008, DREAMCATCHER COMPANY is a South Korean record label and entertainment agency founded by the prominent production duo E-tribe. Since the debut of its first artist Nassun, the company has grown in size over the years, producing artists and idol groups under its own name. V.O.S, Dalshabet, and DREAMCATCHER are the major artists that are currently associated with the label. Recently, the company also launched subsidiary labels HF Music Company, Dreamcatcher Company, and D1CE Entertainment and is garnering much attention and recognition from the public as the rising creator of future K-pop artists.
Related Articles