Becoming the "Bests"
Dalian Wanda Group (Wanda), built in 1988, is now one of the biggest companies in China. This 29-year old group ranked No.385 on Fortune Global 500 and No.42 on Chinese Companies 500 in 2016 with a total asset of $116.8 billion. In 2016, Wanda had a yearly turnover of $37.4 billion. Its four core industries: Commercial Property, Cultural Industry, Internet Technology and Financial Industry, contributed each 56%, 25%, 1.6% and 8.4% to the group's yearly income.

When Wanda was first built, it gained its first success being one of Dalian's biggest real estate dealers in the early 1990s. Although it was easy to operate, real estate was not able to generate a continuous cash flow to the company. After a three-day milestone meeting in May, 2000, Wanda changed its strategy and launched the first commercial property project. Their commercial property foundations went through several stages until an industrial chain was completed in 2005. Up to today, Wanda has 190 plazas and 50 more in the pipeline to open in 2017. Every Wanda plaza presents an independent business district, with hotels, shopping streets, apartments, restaurants and entertainment all in one.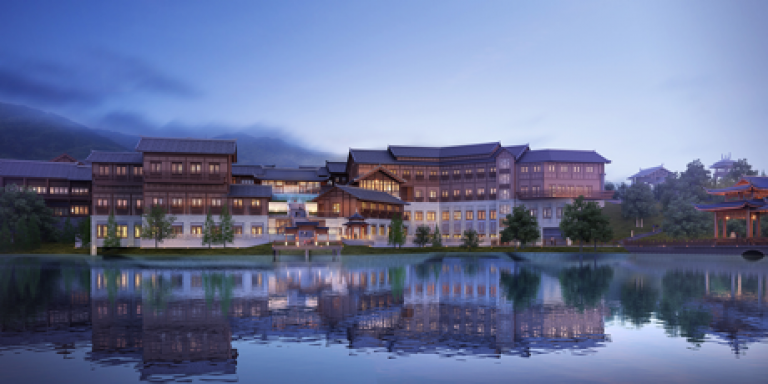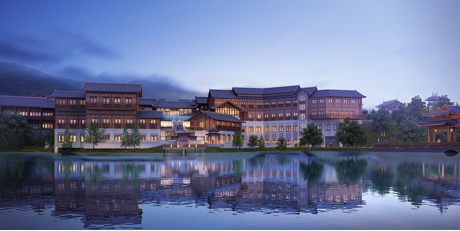 Wanda Jin Danzhai will open on July 2nd, 2017
In 2012, Wanda launched China's first luxury hotel management company. Five years later, Wanda is the owner of 4 hotel brands, 102 luxury hotels and is extending its wing to the United States, the United Kingdom, France, Australia and Turkey.
Worldwide Entertainment – the world's largest movie operator
Wanda has never stopped its way of creation and exploration. Since 2009, while building hotels all over China, Wanda invested tens of billion dollars into cinemas, theme parks and sports. They have five ultra-large theme park projects, including one of the world's largest ski resort in Changbaishan. Wanda Sports has also become one of the world's largest sports companies, holding events in over 20 countries every year. There are 25 Wanda Sports offices located in 13 countries around the world.

What is most impressive about Wanda is the success made with the Cinema business. The merger of the second largest cinema chain in the United States in 2012, AMC, became a milestone in Wanda's history. Wanda bought Legendary Pictures, Carmike, Odeon & UCI, Nordic, and HOYTS n the last two years. Wanda Film, collecting 12% of the global box office, became the world's largest movie operator. It is now affecting the whole movie making industry, looking to make Qingdao the second Hollywood shooting site.

Chairman Wang Jianlin – the world's wealthiest Chinese man
Talking about Wanda, no one would forget about Wang Jianlin (Wang). He became the Chairman of Wanda at the age of 35 in 1989. And since then, every step Wanda took, was his decision. He was honored "Lifetime Achievement Award" by Forbes in 2016,"Most Influential 50 in the World" by Bloomberg in 2015, alongside with many other titles. He ranked first in the most updated "Forbes Chinese Rich List", becoming the wealthiest Chinese man in the world.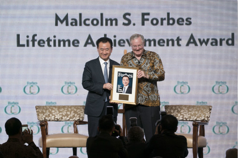 Wang is a man of strong belief. Because of his soldier past, his working style is very clear and straight, without much hesitation. His daily life is very simple, get up before 6:00, a little work out, then go to office. All his spending for the last five months were only three sets of suit. Money was far out of his concerns. What drives him every day is his pursuit in making Wanda a centennial company. He hasn't found the perfect person to inherit and sustain the glory of the business. His only son, Wang Sicong, who was sent abroad to study since young, has a totally different personality. He is extremely active online and very often followed by gossip news. He showed no interest in his father's business.
Charitable Donation – China's biggest charity award winner
Wanda has always been a top supporter for charities and entrepreneurs. Over 29 years, Wanda has donated a total of $800 million, making it the biggest private donator in China. In 2008, Wanda was the first donator to Sichuan deadly earthquake (up to 8 on the Richter magnitude scale), giving $51 million in total. Wang Jianlin, famous for his generosity for charities, donated $147 million each to Nanjing Jinling Temple in 2010, and China Charity Federation for relics preservation in 2013, with his personal assets.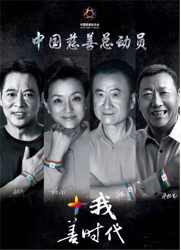 The support to society and the help to people in need, has been written into Wanda's culture for a long time. Its ten-year project, from 2013 to 2022, gives 100 students 50 shops and $7.4 million every year for entrepreneurship. It is now already, the biggest job maker in China, creating 146,000 jobs per year. Wanda requires its employees to volunteer and visit the poor at least once a year. There are volunteer organizations in every subsidiary companies. As Wang said it himself, "Charity makes me complete" and "Everyone is a Philanthropist". Charity has already become a label, representing Wanda and its helmsman, Wang Jianlin.
Looking Forward

With its blueprint in Commercial Property and Cultural Industry, Wanda is obviously a leading giant in China. The goal for the next five years is not a high speed expansion, but a continuous growth and internal transition. Service (light assets) industry will be expected to reach 65% of the total income, and income from oversea countries should exceed 30%. The key words for Wanda's near future will be: Cultural Industry, International Influence and New Areas.
As for its Cultural Industry, Wanda's goal in 2013 was to reach 20% of global box office in 2020. Wanda met some obstacles failing to buy 49% share of one of the top six Hollywood companies, Paramount Pictures. But buying one of the top six, is still Wang's strong wish. Wanda will keep on heavy investment into Tourism and Sports, to become the No.1 tourism company against Disneyland and to help China win host right for 2022 Winter Olympics.
To expand Wanda's international business, the first strategy is to buy companies, such as all the cinema chains. Investment would go second. Wanda has invested $15 billion in over 10 countries. In 2025, there will be at least 10 luxury hotels and 5 Wanda City to open in India, Paris, Australia and many other countries. Wanda is devoting to bring the Chinese brand to the world.
In 2014, Wanda, Baidu and Tencent have invested together for a joint e-commerce company. With the investment in Kuai Qian and cooperation with Ping'an, Wanda is heading towards new areas of Internet Finance and O2O transition. Although these new areas haven't brought Wanda much profit yet, these are the fastest growing industries in China. Wang has been an adventurous person, and Wanda gained its success through all the adventures. No matter what will happen in the future, Wanda will definitely make a huge wave to the world.
—-Lizzy Ren
Related Articles