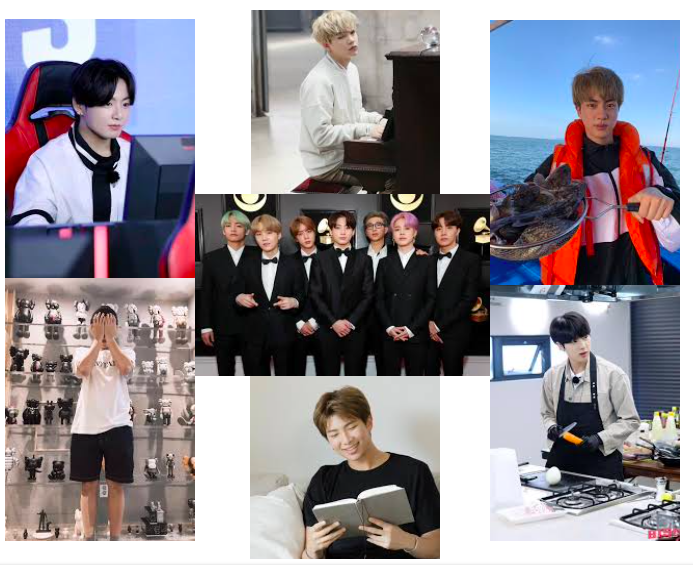 BTS members are widely known for their influential and hypnotizing lyrical pieces. However, these 7 beings have a life beyond music and its accompanying spotlight. It is through these outside-music ventures that the band members freely express their true self, vent out their emotions, showcase their authenticity and creativeness, relieve stress, and recharge to thrive in their demanding entertainment careers among others. Here are some of the interests by BTS members' outside music.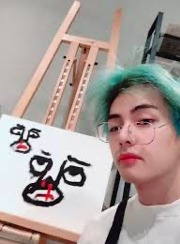 1. V
Regarded as the most artistic BTS member, V expresses himself through various art mediums which he shares with his ever growing fan base. Other than music, V's major interest is studying, which takes up most of his time through daily doses. The Global Cyber University graduate recently joined Hanyang Cyber University in July 2020 and has been taking extensive online English lessons. Playing violin was revealed as V's additional interest in mid-2019 attested to by a video of him playing the "Twinkle Twinkle Little Star" tune in December 2019. Painting also takes up substantial time in V's life confirmed by his numerous posted paintings; most of which pay tribute to works of upcoming artists V encounters during his art gallery tours. Drawing is another V's interest with the resulting creative pieces filling his social media platforms. A notable drawing was TATA'a heart-shape sketch; from a collaboration with LINE FRIENDS, that was embodied on BTS band's merchandise for sale to stans. V is also known as the band's photography geek whose exquisite shots end up as notable BTS 's twitter posts and cover art; including for Jimin's "Promise" solo track. V also enjoys the satisfaction of his creativeness, an authenticity through his songwriting interest; a journey he embarked with seriousness in mid-2020.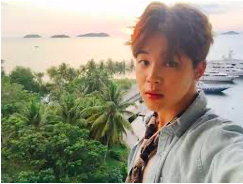 2. Jimin
Jimin has a diversified range of interest outside music. Travelling is one endeavor that Jimin never gets tire of despite the band's busy schedule. The idol mostly travels during the BTS band's extended vacations and sometimes during their short breaks in case he gets the chance. Songwriting in another interest that Jimin enjoys as it helps relieve stress while expressing his real self to the world. Dancing has been Jimin's major interest given that he lived the art since his studies at Busan High School of Arts. The contemporary dancer always works on bettering this skill whenever possible exemplified by his popping lessons in 2019 alongside Wonnaone's Sungwoon and CIX's Jinyoung. Jimin also revels in working out through simple mood-lifting exercises with his exercising videos cramming the bands official YouTube channel. When Jimin's energy burns out from his energy-demanding interests, he turns to lazing around the house and watching TV shows; including The Game Caterers, and movies while recharging. The playful BTS member is serious when it comes to matters regarding his entertainment career, which is revealed through his interest for studying. The Global Cyber University graduate; with a broadcasting & entertainment major, recently enrolled for advertising & marketing MBA studies at Hanyang Cyber University in mid-2020.
3. Suga
Fishing is one of Suga's major interests, which is indeed quite different and way outside the music field. The idol flaunts his fishing hobby severally in the band's Bon Voyage reality series. Studying is another venture that Suga has maintained his interest on. Just like his fellow Jimin, Suga graduated with a broadcasting & entertainment degree from Global Cyber University before enrolling at Hanyang Cyber University in 2019 for an advertising & media MBA. His studying has recently focused heavily on learning English owing to his increasing interest in the U.S's music industry. Suga's interest for songwriting is unquenchable regardless of the idol enjoying over 100 credits for this venture. Writing songs helps Suga kill boredom and take his mind off life issues. Despite being a guru with the piano, Suga has taken up playing the guitar; a venture he claims helps in songwriting. He showed his new skill on VLIVE playing various song tunes including BTS's "Dynamite." Suga also prides himself in his technical side of music through co-producing various tracks including Suran's "Wine" track; which merited the idol the 2017 Hot Trend award.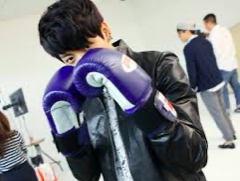 4. Jungook
Drawing is one of the interests that takes up most of Jungook's free time. His drawing abilities were revealed in 2016; when he recreated Suga's painting, and is getting better as seen from his progressive posts. Video filming and editing is one of Jungook's unique interest, which he shares with the world through the band's Golden Closet Films' YouTube video series. Jungook also takes pleasure in working out through diverse exercise routines that do not necessitate the use of equipment. In addition to exercising, Jungook finds gratification in boxing, exemplified by a video post of him and his trainer practicing some boxing techniques back in 2019. In his free time, Jungook buries himself into gaming. He continues to excel in this venture, especially in his favorite Overwatch game.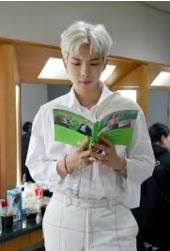 5. RM
RM delights in soaking himself into what nature has to offer through his walks. The nature walks have a therapeutic effect that also revives one's creativity. The broadcasting & entertainment graduate from Global Cyber University and current advertising & media MBA student at Hanyang Cyber University is also known for his interest in reading books, which he then recommends to the fans. He credits his readings for most of the songs he contributes in composing. Songwriting is another venture that fascinates RM and has made him Korea's second most credited artist; after having contributed in writing over 170 songs. RM enjoys cycling whenever he finds time, including during his Vienna trip when the band was on summer holiday. His fascination for the interest is attested to by his 2021 "Bicycle" track in which he explains his love for the hobby. As an art fanatic, RM finds and quenches his thirst through frequent visits to museums such as New York's Metropolitan Museum of Art.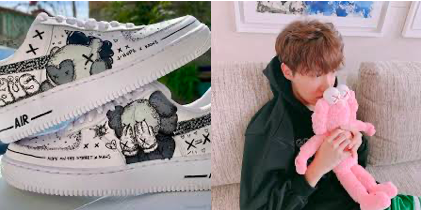 6. J-Hope
J-hope's interests are an overall representation of his creativity. Collecting is one of this BTS member's unique interest which majorly revolves around KAWS figures. His affection for KAWS is attested to by his studio's countless snapshot posts with the band's company supporting his passion through an inflatable KAWS figure. Studying also forms J-Hope's list of interests, which is confirmed by his enrollment at Hanyang Cyber University for an advertising & media MBA after graduating from Global Cyber University with a broadcasting & entertainment degree. His latest studying endeavor is English lessons. J-Hope also adores dancing which he practiced long before joining BTS; including attending Joy Dance Academy in his teens, performing as NEURON's member in high school, and background dancing for artists such as GLAM. J-Hope also finds fulfilment in his songwriting interest; an endeavor he has received over 100 credits. Production of songs also shapes J-Hope's leisure time-killing undertaking. J-Hope aims to better his production skills whenever he gets the chance to despite receiving credit for contributing towards producing various BTS tracks including "Airplane" and "Life Goes On".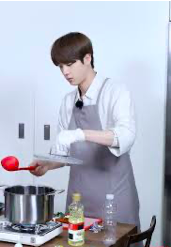 7. Jin
Cooking is one of Jin's special interests; a venture he flaunts in the band's YouTube videos and previously active "Jin's cooking diary" food blog. Jin also delights in the art of fishing, often alongside Suga, as seen in various episodes of BTS's Bon Voyage realty show. Jin is also a video gaming fanatic and is known to enjoy most of his birthdays online gaming with ARMYs. Super Mario and The Lion King are some of his favorite games. Talking of Super Mario, Jin is an avid collector of Super Mario toys; an interest which has resulted into a museum of Mario-themed collectables in his room. Jin is fascinated by instruments as portrayed by his efforts to acquire skills on them. During his "Epiphany" performances, Jin displayed his perfected piano playing skills further accentuated by the ability to read music sheets. Jin also paraded his skills with the guitar while playing the "Boy In Luv" acoustic version in BTS's 2016 concert. The talented idol delights in expressing his creativity by writing songs. His songwriting abilities have brought him praise for co-writing hit songs including BTS's "Boyz With Fun" track. Snowboarding is another of Jin's interest, which takes up most of his winter season free time. The energy-sucking venture gives the idol a sense of freedom, an outlet to relieve stress, and opportunity to exercise as well.
—-P. Earlkh
#BTS #ARMY #V #RM #JHOPE #SUGA #JIN #JUNGOOK #JIMIN #outsidemusic #btsmembers #koreanambassadors #seoul #kpop #kpopidols #kpopfans #kpopsongs #koreanmusic #BTSAwards #BTSinterests #BTSBonVoyage #SuperMario #GlobalCyberUniversity #HanyangCyberUniversity #TheGameCaterers #VLive #Overwatch #BTSDynamite #JinsCookingDiary #KAWS #GoldenClosetFilms
Related Articles