In what was one of the most highly anticipated KPOP concerts to ever take place in Dallas, BTS (?????) brought the house down with a 24 song long set and left a sold out crowd in awe.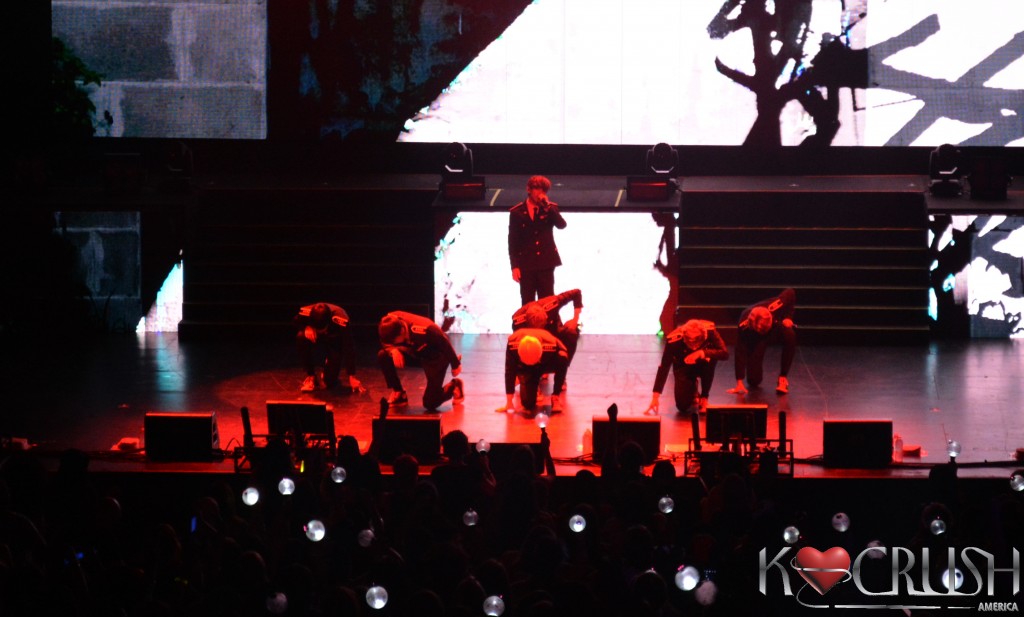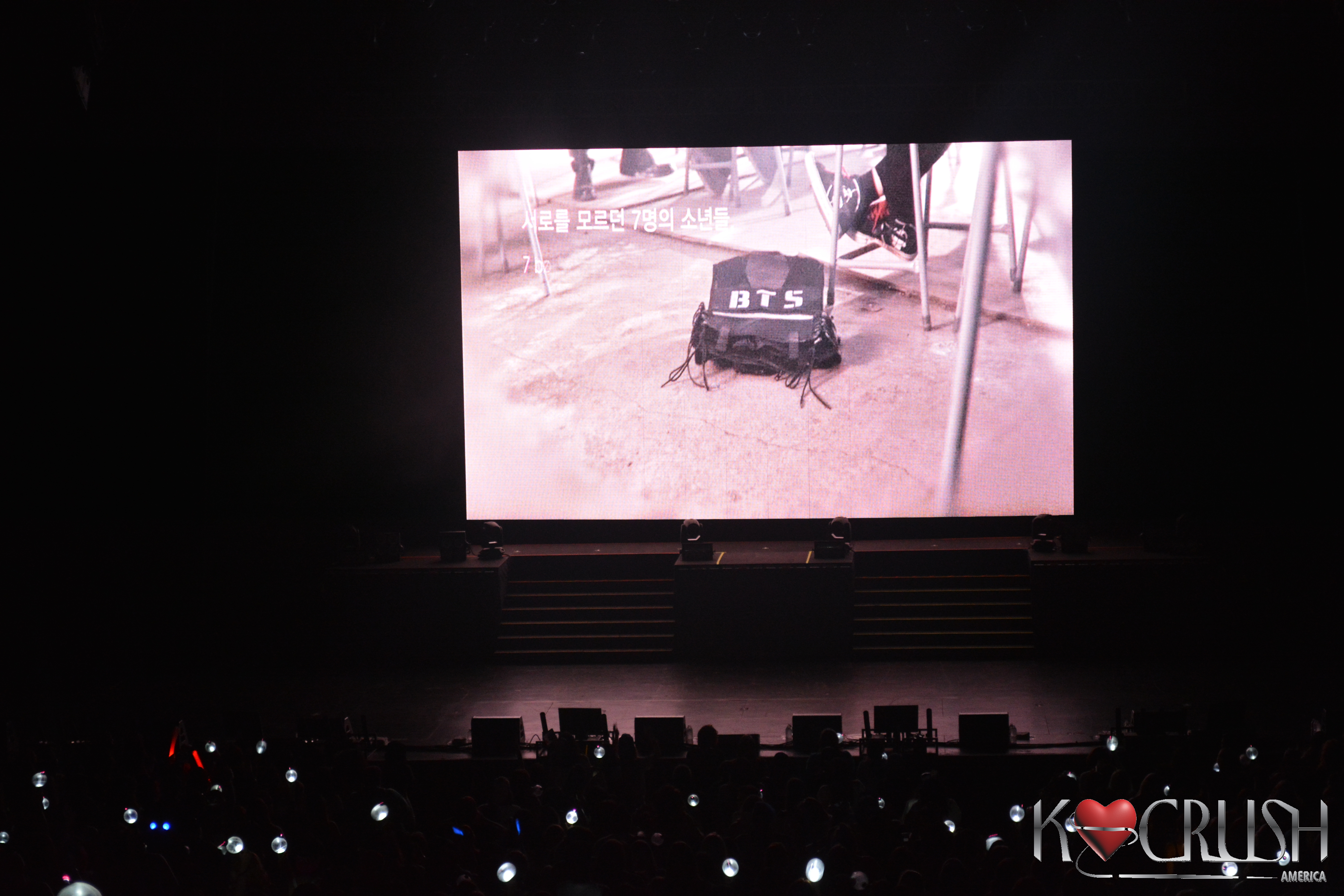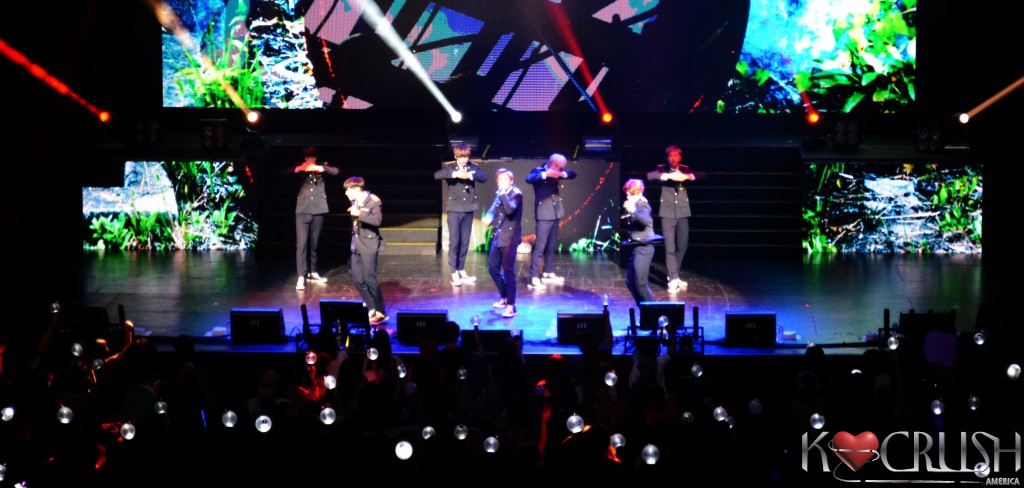 The show started with a VCR showing what looked to be a scene from their Boy in Luv era, featuring an aggressive teacher yelling at the boys. The boys then left from the creepy classroom only to return in bulletproof vests to destroy it.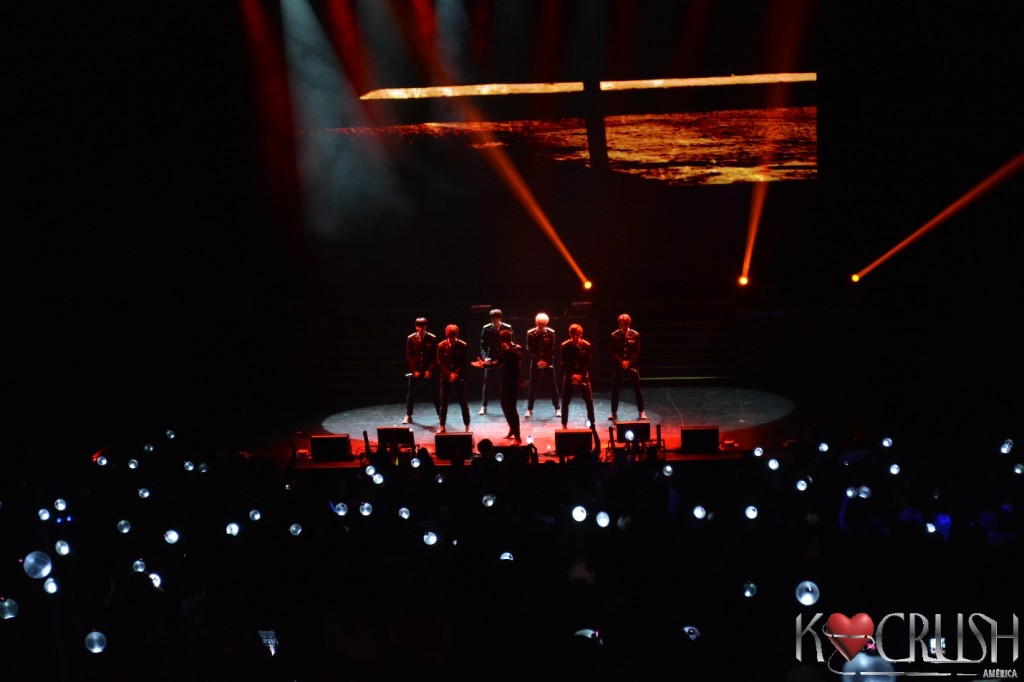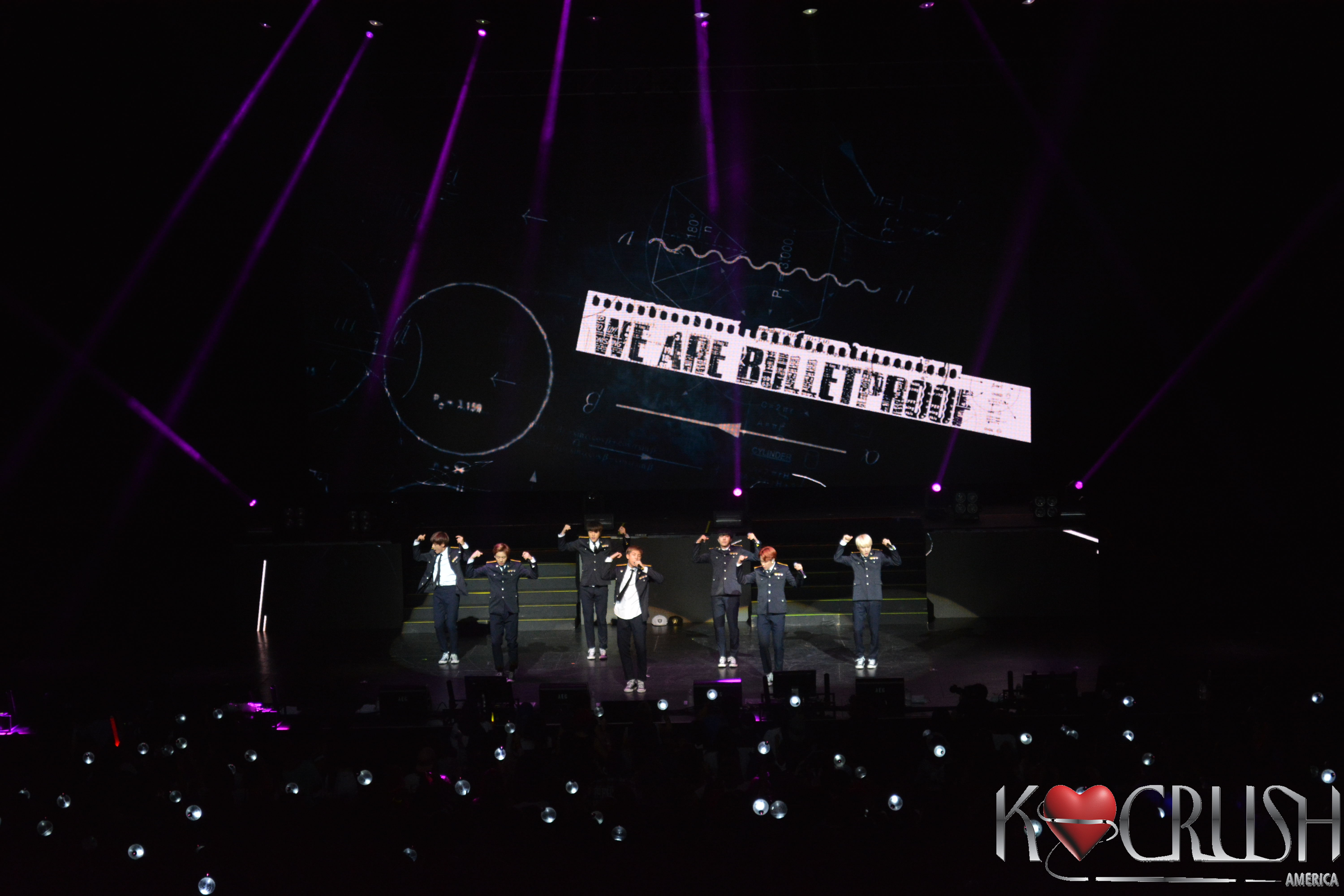 This is when the screams got really loud, and BTS came on to the stage to perform N.O, We Are Bulletproof pt 2. and We On before introducing themselves individually in English to a chorus of screams.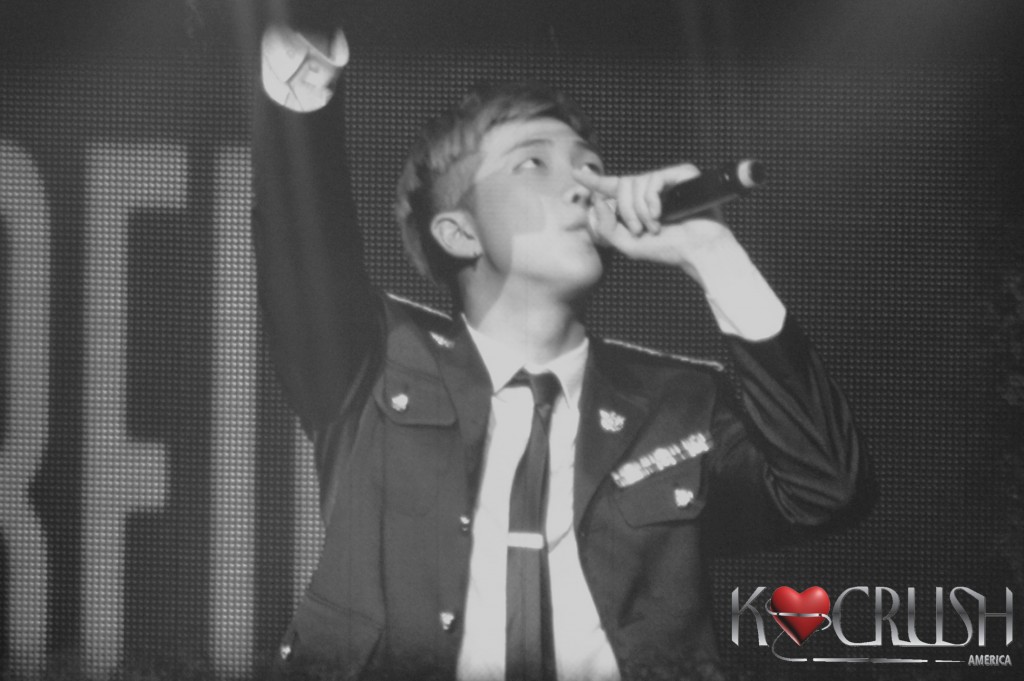 One of the best parts of the night was when BTS slowed it down and performed Let Me Know, showing their more sensitive side. They performed all of their slower songs in a block, attacking all of the feels in the room at once.
Personally, I really enjoyed the rap heavy songs especially Cypher pt 3: Killer, the rap line's solo song from their Dark & Wild album. Everyone was on their feet jumping and you could feel the floor shaking a little bit.
Music aside, another really impressive part of this concert were the stage graphics and production. The different screens and set pieces really made this show a well-rounded experience.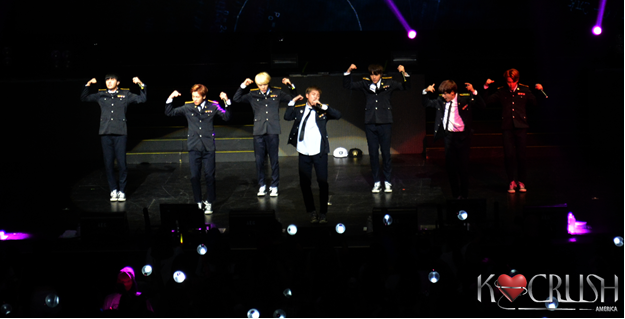 BTS is known for their intense choreography, yet somehow they managed to hit all of the dances accurately and still have extra energy to run around the stage during songs with no choreography. I was very impressed with their live performances especially the vocalists hitting the high notes present in several of their songs.
The entire encore portion was very emotional, starting with a VCR of their audition videos showing exactly how far they have all come. They finished the show performing ??(Dope), ?????(Boyz With Fun) and ??? ??(Rise of Bangtan), ending the show with a bang.
It was nice to see BTS perform a full solo concert. Each of the boys gave it their all and interacted with the audience more than I anticipated. Rap Monster is the most fluent in English but all of the others gave their best attempts to communicate with fans. The charm found in these boys combined with their talents show exactly why BTS are a worldwide idol group.
Thanks to BigHit Entertainment for allowing BTS to come stateside again and SubKulture Entertainment for organizing these events!
—Ke'Anna Bullard
1 response to "BTS Full Concert Review"
Related Articles