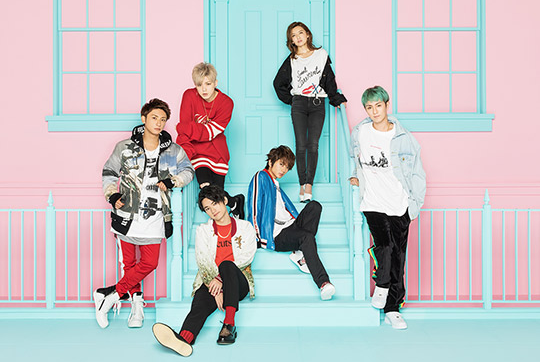 AAA (triple A), is a Japanese mixed-gender group with six members. They debuted with originally 8 members in September 2005 under the record label Avex Trax, which belongs to Avex Group, one of the biggest entertainment companies in Japan. Since their first release "Blood on Fire", they have received numerous recognitions including seven continuous years of Outstanding Work Award for "Japan Record's Biggest Award", making them one of the most popular co-ed groups in Japan.
At first, in 2005, among the eight members, there were three ladies and five gentlemen: Takahiro Nishijima, Misako Uno, Naoya Urata, Mitsuhiro Hidaka, Shinjiro Atae, Shuta Sueyoshi, Yukari Goto and Chiaki Ito. All of them are talented in Singing, Rapping, dancing, modeling or acting, which explains their name, "Attack All Around." From 2005 to 2017, they released almost one album a year. Their very first album "Attack" was pretty well ranked for a new group. As being used in the movie "Initial D", "Blood on Fire" got a lot of attention and won them Best New Artist Award for "Japan Record's Biggest Award". After the albums "All" and "Around", their fourth album "Departure" in 2009 ranked for the first time No.4 on Oricon charts. The fifth one "Heartful" was even more successful that some of the singles ranked top three. Since 2010, their singles and albums continuously ranked No.1 on Oricon charts such as "Dream After Dream" in 2010, "Call/I4U" in 2011, "Gold Symphony" and "Eighth Wonder" in 2014, which brought them to a bigger stage step by step. Their first arena tour "AAA ARENA TOUR 2014 -Gold Symphony-" has made a new record of 200,000 fans present in the audience. One year afterwards, their stage went beyond border to Singapore, Hong Kong, Taipei and Jakarta, with the "AAA ASIA TOUR 2015" and "AAA ASIA TOUR 2016".

Besides music and group activities, AAA members also contribute to TV shows, movies and theater play since 2006. Each of them have a solo career (except Goto, who left the group in 2007 due to health issues). Uno starred in the Hollywood movie "The Grudge 2" in 2006 and sang its theme song. Nijishima played main role in Japanese movie "Love Exposure" in 2009 and won Best New Male Actor and New Talent Award. Urata's single "Dream On" in 2010 ranked No.1 on Oricon charts. AAA seven members have also played together in the drama Mirai Seiki Shakespeare in 2008. Their solo and acting success did not only bring attention to the members themselves, but also contributed to the growth of AAA as well. In January 2017, Ito announced her departure as she was getting married and had the marvelous milestone of expecting a baby. Since that moment, the group counts six members.
AAA's music style went through several stages. In their early years, they were working with different composers which turned their music into all kinds of styles. Their songs were mostly very positive, targeting teenage fans. In 2009, their style was more into electronic music, which was later transformed into Japanese pop style in 2010. During the period of 2012 to 2013, many of their songs were slow rhythm, expressing the loneliness in love. Their performances are always composed of different elements such as ballet, acrobatics, gymnastics and play. Up to today, after 12 years of practice and experience, no matter their mixed-gender character, different music styles, different stage performances or all members becoming lead singers, they never forgot their key core: Attack All Around. That is also how they managed to grow, remained so unique and successful. 2017 was their "Way of Glory", let's look forward to what they will bring next.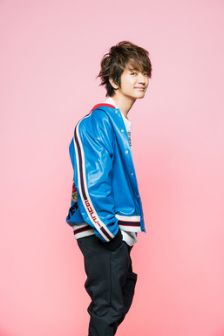 Member Profile
Takahiro Nishijima – Orange
Birth Date: 9/30/1986
Birth Place: Hokkaido
Height: 170cm
Blood Type: O
Fun Fact: As the main singer in the group, Nishijima has a really good voice and all his live performances are really well done. He loves looking at himself in the mirror and he hates cucumber, because bad cucumbers made him sick when he was a kid. Nishijima also knows how to sell his cuteness, he likes going around and kisses the other group members.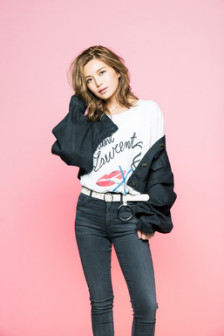 Misako Uno – Purple
Birth Date: 7/16/1986
Birth Place: Tokyo
Height: 160cm
Blood Type: O
Fun Fact: Uno's singing skill is also on the top tier. She came from a lovely family and her ideal type of boyfriend is someone like her elder brother. She is a sweet girl who loves smiling and people who smile. Uno loves Peko-chan and she has a big collection of her which dates back to her primary school.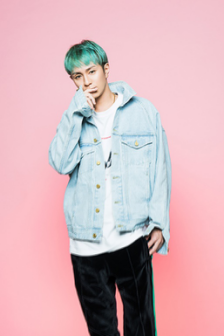 Naoya Urata – Green
Birth Date: 11/10/1982
Birth Place: Tokyo
Height: 178cm
Blood Type: B
Fun Fact: Urata is one of the three main singers at the early stage of AAA. As he is the oldest and group leader, one of his nicknames is Urapapa, which means he is the father figure of the group. He eats a lot of chocolate during practice. Urata loves the color green, when Nishijima broke his arm, Urata draw a lot of cute symbols with his green drink on the plaster cast of Nishijima's arm.
Mitsuhiro Hidaka – Yellow
Birth Date: 12/12/1986
Birth Place: Chiba
Height: 173cm
Blood Type: O
Fun Fact: Hidaka is the rapper in the group. You can find a part of his rap in most of their songs. He is also good at beat-boxing. Hidaka wanted to be a football player when he was a child, but due to congenital hearing disorder of his left ear, he couldn't always follow what the coach said. Because he can hear a different sound than the others, he chose his second love, music, to be his career. He has also played as a baby model in Kao Merries' diaper advertisement.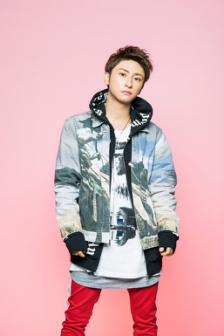 Shinjiro Atae – Blue
Birth Date: 11/26/1988
Birth Place: Kyoto
Height: 171cm
Blood Type: O
Fun Fact: Atae is the youngest member in the group. You wouldn't find him to be the best singer but his dance is definitely outstanding. He is not someone who makes a lot of jokes. He doesn't really feel comfortable when taking photos but he would still do it for his fans.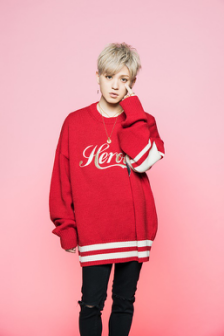 Shuta Sueyoshi – Pink
Birth Date: 12/11/1986
Birth Place: Nagasaki
Height: 167cm
Blood Type: A
Fun Fact:  Sueyoshi is very good at acrobatics, dancing and sports. His dances, movements and energy give people a very manly feeling. He loves drinking fruit and vegetable juice. He said that once during a live TV broadcast, he forgot to wear his undershorts, which he didn't even realize in time.
—-Lizzy Ren
*All pictures from AAA official website: http://avex.jp/aaa/
Related Articles