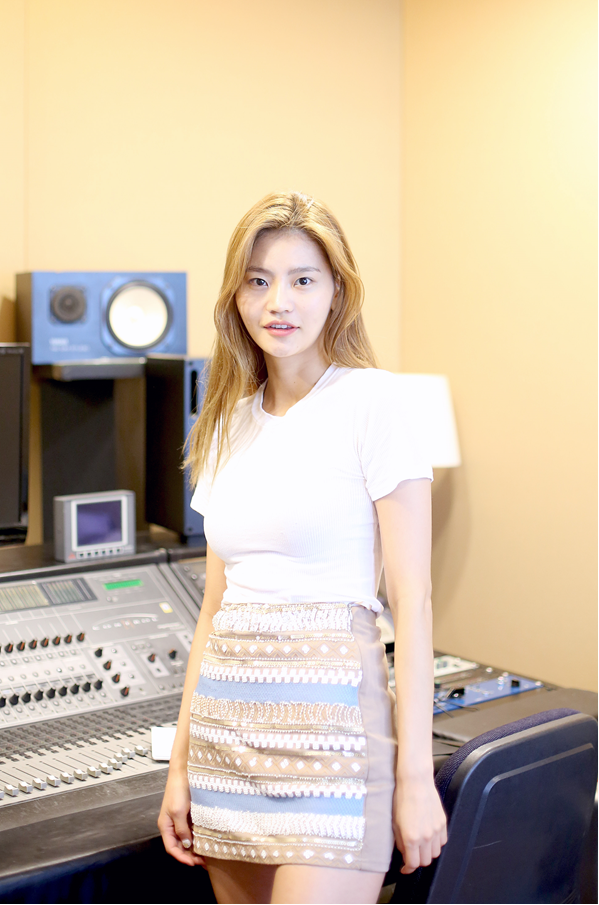 Anda, who was formerly known as Andamiro, is a Korean singer, model and actress who made her debut as a Korean pop singer in April of 2012. Anda dreamt of being a performer since her early teens so she experienced countless auditions until she finally got a deal with a record label.
As soon as Anda released her debut single "Hypnotize," which was an upbeat and European style of electronic dance music, she shocked the audience with her unique sound, highlighted visuals and diverse dance and performance. Even the outfits she and her dancers wore on stage drew a lot of interest and aroused controversy since male backup dancers wore similar skimpy, elaborate attire.
The "Hypnotize" single was not recorded in just Korean; English and Spanish versions are available. The addictive sound and interesting theme of the video garnered a lot of interest from the European fans. Anda visited Spain to perform in front of a large audience and also made an appearance on national TV.
Anda's former management company had setbacks and had to discontinue their business. As a result, Anda had to take two years hiatus until she made a comeback in early 2015. She auditioned for her current company, the Emperor Entertainment Korea, which is a new branch in Korea owned by one of the largest entertainment companies in Hong Kong. Anda is the first artist signed to the company. The Korean CEO is the composer Jun-myoung Choi who is known for creating hits for various artists including Junghyun Lee, Cool, Wax and Fin.K.L. Anda has known him since she was in her former label, when he used to be the vice president for that company.
In this interview, Anda talks about how she fell in love with the music and performing, what she likes to do in her free time and her goals for the future as she has in plans to expand her work with modeling and acting in the near future. Anda is currently wrapping up the promotion and work for her latest single, "Touch" and we anticipate her to make a return with brand new music very soon.
We would like to thank Anda and also her management team for providing us her precious time to do this interview; we hope the readers and especially her fans found it an interesting read.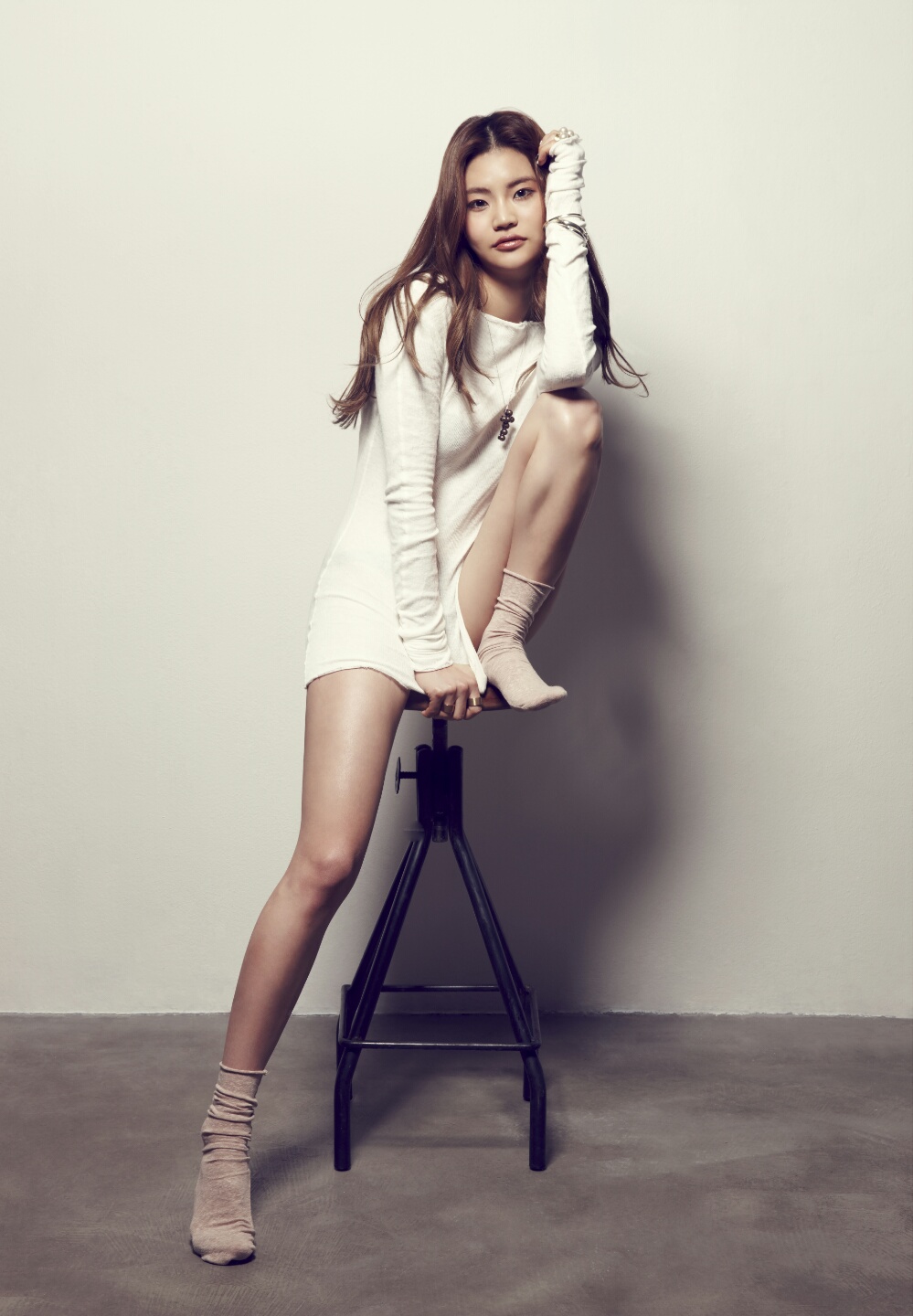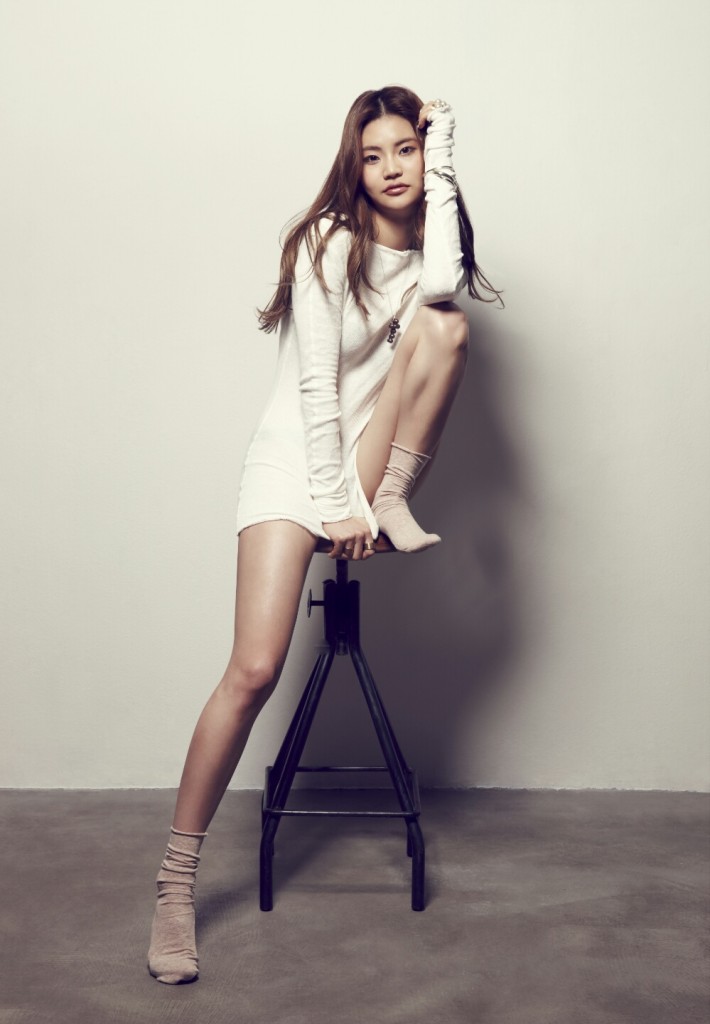 *Hello, Anda! Thank you very much for taking the time for a Kcrush interview. Could you tell us how you decided to become a singer?
When I was age 14, I was watching the movie 'Mean Girls' and there was a memorable scene where a gay student called Damien sang the song, 'Beautiful' by Christina Aguilera. I later searched the song on the Internet and really loved it. That's when I started singing and inventing my own dance moves by myself at home. I guess the Christina Aguilera's song inspired me to start singing and later to pursue a singing career.
*Why did you change your stage, 'Andamiro' to 'Anda?' (The meaning for 'Andamiro' indicates that the plate/bowl is bountiful to the point of overflowing. The word is pure Korean that was used in the past.)
The meaning for the name was great but because it was too long and wasn't really efficient to pronounce at times. There were also too many businesses using and connected to the name. So we made a decision to shorten the name, 'Andamiro' to 'Anda.'
*How many hours do you spend on training each day approximately?
I train as many hours as possible at the studio by singing, dancing, and playing instruments from the moment I get up in the morning until I get home to bed. I try to do my best to train hard because I know how important hard work is; it really pays off later.
*If you could choose to do a concert anywhere in the world, where would it be and why?
I definitely would love to perform in New York. I've always had a certain fascination for the city since I was very young, and I still do. Last year, I took a trip to New York by myself and the whole process of the journey really motivated me. The vacation got me back on track in terms of decision making on a personal level.
It occurred to me back then that if I did not go on that trip, I would never have much chance to travel abroad alone later. I was going through a very difficult stage at the time, since I was not sure if I should continue to be a singer, so the trip to the States ended up being a special one for me.
I would really love to do a concert in America.
*What do you like to do when you have free time?
I play games on the mobile when I'm bored. I absolutely love watching movies; it's what I enjoy a lot when I have time. There are so many movies that I enjoyed watching. There are a lot of movies that I can think of right now. One movie that particularly inspired me and would recommend is Blue Jasmine featuring Kate Blanchett.
*What kind of food do you enjoy consuming and do you have a special diet or work out to stay slim as you are?
I love eating all kinds of bread and cakes. I really have the craving for sweet delicacies. I work out and while training, do a lot of dance routines. I am not restricted on what I eat, but I take care to keep in shape for myself.
*Do you like to travel? Would you recommend a great place to visit in Korea for our readers?
There is a county in Kangwon province in Korea called Yang Yang that I would really like to recommend to travellers. Kangwondo is where you can also find the Seorak Mountain and the Jukdo beach.
People generally tend to just assume those kind of regions are agricultural, less developed, expect the majority of the population there are mostly all elderly people and generally just mundane. But Yang Yang is such an amazing place, and it's a whole different world. I've visited a few times and there is just so much to see and enjoy there: The beach filled with young people enjoying themselves, surfing the waves and the whole atmosphere is definitely worth visiting.
*Regarding your latest single "Touch" – Could you explain the theme and the concept behind the music video?
We wanted try a concept that was less common and different because the truth is that you see a female singer with male actors and dancers all the time in music videos.
At first, arrangements were made to feature only male models for the music video, but they were switched to all female models at the very last minute. The change happened just a day before the shoot of the video.
Undeniably, the concept for "Touch" does contain a slight homosexuality code, but when you pay attention to listen to the lyrics, I would not say the music video is excessively sexual or intended to draw focus on homosexuality.
*What has changed the most for you after becoming a celebrity?
A lot has changed regarding my mind set and how I handle situations.
There are so many fans showing support for my music and what I do, which I am so very grateful for. On the other hand, there are at times I see comments by certain people who like to post nasty remarks or make untrue accusations online about my appearance and whatever, which can be hurtful.
At first, I didn't understand why I should be judged by my looks. I made up my mind not to read the negative comments from now on. It's not worth my time and I can't get upset over spiteful comments made by strangers who don't know the real me.
But most importantly, I must mention again that I am truly very thankful for the people who show support and like my songs, both domestic and from abroad.
*Could you describe what kind of person is your ideal?
My ideal would have to be someone I can trust and admire and get inspired by. I'm not the type who is picky about someone's appearance; I don't really judge people just by their looks. Although being good-looking would be a plus in most cases.
*Do you have any memorable episodes you've encountered while you were on stage performing?
Once, I was on stage doing a live performance in Hong Kong and the performance was supposed to be for contest, so I couldn't afford to mess it up.
I was performing my song "Hypnotize," and I never expected one of my heels would break off at the start of the song. The choreography and whole the performance for the song requires a lot of charisma, so the only thing I could do at the time was to keep dancing, pretending nothing was wrong. I couldn't bring focus on the missing heel so I tried to get the camera to focus on my facial expression and tried to keep performing as nothing happened. Other than the issue with the heel, the performance went quite well.
*Based on your experience, what kind of advice would you give to anyone who wants to pursue a singing career?
There are so many people who are gifted and talented these days, so that's why I think the most important thing to be able to do initially is to discover your unique point and figure out what it is that makes you stand out as an individual. You also need to be prepared to work extremely hard on what you have that defines you unique from others.
We would like to thank Anda for providing us her precious time to do this interview; we hope the readers and especially her fans found it an interesting read.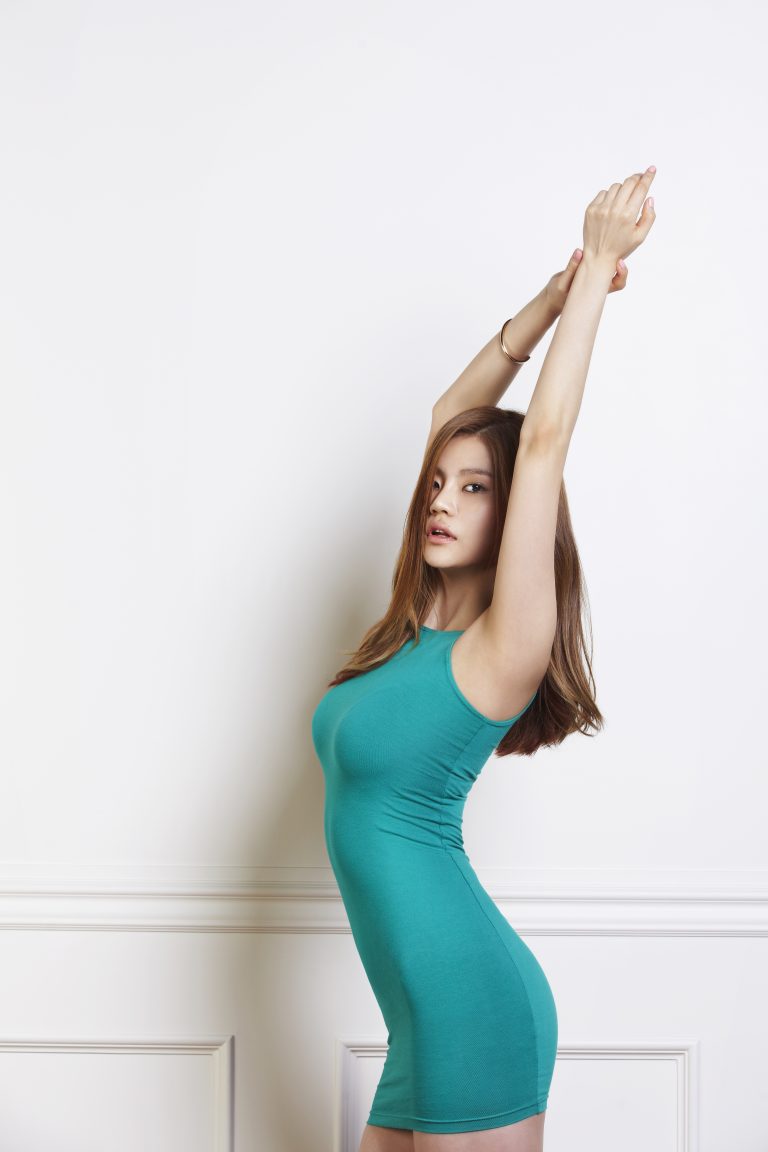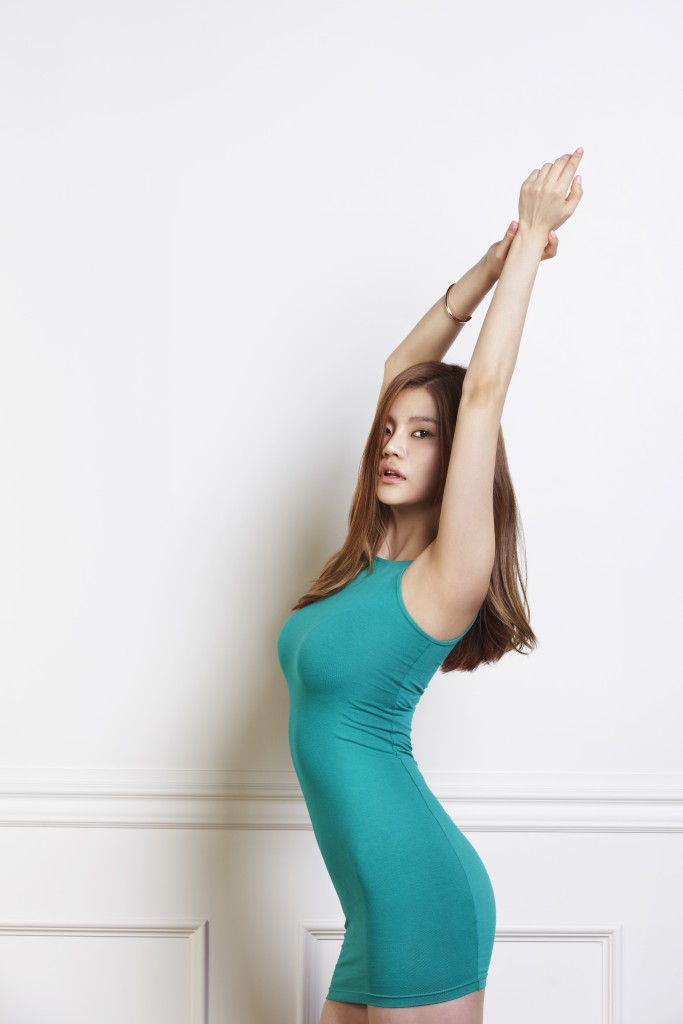 — J.Chung.
10 responses to "A KCrush interview with the unique and talented singer, Anda"
Related Articles