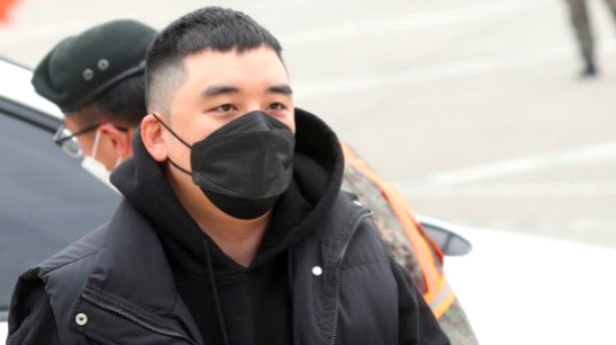 Former K-pop idol Seungri is currently indicted on numerous charges including violation of the Act on the Aggravated Punishment, violation of the Food Sanitation Act, embezzlement, habitual gambling, prostitution mediation, violation of the Foreign Exchange Transactions Act, and etc.
Along with Seungri – Jung Joon-young, former Yuri Holdings CEO Yoo In-suk, Choi Jong-hoon, and Mr. Park appeared at the hearing on December 9th. Former Burning Sun's promoter Kim testified denying Seungri's prostitution mediation.
Park also stated that the instructions to send prostitutes to "A" came from Yoo In-suk – not Seungri – and that he had never talked about prostitutes with Seungri before. Park went on to add that Seungri only asked him to do in December 2015 was bring flowers and gifts to the room where "A" is staying.
Seungri was given a chance to ask Park questions – he stated: "We've been friends for almost ten years, so it is a shame that we are meeting at a place like this. It was your dream to become an actor, so as someone in the industry entertainment, I assisted you. Your parents are also fond of me. I cooperated in more than 40 investigations in this year, and I answered "yes" or "I think so," but there were many details in the reports besides my answers. I requested to revise them because it was my charge. Why didn't you request for revisions when the police filed reports that contradicted your statements?"
Park answered, "I apologize, I could not pay attention to your case in detail due to the psychological pressure from other charges."
–J.Chung.
Related Articles