Vietnamese people have a love of coffee that is bordering on obsession-and for good reason. Preparation and delivery of a hallowed, roasted bean is unique and the taste is the best in the world. Whether you drink it over ice for steaming hot, sweet and milky or bitter and black, many coffee shops dotted around Ho Chi Minh City have got you covered. Of course, it's not just the delicious coffee that makes Ho Chi Minh City's cafe scene so rich and vibrant. The following list contains coffee shops with amazing interior design, lounge worthy vibes, great views and all free Wi-Fi.
iD Cafe
iD Cafe is an oasis hidden amid the chaos of Ho Chi Minh City and has become a popular hang-out among expats and local entrepreneurs who spend their afternoons taking advantage of the speedy WiFi. The café is extremely cozy, with comfortable couches, dim lighting and music that is subtle and not loud enough to make you want to sing along. The food and the coffee here are fantastic, despite being a little pricey, but you get what you pay for. There is an outside seating area if you wish to read a book under the sun.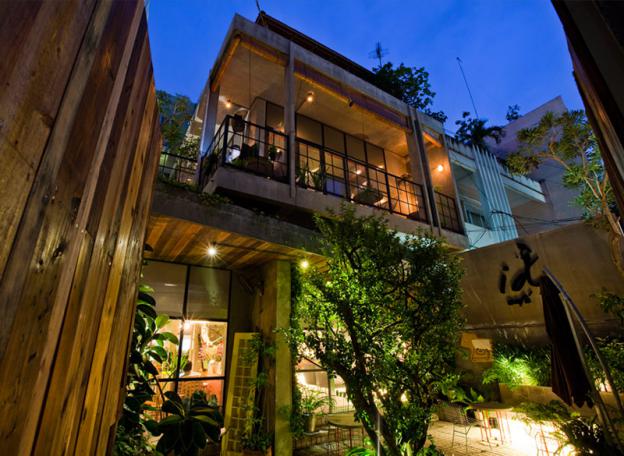 Address & Phone
34D Thu Khoa Huan, District 1, Ho Chi Minh City, Vietnam
+84 28 3822 2901
Opening Hours
Mon – Sun :
8:00 am – 11:30 pm
L'Usine, opened in 2010, has expanded into three locations in Ho Chi Minh City; two in District 1, and the other in District 3, all offering similar contemporary interiors and a comfortable work space. The location on Le Loi Street is part-boutique shop, part-gallery on the ground floor, with the café/restaurant situated upstairs. The menus are similar at all outlets, with your usual favorites such as pastas, pancakes, paninis, and desserts – and it changes throughout the day, too.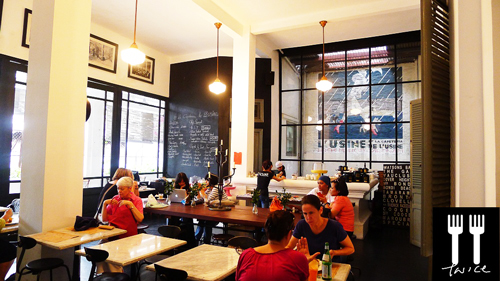 Address & Phone
70B Le Loi, District 1, Ho Chi Minh City, Vietnam
+84 28 3521 0703
Opening Hours
Mon – Sun :
7:30 am – 10:30 pm
Boo Coffee
Boo Coffee is located on the café apartment building that looms above the pedestrian street, locally known as Nguyen Hue. This complex is famous for having many cute boutique stores and themed cafes across its floors. Boo Coffee is one of them, and this café is known for its cute décor and fun menu, where the coffee comes in glasses that are shaped like skulls. Try the signature cotton candy coffee, topped with a comically large puff of cotton candy. Make sure you visit the café apartment building before it is demolished and replaced by a glass box.
And this is the beautiful view from Boo Café: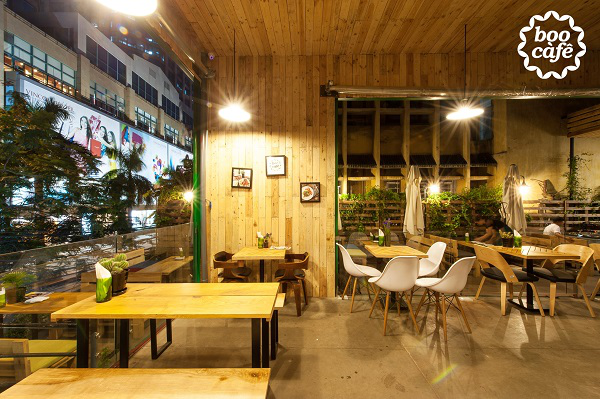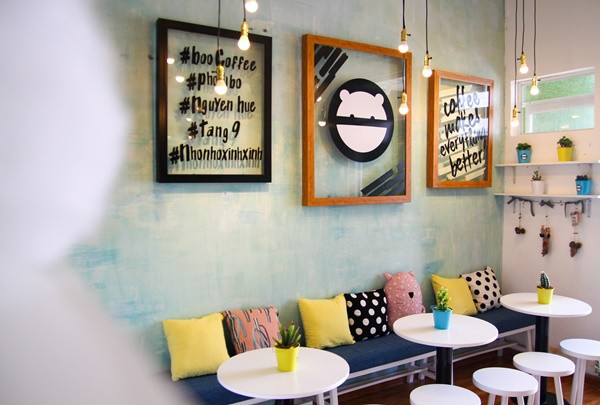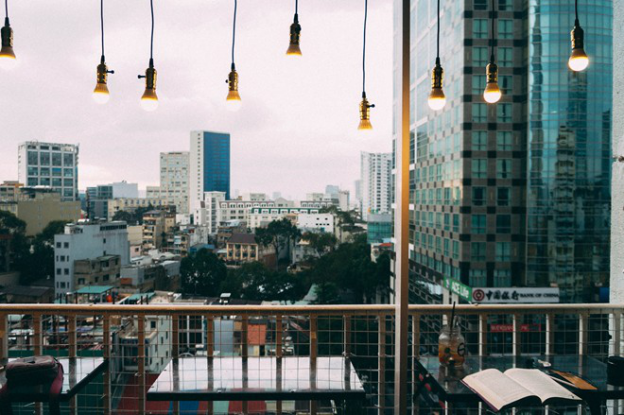 Address & Phone
42 Nguyen Hue, District 1, Ho Chi Minh City, Vietnam
+84 97 875 56 65
Opening Hours
Mon – Sun :
9:00 am – 10:00 pm
Of course we had to include a cat café in this list for cat lovers. ICHI Cat Café is the best of its kind in Ho Chi Minh City, and for a small entrance fee of VND$40,000 (US$2.00), you can cuddle cats and play with them as you enjoy a cool drink. There are so many cats inside, of many different breeds, sizes, colors and personalities. Most of them are lazy, as cats usually are, and will probably come poke their head inside your handbag or jacket and then proceed to sleep next to it as you enjoy your coffee. All the cats are healthy, well-fed, and well taken care of. Bear in mind, there is no food on the menu, but you'll be too distracted by all the fluff and whiskers to care.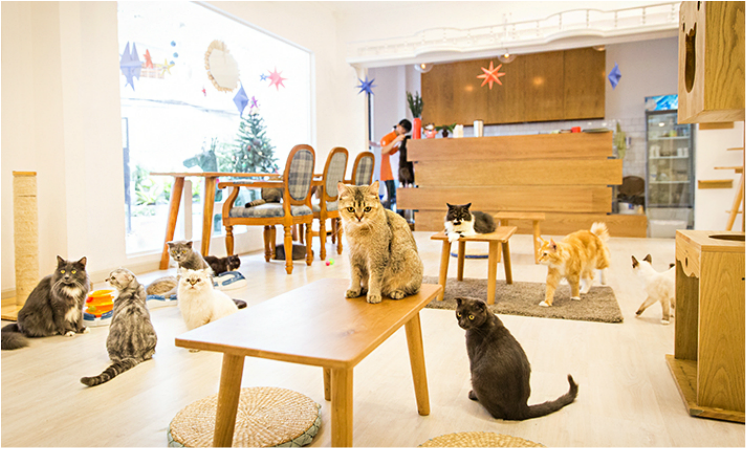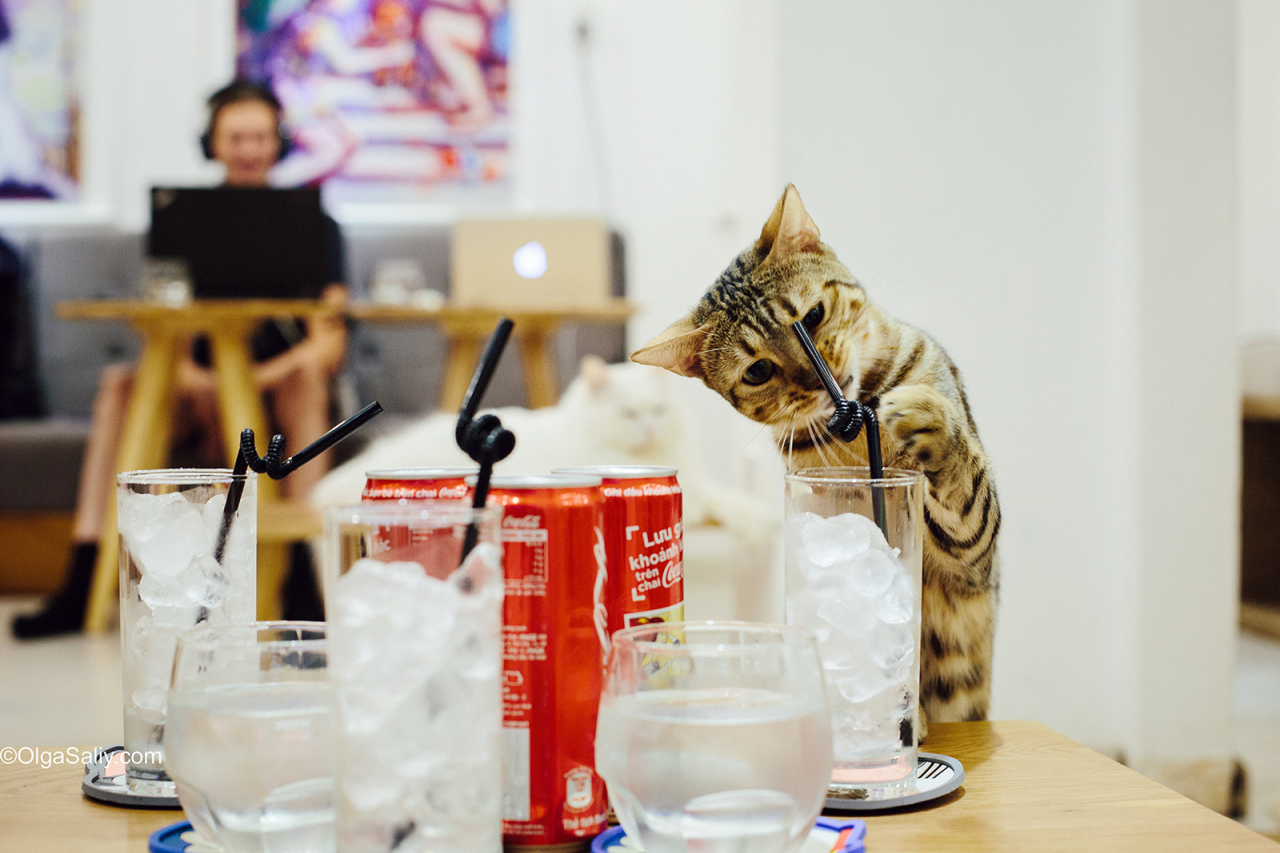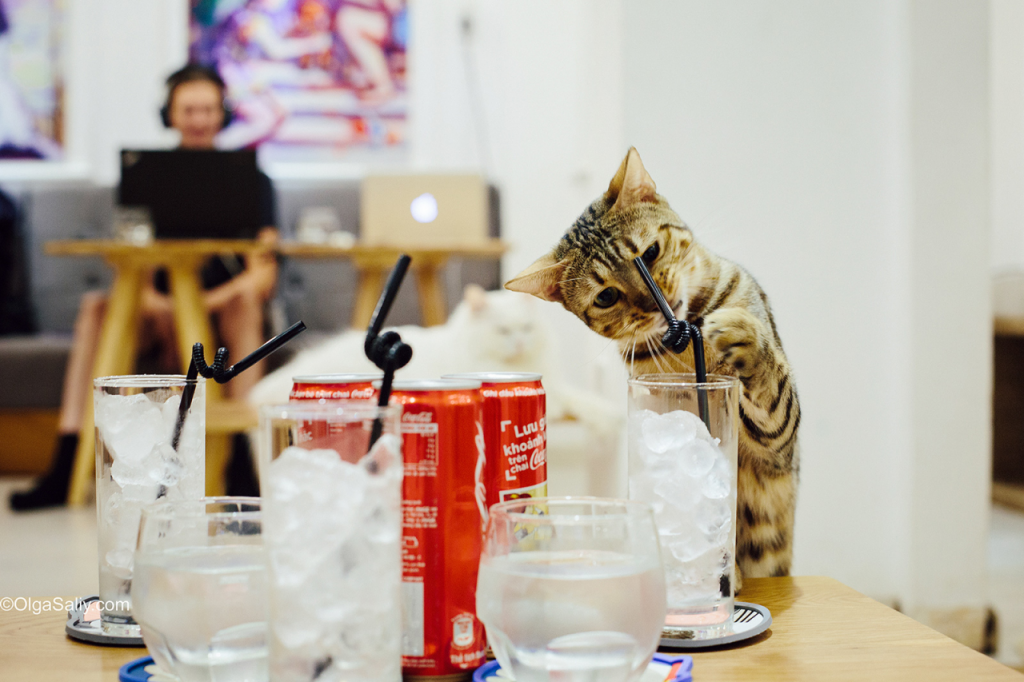 Address & Phone
221/2 Tran Quang Khai, District 1, Ho Chi Minh City, Vietnam
+84 28 6277 2898
Opening Hours
Mon – Fri :
10:00 am – 9:30 pm
Sat – Sun :
9:30 am – 9:30 pm
Cộng Caphe
Cong Caphe aims to create a different feeling for visitors compared to The Workshop. Every piece of furniture, the art on the wall, flower pots, military décor and tableware, together with the dim lights and mellow music, all contribute towards creating a rustic, '80s feeling. It is a popular chain throughout Vietnam, having locations in Da Nang, Hanoi, and Sapa in addition to Ho Chi Minh City. In District 1 itself there are two branches. Their signature iced coconut coffee is exceptional and a must-try.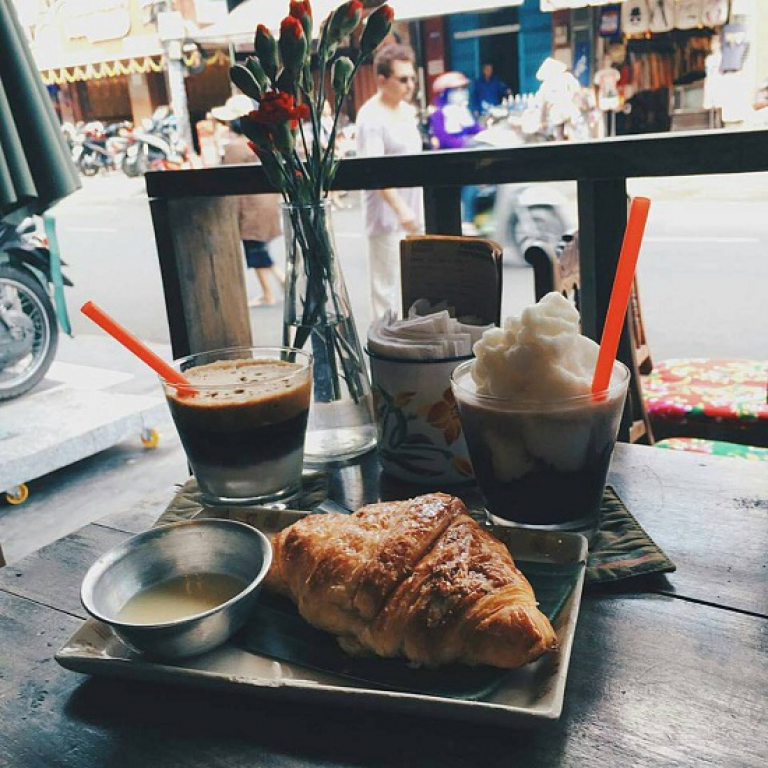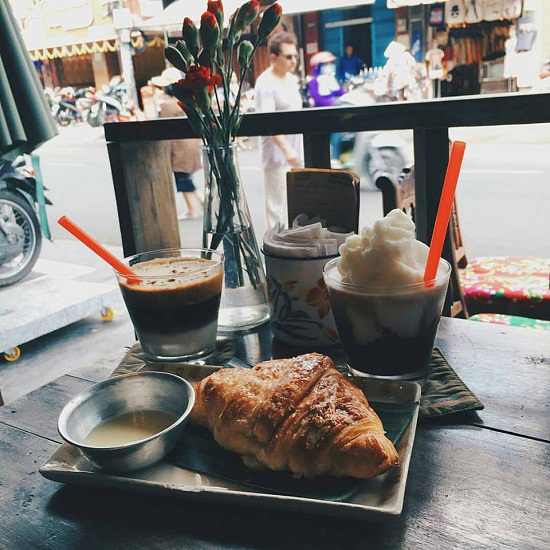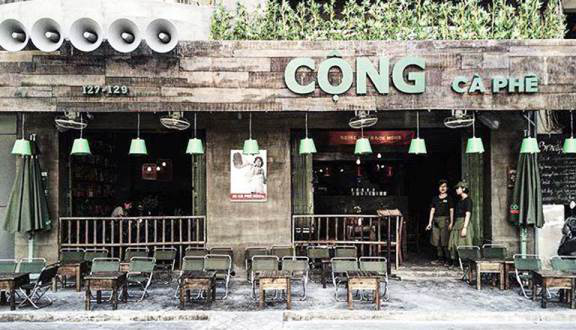 Address & Phone
26 Ly Tu Trong, District 1, Ho Chi Minh City , Vietnam
+84 91 181 11 45
Opening Hours
Mon – Sun :
7:00 am – 11:00 pm
The Workshop
The Workshop is a contemporary loft café with wooden and brick décor, overhead hanging lamps, tall stools, and a giant specialty coffee bar in the center that has tons of cool tools for baristas to craft their drinks with. The windows let in the perfect amount of natural light, creating a wonderful atmosphere for anyone, whether you are looking to work, read, or hang out with your friends. There is also a private space for business meetings – hence, the name – and a projector for presentations.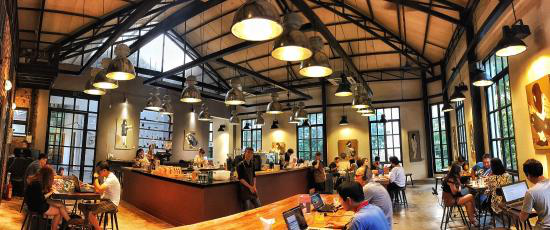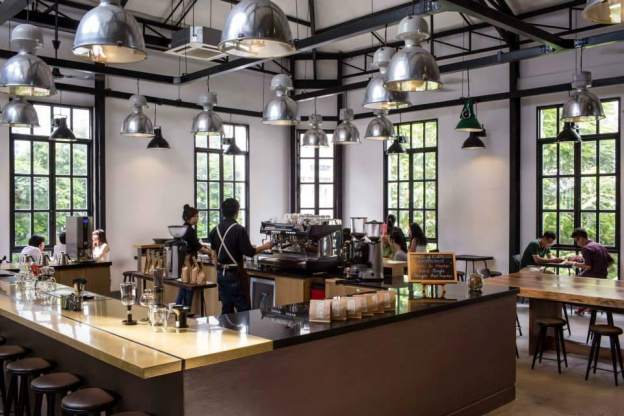 Address & Phone
27 Ngo Duc Ke, District 1, Ho Chi Minh City, Vietnam
+84 28 3824 6801
Opening Hours
Mon – Sun :
8:00 am – 9:00 pm
—-Lucy Le
Related Articles