Top Grossing Jackie Chan Movies
If you are one of those who are so fascinated with Chinese Kung Fu and the characters that fly around in Chinese movies, you must know Jackie Chan very well. This 63 year-old film star won an Honorary Oscar in 2016 for his lifetime achievements. Are you curious about, out of over 100 movies that he starred in, which are the top grossing ones that are worth watching again?
Rush Hour (1998) $244.4 million
When the daughter of a Chinese ambassador got kidnapped, a Hong Kong police officer (Jackie Chan) and an "useless" LAPD detective (Chris Tucker) went on a mission of rescue, during the time they experienced a series of misadventures and fought against criminal groups.
Rush Hour indicated the first biggest success for Jackie Chan in Hollywood. Rush Hour 2 and 3, released in 2001 and 2007, have collected a global box office of $347.3 and $258.0 million, which is even better than the first movie. The story extends from Los Angeles through Hong Kong and Paris, where they were involved in the biggest smuggle case of counterfeit currency and an international criminal conspiracy.
Kung Fu Yoga (2017) $254.2 million
Jack (Jackie Chan), professor of archaeology, was doubted by the university as he didn't go on explorations for years. This kind of life came to an end when an Indian girl came and asked him to help looking for the long lost Magadha treasure in Tibet. As the hunting went further, more secrets got revealed. Jack and his group went through a series of adventures including drag racing in Dubai, escaping from an underground icy cavern and even fighting with Indian coyotes.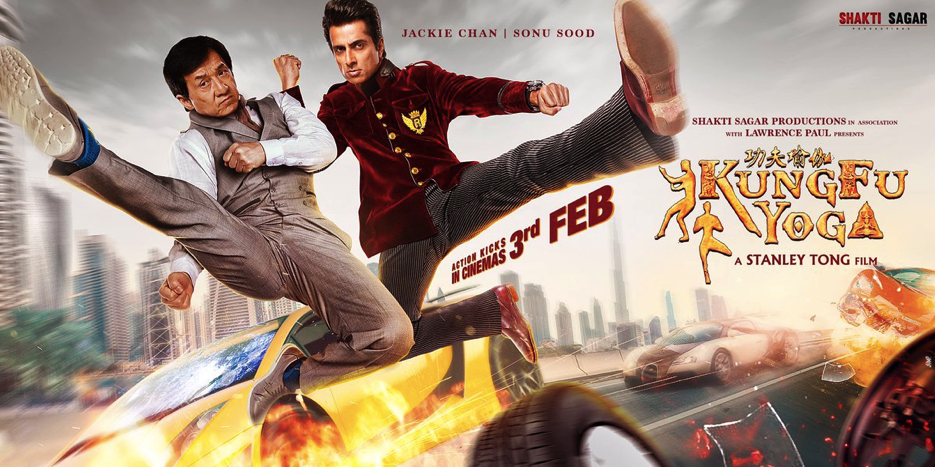 Kung Fu Yoga was a China-India cooperation and was released during the 2017 Chinese new year. This movie inherited Jackie Chan's consistent Fung Fu comedy style and added Yoga as another key to the spirit of the movie. Kung Fu Yoga has received both praise and criticism but has definitely been Jackie Chan's highest grossing movie in China.
The Karate Kid (2010) $359.1 million
12 year-old Dre Parker (Jaden Smith) moved from US to China with his mother and had a hard time making friends in class. He became the enemy of the bully, Cheng, and became friends with the maintenance man Mr. Han (Jackie Chan) who was the only one he can share his stories with. As a retired Kung Fu master, Han took Dre in and taught him the real spirit of Kung Fu.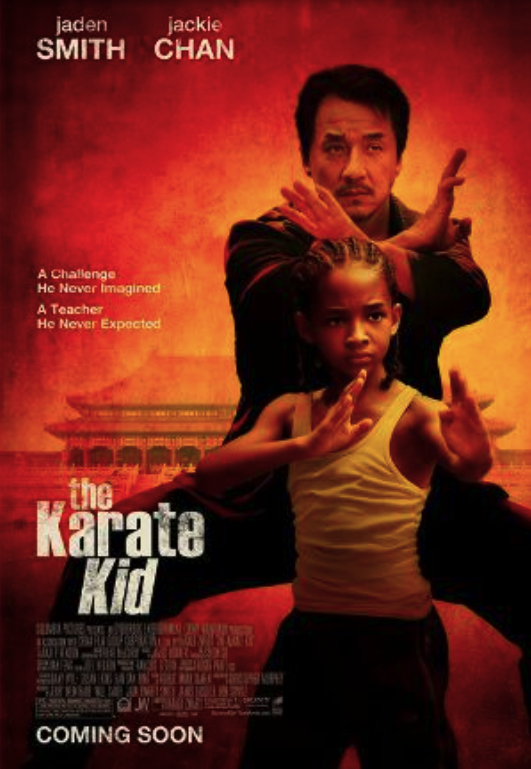 Jaden's parents, Will Smith and Jada Pinkett Smith, were both producers of the movie. Unlike the original movie in 1984, this movie set the background in Beijing, China. The beautiful scenes, the reflection of real Chinese life and the true spirit of Chinese philosophy led to favorable reviews from the audience. It was definitely one of Jackie Chan's most successful movies.
Kung Fu Panda (2008) $631.7 million
Po (Jack Black) is a clumsy panda. He works in a small noodle shop but always dreams about being a Kung Fu master. By accident he was chosen to defeat the evil warrior, who was going to escape the prison. With the help of Master Shifu and the Furious Five – Tigress (Angelina Jolie), Monkey (Jackie Chan), Mantis, Viper and Crane, Po became a true master. By understanding the meaning of "Inner Peace", Po defeated the evil and saved the valley.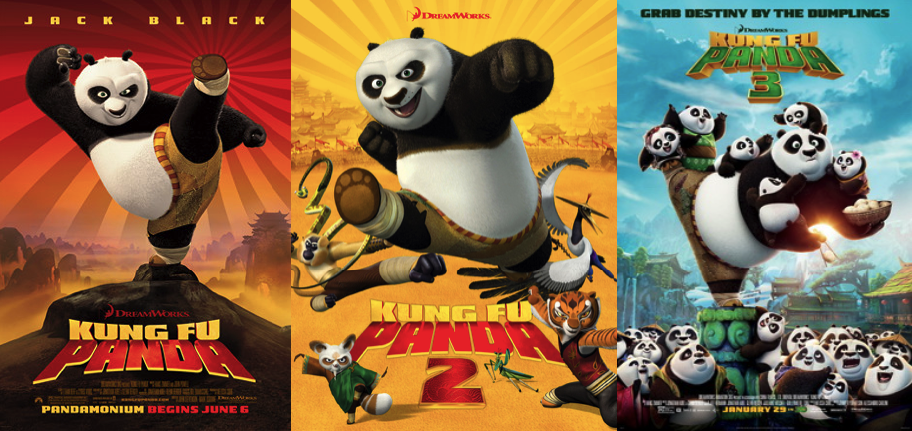 Kung Fu Panda set its background in ancient China and respected the culture as much as possible, for example the clothing, valley scenes and food. The Furious Five each referred to one of the most typical martial art styles as well. The second and the third movie, released 3 years and 8 years later, each collected a box office of $665.7 and $521.2 million. Po was having a peaceful life in the valley until evil came back. He needs to discover the mystery of his birth and saves his own species.
—-Lizzy Ren
Related Articles