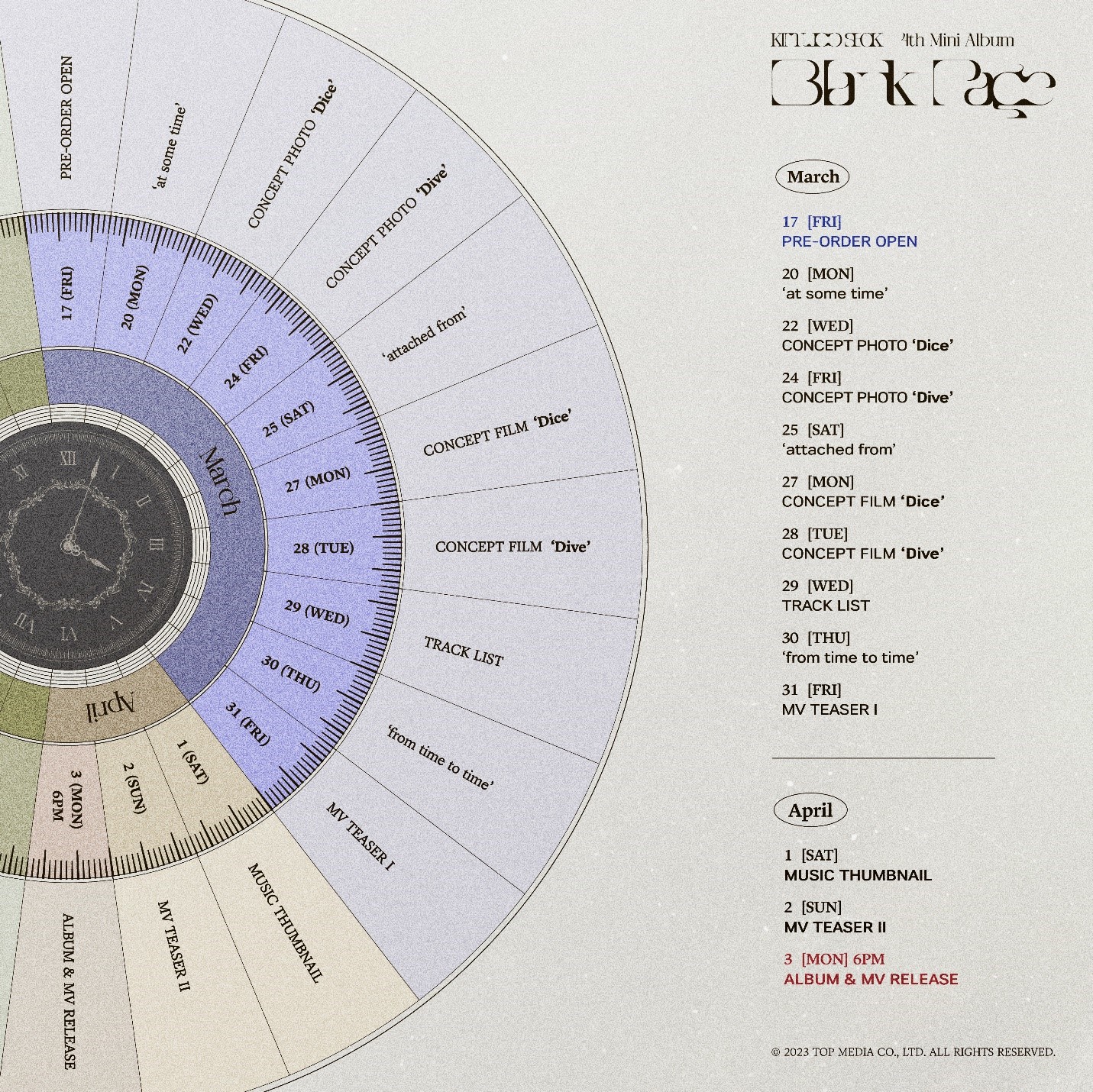 – KIM WOO SEOK reveals 4th Mini Album [Blank Page] comeback scheduler in clock form
– The 4th album in time [Blank Page] succeeded in making people curious about the time traveler concept.
Singer KIM WOO SEOK unveiled the comeback scheduler on his official channel at midnight on the 17th.
The 4th Mini Album [Blank Page] scheduler, which was released, is a motion-type scheduler that fits the concept of a "time traveler," and captures KIM WOO SEOK 's album promotion schedule, which will be released through a watch image, once again.
Through the comeback scheduler, KIM WOO SEOK predicted new promotional contents such as "at some time," "attached from," and "from time to time," raising questions about the story to be solved through this album.
In addition, the "Blank Page" comeback scheduler further raised fans' expectations by helping KIM WOO SEOK imagine "Time Traveller KIM WOO SEOK," which was released to fans as a preliminary spoiler, along with a comeback spoiler of the watch image released on the 14th.
Meanwhile, KIM WOO SEOK 's new album, 4th Mini Album [Blank Page], will begin pre-orders at 2 p.m. today (17th), and his 4th solo album [Blank Page] will be released on April 3.
[Photo provided by TOP Media]
#KimWooSeokTimeTravellerBlankPage #kcrushnews #KimWooSeok #newalbum #4thminialbum #kpop #kpopmusic #BlankPage #4thsoloalbum #BlankPagecomebackscheduler #TOPMedia #kcrushamerica #timetravelconcept #KimWooSeokTOPMedia
Related Articles