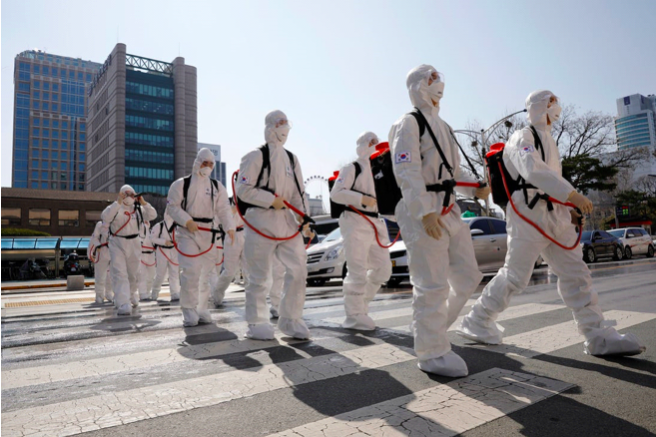 According to the Korea Centers for Disease Control (KCDC) and Prevention, South Korea reported 155 new COVID-19 cases – 141 locally transmitted and 14 from overseas.
It has been 8 days that the daily count of new coronavirus cases stayed under 200. The daily count has lessened with heightened social distancing restrictions. For the past two plus weeks, 30 to 40 percent of the patients testing positive had no symptoms at the time of diagnosis.
The majority locally transitted cases from Thursday registered in the Seoul metropolitan area were 46 in Seoul, 5 in Incheon and 47 in Gyeonggi-do.
Of the 14 imported cases, 10 were identified while the individuals were under mandatory self-quarantine in Korea, with the other 4 detected during the quarantine screening process at the border. 9 came from Asia, 2 from the United States, 1 from Ecuador, and 1 each from Kenya and Australia. 7 of these imported cases were in foreign nationals.
21,743 people in South Korea are currently confirmed to be infected of the new coronavirus – 17,360 have been released from quarantine after making full recoveries. Around 4,073 people are presently receiving treatment under quarantine.
Whether to end or extend the current level of social distancing is expected to be decided by the government, at the end of the week. "Level 2.5" social distancing regulations are to be held until Sunday in the Seoul, Incheon and Gyeonggi Province and Level 2 social distancing rules are in place nationwide until September 20th.
J.Chung.
Related Articles