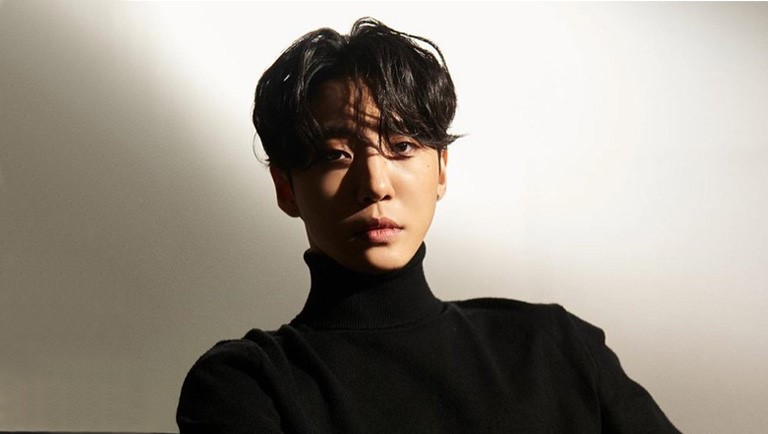 Following the announcement he would embark on his Colors of Bang Yong Guk Tour, Bang Yong Guk dropped his latest single "Green."
Featuring Soovi, "Green" shows a softer side to Yong Guk compared to his tracks "Up," "Off" and "Racing" last year. The bright, nostalgia-laden song features more vocals than rap and reflects a side of Yong Guk that his fans love, one that connects to his charm and sweetness.
The beauty behind "Green" is that it's an uplifting track that focuses on not only the concept of love but on the concept of being a supportive person in someone's life. With lyrics like "I'll be your blue sky/sunshine that holds you tight/baby you're my green/my only ease," the support and hope exuded in the song goes both ways for the lovers.
Vocally, this is one of Yong Guk's strongest efforts. While Yong Guk is primarily known as a rapper through his B.A.P and solo careers, he's always been a capable vocalist as shown in "Ya" and B.A.P's "Bang X2," though his vocals are more on the gritty, unrefined side. While his singing abilities may not be everyone's tea, they are what makes him stand out and one of his endearing qualities as an artist. "Green" reflects improvements in Yong Guk's singing while also showing off his rap abilities, which also take on a softer, calmer personality. Listeners may absolutely swoon during "Green's" pre-chorus, which is where his stark but relaxed vocals shine and lead to a perfect chorus effectively sung by Soovi.
Soovi's vocals radiate sunshine, punctuating what is an already solid song. Soovi's voice is magical when combined with Yong Guk's. The pairing just makes the track exceptionally springy and memorable. The happiness that can be felt in her voice only enhances the joy "Green" radiates, so her inclusion was the perfect exclamation point for Yong Guk's comeback single.
Another great element of "Green" is how it references "Orange Drive," a song Yong Guk gifted to fans prior to his military enlistment in 2019. In "Orange Drive," Yong Guk intended to express gratitude toward his fans while saying goodbye for the time being  while he served in the military. "Green" let's fans know that Yong Guk "made it to the sunrise." "Green" is the sunrise to "Orange Drive's" sunset, indicating new beginnings for Yong Guk (in March, he signed with YY Entertainment").
The only downside for "Green" is that it doesn't have an MV. It would be interesting to see how Yong Guk would have portrayed this song in an MV since his videos are usually artistic and meaningful. Instead, we have a lyric video featuring Yong Guk in a field listening to headphones, a soft filter fuzzying the imagery to give the song a nostalgic feel. But, knowing Yong Guk's artistry, perhaps "less is more" is a fitting motif for a song that makes a listener feel warm and optimistic.
What are your thoughts on Yong Guk's "Green"? Let us know in the comments!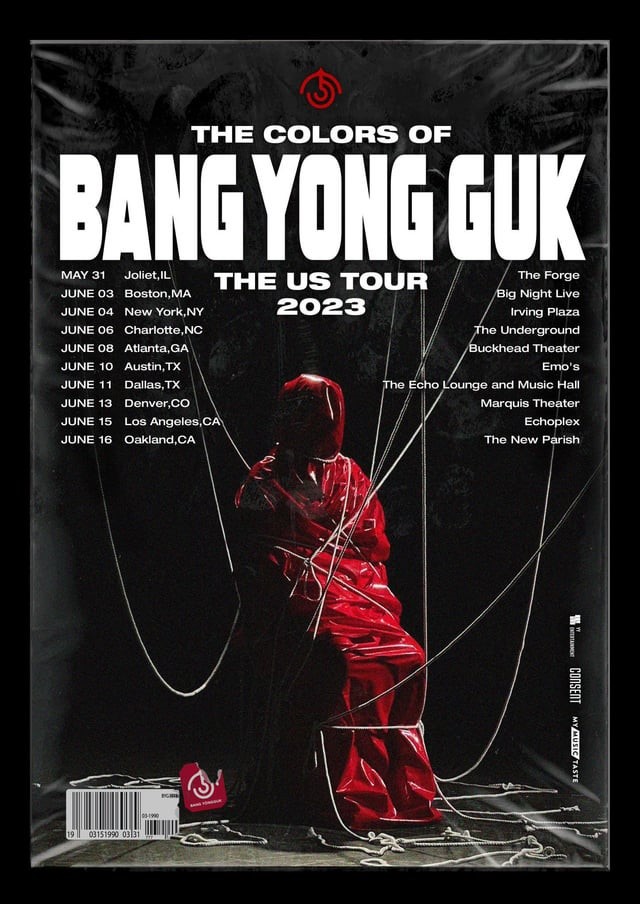 —-Olivia Murray
#BangYongguk #Yonguk #YonggukGreenReview #BangYongukGreen #kcrushreview #kcrush #kpop #kindie #BAP #kcrushreviewarticle #BangYongguknewmusic #Soovi #GreenfeaturingSoovi #review #charm #YYEntertainment #BangYongguksignedwithYYEntertainment #sunriseforBangYongguk #newbeginnings #aftermilitaryservice #Greenlyricvideo #BABYBAP #happy #warmcomforting #optomistic #kcrushamericamagazine #BangYonggukleaderBAP #Orange #Up #Off #RacingBangYongguk #korean #koreanhiphop #hiphop #newsingle #USAconcerttour #BangYonguk2023USAConcertTour #TicketsOnSale #TheColorsOfBangYongGukUSTour #GreenBangYonggukscombacksingle
Related Articles