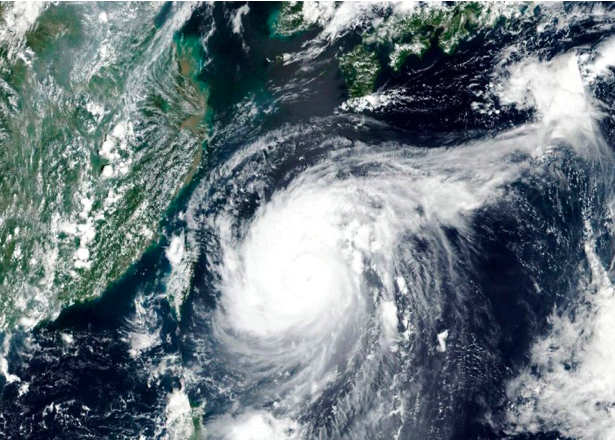 Typhoon Maysak is forecasted to be one of the most powerful typhoons to ever hit South Korea – it's currently moving towards Jeju early this Wednesday.
According to the Korea Meteorological Administration, Maysac was moving at 22 kph some 370 kilometers south of Jeju as of 6 a.m. Its maximum speed was 47 meters per second with an atmospheric pressure of 950 hectopascals – being categorized as a strong intensity typhoon.
The agency said that Maysak would cause more damages than Typhoon Bavi that hit Korea last week and was expected to follow a similar route as Typhoon Maemi that caused the second-highest property damage recorded in 2003.
Maysak is forecasted to pass through seas east of Jeju soon and arrive on the southern coast near Gyeongsang Province on Thursday. It is later expected to pass through to Busan and the eastern coastal cities.
They typhoon's strength is expected to ease in the afternoon, but substantial damage is still expected as the inland is predicted to be under the influence of the typhoon.
The national weather agency warned of heavy rains and strong wind in many regions. Rainfall is forecast for all regions in South Korea and is possible the typhoon changes in strength and direction. With the typhoon approaching the country, a typhoon advisory has been placed in seas surrounding Jeju, which is to expand all over the country.
J.Chung. 
Related Articles