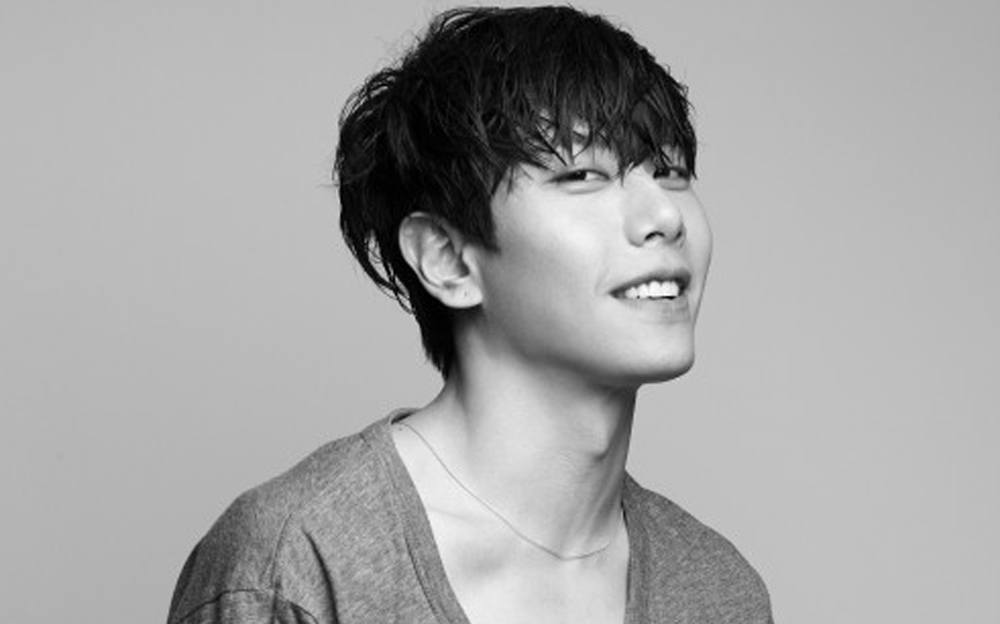 Korean singer, Park Hyo Shin was born on December 1, 1981 in Chungcheongnam-Do, South Korea.
Park was a gifted singer from an early age and as a youngster, he used to frequently perform foxtrot music at his family's restaurant, where people would visit the restaurant just to hear him sing.
Being an introvert, Park never considered becoming a professional singer but one of his friends talked him into competing at his school's song contest; Park competed and was awarded first prize. This paved a way for him to win numerous Grand Prizes in other singing competitions.
As he enrolled into High school, Park became a trainee at a certain entertainment company and started recording his first album. Within a few months, the company had to shut down due to lack of funds. Park took an audition and relocated to another agency where he was faced with more disturbing issues.
It was revealed that his new company was a scam and Park was pressured into paying all the expenses incurred from recording his demo, rooming fee and the various.
The company demanded a large sum. Park asked to be let off from the contract because he had never even signed a deal with them. His parents had just divorced and he wasn't in a good place financially.
This unfair incident caused injury to Park's feelings and made him reconsider pursuing his dream of being a singer.
Then his friend introduced him to composer, Hwang Yoon-min and Park resumed recording again under Hwang's guidance.
Park trained for almost a year until his debut on November 4, 1999, through a radio program. Later in the same month, his first album, "Things I Cannot Do For You" was released.
He received a mass of media attention, after appearing on a popular music show, Lee Sora's "Propose" on KBS.
Approximately, 440,000 copies of his debut album were sold and placed 15th on 2000's Music Sales.
Park was honored to be awarded the Rookie of the Year award at the 15th Golden Disk Awards. By this time, he was already settled down as a great talent to be reckoned with by the Korean public and critics.
The album "Second Story" was released in February 2001, its first single, "Longing" became another massive commercial success.
This album was specially produced by prolific producers in Korea, Yoon Sang, Kim Dong Ryul, Jo Kyu Man and Yoo Hee Yeol.
The next album, "Time Honored Voice" was released in September 2002 with 470,000 copies sold. Its title song "A Good Man" ranked top of the charts for two weeks in SBS Inkigayo and he was given Main Prize from the 17th Golden Disk and Seoul Music Award.
His fourth album, "Soul Tree" was released in 2004, which was extremely well-received. In November, Park sang "Snow Flower" which became the original track to K-drama, "I Am Sorry, I Love You."
This song for the K-drama, is thought to be the piece that brought Park the most fame. "Snow Flower" was originally sung by Japanese singer, Mika Nakshima and since has been covered by many others.
But it is of popular opinion that Park's version is the most critically acclaimed due to the song delivery.
Park released his 5th full studio album, "The Breeze of Sea" in 2007 and for the next few years, he had to deal with several intricate lawsuits regarding his agencies.
In October 2009, to celebrate the 10th anniversary, Park held a series of concerts at the Olympic Fencing Gymnasium.
For years, he has been famous for bringing his A-game to every one of his concerts.
On September 15, 2009, Park released his 6th album, Gift-Part 1."After Love" also made it to the top of the charts.
From 2010, Park began his mandatory service at the Korean military and was discharged on September 24, 2012.
In 2014, Park released a song called, "Wild Flower" which became a great comeback song for him.
The same year, Park released a digital single, "Shine Your Light" where he utilized a very mellow singing technique that he rarely used before.
Since 2000, Park took leading roles in several musicals, including Mozart! and Phantom.
https://www.youtube.com/watch?v=R3JWree2dJk
Park's trademark would be his husky voice.
Park's singing technique has vastly improved and altered over the years; he is also known to have the ability to project different moods and feelings depending on the song.
This unique style of sound he projects has made him one of the most loved ballad singers; as well as being one of the most highly praised performers in Korea. This is evident as he was asked by the Blue House to perform in front of the U.S. President during his visit on November 7th.
-J. Chung.
Related Articles