On November 24, 2016, YG Entertainment announced that Nam Taehyun's contract has been nullified and that his now-former group WINNER will continue with four members with no plans to add a replacement for him.
In a statement, YG Entertainment sources said,
WINNER who had many things planned for them this year had put all their activities on hold unfortunately due to Taehyun's mental health issues.
YG and the other members have put Taehyun's mental health as the main priority and decided to wait for his recovery. However, due to the fact that the mental issue was one that has been present ever sine his childhood, it is impossible to predict when he will recover and when he will be able to return to activities.
After much discussions with Taehyun, we have decided that it is not possible for him to continue activities as a part of WINNER and as of November 18th, the exclusive contract between YG and Nam Tae Hyun has been terminated.
This is mainly due to the fact that Taehyun felt responsible for the fact that the team was put on halt because of him and that WINNER, who is only two years into their debut, can no longer wait to continue their activities.
Although Taehyun will no longer be with WINNER we hope that they will continue to support each other in their musical careers.
In October 2016, YG announced that Nam would be on hiatus to seek treatment for mental health reasons. The company stated then that Nam has been battling mental health issues since his trainee days, even though some sources suggest he's been struggling since his youth. Multiple sources reported that Nam's situation was dire and that he left the YG dorms to go home to seek therapy and treatment. Thus, WINNER's comeback was postponed.
When news of Nam's mental health status broke, YG Entertainment stated, "It's a disappointing situation that the timing for WINNER's next activity cannot be anticipated. YG hopes the WINNER members successfully overcome the team's first crisis, and we'll be doing our best so that they can take off once again."
Naturally, there were Netizens that did not believe the mental health reasoning for his hiatus at the time. Netizens speculate that there were issues between Nam and his fellow WINNER members, using "evidence" from his Soundcloud to back their claims, pointing to lyrical content suggesting there was bad blood.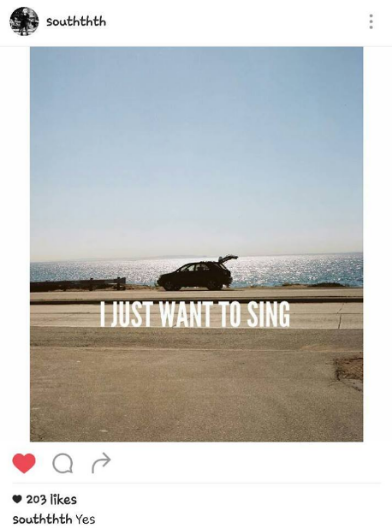 Prior to the announcement that Nam would no longer continue with YG and WINNER, he posted a now-deleted Instagram photo that said "I just want to sing." Again, Netizens wondered if there were issues between him and the company and him and WINNER.
These speculations were not confirmed.
Others speculate that the post merely suggested he wanted to return to the music scene quickly because he misses making music. Given his love for music as many often note, this seems like this reason is the case more.
Surely, there is more to the story as there always is in K-Pop, but chances are we'll never know everything completely. However, we hope to see Nam return to the music scene when he's ready, and we wish him wellness and good health as he continues treatment and therapy.
As for WINNER, they were supposed to return during 2016's fourth quarter. Their comeback schedule has not been released yet since the announcement of Nam's departure.
—-Joelle Halon
Related Articles