SXSW was home to the 3rd annual Kpop Night Out featuring a variety of Korean performing artists. This year's line up included the mysterious Hitchiker, Crayon Pop and legends Epik High.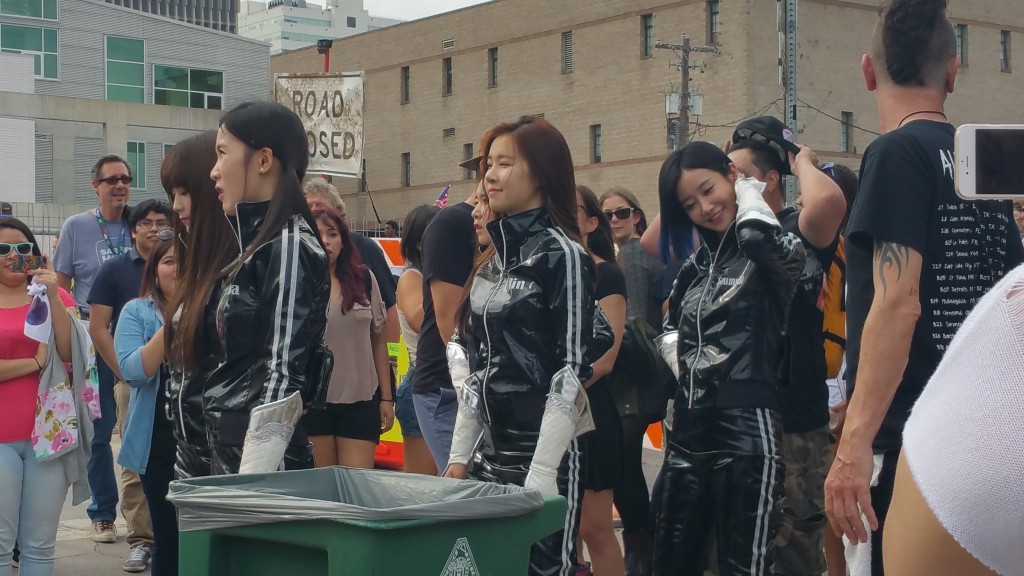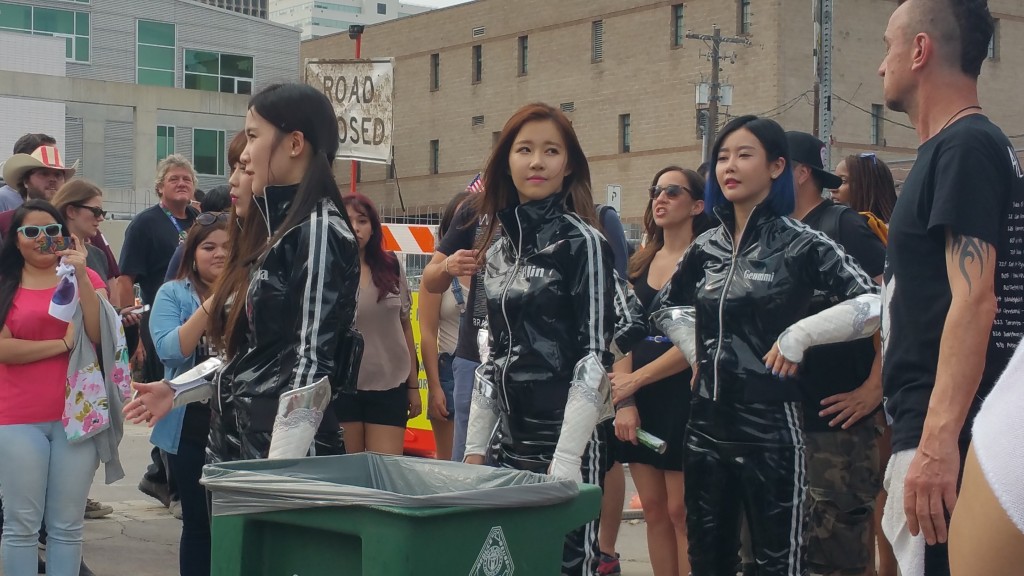 People began lining up for the show as early as 9:00 a.m. that morning. Before the show started at 8:00 p.m., the line had wrapped itself around the building and down the street. There was some excitement for those in line during the day; Crayon Pop, in full uniform, came out of the venue to film.
The first act to perform that was Asian Chairshot. I was only able to see one song from this group but they rocked the stage and the crowd loved it, despite that a majority of them were there for the pop performing later on. The lead vocalist hopped into the crowd and ended up back on stage wearing a cowboy hat to finish their final song.
Next was Eastern Sidekick, another group that many people would not have expected have attended Kpop Night. With their long hair, many anticipated a more hair metal sound, instead of the more melodic sound they have. This was also when the venue filled to nearly capacity, a first for Kpop Night Out.
After Eastern Sidekick, the Barberettes took the stage. I had personally been anticipating seeing them and they did not disappoint. Dressed in flapper girl styled dresses, it seemed like they had stepped straight out of the 50's. Vocally, I was blown away with how talented all three members were, along with their live band. They performed two of their newest songs for us, including their first fully English track, and finished with their cover of "Be My Baby", their most popular upload to date.
Self proclaimed 'total art' and electronic group, EE, were next to perform. I could understand where the idea of 'total art' comes from; two dancers, their faces completely covered with glitter paint, began twisting and contorting before either of the vocalists came on stage. EE has two vocalist, Big E and Little E, both of which are rappers. This group was also very interactive in with the audience, jumping into the crowd and dancing with people. Little E was also very animated on stage, swearing at the dancers and talking back and forth with the crowd.
Next up was the mysterious Hitchiker, who came out in full body costume. He started out with his most popular song, Eleven, and the crowd went crazy. The bass was so unbelievable strong you could see the hair on your arms vibrating. Hitchiker, despite his large suit, was animated the entirety of his set.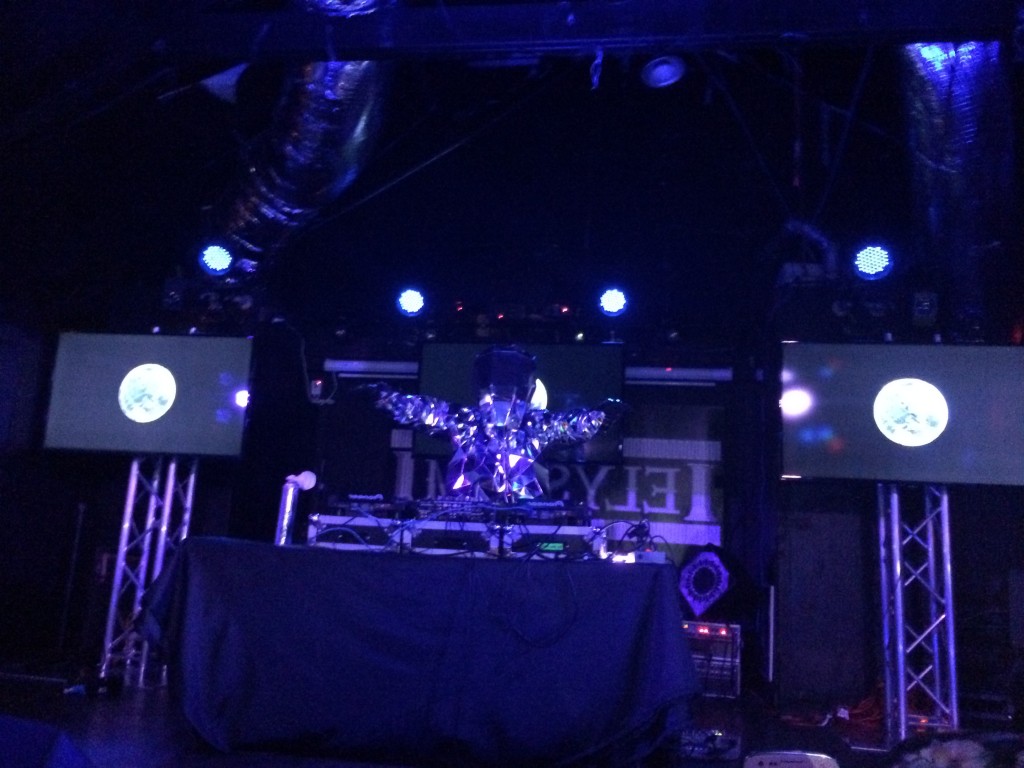 Crayon Pop was next, and once the preview music videos began playing the crowd went crazy, jumping and screaming fan chants. When they actually came on stage the screams were deafening and the girls looked surprised at the number of people that were excited to see them. They played a short 4 song set, including the first live performance of their next comeback song, FM. Crayon Pop also promised they would be back soon on a tour before performing "Bar, Bar, Bar", with the entire crowd jumping along.
Finally, Epik High's set began, marking their first US performance in 6 years. They performed an extended set that included "Born Hater", "Burj Khalifa", "Happen Ending", and Tablo's version of "Eyes, Nose, Lips". All the members expressed their excitement and how thankful they were for their American fans, promising to come back this summer with a multiple city tour. Despite the 1 AM start time, the crowd was as energetic as possible, screaming along to every song performed.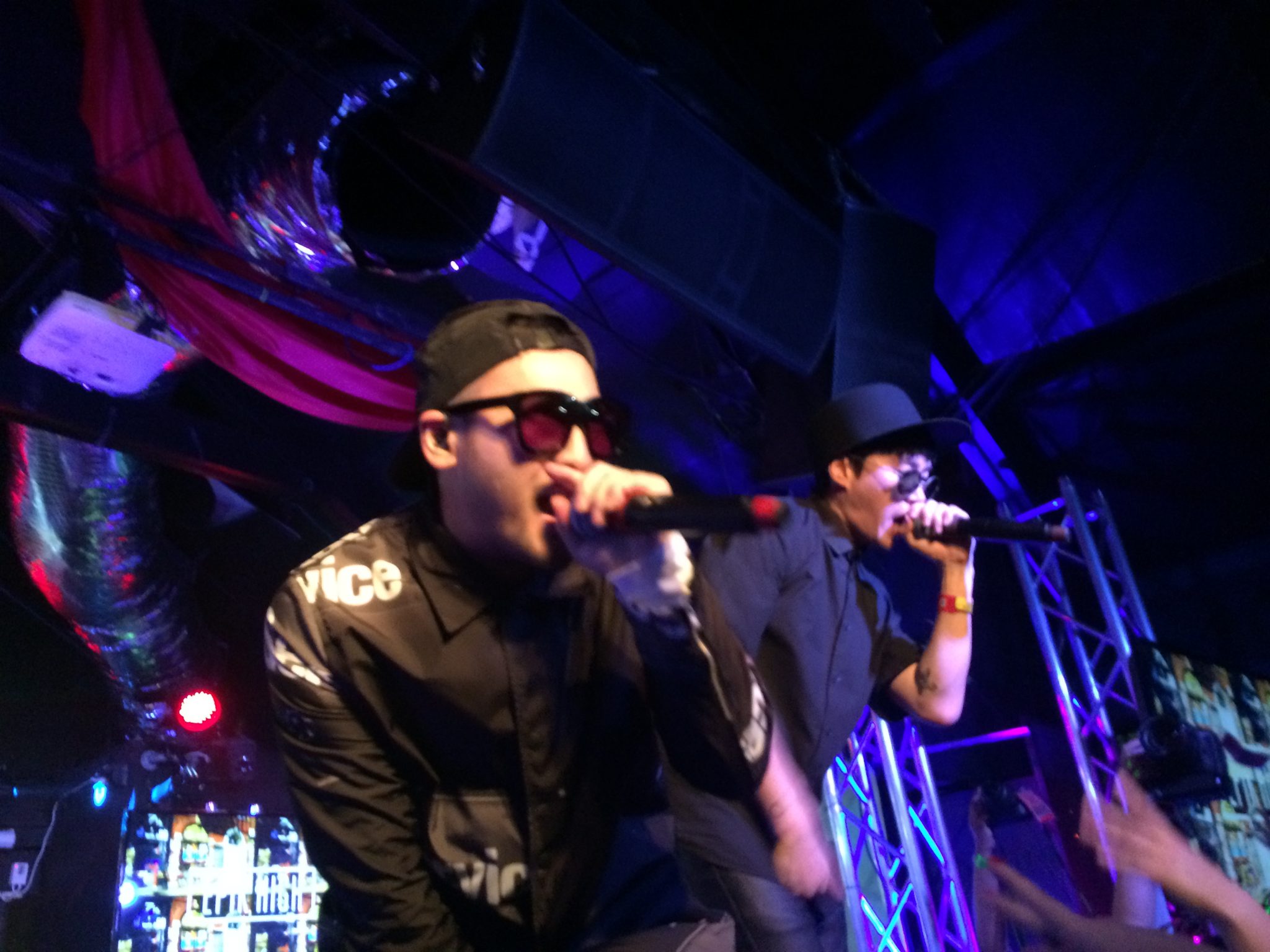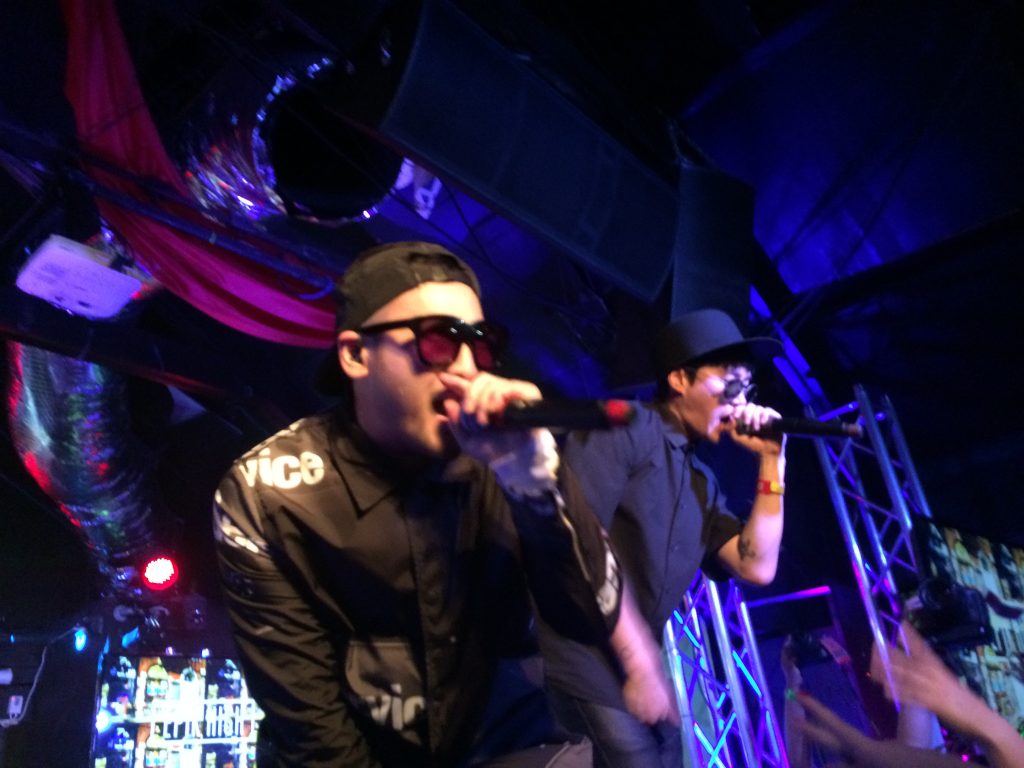 Despite being called Kpop Night Out a majority of the acts that performed were not pop. This diversity is good for expanding these group's audiences and showing those who wandered in that the Korean music scene contains much more than just Kpop. I am highly anticipating next year's event and cannot wait to see what KOCCA, the sponsor behind KPNO, has in store for attendees.
-Ke'Anna Bullard
Related Articles