If you are visiting South Korea from July to August, these fabulous festivals will provide a lot of fun and entertainment that you can share with your family members and loved ones. Here's the list of festivals you can attend.
Bucheon International Fantastic Film Festival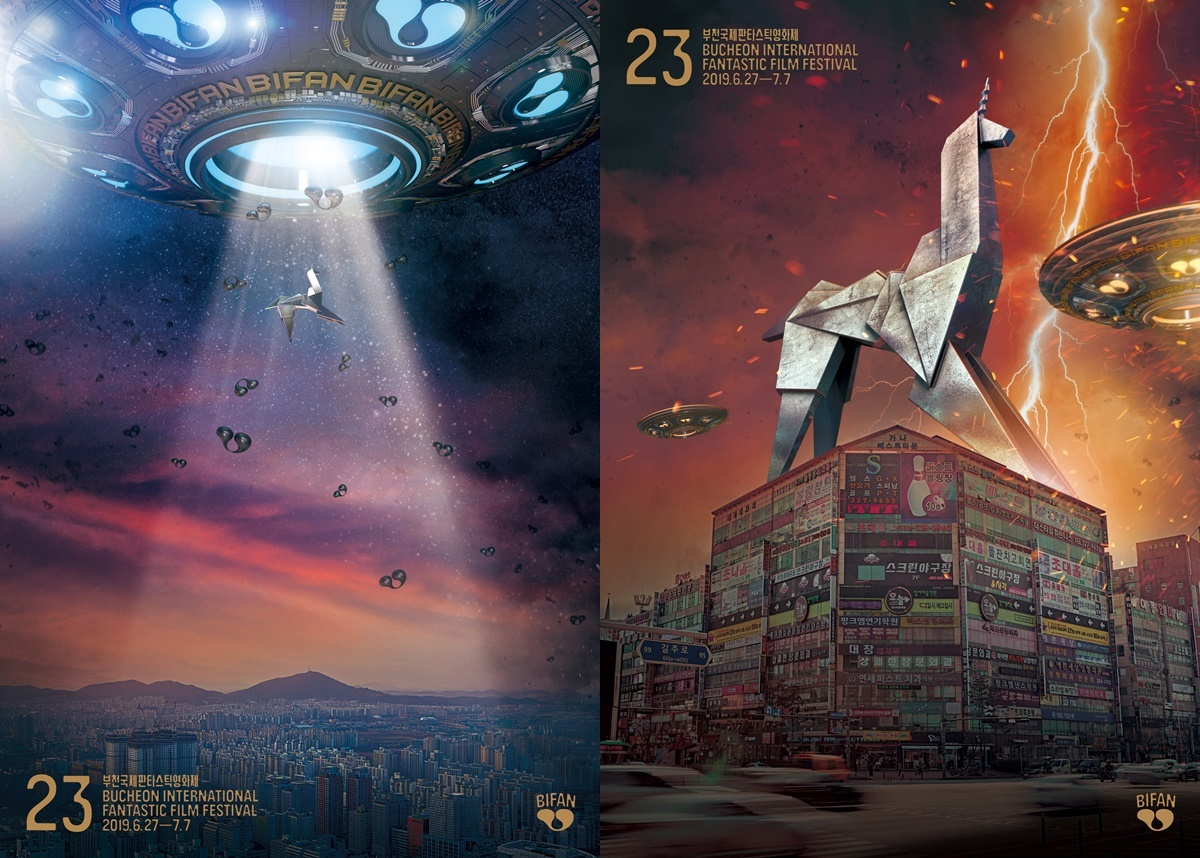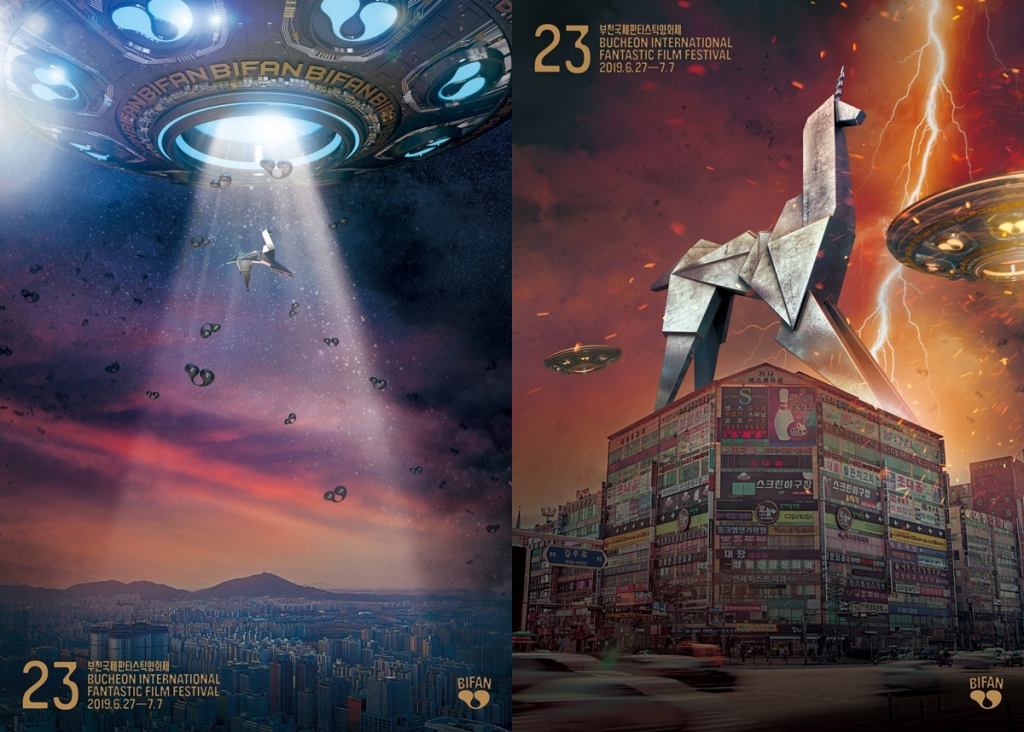 Bucheon International Film Festival screens independent movies from all around the world and offers a chance to engage in free-style conversations with the film directors. The festival showcases movies of numerous genres like horror, mystery, thriller, sci-fi and many more.
Period: June 27th ~ July 7th 2019
Venues: Bucheon City Hall, Bucheon Gymnasium, Korea Comics Museum, Bucheon Art Bunker B39.
Buyeo Seodong Lotus Festival
The Buyeo Seodong Lotus Festival is held at Gungnamji – the first man-made pond in the nation. Visitors can expect to see red and white lotuses as well as water lilies.
During the night, the pond is illuminated with LED lights and sculptures. The most popular event at the festival is the performance showcasing the love story between Prince Seodong and Princess Seonhwa. Other programs include trying foods made with lotus and taking part in a lotus leaf tea ceremony demonstration.
Period: July 5th ~ 7th of 2019
Venue: Area of Seodong Park and Gungnamji Pond in Buyeo-gun, Chungcheongnam-do
Boryeong Mud Festival

Boryeong Mud Festival is an annual festival in Boryeong, which is a town around 200 km south of Seoul, Korea.
The first Mud Festival was launched in 1998 and has since attracted millions of visitors. Boryeong mud is well-known for its excellent quality and efficacy, so it's rolling around in it is safe, and does benefit your skin. This action-packed festival is popular among both locals and international visitors because it offers various programs such as the mud massage pack, colored-mud body painting and mud soap-making.
Period: July 19th ~ 28th of 2019
Venue: Daecheon Beach Mud Square in Boryeong-si, Chungcheongnam-do
Jisan Valley Rock Festival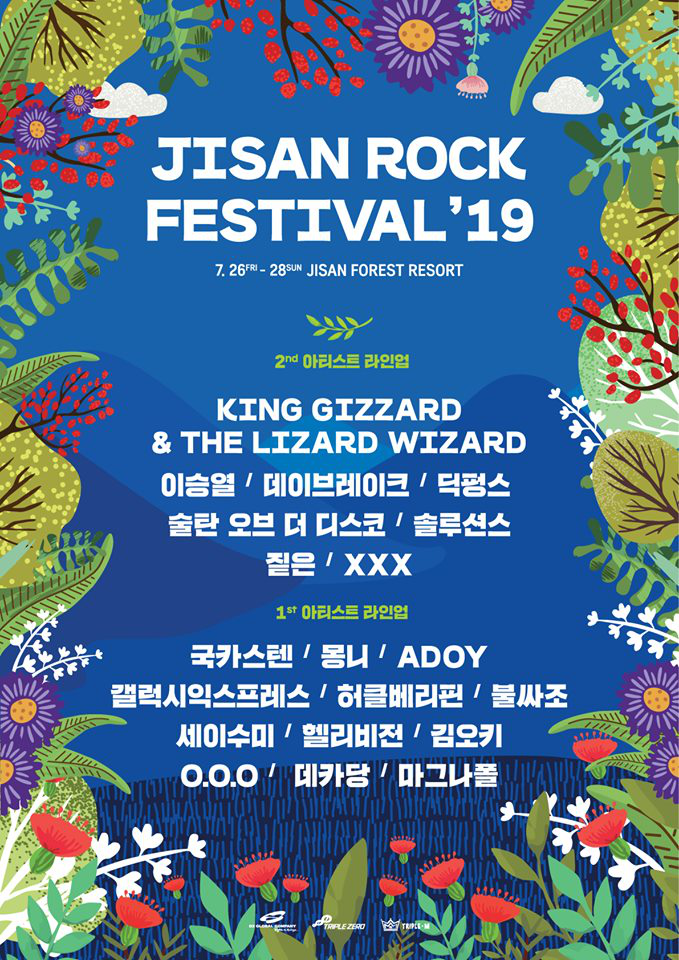 Jisan Valley Rock Festival features performances of top international rock artists, including King Gizzard & The Lizard Wizard, Adoy, and Guckkasten.
The music is to be enjoyed in the beautiful, natural surroundings by camping out at the Jisan Resort campground.
Period: July 26th ~ 28th of 2019
Venue: Jisan Resort, 267, Jisan-ro, Icheon-si, Gyeonggi-do
Bonghwa Eun-uh (Sweet fish) Festival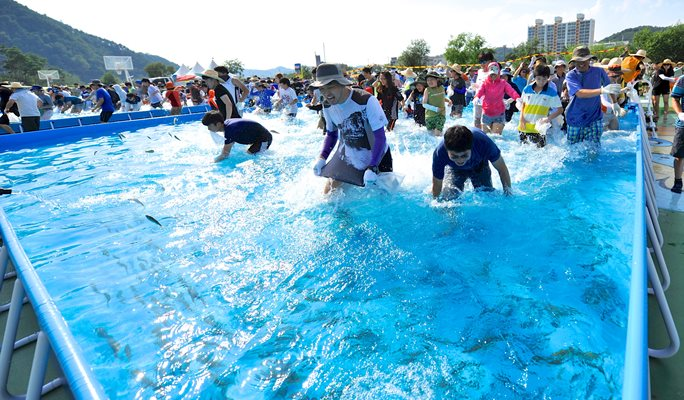 Bonghwa Eun-uh Festival is held at the pure waters of Naeseongcheon Stream in Bonghwa-gun. The main programs are catching sweet fish with a net or with bare hands, and various sweet fish-related exhibitions.
Period: July 27th ~ August 4th of 2019
Venues: Areas of Naeseongcheon Stream and Sports Park in Bonghwa-eup, Bonghwa-gun, Gyeongsangbuk-do
Busan Sea Festival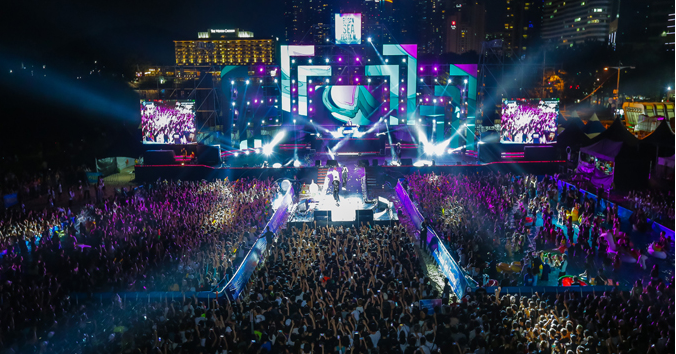 The Busan Sea Festival is a huge event that is packed with a rock music festival, a beach dance festival and a number of water sports. Concerts on the beach are a highlight of the festival, along with the night pool party, water carnival, and Gwangalli dance party.
Period: August 2nd ~ 6th of 2019
Venues: Haeundae Beach, Gwangalli Beach, Busan Songdo Beach, Songjeong Beach and Dadaepo Beach
Jecheon International Music & Film Festival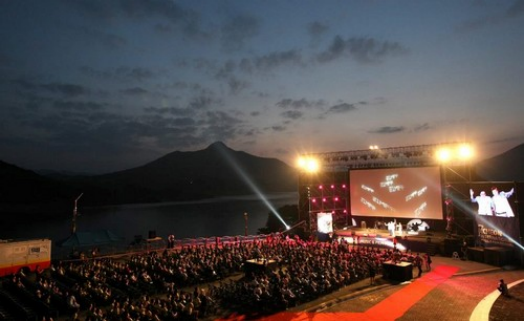 The Jecheon International Music & Film Festival showcases movies, documentaries, and animation that focus on the music used in the film industry.
Over 100 films are screened while musicians perform all throughout the city.
Period: August 8th ~13th of 2019
Venues: Areas of Megabox, Cheongpunghoban Lakeside Stage, Cultural Hall, and Uirimji Reservoir in Jecheon-si, Chungcheongbuk-do
Incheon Pentaport Rock Festival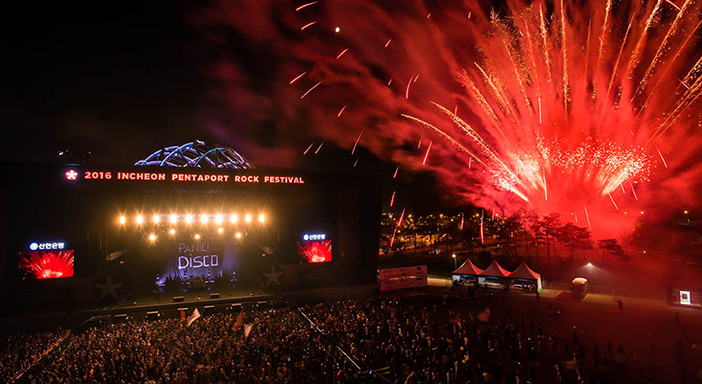 If you're a rock fanatic, Incheon Pentaport Rock Festival is recommended for you. Rock artists from both Korea and overseas to come to perform at this annual festival, and perform at the large outdoor stage. Two Door Cinema Club, Sevdaliza, and YB are some of the bands are headlining the festival this year.
Period: August 9th~11th of 2019
Venue: Songdo Dalbit Festival Park in Incheon
Tongyeong Great Battle of Hansan Festival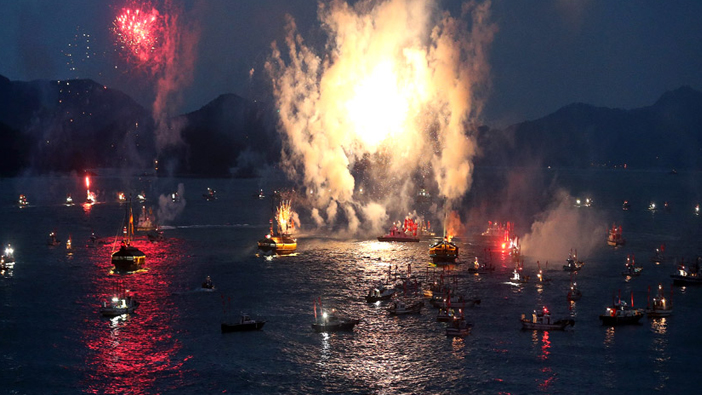 Tongyeong Great Battle of Hansan Festival is held to commemorate Admiral Yi Sun-sin (1545-1598) who led his people to victory during the Imjin War (1592-1598).
The festival features parades and recreation of the Great Battle, ocean sports and fun activities that you can participate in, such as making models of Geobukseon (iron-clad turtle ship built by Admiral Yi during the Imjin War) and arrows.
Period: August 10th ~ 14th of 2019
Venues: Areas of Cultural Plaza, Tongjeyeong and Yi Sun-sin Park in Tongyeong-si, Gyeongsangnam-do
—-J. Chung
Related Articles