May 6th, 2023 is a day I will likely never forget, not because it was my second day in Seoul, South Korea, but because it was my first time seeing iKON live in person in Jangchung Arena for the Korean leg of their "Take Off' world tour, their first comeback since 2022.
Officially debuting in 2015, iKON is a Korean male band composed of vocalists and rappers that have made a name for themselves as a group that has stayed true to their performance roots while being adventurous by mixing genres and singing songs not commonly done by K-pop groups. With a repertoire that hosts music in various genres from the intense hip-hop focused "Rhythm Ta" – their 2015 breakout smash hit-, sexy solo rock-ballad "Kiss Me" by Dong-huk, and the fun crowd pleaser "Fighting", a traditional Korean Trot song by member Song, which was released on their latest album Take Off.
There's nothing that quite matches the energy of being in an auditorium where a group of high energy singers backed by an amazing live band and back-up dancers are performing live. And to use an old cliche, the atmosphere in the arena was simply electric.
Of course no K-pop concert would be complete without the obligatory opening video introducing the members; Jay, Bobby, Ju-ne, Song, Chan, and Dong-hyuk. To be perfectly honest, sometimes these videos do seem a tad cheesy, but they've become a hallmark of an industry, which itself is fun.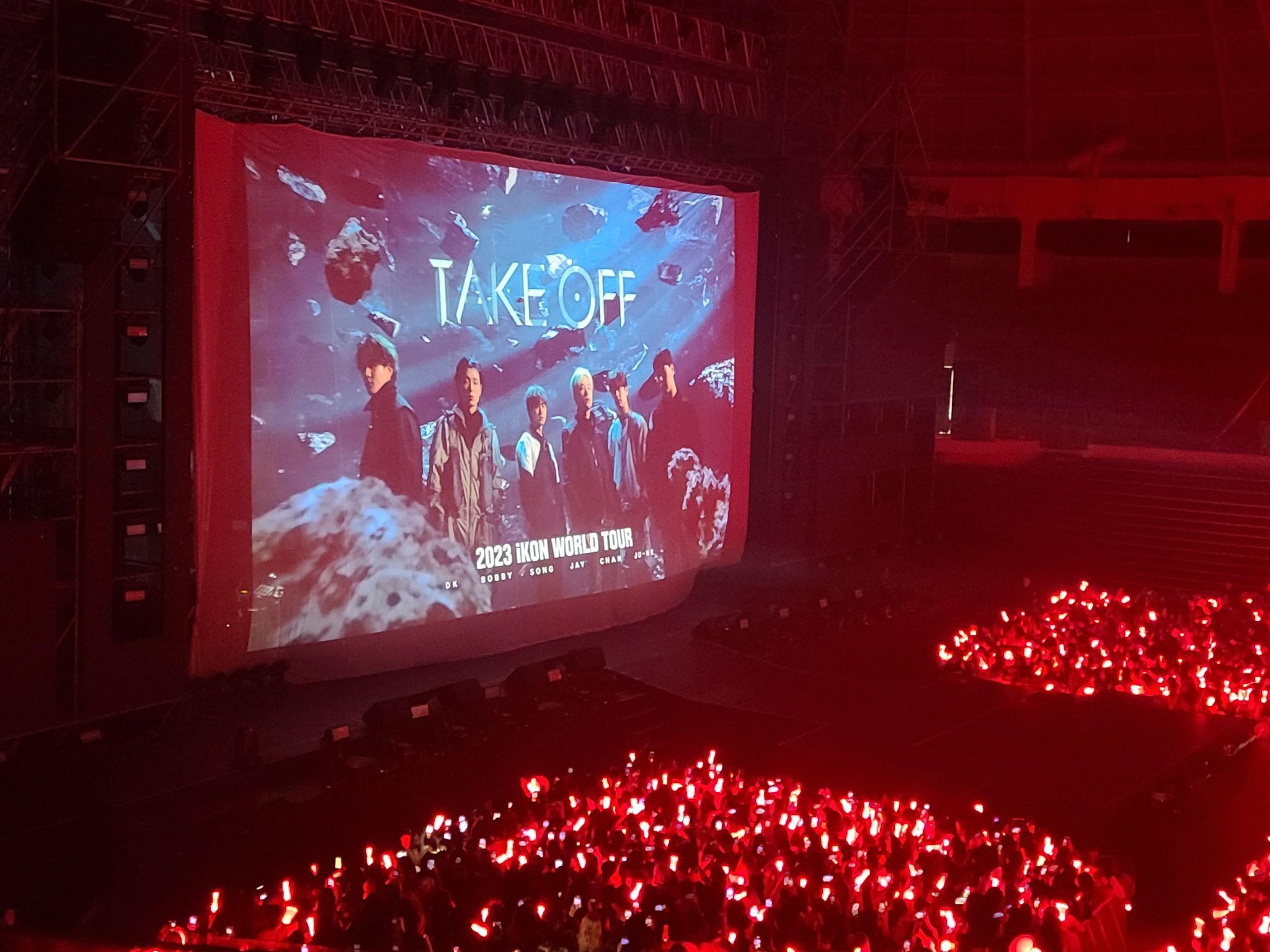 Following the VCR reel, the group entered the stage, and the energy immediately changed as they introduced the members of their live band, as each member played instrumental solos that all had an element of classical music that transitioned to a heavy metal composition.
After that fantastic introduction, was the beginning of the three hour main event, and what a kick off it was. From the opening bass notes of "Tantara", the second song on their new album, iKON proved why they're still beloved by iKONICS.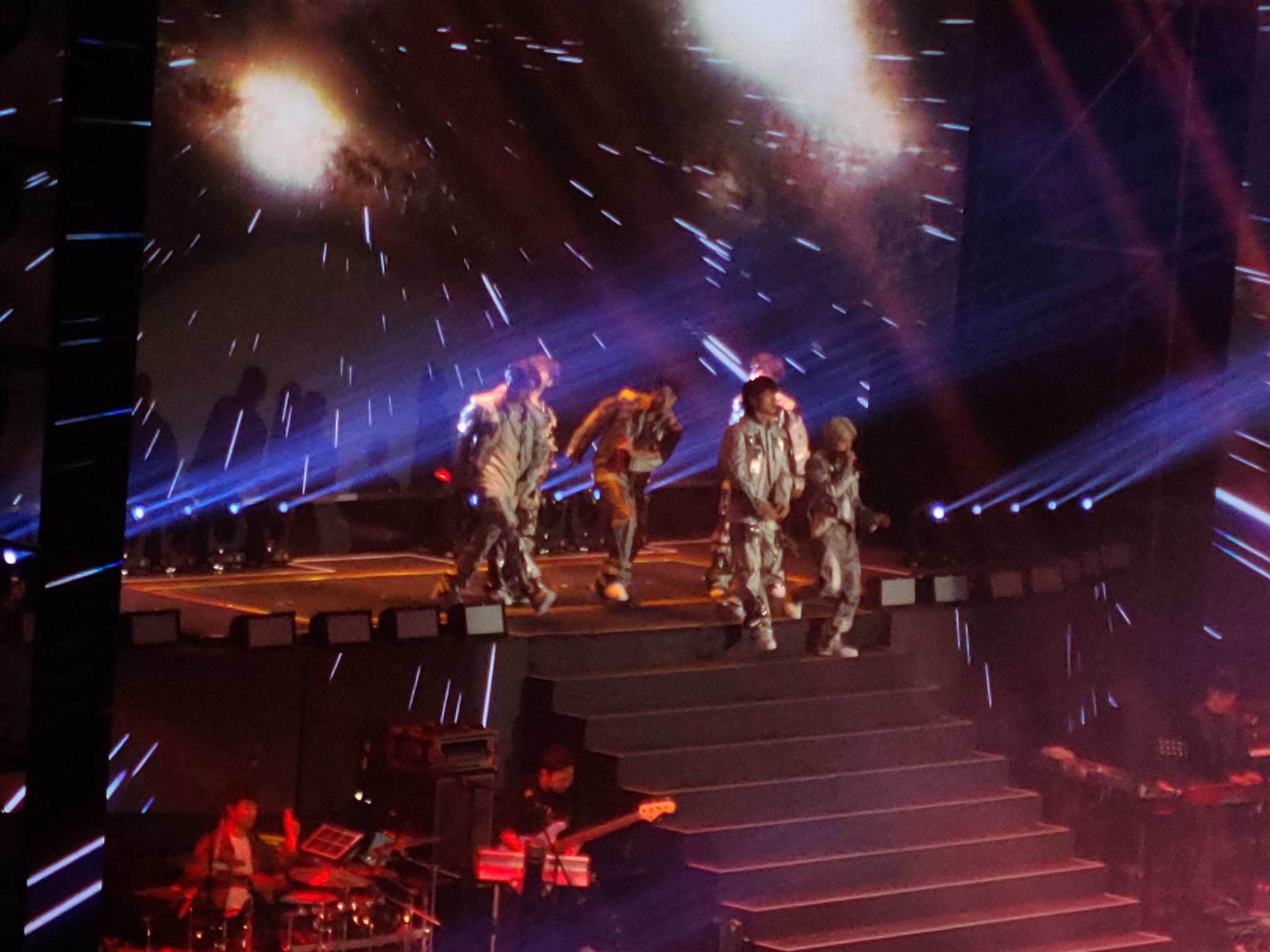 From "Tantara" they transitioned smoothly to "Sinosijak", "At Ease", a brief message to the fans by each of the gents, then "Dragon".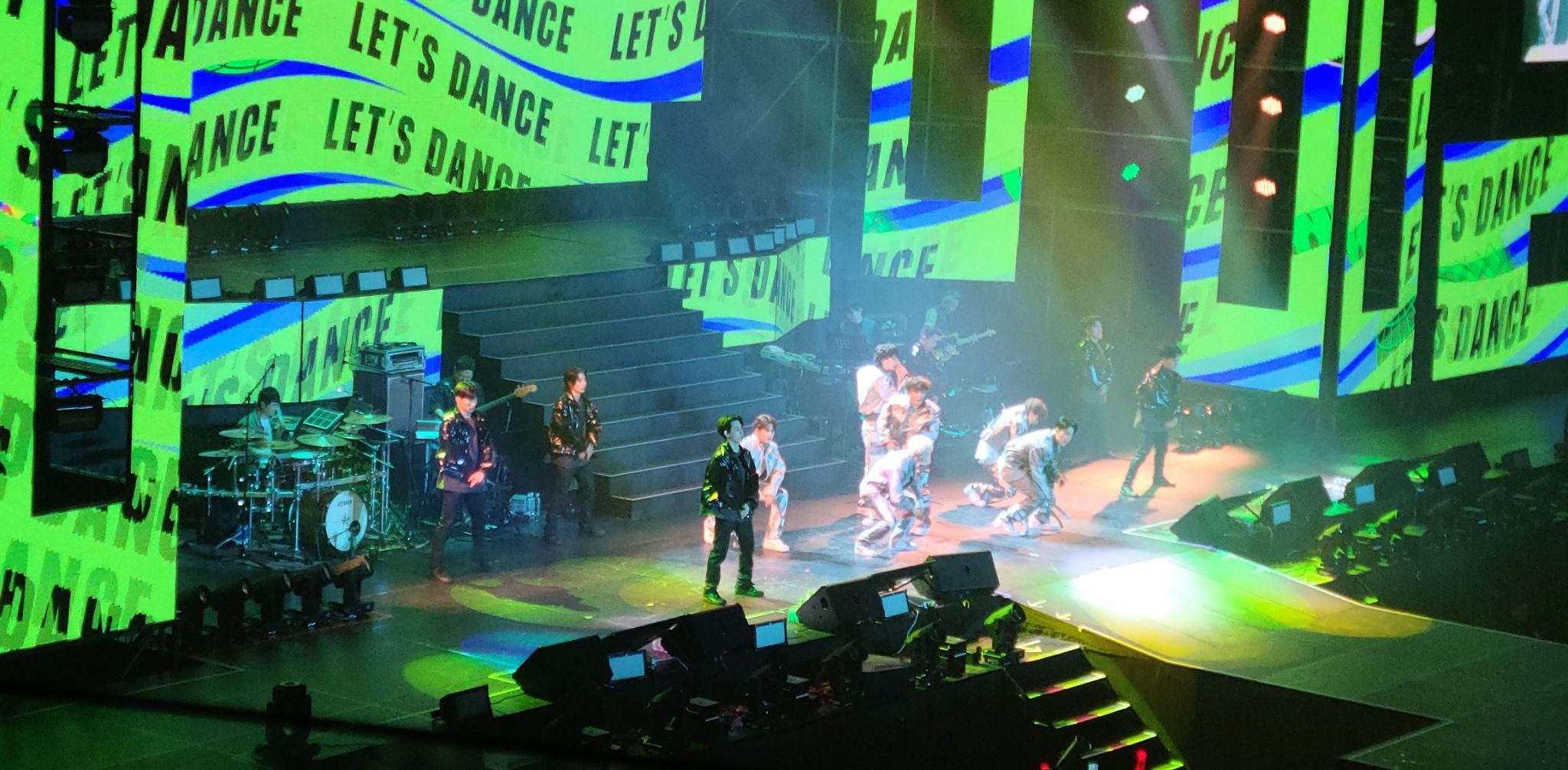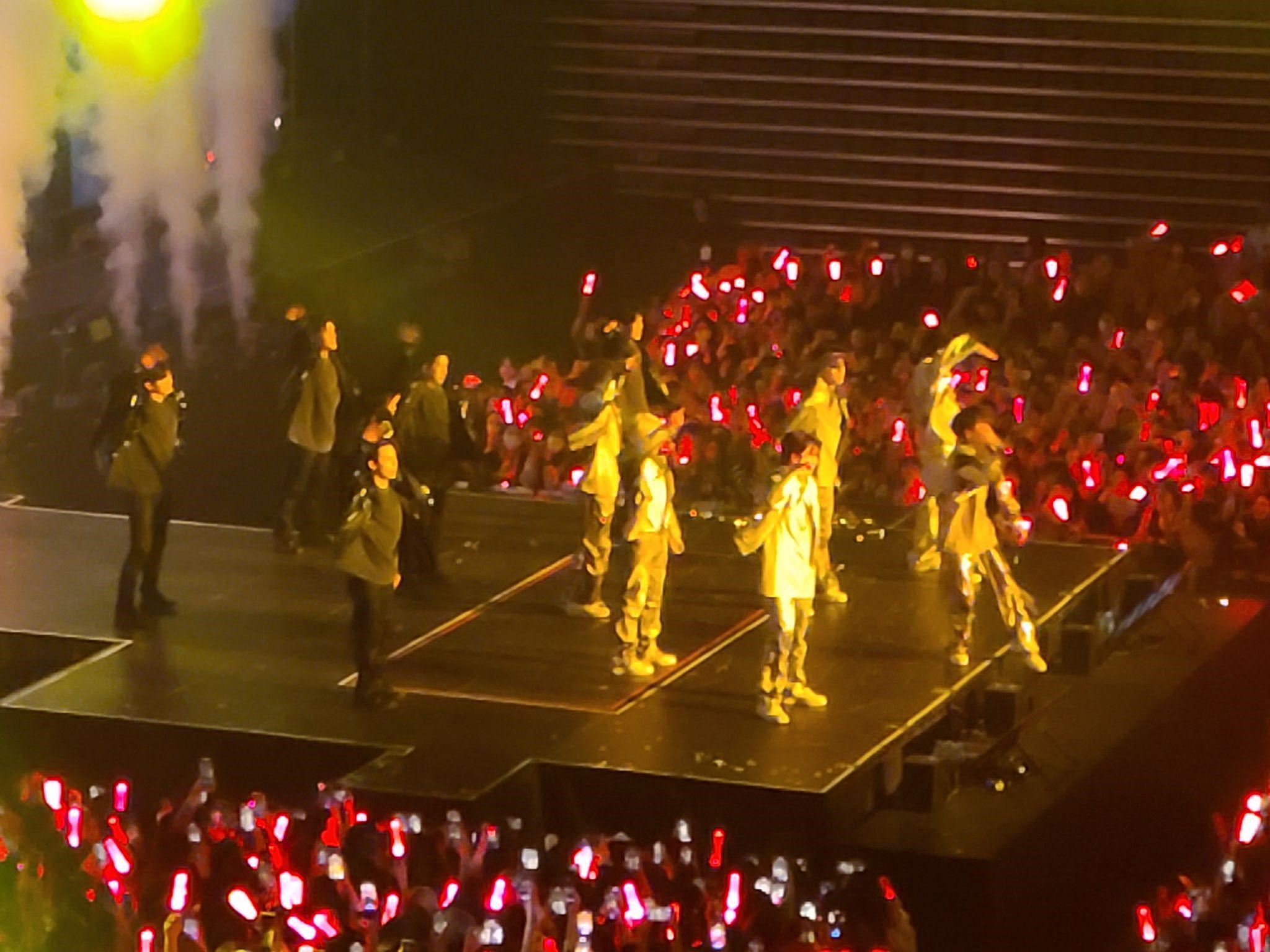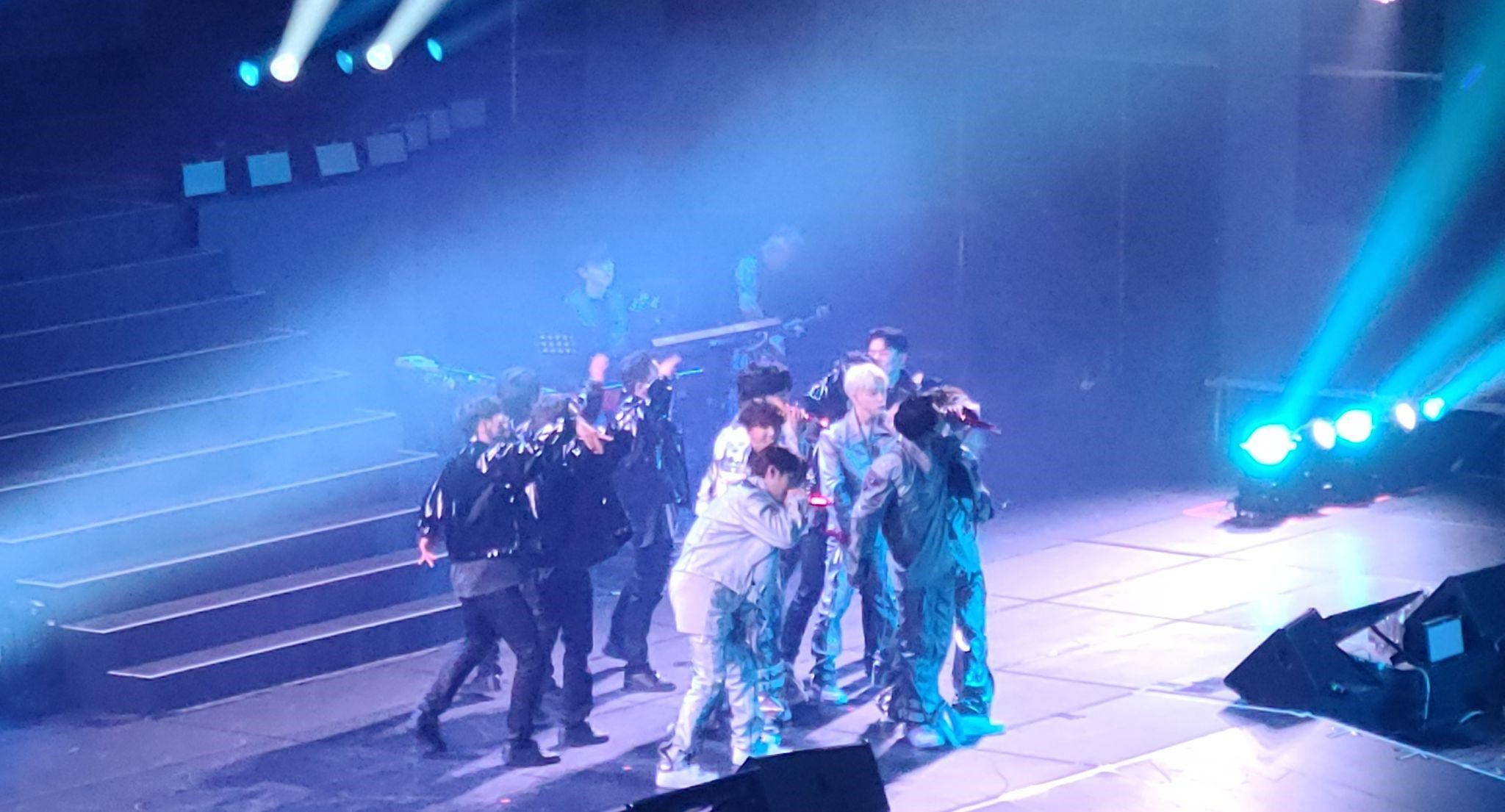 While a VCR in which the guys spoke about their history and future as a group played, the group and dancers went backstage for a quick change before starting their second set with "Killing Me", one my personal favorites "Rhythm Ta" – which had me on my feet, having the time of my life – followed by "Bling Bling".
The concert being three hours long gave the band enough time to do a thorough exploration into their discography, showing how unpredictable their tastes and talents are. There was the ever popular bop "Love Scenario", "But You", and "U" a contemporary high pitched pop song that falls into a style that's currently very popular with male K-pop groups these days, but with enough of the iKON stamp on it to make it different.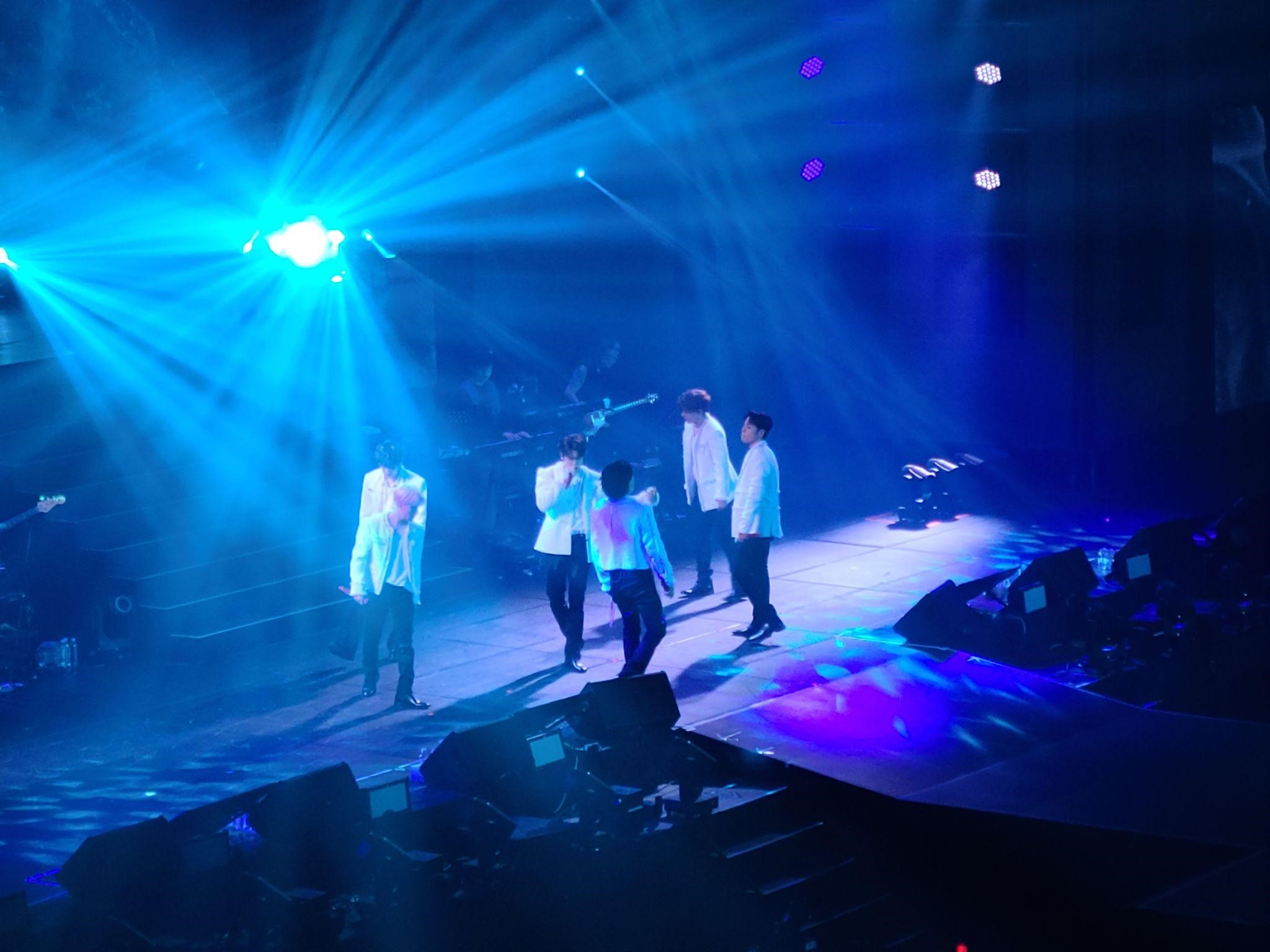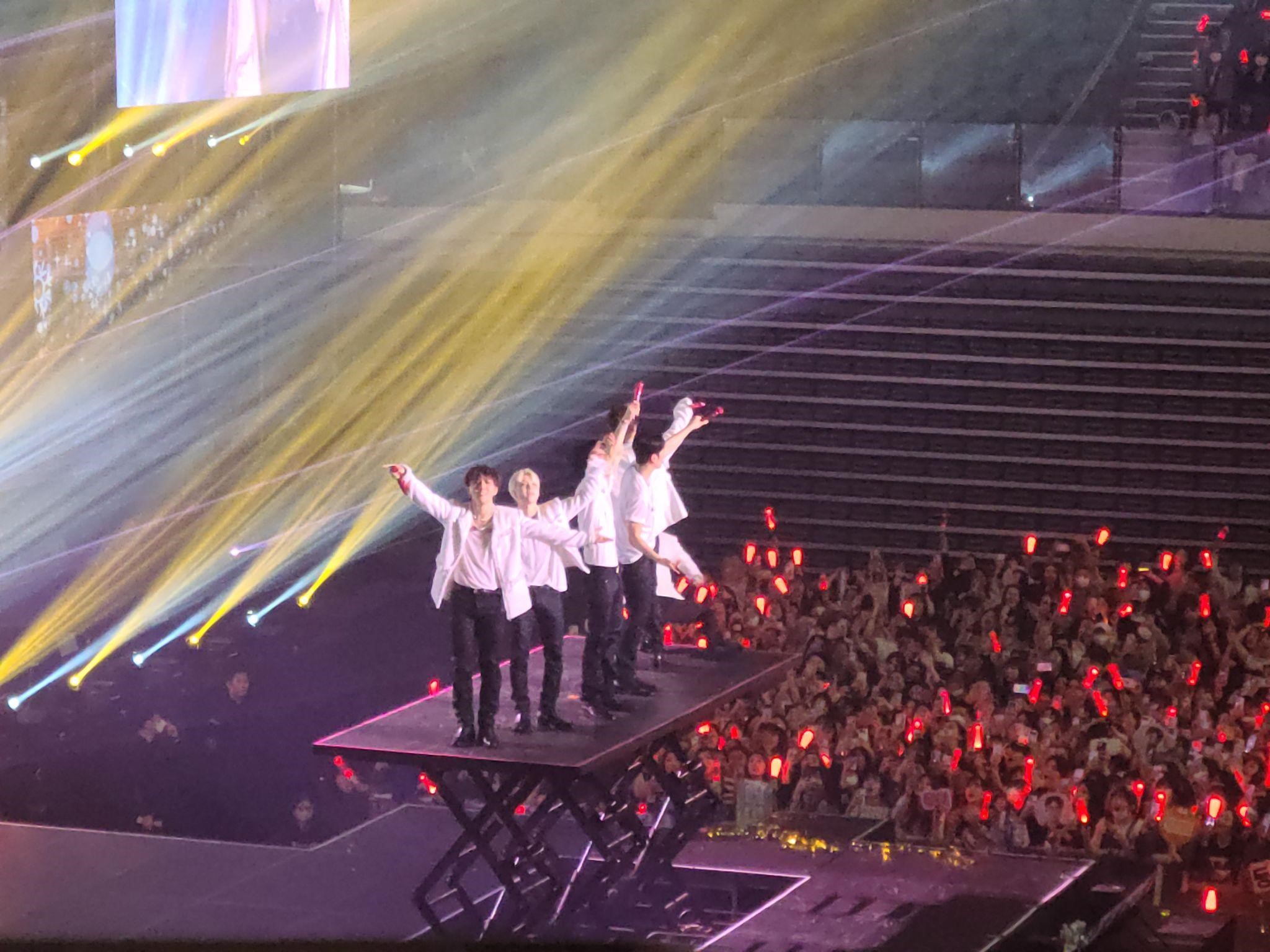 During the third set the audience was treated to solo performances by Jay who sang a smooth and soulful rendition of "Love on the Brain", Dong-hyuk's perfect for easy listening on a nice Summer evening "Kiss Me", Ju-ne's sexy performance of "Want You Back" which featured brief choreography segment with a female dancer, something I've been missing in K-pop these days, with Song's fun and catchy Trot song "Fighting" finishing up.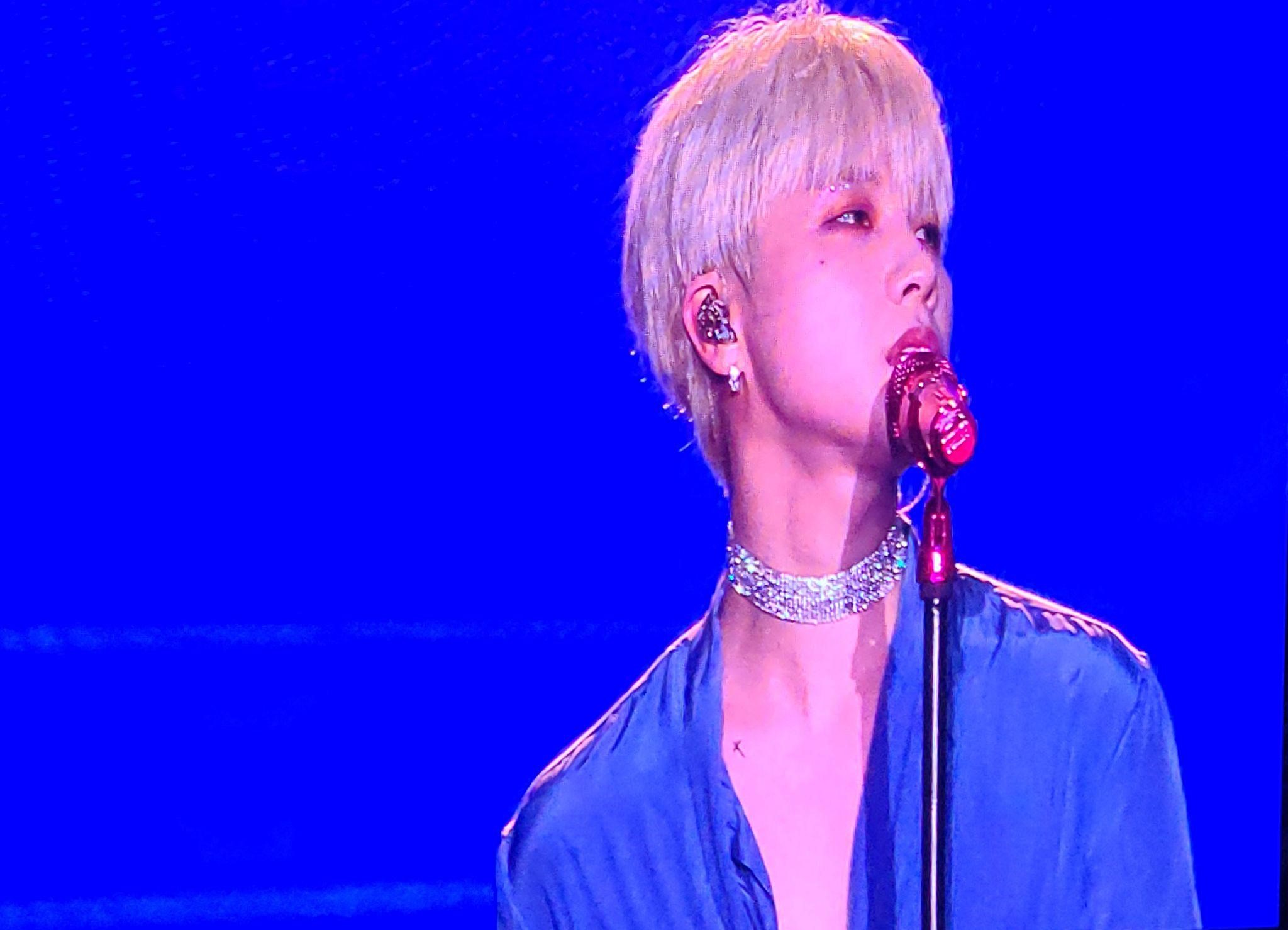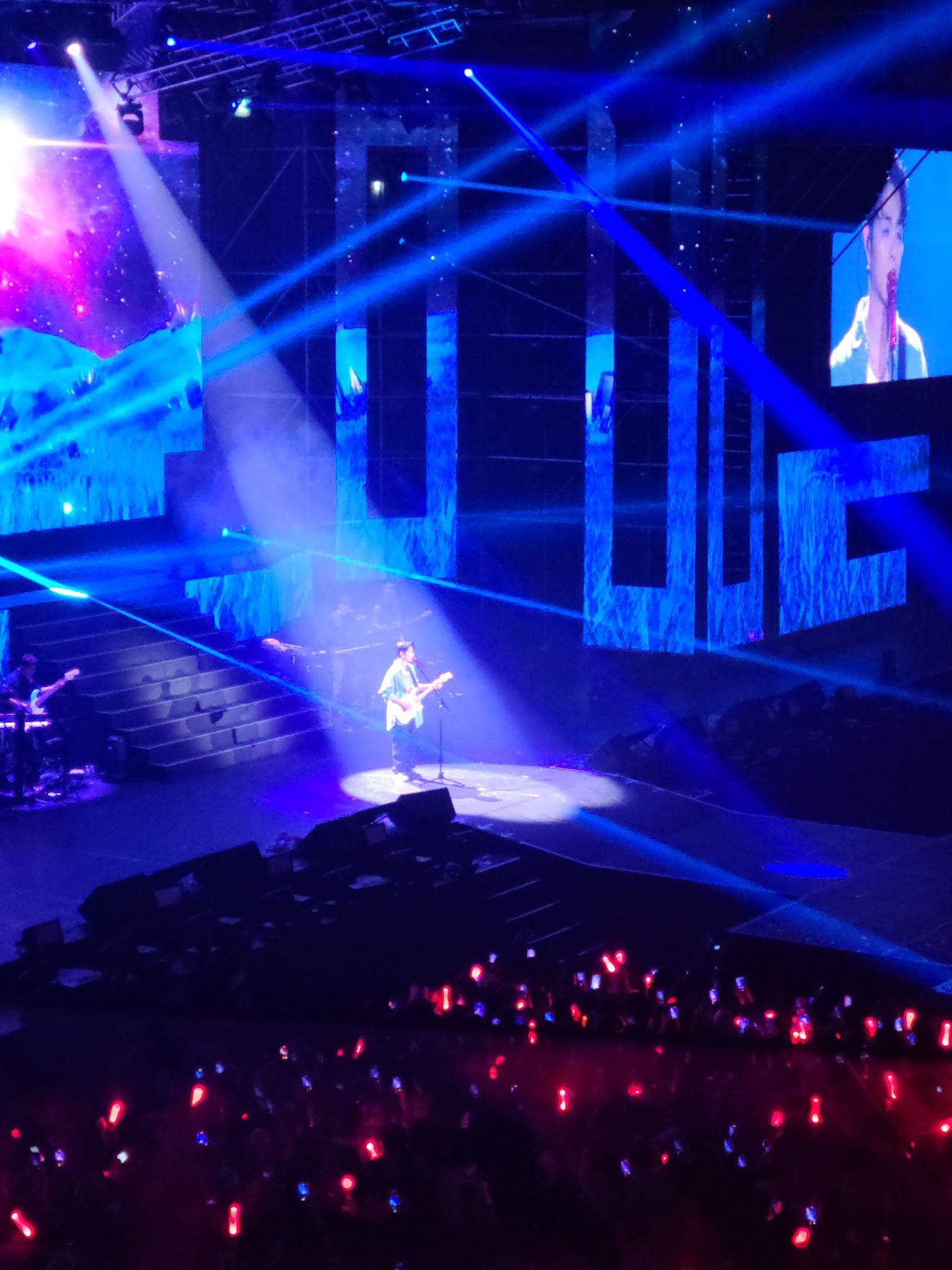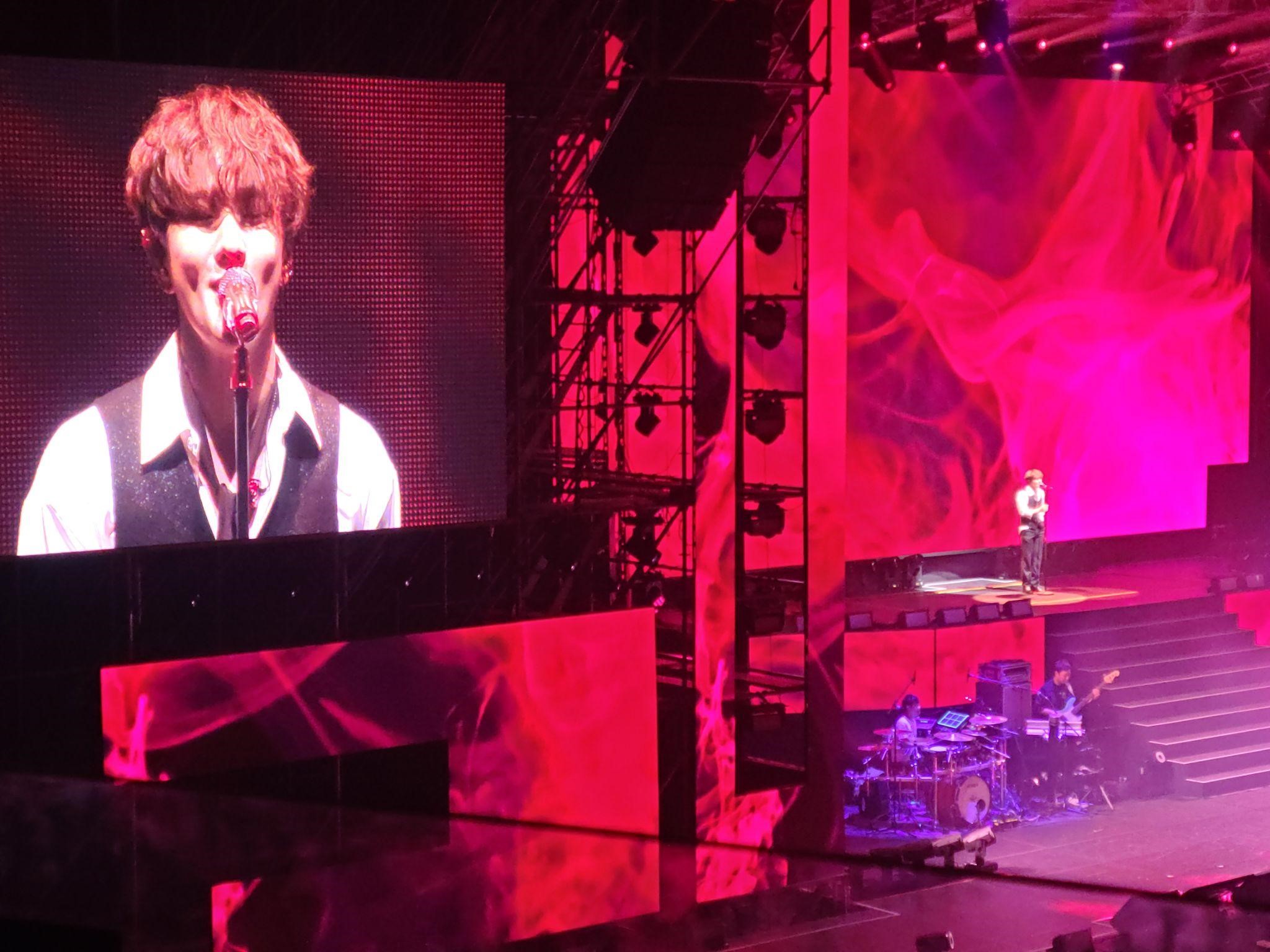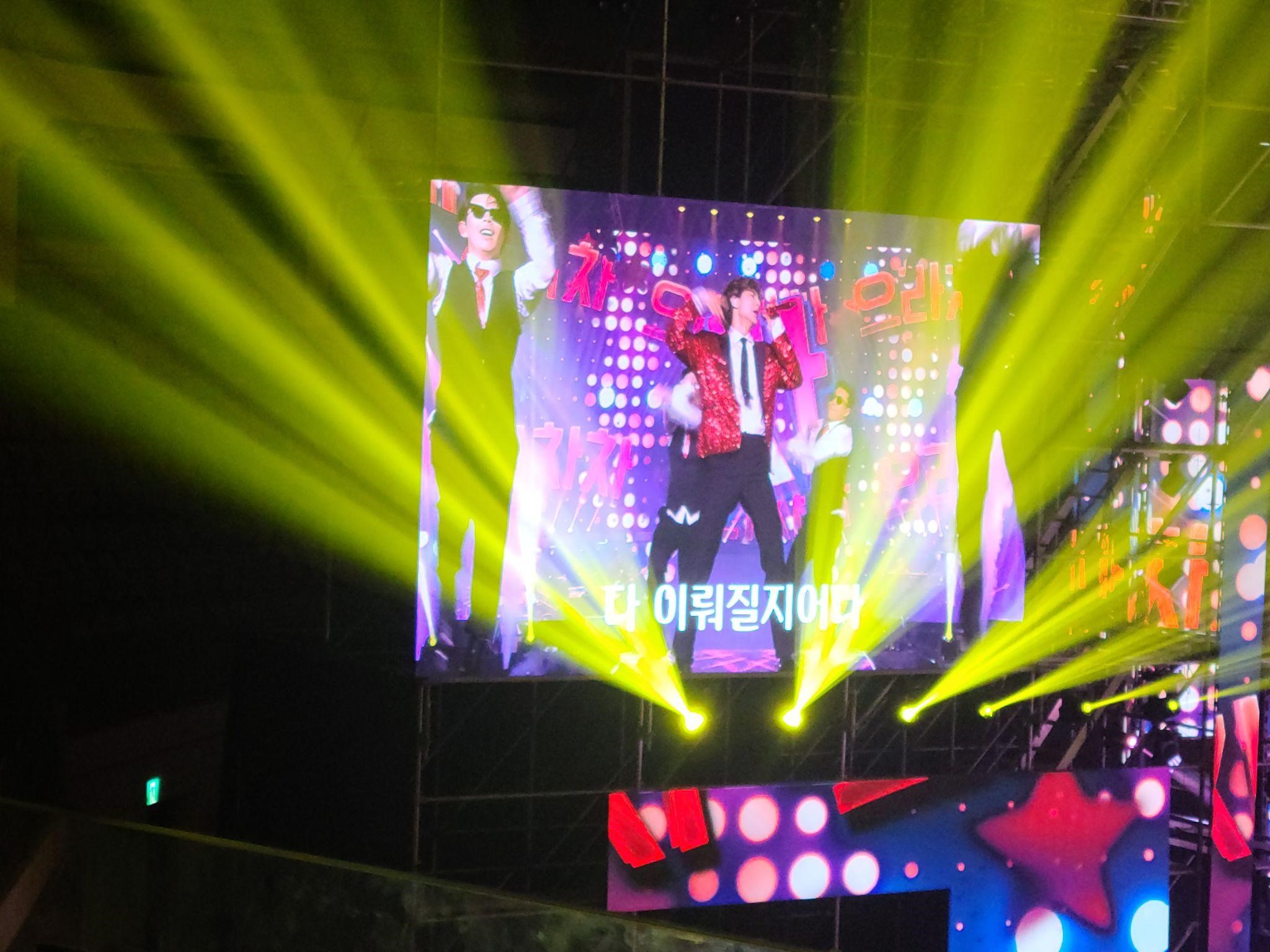 During the second half of the show, fans were treated to seven more selections from their newest and previous albums; "Like a Movie", "Why Why Why", "Goodbye Road", "What's Wrong Wrong", "Dumb and Dumber", "BDay" and "Freedom". But that wasn't the end, by far.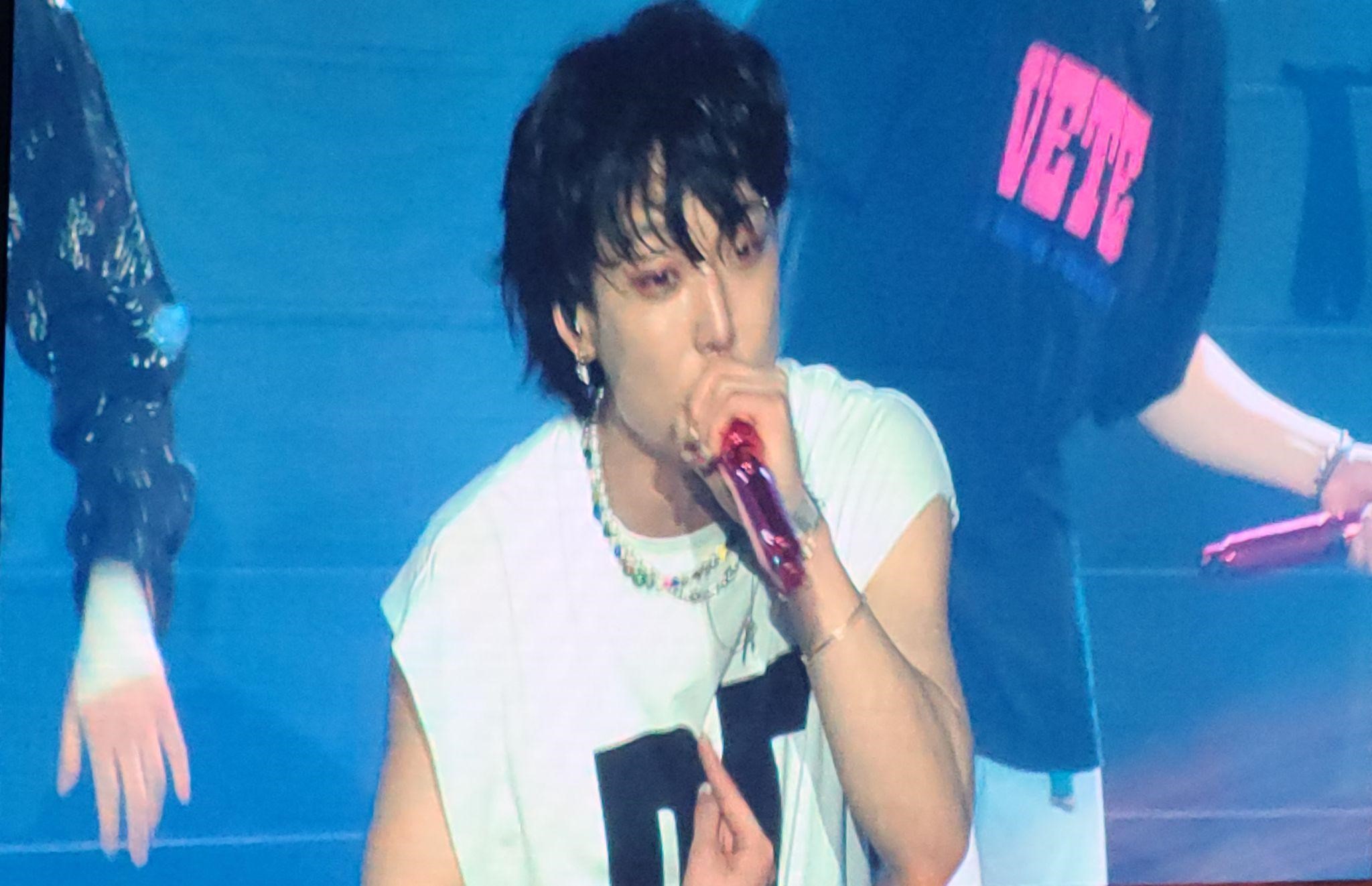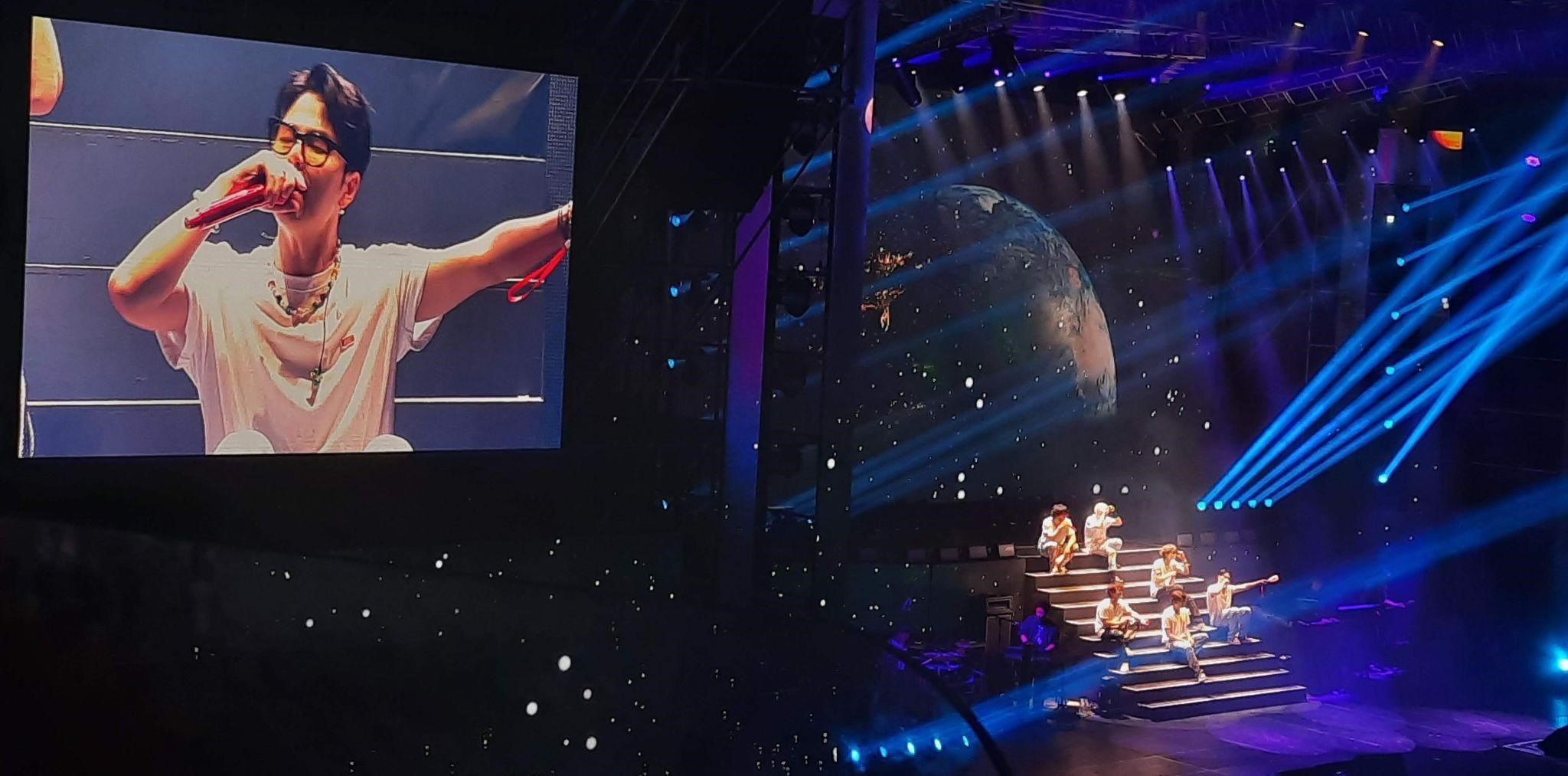 After the audience was prompted to a resounding collective call for an encore by a digital noise meter on the giant electronic board at the back of the stage, the group came back on stage, not once, but twice. Giving everyone a treat to what basically amounted to a second mini concert where all six members went into the stands to be amongst their fans during a repeat of "Fighting". And I, dear reader, saw Song up close and personal, and Bobby waved at my friend Kenney and I. Yes, it's true.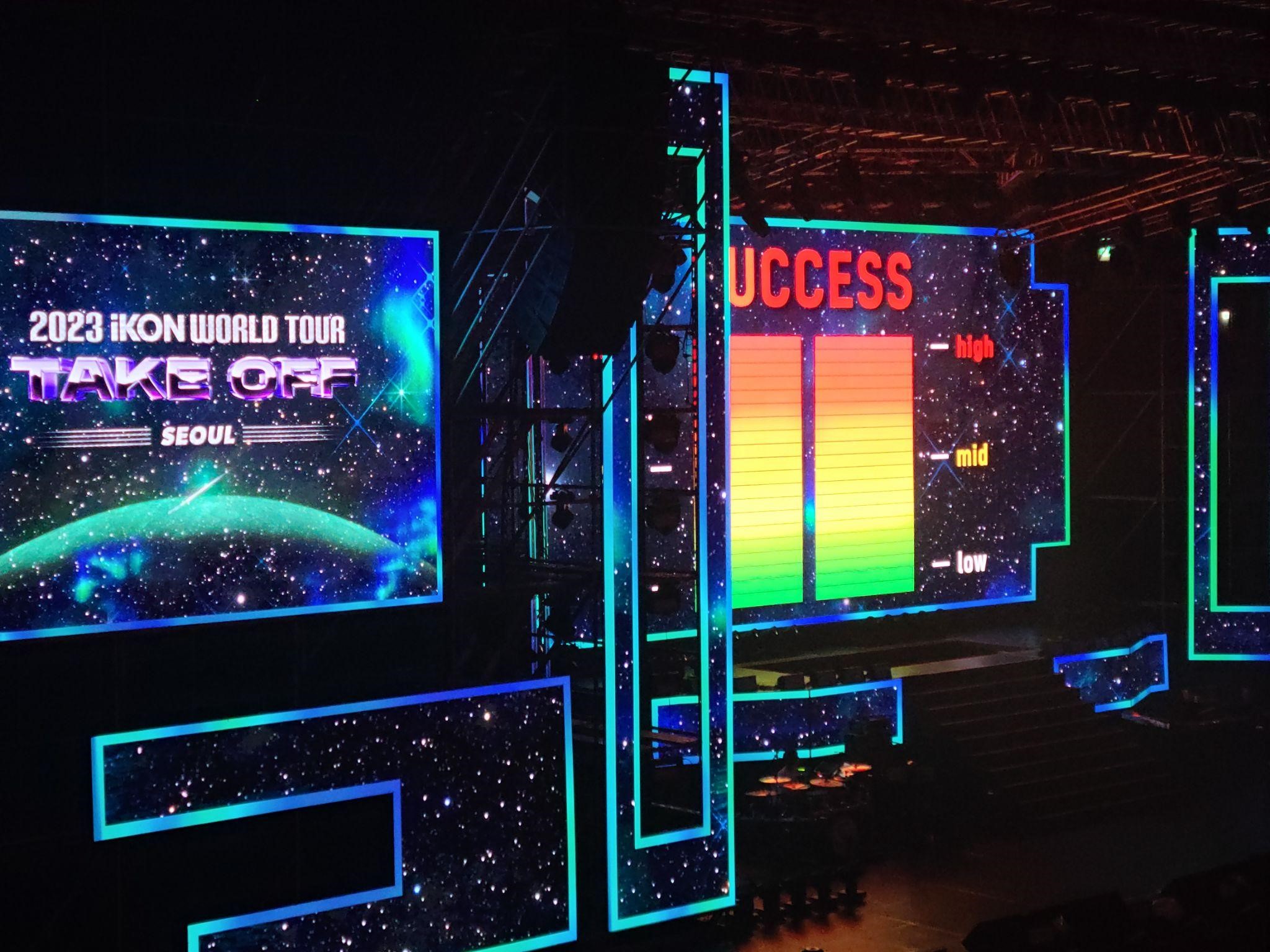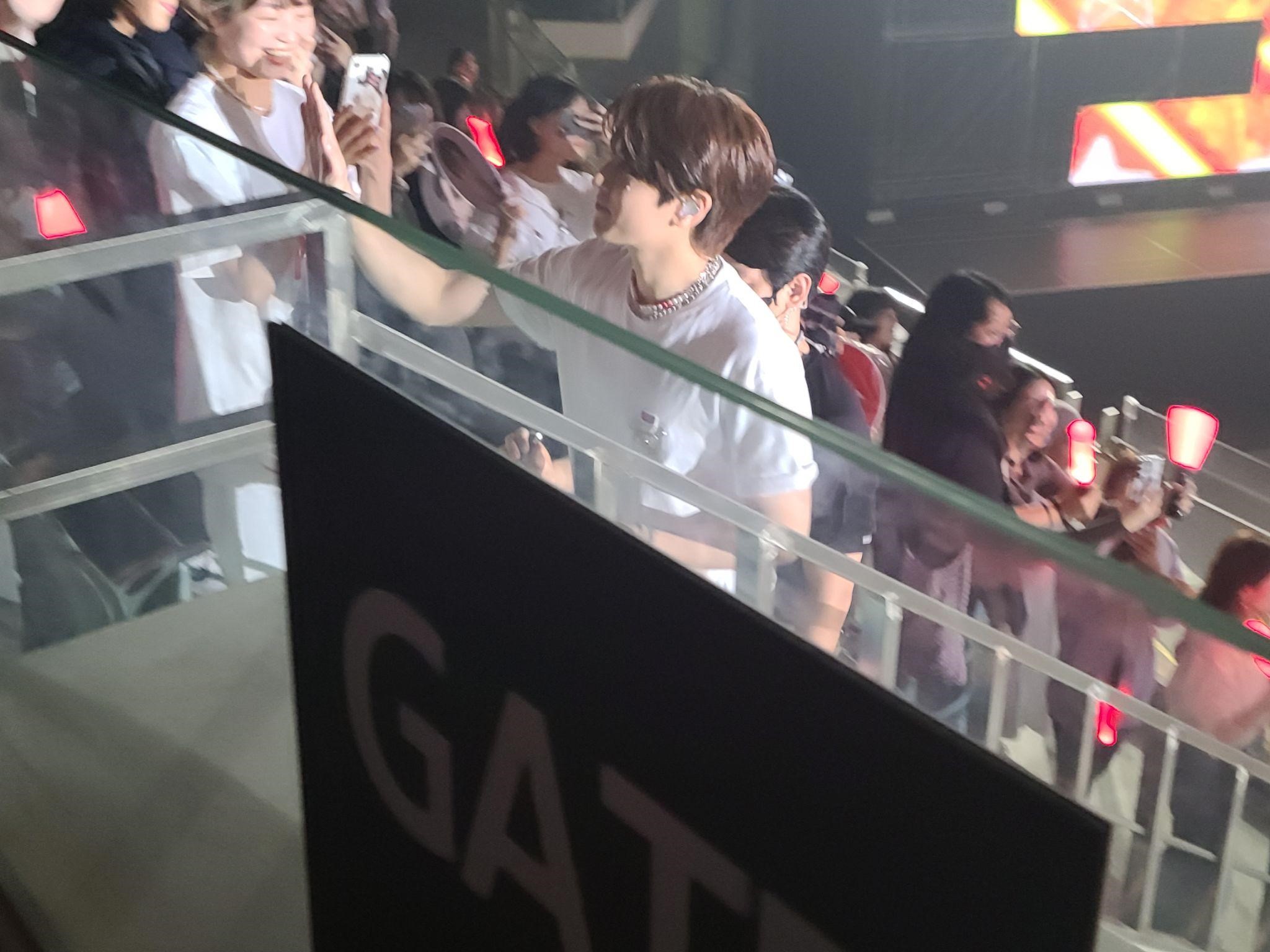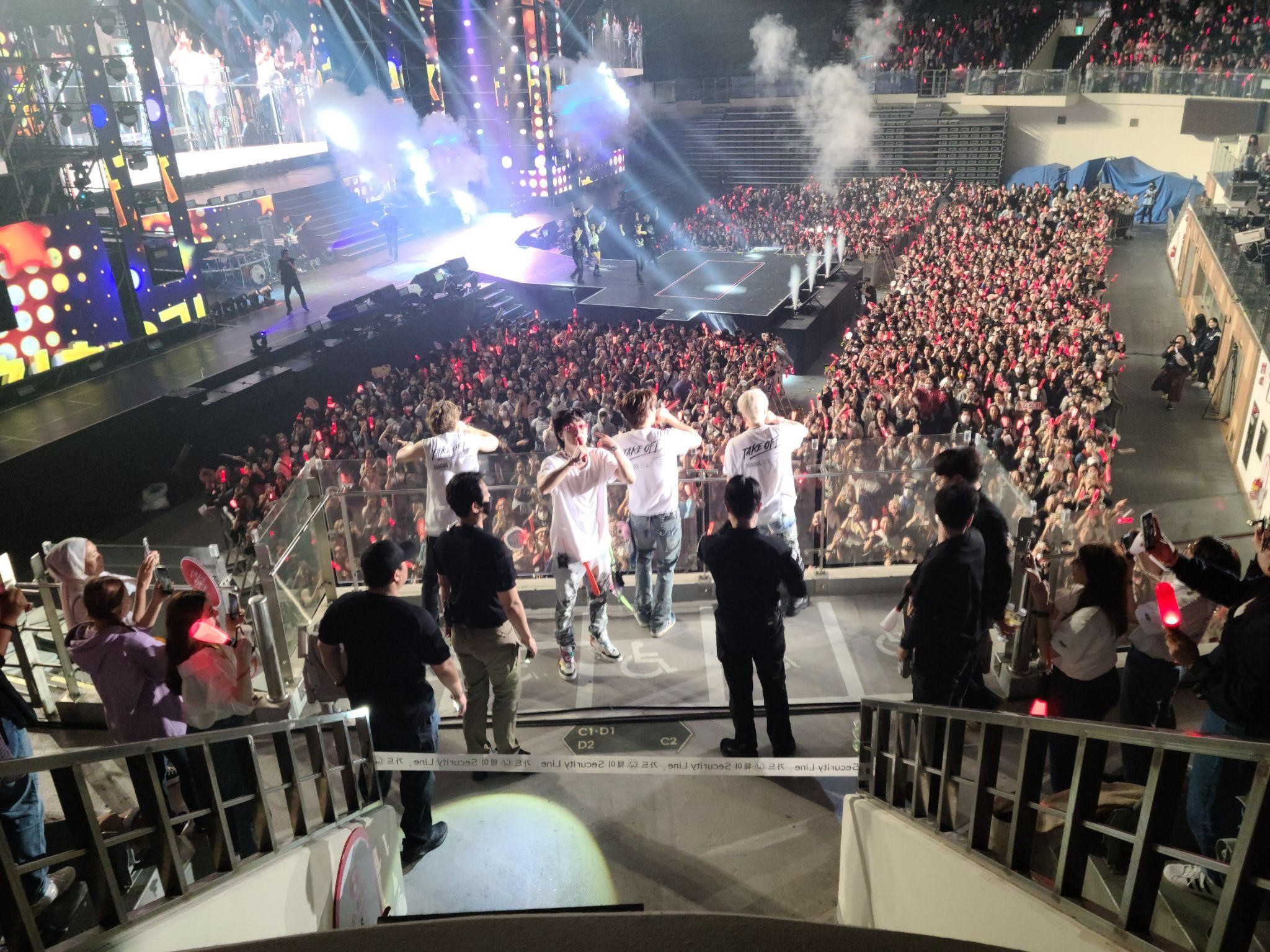 iKON continues their world tour with appearances in Kyoto, Japan, and cities across South East Asia, Europe and America in June, July and September. Sadly they won't be making a stop in Toronto, for if they were, I'd purchase a ticket in a heartbeat because they're worth it.
Additional photo credits go to Mackenzie Gooding.
Carolyn Hinds
Freelance Critic, Journalist & Podcaster
African American Film Critics Association Member, Tomatometer-Approved Critic
Co-Host & Producer So Here's What Happened! Podcast
Bylines at http://Authory.com/CarolynHinds
Twitter & Instagram: @CarrieCnh12
#iKON #iKONTakeOffWorldTour #worldtour #kpop #kcrush #kpopmusic #newkpopmusic #Seoul #Korea #KyotoJapan #SouthEastAsia #EuropeiKONtour2023 #iKONTAKEOffWorldTour2023 #kcrushamerica #kcrushconcertcoverage #kcrushtourcoverage #funworldtour #koreanlegoftour #kcrushreviewofconcert #Jay #Bobby #Ju-ne #Song #Chan #Dong-hyuk #iKONmembers #iKON2023Tour
Related Articles