Hold up kdrama fans, we're smack in the middle of 2018 and there's been a slew of romantic comedies coming out from kdrama land (and they're still coming!), so let's take a breather and take a look at the gems among the offerings so far.
Completed series:
1. You Drive Me Crazy

Summary
Friends Eun Seong (Lee Yoo-Young) and Kim Rae Wan (Kim Sun-Ho) have been each other's support system ever since they met on a train commute during their school years but their long friendship is put to the test after spending a drunken night together. The story explores their struggle in facing their own feelings as they waver between taking a chance at love or maintaining their friendship.
Highlights
This delightful gem of a drama is short and practically movie-like with each of its' 4 episodes running at less than 20 minutes in length. Nevertheless, it manages to provide a light but meaningful watch without boring you with a typical friends turned lovers story. Most enjoyable and full of comical moments to keep it from being too heavy, you can also look forward to a cute scene-stealing hedgehog and a swoon-worthy second love interest (Kim Sung-Joo) for the heroine.
2. I'm Not A Robot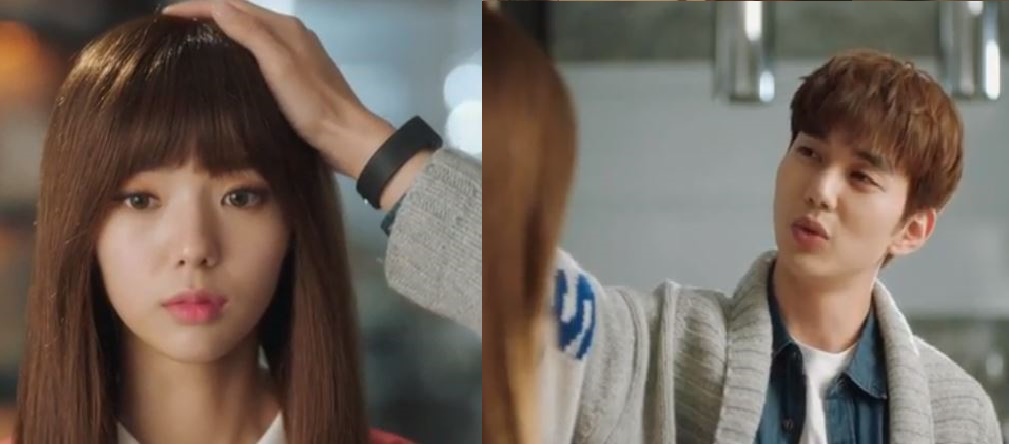 Summary
This sci-fi themed romance features Kim Min Kyu (Yoo Seung Ho) – an eccentric, rich, shareholder of a finance company who lives an isolated life due to a severe allergy to people (yup, you read that right, he's allergic to other human beings). He is approached by a scientist who claims to have created a human-like robot and is in need of funding to continue his research. Min Kyu is intrigued and wants to test the robot first before committing to providing the funds but unfortunately, the robot suffers an accident just before it is due for delivery and the scientist persuades his ex-girlfriend Ji-Ah (Chae Soo-Bin), who he modeled the robot after, to pretend to be the robot instead while the real robot is being repaired. Hilarity ensues as Ji-Ah spends time with Min Kyu as a robot and their relationship blossoms into something more.
Highlights
The superb acting brings the story to life despite its dubious plot and reminds us of what it means to be human. Instead of focusing on the robotics, it focuses on the basis of human relationships while injecting hilarious comical moments that will make you laugh out loud. The great chemistry between the two main leads also helped to create a realistic portrayal of the growing feelings and attachment between the lead and his supposed robot companion.
Currently airing:
Other than the top 2 picks above, here are some shows currently airing that look mighty interesting. Now, they're all still running so keep in mind there could be some surprise endings or plot twists ahead but judging from the episodes aired so far, I'd say they'll at least keep you glued to your screen in anticipation so stay tuned folks.
3. Miss Hammurabi

Summary
Not your typical romcom, this drama revolves around the lives of judges Im Ba-Reun (L from Infinite) and his junior colleague – rookie judge Park Cha O Reum (Go Ara) who also happens to be his ex-schoolmate and first love. Her idealistic worldview clashes with the cynical and straight-laced Ba-Reun and the story follows their interactions through the cases they handle. Each case reveals the two main leads' personalities, prejudices and growth as individuals in addition to their relationship development yet manages to display humor through O Reum's antics and Ba-Reun's awkwardness in dealing with his first love.
4. Wok of Love

Summary
This kooky and highly original kdrama will puzzle you at first as the three main characters – a gangster (Jang Hyuk), a rich girl (Jung Ryeo Won) and a chef (Lee Jun Ho of 2PM) – meet in a series of coincidences but as the series progresses, the development of each character pulls you in thanks to the talented acting of the leads and interesting side characters. In short, if this was a book, I'd say it was a page-turner.
5. What's Wrong With Secretary Kim?

Summary
A narcissistic Vice President of a company played by romantic comedy king Park Seo Joon finds himself in a world of confusion as his reliable and trusted secretary of 9 years suddenly hands in her resignation. Park Min Young plays the long suffering secretary in this webtoon brought to life. The two are charming and adorable in turns, making a usually cliched plot a joy to watch as the leads try to figure out their feelings for each other.
So those are my top picks so far and I'm sure you'll have yours as well, but in case you missed any of the ones mentioned above or have been wondering whether they'd be a good watch, I hope my recommendations helped a little.
Till next time, wishing you a happy time in Kdrama land!
—-Fie Fed
Related Articles