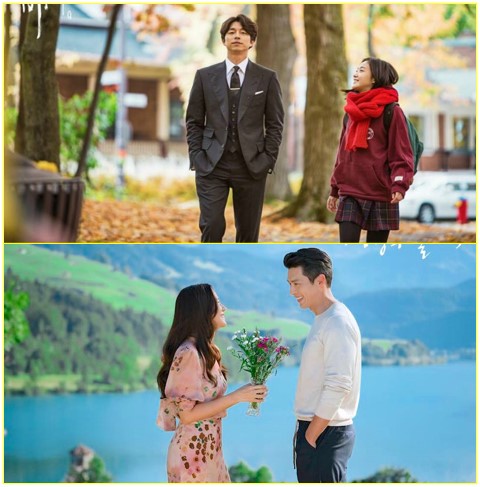 Filming locations determine the overall success and impact of dramas. They serve as backdrops against which a story unfolds thus enhancing the overall aesthetic, authenticity, and believability of dramas. despite advanced visual effects and computer-generated imagery, filming locations are still crucial as they possess the power to transport audiences to different worlds evoking intended emotions. Kdramas also heavily invest in filming locations as the picturesque streets, architecture, landscapes, and charming atmosphere help create authentic backdrops for the dramas' storylines. The choice of kdrama filming locations also relays artistic vision while enhancing storytelling and audience engagement. Below are some of the kdramas whose filming locations were set beyond South Korea.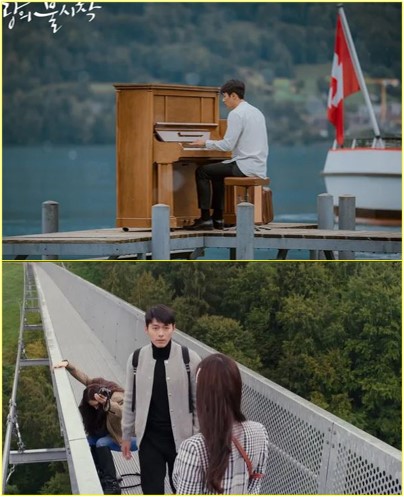 Crash Landing On You
Crash Landing On You kdrama is a story of a spoiled South Korean heiress who crash-landed in North Korean territory from a paragliding accident. The ensuing heart-throbbing fight for love between her and a charming North Korean army officer leads down to the eye-catching scenes around Switzerland. Münsterbrücke Bridge, Zurich is one of the locations where characters Jeong Hyeok and Seo Dan meet for the first time. Jungfraujoch is another spot where Jeong Hyeok and Se-ri take a train ride. Other filming locations in Switzerland include Lindenhof Square in Altstad town, Schorren Street in Iseltwald village, Kleine Scheidegg in Mt. Swiss Alps, Lake Brienz, Panoramabrücke Sigriswil panoramic bridge, First Flieger in Grindelwald, and Lake Lungern in Obwalden.  Kim Tae-pyung, better known by his stage name Hyun Bin and fellow-actress Son Ye-jin began dating and married after filming this fun loving kdrama.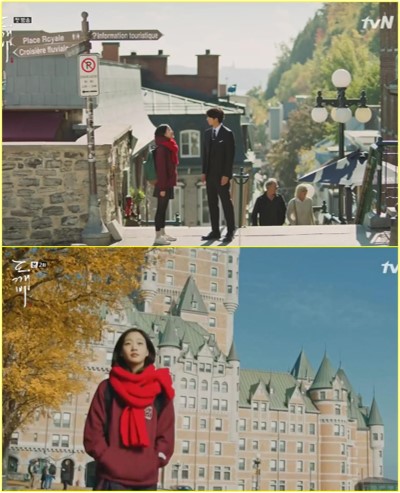 Goblin: The Lonely and Great God
Goblin: The Lonely and Great God kdrama's filming locations outside Korea were packed around Canada, and especially Quebec City. The most iconic location was the Parc du Bastion-de-la-Reine which was the goblin's family cemetery. Petit Champlain served as the goblin's door to Canada through which only immortals and special beings such as the goblin's bride could transverse through. The fountain in front of Fontaine de Tourny set the mood for a touching moment where the goblin realized his feelings for the high-schooler who claimed to be his bride.  Château Frontenac Hotel is another filming site that appears quite often in Goblin: The Lonely and Great God kdrama's Canada explorations, including when the goblin goes there for an errand leaving the high-schooler at the reception.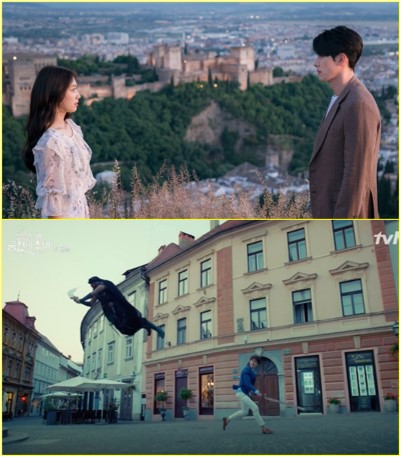 Memories of Alhambra
Memories of Alhambra is amongst the kdramas with the most filming locations beyond South Korea. Most of the filming took place in Spain's Granada city including in Plaza De Nueva, Fountain of Pomegranates, San Juan de los Reyes Street, Cuesta del Chapiz, San Miguel Alto Shrine, and Street Puente Espinosa. Spain's Girona city was also featured as the kdrama was filmed in Restaurant la Penyora, Pont de les Peixateries Velles, and Pont de Pedra. Barcelona was not left behind as the kdrama locations were set in Estacio de França Train Station and Gavà Railway Station. Memories of Alhambra was also shot at Hungary's Budapest Train Station, Keleti Railway Station., and Mezőtúr railway station.  Park Shin-hye and Hyun Bin are excellent in this production.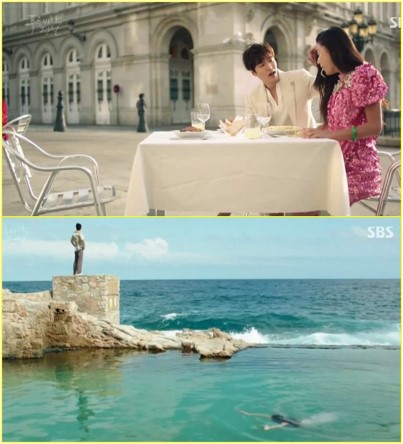 The Legend of the Blue Sea
This mermaid kdrama took the world by storm for its captivating storyline and cinematography. The Legend of the Blue Sea had most of its overseas filming locations in Spain including in Girona city's Girona Cathedral which acted as a backdrop for the kdrama's historical scenes during the Joseon era. This kdrama was also filmed in Barcelona including at Park Güell, Casa Batlló, and the Gothic Quarter. Barcelona's Barceloneta Beach provided the perfect filming spot for The Legend of the Blue Sea kdrama's romantic scenes. Lee Min-ho and Jun Ji-hyun made this beautifully written kdrama come to life.
—-Karen Henry
#LeeMnHo #JunJiHyun #TheLegendoftheBlueSea #KdramaFilmingLocationsOutsideSouthKorea #Spain #Joseonera #kcrush #Barceloni #ParkShinHye #MemoriesoftheAlhambra #HyunBin #GranadaCity #virtualvideogameconcept #kdrama #HungaryBudapestTrainStation #GoblinTheLonlyandGreatGod #QuebecCity #CrashLandOnYou #Switzerland #HyunBin #SonYejin #kcrusharticle #officialkcrushmagazine #SouthKorea
Related Articles