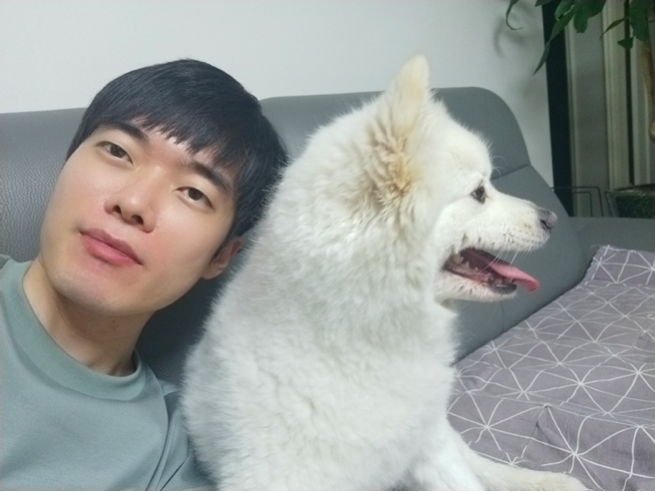 *So good to meet you! A brief self-introduction for your overseas fans, please!
Hello, I'm the webtoonist Oh Sung-dae, author of the weekly Naver (Line) webtoon Tales of the Unusual. I've been in this business for over 10 years.
*What gave you a start in becoming a webtoonist?
Ever since childhood, I've always had a vague wish to become a cartoonist. But by the time I was looking for a job, it was hard to see a good future within the cartoon industry. I was actually employed by a Games company at one time, but there was a huge gap between that and what I had wanted to do.
Then I saw some hope in the new field of webtoons, which I came across by chance. I quit my job, and began uploading my work on challengers' page for about a year and a half. Then I was offered an opportunity, and made my debut in the weekly Naver webtoon page.
​
*Tales of the Unusual started in 2013; what was your inspiration?
There was a short piece I did when I was still in the challengers' page, called Julbyeokgui (meaning "demon of the cliff"). After my debut as a webtoonist on Naver, it got a re-run and got a good reaction from the readers. It was a most-searched-for keyword for two days. I decided to follow up on that macabre type of work, and that was the beginning for Tales of the Unusual.
​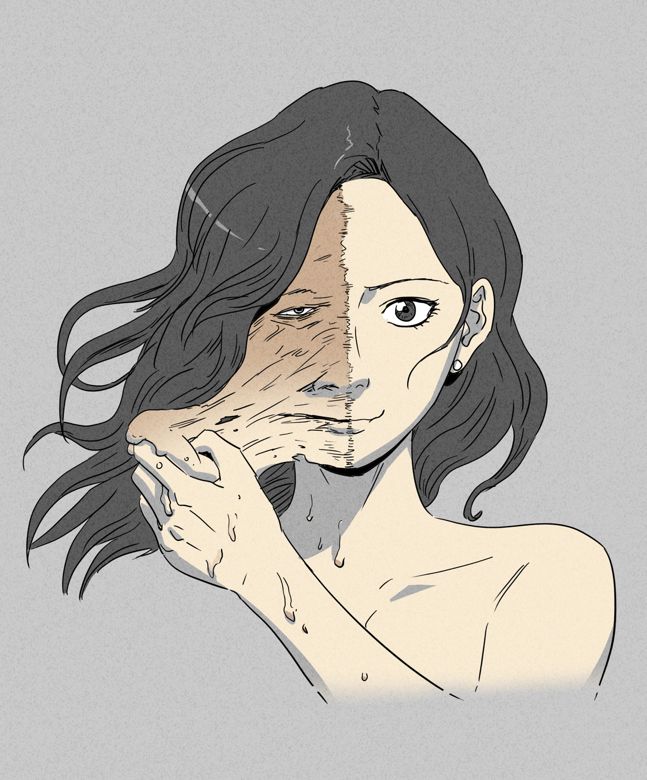 What's your opinion on the animated version of the Beauty Water episode from Tales of the Unusual? Were you on its production team?
When compared to some of the really excellent, well-known animations made overseas, there could be room for improvement. But considering that animations are not that well-supported in Korea, I think it is a significant milestone. There were a lot of obstacles for a long time, but the creators overcame them all, and succeeded in finishing and distributing it. There have been unexpected good results too, like being invited to various film festivals and simultaneous openings in different countries.
I wasn't much involved in the animation, though. I didn't really want to intervene, even though I am the author of the original work. I think there are works where the original source is very important, but with some works, not so much. And I thought Tales of the Unusual was in the latter category. I wanted the animation creators to reinterpret my work as well as they could, which they did. They also appreciated my not being too pushy about it all.
What's your favorite out of all of your work?
Tales of the Unusual, I have a lot of affection for A Wife's Memory and Beauty Water.
I love what I do, but there are times when I get tired of it, frankly. But those two episodes were drawn with my full attention. As a creator, such moments are rare. I'm hoping to experience them again. Not sure of the exact correlation, but I got the best readers' reaction with those two episodes.
What word would you choose to describe your work?
I think the title Tales of the Unusual is very suitable in describing my work.
What do you do for leisure?
I play online games, listen to music, and though I'm not very good I like to sing too. I love staying at home usually, but the current situation with the coronavirus and all is making me more of a home person.
My wife must have felt pity for me, as she takes me out sometimes. When the lockdown is over, I'm going to see friends more often and maybe do more outdoor activities.​
What do you do to relieve stress?
​
Playing online games before going to bed relieves stress for me. Sometimes I get a glass of beer as well.

If you were to advise young future webtoonists, what would you say?
Webtoons, and cartoons in general, is not all about practicing to draw. Experiencing, seeing and hearing, talking and thinking a lot is extremely important.
Webtoon is a very popular culture, for the general public. So, it has to be fun for other people, not just oneself. Endless thinking is needed to create fun for other people. These days I've come to think that working hard is just not enough, it doesn't get you the results necessarily. Actually, I'm not even in the position to advise about this because it's always hard for me too.
What sort of work do you want to do in the future? Tell us a little bit about your plans and hopes.
To be honest, a lot of things have run out while working on a single project for such a long time. Not just in terms of the topics, but the way I tell stories, and the passion that is required to carry on. But I'm not exactly depressed or anything, because doing cartoons was always my dream. I don't know what kind of work I'll be doing in the future, but I'm really looking forward to another heart-beating moment, when I can truly enjoy working again. For that to happen, I should simply carry on drawing, carry on with what I do.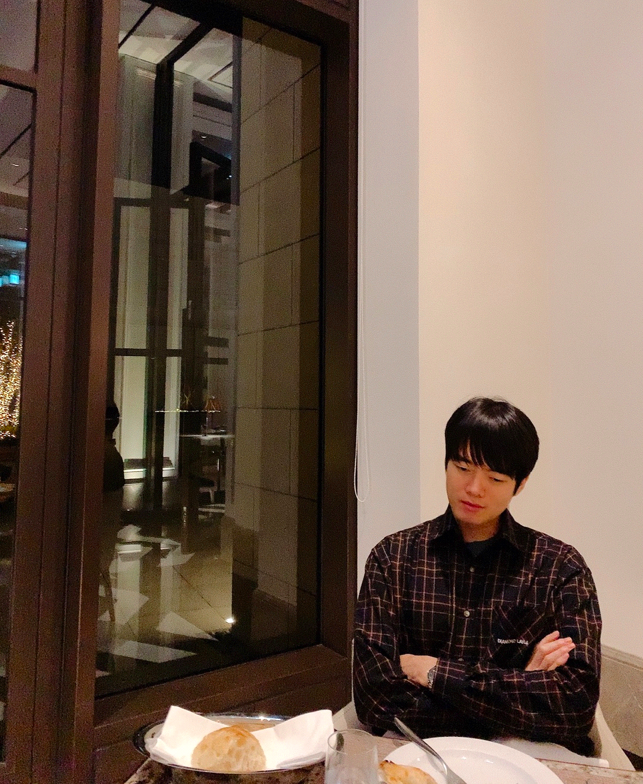 –J.Chung.
Related Articles