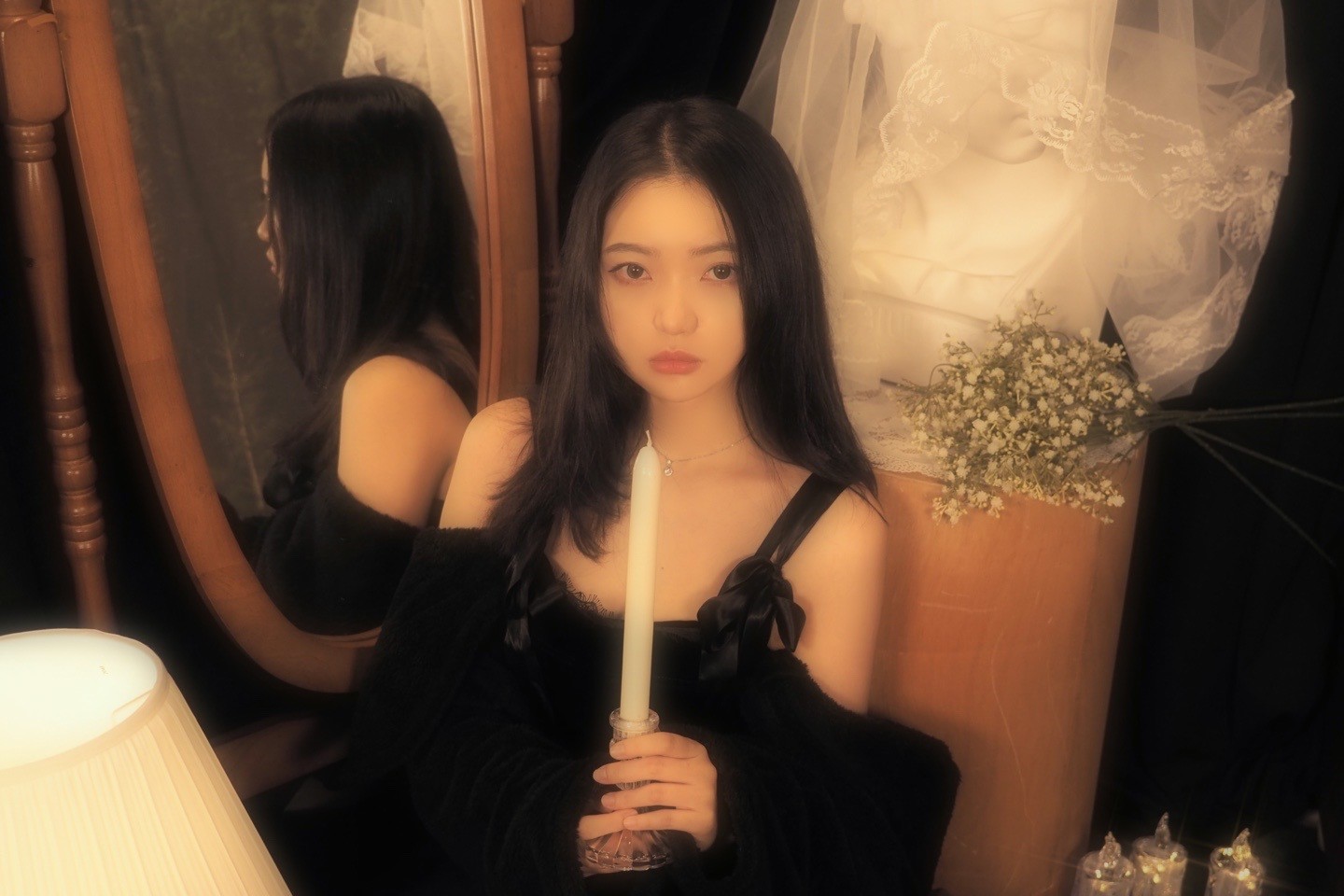 Dahlia Kim is a talented singer-songwriter who made her debut in December 2020 with the single album "Ocean Wave." Her music is rooted in R&B, and she has released follow-up singles such as "Don't Know," "Barbie Doll," "Is It Love?," "Bonnie & Clyde," and "Hold Me Tight." This March, she made a highly anticipated comeback with her latest song, "Lover." You can follow Dahlia Kim on Instagram at https://www.instagram.com/dearmylia_/ for updates on her music and upcoming performances. We hope you enjoy the conversation we had with such a talented artist.
1. 독자들을 위해 Dahlia Kim님에 대해 간단히 소개 부탁드린다.
Could you please briefly introduce yourself to KCrush readers?
안녕하세요! 독자 여러분 이번에 [Lover]라는 앨범으로 컴백한 R&B 싱어송라이터로 활동 중인 달리아 킴이라고 합니다. 만나서 너무 반가워요!
Hello, KCrush Readers! My name is Dahlia Kim, and I'm an R&B singer-songwriter. I recently made a comeback with my new album, titled [Lover]. I'm thrilled to have this opportunity to meet all of you and share my music with you!
2. 3월 발매한 싱글앨범 Lover에 대해 소개 부탁한다.
Please introduce your single album 'Lover', which was released in March.
이번 발매한 곡은 전 연인을 그리워하는 내용입니다. '너만이 할 수 있는 Lover'라는 가사가 있는데 그리워하며 돌아오라는 내용을 담은 곡이고, 기타와 베이스 드럼으로 이루어진 곡입니다. 가사에 가장 많은 신경을 썼고, 이별하신 많은 분께서 공감하길 바라며 곡을 썼습니다.
The recently released song is a poignant ode to a lost love. One of the lyrics that stands out is "A Lover that only you can do,' which conveys the message of missing an ex and longing for their return. The song features an arrangement of guitar and bass drum. As the songwriter, I placed particular emphasis on crafting relatable lyrics that would resonate with listeners who have experienced a similar separation.
3. Dahlia Kim님의 음악 장르나 느낌을 정의해 본다면?
How would you describe the genre or feeling of your music?
저는 R&B 장르를 통해서 몽환적인 분위기나 멜로디를 더해 더욱 풍부한 사운드와 느낌을 더하고 있으며 보컬 트랙을 쌓아서 풍성하게 음악을 만들고 있습니다. 몽환적이거나 신비로운 느낌을 표현하는 음악입니다.
As an R&B artist, I strive to create a rich and layered sound that immerses listeners in a dreamy, mystical atmosphere. To achieve this, I incorporate dreamy melodies and stack vocal tracks to create a fuller, more dynamic sound. At the heart of my music is the expression of dreamy and mystical emotions.
4. 다음 앨범에서 도전해 보고 싶은 컨셉은?
What concept would you like to try in your next album?
다음 앨범은 아무도 못 하는 느낌의 곡을 도전하고 싶습니다. 말이 조금 이상할 수도 있지만 조금 독특하면서도 아무도 시도하지 못한 사운드나 곡의 느낌을 만들어 기괴한 느낌이면서도 특이한 아무도 따라 할 수 없는 음악을 해보고 싶습니다.
For my next album, I am eager to explore new creative territory and push the boundaries of my art. It can sound a little weird but I want to create a song that is truly one-of-a-kind, with a vibe and sound that no one else has ever attempted before. While the resulting sound may be a little unusual or even bizarre, I want to create something truly unique and original that defies imitation.
5. 가사를 쓸 때 어디서 영감을 얻나?
Where do you get your inspiration when writing lyrics?
가사를 쓸 때 상상으로 영감을 얻는 편입니다. 무언가 상황을 설정하고 그 상황에 맞는 가사를 쓰려고 노력하고   상상 속에 있는 주인공을 나라고 생각한 뒤 주인공이 느껴질 것 같은 감정 혹은 상황을 가사로 씁니다. 상상으로 영감을 많이 느끼는 편인 것 같아요.
When it comes to writing lyrics, I tend to draw my inspiration largely from my imagination. I make an effort to create a scenario and write lyrics that fit that setting, imagining myself as the protagonist in the scenario, and trying to convey the emotions or situation that the protagonist would feel. I think I draw a lot of inspiration from my imagination in this way.
6. Dahlia Kim님이 노래방에서 부르는 노래는 주로 어떤 장르?
What genre do you usually sing at the singing room?
노래방에서는 대부분 아이돌분 노래를 부릅니다. K-pop은 정말 좋은 노래가 많고, 부르기도 너무 재미있어요! 노래방을 가면 가장 신나게 놀 수 있는 곡이 K-pop이더라고요. 스트레스도 잔뜩 풀린답니다.참고로 요즘은 뉴진스 노래에 푹 빠져있답니다. 노래방에 가면 뉴진스 노래는 필수로 부르게 된답니다.
At the singing room, I mostly sing idol songs. K-pop has so many great songs, and it's so much fun to sing them! K-pop is the perfect genre for singing room sessions because it's so upbeat and energetic. And it's a great way to relieve stress. By the way, lately I've been really into New Jeans songs. Whenever I go to a singing room, I have to sing their songs.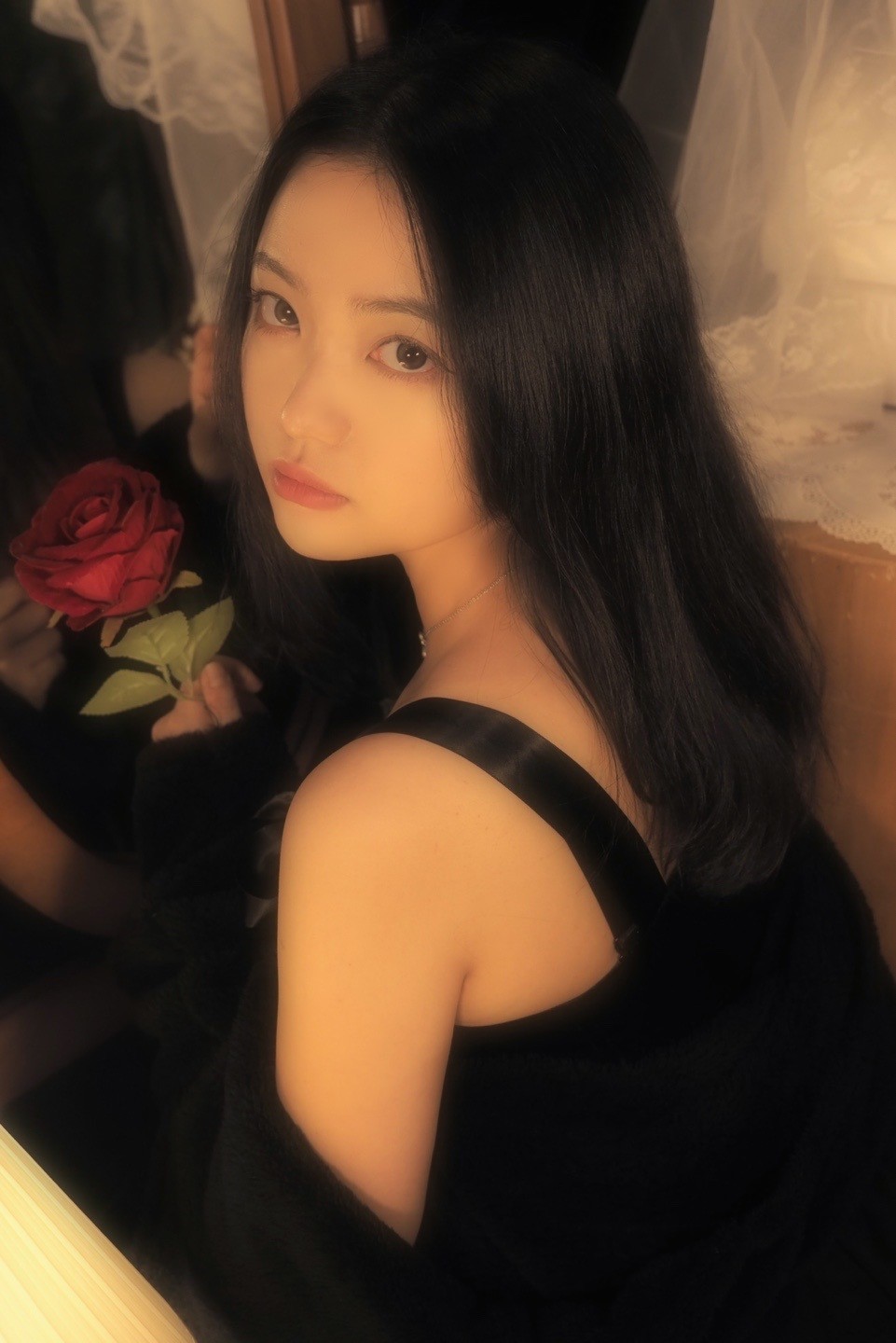 7. 언제 가수가 되기로 결심했나? 가수가 되겠다는 결심을 실현하기 위해 처음 택한 방법은?
When did you decide to become a singer? What was the first method you took to realize your decision to become a singer?
사실 가수가 되기 전에 꿈은 작곡가였습니다. 그래서 가수가 될 거라는 상상도 못 해보았는데 어느 순간 저의 목소리를 남들에게 들려주는 게 좋더라고요. 우선 저의 목소리에 최대한 맞는 음악을 만들다 보니 가수가 되었고, 음악을 만들고 녹음하고 아는 지인분과 친한 기사님께 가서 믹싱을 부탁드렸죠. 그러다가 얼떨결에 데뷔까지 해버렸습니다.
Before becoming a singer, my dream was to be a composer. So, I never imagined that I would become a singer. But, at some point, I realized that I enjoyed sharing my voice with others. Initially, I tried to create music that would fit my vocal range, and as a result, I became a singer. I created, recorded, and then asked a close acquaintance who happened to be a sound engineer to mix my music. Then, before I knew it, I made my debut.
8. 뮤지션으로서를 제외하고 어떤 일을 해보고 싶은지?
What do you want to do besides being a musician?
뮤지션이 아녔다면 기획사에서 A&R을 해보고싶어요. 가수에 맞는 방향성이나 색깔을 찾아서 뮤지션들의 색깔을 정해주고 싶습니다. 뮤지션이 아니더라도 조금 예술적인 일을 하고 싶네요.
If I weren't a musician, I would be interested in trying my hand at A&R work at an entertainment agency. I would enjoy helping artists find their unique style and direction, and helping to develop their talents to their fullest potential. Even if I weren't a musician, I would still want to work in a field that allows me to express my artistic side.
9. 평소 게임을 즐기시나? 그렇다면 즐겨 하는 게임은?
Do you enjoy playing games? If so, what game do you like?
게임은 하지 않습니다.
I don't play games.
10. Dahlia Kim님의 옷장에서 골라보는 최애 아이템은?
What is your favorite item in your closet?
제가 가장 좋아하는 옷 브랜드는 Vivienne Westwood 입니다. 그 중 최애 아이템은 비비안웨스트우드 가디건입니다. 너무 예뻐서 제 옷장에서 가장 좋아하는 옷입니다. 두가지 색깔이나 구매했습니다. 가디건 류를 굉장히 좋아하는 편이예요. 꾸민듯 안꾸민듯 꾸민 느낌이라 가장 최애 아이템입니다.
My favorite clothing brand is Vivienne Westwood. My ultimate favorite item from the brand is the Vivienne Westwood cardigan. It is so beautiful that it has become my most cherished item in my wardrobe, and I even purchased it in two different colors. I have always had a fondness for cardigans, and this one is particularly special to me because it has the ability to make me feel effortlessly stylish. In Korean, there is a popular word called "Kuanku," which refers to this kind of look – a look that appears natural and beautiful, even though it may have taken a lot of effort to achieve.
11. 요즘 패션 트렌드 중 Dahlia Kim님이 가장 좋아하는 패션에 대해 듣고 싶다.
What is your favorite all around fashion trend?
편안함을 추구하는 편이라 원마일 웨어를 좋아합니다. 집 근처 1마일 반경내에서 입을 수 있는 옷인데 신경쓴듯 안쓴듯 멋스러운 외출복을 좋아한답니다. 스타일까지 입히면 너무 예쁘고 편안하게 즐길 수 있어서 가장 좋아하는 패션입니다. 아무리 예쁘고 멋있어도 편안하지 않으면 옷에 손이 잘 안가더라고요. 요즘 꽂혀있는 옷은 원마일 웨어 입니다.
When it comes to fashion, I am all about comfort. I love the idea of "One Mile Wear" – clothing that is stylish and comfortable enough to wear within a one mile radius of my home. I tend to prefer streetwear that is effortlessly stylish, without looking overly dressed up or uncomfortable. If I add my own personal touch to these kinds of clothes with some extra styling, it looks so great and comfy. At the end of the day, comfort is always my top priority. No matter how pretty or trendy a piece of clothing may be, if it's not comfortable to wear, it's just not for me. That's why my favorite clothes are always "One Mile Wear".
12. 한 입 먹자마자 행복해지는 소울푸드가 있나?
What is your soul food to make you feel happy instantly?
마들렌을 정말 좋아합니다. 좋아하는 마들렌 집이 있는데 레몬 글라세 마들렌을 특히 좋아하는 편입니다.
한 입 먹으면 그냥 행복해지더라고요. 자주는 못 가서 서울 갈 때마다 사 온답니다. 빵 종류를 굉장히 좋아하는 편이라 한 입 먹으면 행복해집니다.
I really love Madeleines. There is a Madeleine shop that I'm particularly fond of, and I especially love their lemon glacé Madeleines. Just one bite makes me so happy. I can't go there very often, so whenever I go to Seoul, I make sure to buy some. I love all kinds of bread, and taking a bite of it always brings me joy.
13. 글로벌 팬들을 위해 한국에 대해 소개해 주신다면?
How would you introduce Korea to your international fans?
한국은 정말 놀거리가 많고, 진짜 한가지 자부하는 것은 음식이 정말 다양하고 맛있습니다. 또 치안도 좋고, 길거리 음식이나 먹거리도 다양하고 즐길 수 있는 문화공간이 매우 많습니다. K-POP을 통해 많이 알려지기 시작지만, 정말 다양한 음악과 춤 예술적인 부분도 특화되어 있습니다. 또한 어딜 가서 모르는 것을 물어봐도 친절하게 답해주십니다. 사람들이 대부분 친절하고 예의 있는 편이라 여행하기도 아주 좋은 나라입니다.
기회가 되면 한번씩 방문해보시는 것도 강력 추천 드립니다.
Korea is such a wonderful country with so much to offer. The food is definitely one of my favorite things about Korea, and I love how diverse and delicious it is. And the security and friendly people in Korea. It's such a welcoming and safe place to travel, and the kindness of the people really makes the experience even more enjoyable. Plus, the cultural spaces and events in Korea are truly amazing. I would definitely recommend Korea as a travel destination to you.
14. KCrush 독자 여러분께 남기고 싶은 메시지는?
Please say a word to your KCrush fans?
KCrush 독자 여러분 ! 싱어송라이터 달리아킴의 [Lover] 많이 들어주시고, 많이 사랑해주세요.
KCrush도 화이팅!
Dear KCrush readers, Thank you for taking the time to read my story. As a singer-songwriter, it means world to me to have your support. If you haven't already, I hope you will listen to my latest song, [Lover], and enjoy it as much as I enjoyed creating it.
Wishing you and KCrush all the best,
Dahlia Kim
—-Jiyoung Lee
#DahliaKim #kcrushinterview #RnB #Korea #newalbum #singersongwriter #VivienneWestwood #kcrushamericamagazine #DahliaKimnewalbumLover #lemonglacéMadeleines #Koreansinger #onemilewearstyle #kcrushfans #kcrushreaders #interviews #kpop #newjeans #traveltokorea #KimDahila #funinterviewwithDahliaKim
Related Articles