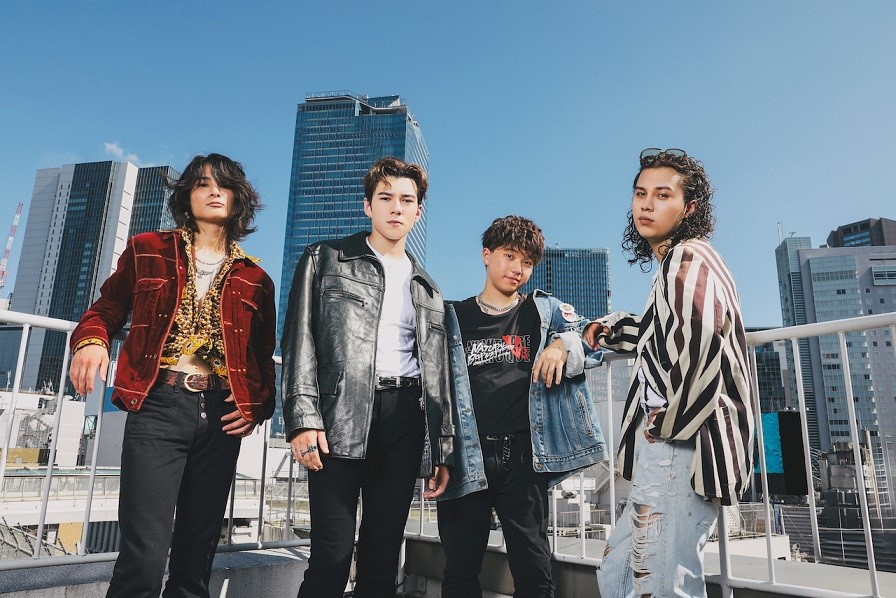 WENDY is Japanese 4-piece rock band and average age of WENDY is 18 years. Their song has been added to 30 playlists on Spotify and north America's and UK's listener is increasing now.
Finally, WENDY's 1st Album, "Don't waste my YOUTH" is out on today!
All WENDY's members are teenagers, but their "YOUTH" time was stolen by COVID-19. They couldn't perform as well as they wanted, so they've been feeling frustrated. But, even in such a life, they experienced that the most important thing is not to waste a moment of "youth" and to enjoy it." A total of 10 songs with all one's heart is recorded that expressed that feeling as a song in this album.
This Album, the sound producer is Marc Whitmore, who won the 2022 Grammy Award for Best Album for John Badiste's "We Are". This work was completed after a miracle meeting between the producer and Wendy, who are paying attention to overseas music scenes.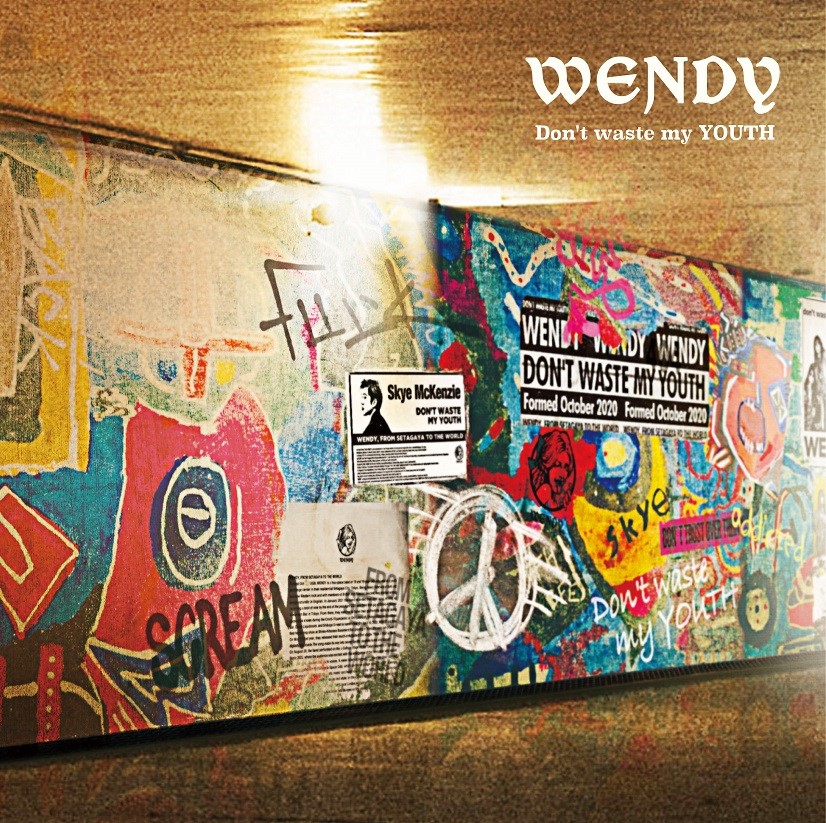 And, the first track on this album"SCREAM" Music Video is released on today.
This music video, which consists of videos live performance that expresses the momentum of a song as it is, and running through the streets of Shibuya.
It's a work that gives you a glimpse of the coolness and playfulness of WENDY, so please check it out.
◆WENDY – SCREAM(Official Music Video)
In addition, official audio of each album's songs was also released on WENDY's official YouTube channel. The works are illustrated by Johnny Vincent (B.) with images of each song. Each illustration is also used in the album booklet, so please take a look at it.
◆WENDY Official YouTube Channnel
https://www.youtube.com/@WENDYofficial04
Also, on September 5th (Tue), they will perform in an event with the next generation K-pop band "W24" at Rollinghall, a live house in Seoul, South Korea. Live performances with a view to the world are also planned, so please look forward to WENDY's future activities with the goal of aiming for the world from here.
Skye McKenzie(Vo.G) Comment
I hope this song can give people the courage to say what they want and be what they want.
Just like in the chorus of the song
"Don't waste your time thinking about what people think of u "
Never change for someone else!!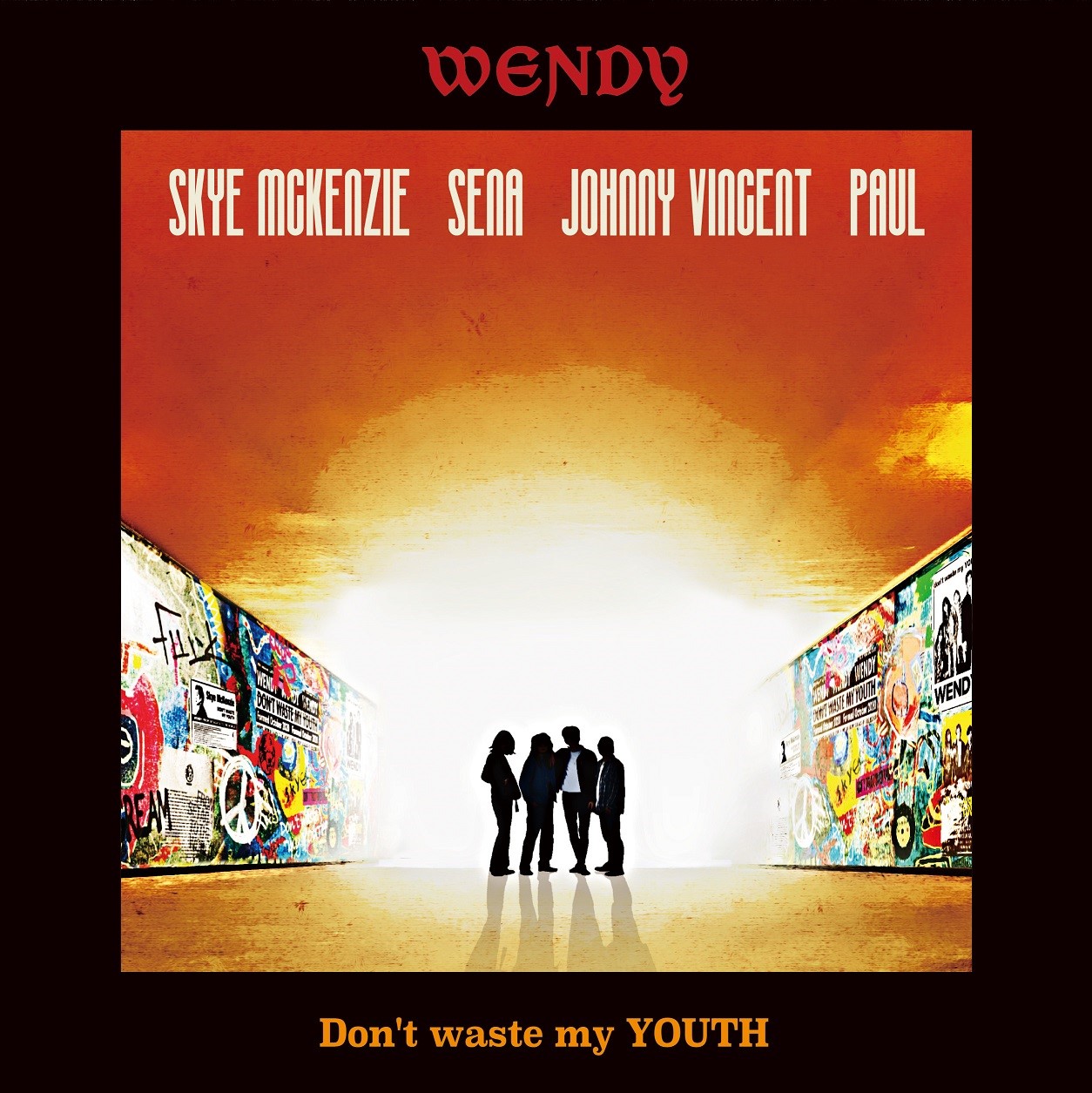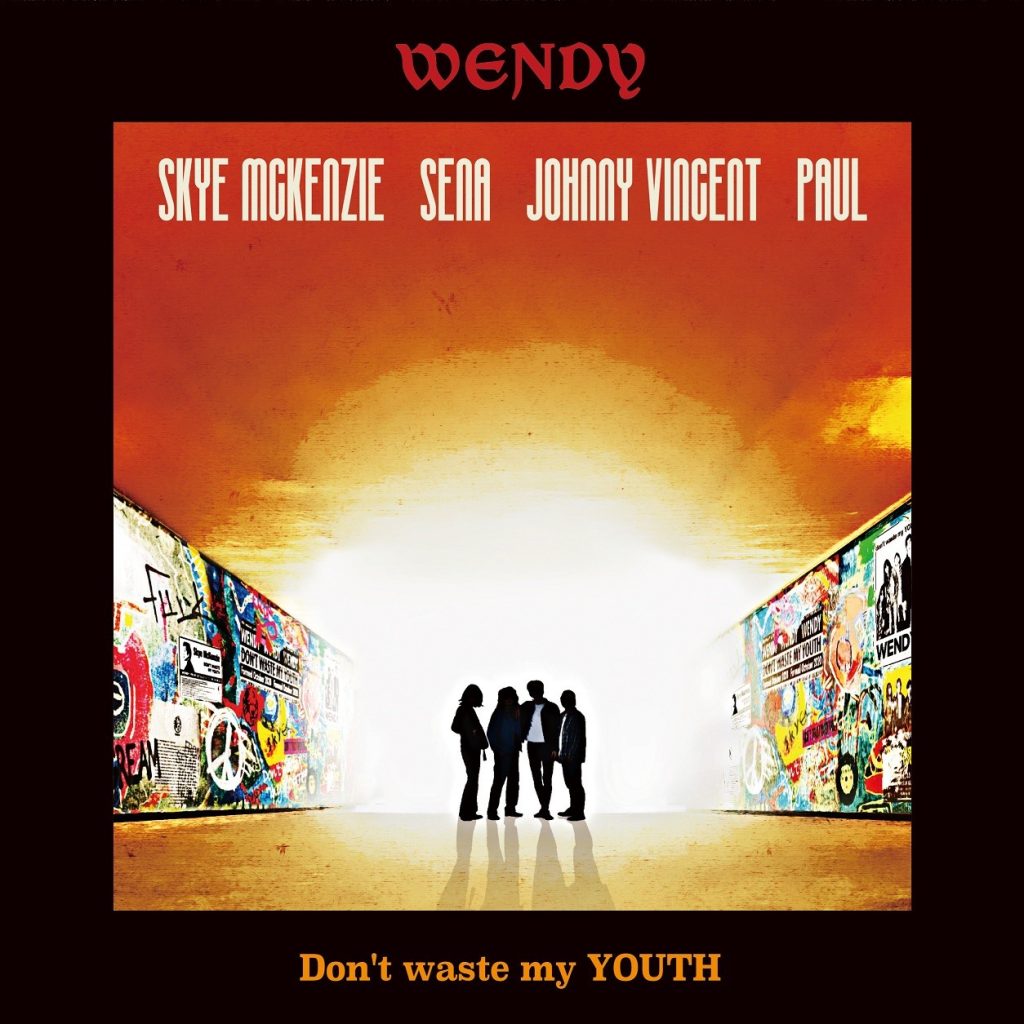 Album information
2023.08.23(Wed)
1st Album『Don't waste my YOUTH』
▼Links▼
https://wendy.lnk.to/dontwastemyyouth
【Form】
Limited edition(VIZL-2209)
・CD+DVD
・¥4,400 JPY (Tax in)
・DVD:MUSIC VIDEO、WENDY RECORDING MAKING with Marc Whitmore
Standard edition (VICL-65870)
・only CD
・¥3,300 JPY (tax in)
VICTOR ONLINE STORE Limited edition
・Limited edition (CD+DVD)+PHOTO BOOK:\7,700(tax in)
・Standard edition (CD)+PHOTO BOOK:\6,600(tax in)
【Tracks】
M1.SCREAM
M2.Rock n Roll is BACK
M3.Can't stop being BAD
M4.Chasing a song
M5.2 Beautiful 4 luv
M6.Devil's Kiss
M7.Addicted
M8.Pretty in pink
M9.When U Played Me
M10.Runaway
PROFILE
A four-piece band between the ages of 18 and 20 living in Setagaya(Tokyo).In October 2020, it was formed by friends I met at a youth center.
It has a combination of songs that make you feel the influence of 70's and 80's roots rock and hard rock, as well as looks and styles that embody it.Some members have roots in England and Russia, so all the songs are English.
The first one-man live performance was held on April 10, 2022 and sold out.And,1st single "Rock n Roll is Back"was released on May 13th.After that, They improved her live performance and appeared in SUMMER SONIC 2022 on August 20 of 2022
Then, on August 23rd of 2023, 1st Album "Don't waste my YOUTH "and made their major debut.
This album is produced by Marc Whitmore (Mark Whitmore), who won the Grammy Award for Best Album for John Batiste "We Are" (2022).
In the recent scene where a new generation of rock music such as Måneskin and The Linda Lindas is gaining momentum worldwide, WENDY is the most notable teenage band.
DISCOGRAPHY
2022.5.13 Release 1st Digital Single「Rock n Roll is Back」
2022.7.26 Release 2nd Digital Single「Devil's Kiss」
2022.8.24 Release 3rd Digital Single「When U Played Me」
2023.4.26 Release 4th Digital Single「Pretty in pink」
2023.06.21 Release 5th Digital Single「Runaway」
2023.08.23 Release Major 1st Album「Don't waste my YOUTH」
LIVE
One Man Show「Don't waste my YOUTH」
Date:2023.8.25(Fri) 7:00 PM JST
SHIBUYA CLUB QUATTRO(Japan/Tokyo)
more info:https://wendy-official.com/?p=1637
『W24&WENDY: Rock n Roll is Back』
Date:2023.09.5(Tue) 8:00 PM KST
Rollinghall(Korea/Soul)
more info:https://wendy-official.com/?p=2002
OFFICIAL
WENDY Official HP:https://wendy-official.com/
WENDY Official Twitter:https://twitter.com/WENDYofficial04
WENDY Official Instagram:https://www.instagram.com/wendy_official4/
WENDY Official TikTok:www.tiktok.com/@wendy_official_4
WENDY Official YouTube:https://www.youtube.com/@WENDYofficial04
#WENDY #Japaneseband #DontWasteMyYouth #WENDYnewalbum #kcrushnews #MarcWhitmore #soundproducer #4memberband #performinKoreaSept9Rollinghall #kcrushamericamagazine #rock #hardrockband #japanesehardrockband #rocknroll #kcrush #leadsongSCREAM
Related Articles