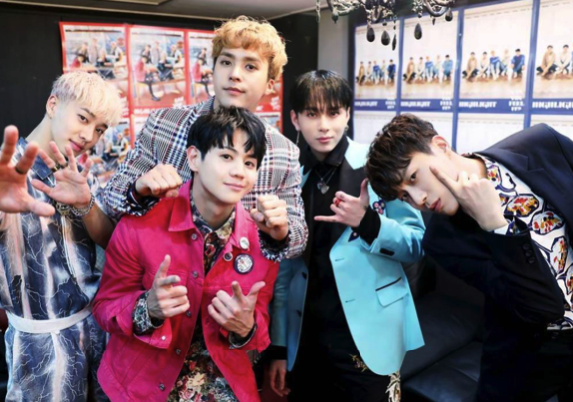 The remaining Highlight (formerly BEAST) members are scheduled to enlist within the next few months.
Back in January, Gikwang announced that he will be enlisting for his mandatory service April 18, 2019 when he will report to the Korea Army Training Center in Nonsan. He will complete five weeks of basic training before reporting to the Gyeonggi Nambu Provincial Police Agency where he will serve as a member of the conscripted police. Fellow member Yoseob is already serving as a conscripted police officer.
Around Us Entertainment stated, "[Gikwang] is planning on entering privately without any special events on the day of enlistment."
For Junhyung and Dongwoon, their exact enlistment dates have not been revealed other than they are expected to also enlist in April.
"Yong Junhyung will be enlisting in April. The exact date will be revealed later on," Around Us Entertainment said on March 11.
On March 12, it was announced the Dongwoon passed the final round of the public lottery for the Seoul Metropolitan Police Agency's 364th Conscripted Policemen Examination.
"Son Dongwoon has passed the Conscripted Policemen Examination. His enlistment date has not been determined," the company said. 
Prior to enlistment, Junhyung completed his final solo concert called Goodbye 20s in February. Seven thousand fans attended the show.
Dongwoon is currently preparing his solo album prior to enlisting. Fans can gain updates about his solo album through his radio show, Casper Radio.
In August 2018, Doojoon became the first Highlight member to enlist. Yoseob enlisted in January of this year. Since each of the members enlisted within a few months of each other, waiting for a full-group comeback won't be drawn out over years.
We wish Highlight the best as they serve their military terms.
— Olivia Murray
Related Articles