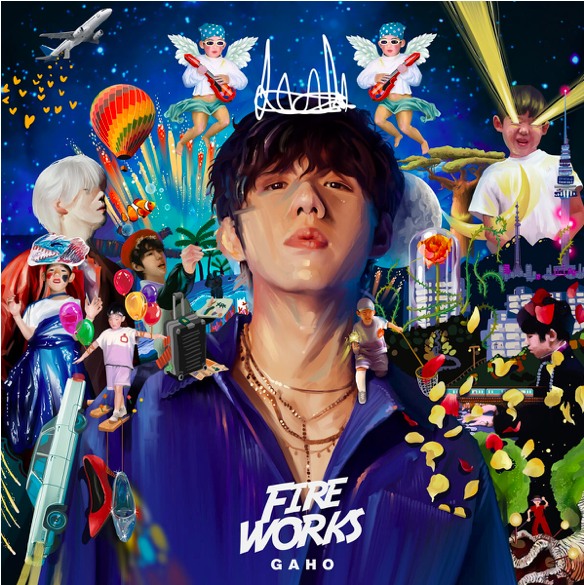 Gaho is an incredible Korean soloist. He is well-known for his work on Korean Drama OSTs, such as Itaewon Class and Start-Up. His vocal range is out of this world, as well as his songwriting abilities. This debut full-length album has been highly anticipated and is a great listen!
OOO: 9/10
What a great start to the album. This upbeat tune is just what I would expect from a good Gaho tune. Plenty of great melodic lines, unique instrumentals, and fantastic vocals. His style is unmatched and "OOO" shows he didn't come here to play. This tune perfectly displays why so many people love Gaho.
Lost my way: 8/10
The audio panning in the beginning of this song was a little trippy, but I enjoyed the overall feel of this track. It's chill and includes more of Gaho's perfect harmonies.
Right Now: 10/10
The build up to this chorus is fantastic. The orchestral instruments, the backing vocals, the way the chorus explodes…it's such a great song. "Right Now" displays all of Gaho's incredible talent and why he deserves to be recognized as one of Korea's best solo artists. The lyrics are full of hope, running past the obstacles of life. Check out the second verse:
I'm exhausted and tired
A ray of hope
Just been chasing it
Where to go now
I'll go for it
Until the end of my life
Anyway: 7/10
"Anyway" is laidback and incorporates an R&B feel. The bass in this song really shines as well as the light melody. I can easily imagine "Anyway" featured on a K-drama OST. It's optimistic nature is a great pick me up.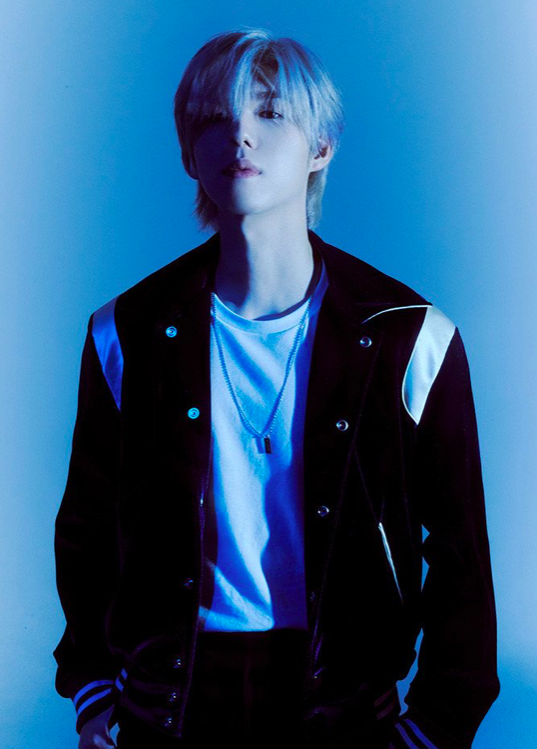 Rush Hour: 8/10
This track is sure to get in your head, and is likely why Gaho released it as a single earlier this year. "Rush Hour" has varied melodies, an easy feel, great electric guitar riffs, and a happy vibe. Of course, it features Gaho's well-known vocal range.
Afraid: 10/10
The unique instrumental really shines in "Afraid." From the synth to varied beats and airy instruments mixed with electronic vibes…this track shows Gaho is a musical genius. The hard work that went into the layering is on full display. "Afraid" sticks out on this album as a go-to song.
Part time lover: 8/10
I felt myself tapping my foot and bobbing my head to "Part time lover." It's full of great bass, some groovy electric guitar, and synth. The lyrics aren't my favorite on this song, but I can't deny the musicality of it, which is fantastic.
RIDE: 8/10
"Ride" is another track Gaho released before the album. It has plenty of that Gaho falsetto. Pack in some more bass, hard beats, and electric guitar and you'll end up with "RIDE." The song is a bop for sure and packs a punch. Here's some of the best lyrics:
As I circle around you
I'm hoping to be next to you
When no one else is here
So no one else can have you
I'm placing you in my own brackets
I'm not gonna approach you suddenly
I'm seeping into your life, yeah
After this moment
High: 9/10
Gaho's vocal layering skills are on display in "High." The song itself feels a little trippy, and will transport listeners to a different place (the kind of stuff really good music does). The whistling in this song was a nice touch, too! There's even a spot where some trumpets play. Gaho isn't afraid to jump outside the box musically. He is a true musician.
Crush: 8/10
This is a sweet ballad. Gaho's soft vocals get a spotlight in "Crush" because of the toned back instrumental. Keeping the background music to a minimum was a great move to allow Gaho's warm voice a chance to really shine.
Friend: 9/10
The bass in this song slaps! Something I love about "Friend" is Gaho builds the instrumental as the song goes on, and it seems to burst at the chorus. Check out the sweet lyrics in this track:
Four seasons pass
Even if the years pass
Even if wrinkles are deeper
Even if I fall down again

I will always believe in us
It's nothing to wander the road
I cannot stop
Even if I fall down again
Like the moon: 9/10
"Like the moon" is like dancing under the stars. The track has a lovely sway to it and great instrumental, like the rest of the album. The bridge is the highlight on this song, with echoing vocals that almost remind of a good Brian Wilson track. Gaho does not disappoint on this final song.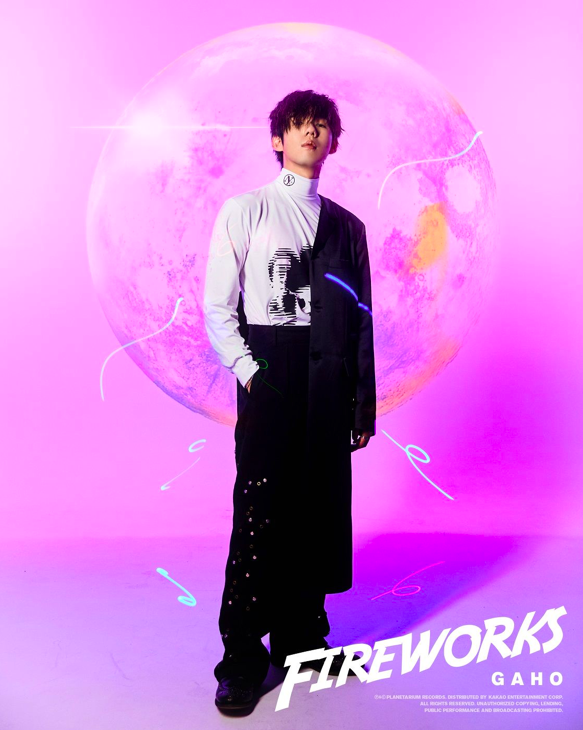 Final: 9/10
Gaho fully proves his songwriting skill, musicality, and vocal prowess in this first full length album. I hope "Fireworks" is the first of many for him as he is so incredibly talented.
—-Ellie Boyd
Related Articles