This mini drama stars Moon Gayoung as Yeonhee, a shy girl treated harshly by her mother (similarly to Sweden Laundry, for those that have watched that) and Exo as themselves.
Episode 5
This episode starts out with what I guess is another of Yeonhee's bad dreams. This time around she is an older homeless woman being interview and she warns of binoculars, cock roaches and international stars.
Once awake it is shown she has a cold and when her mother starts hounding her, her brother steps in and defends her much to Yeonhee's surprise.
Next door, D.O. is pacing and Chanyeol is constantly looking out the window towards Yeonhee's house. They wonder why she hasn't come over to clean and Sehun offers to get her number from her brother, who he has formed a strange friendship with.
Meanwhile, the delirious Yeonhee is flashing back to her second confrontation with Chanyeol. When he asked if she knew him, Yeonhee responded as a fan which disappoints Chanyeol. I'm guessing he had a thing for her when they were younger or they were close friends, which would explain his expression.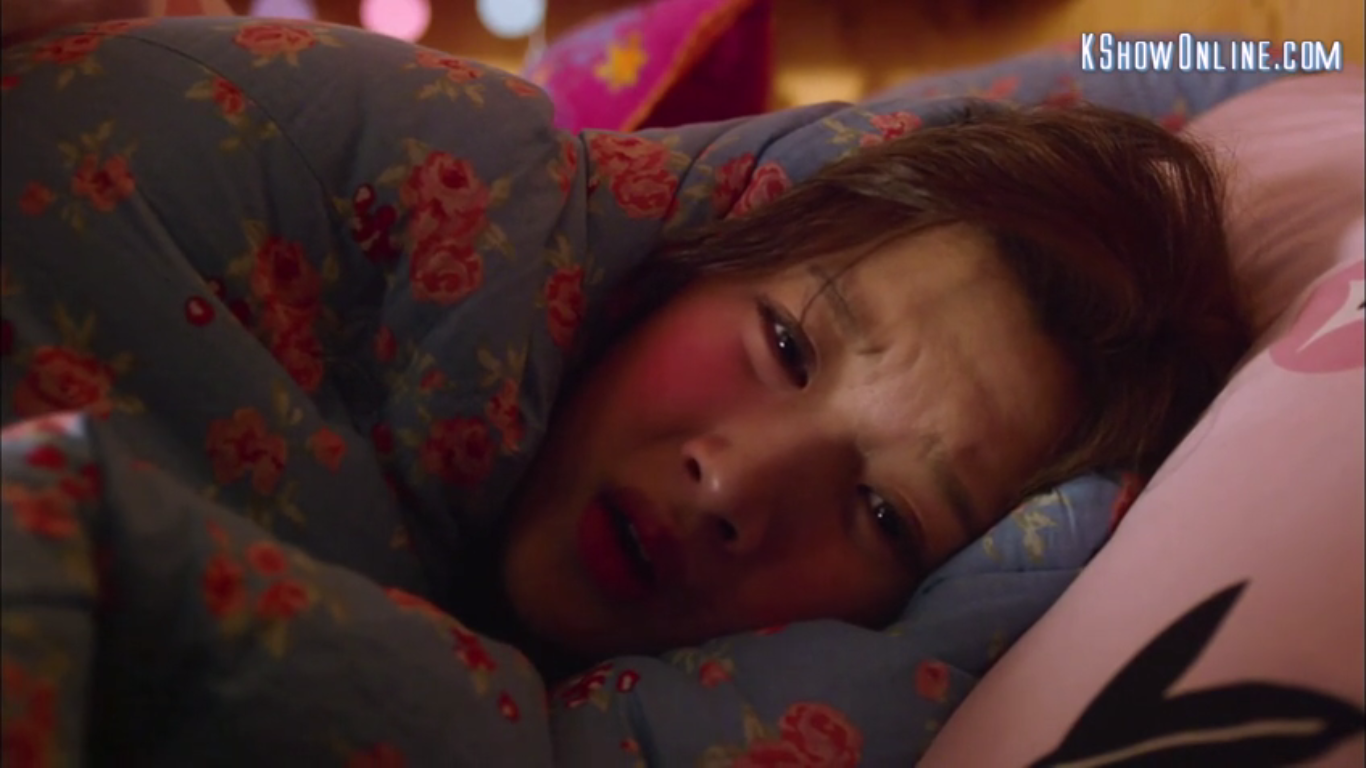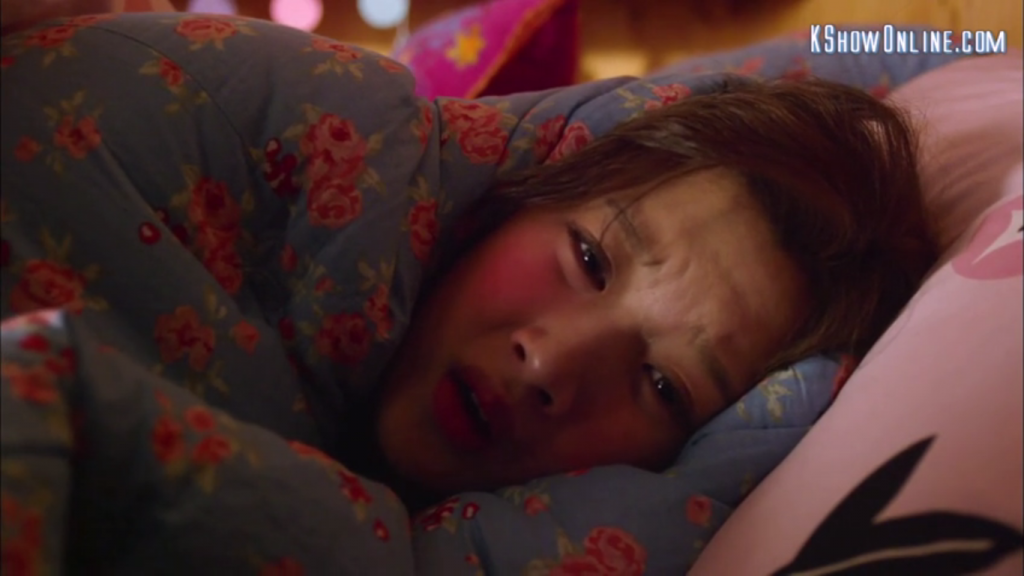 D.O leaves a drink for Yeonhee with her brother, much to Yeonhee's pleasure. I think this is the beginning of a sort of rivalry between Chanyeol and D.O for Yeonhee's attention. I'm hoping
The next day Yeonhee is feeling well enough to go to work, however she is confronted by Chanyeol in his room for the third time, where he apologizes to her.
I am still waiting for a full explanation for EXO's hiatus in this drama but I like all the episodes so far. I really enjoy the weird friendship between Sehun and Yeonhee's brother.
Episode 6
This episode begins with Chanyeol trying to see if he can get Yeonhee to remember anything by saying her name. She doesn't and he sets her back to working. When Yeonhee goes home, she receives a text from Chanyeol saying she needs to be ready for their initiation ceremony.
While walking outside Yeonhee's brother is attacked by girls asking him if EXO were living next door to him. Seeing that he was completely clueless, the girls leave him alone. He later looks up EXO, sees clips from their "Mama" music video(the super powers one) and sets out to warn Yeonhee of the dangerous people next door. I was cracking up during this entire little section, his reactions are hilarious.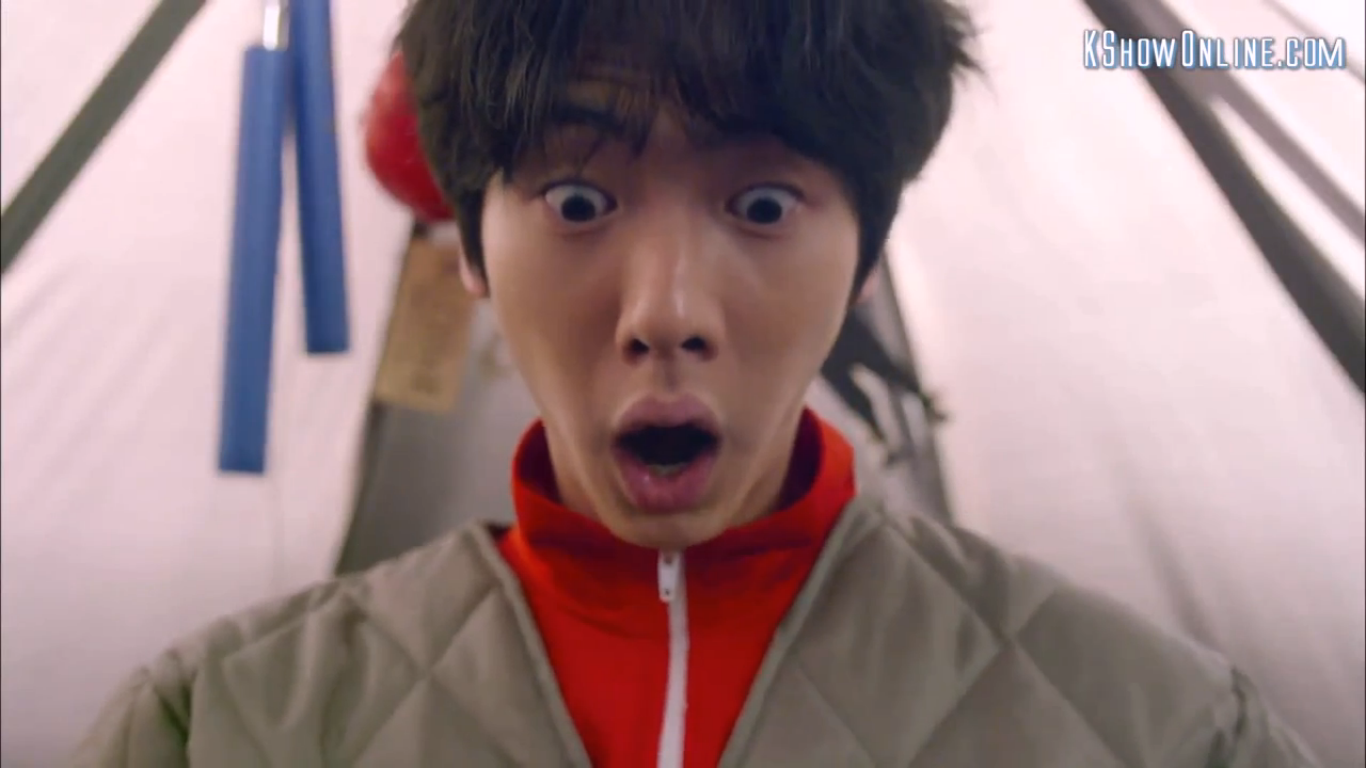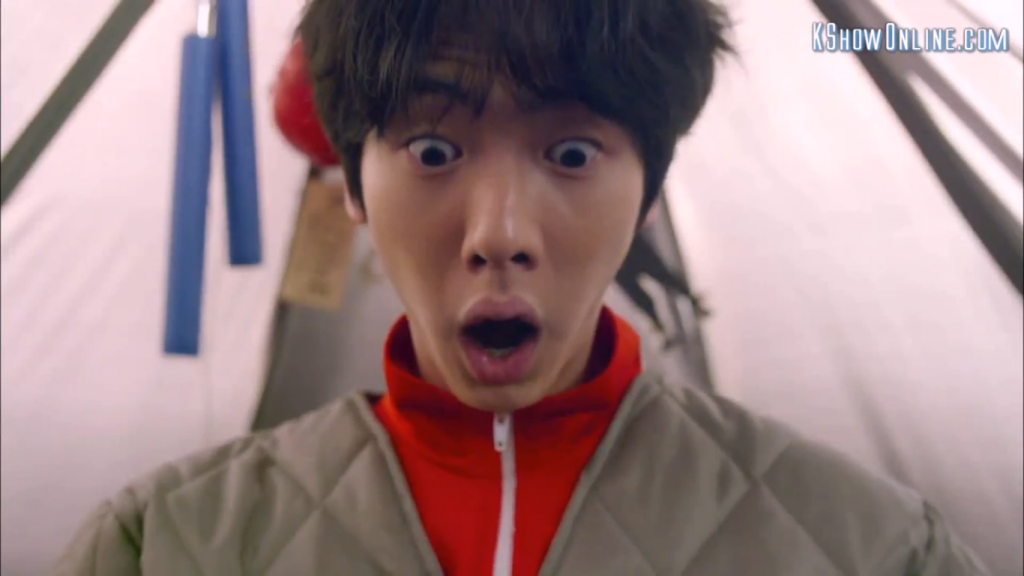 He does not let her leave to EXO's house without giving her a helmet. During the interview, they nickname her Incheon Gal and give her a set of rules to follow.
Later on Chanyeol is working on a song, and is very frustrated, telling Baekhyun it just doesn't sound right. Baekhyun assures him that everything will work out.
Yeonhee is walking outside when she bumps into someone and once she sees who it is she has a flashback to the person telling her they were leaving. I'm guessing this is someone she had a romantic relationship with because she turns red and doesn't speak or look directly at him.
The man begins to speak a little harshly to her and EXO come to the rescue.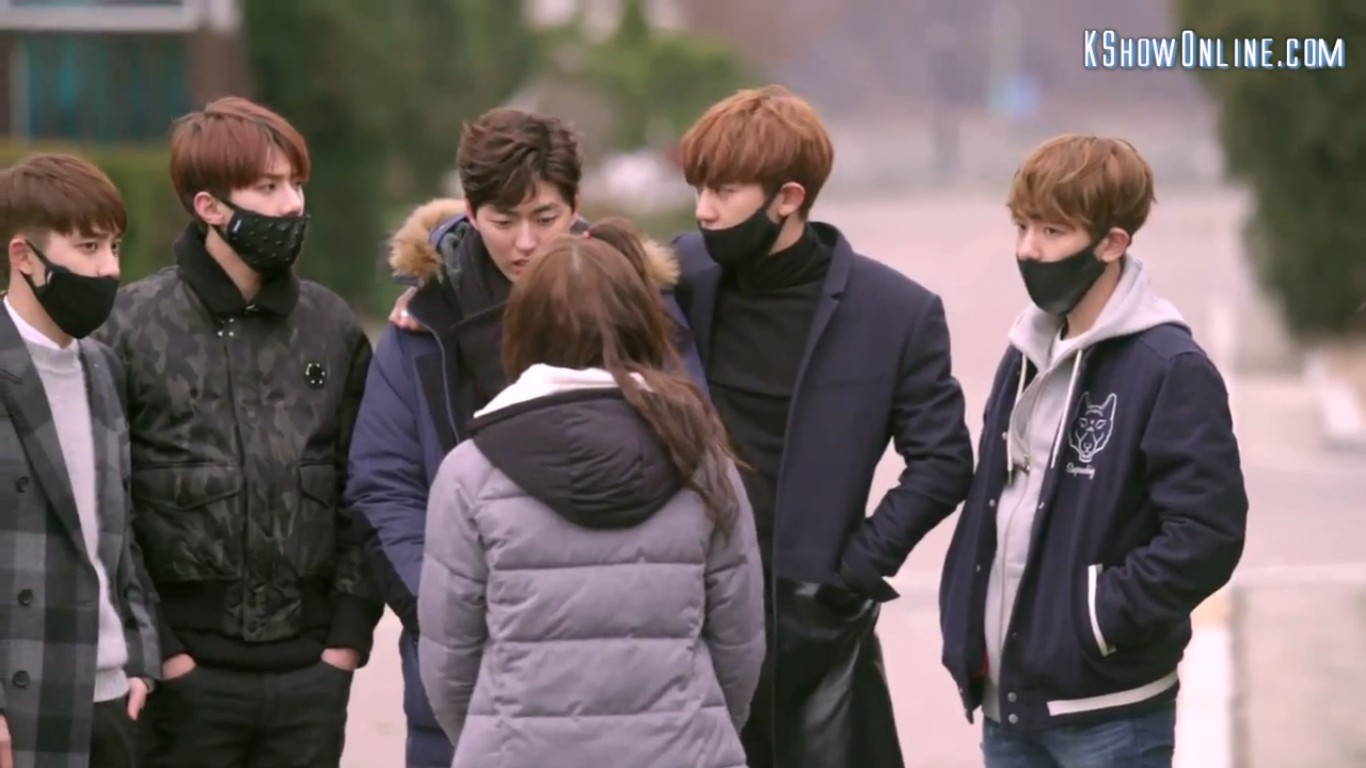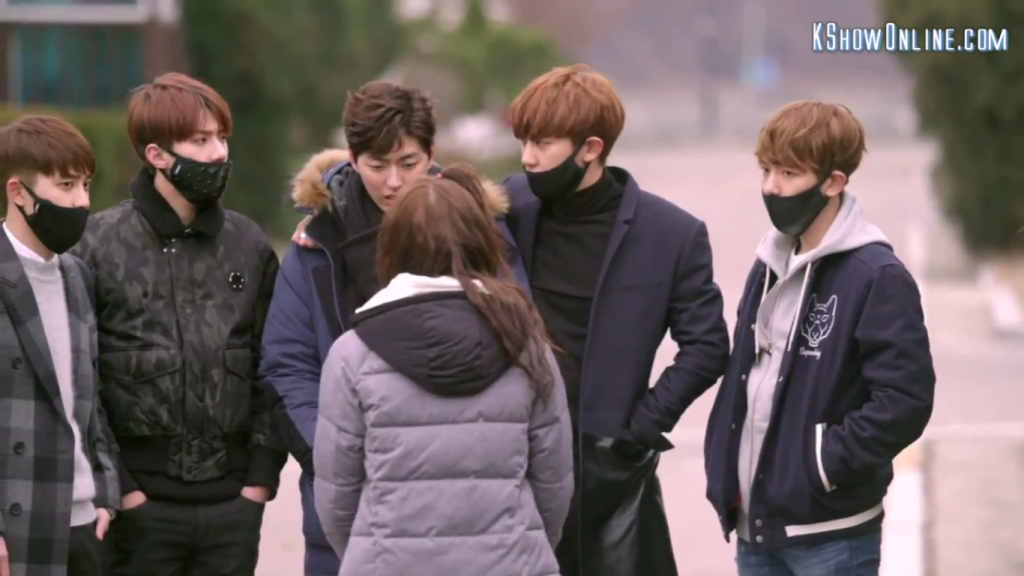 You finally get a little more behind the story of why EXO are on hiatus(Chanyeol's inability to write songs after destroying his grandfather's charm). This episode developed the relationship between Yeonhee and each member a little further. I can see why people who aren't EXO fans have started paying attention to this show.
Screencaps: KShowOnline.com
— Ke'Anna Bullard.
Related Articles