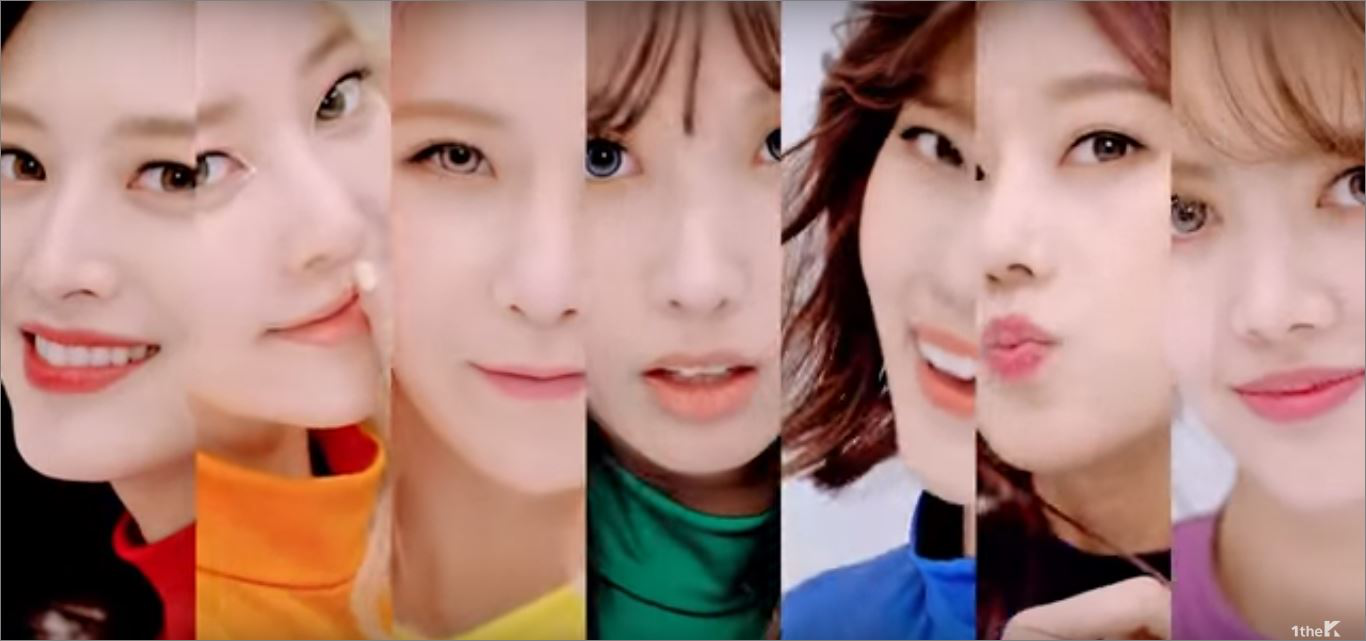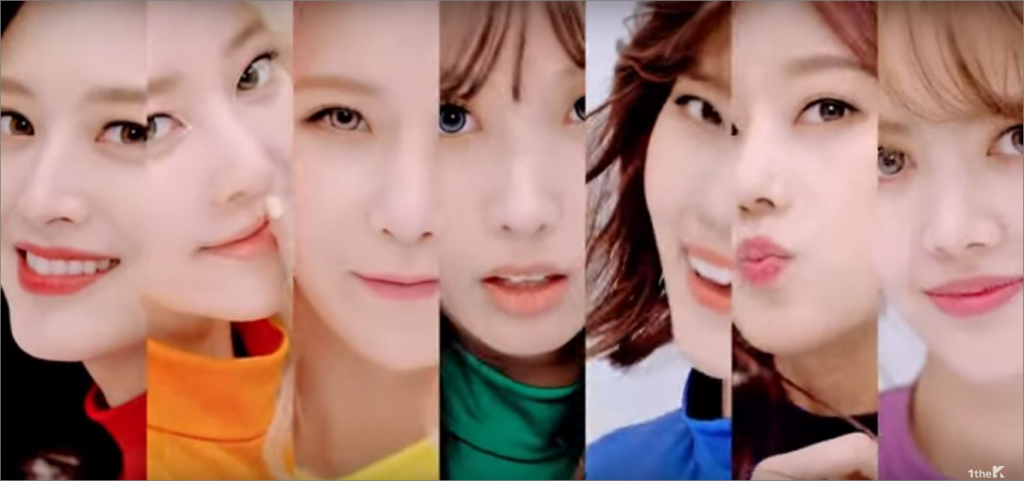 A group pic of Rainbow from their 'Whoo' MV.
Seven colors of the rainbow
Formed under DSP Media in 2009, Rainbow was a seven-member all girl Kpop group comprising Kim Jaekyung, Go Woori, Kim Jisook, No Eul, Oh Seungah, Jung Yoonhye, and Jo Hyunyoung with each member representing one of the colors of the rainbow.
Throughout their career as a group spanning 7 years – from 2009 to 2016 – the group released two full studio albums and various EPs and singles not only in South Korea but also in Japan. Some of their music was also released via two sub-units, Rainbow Pixie and RB Blaxx.
The group's achievements include reaching no. 9  on Japan's Oricon weekly chart for their second Japanese single (Mach) and winning the Hallyu Icon Award at the 26th Golden Disc Awards in 2012.
Upon the cessation of the members' contracts in 2016, the members declined to renew their contracts resulting in the disbandment of the group.
Evolution into individual artistes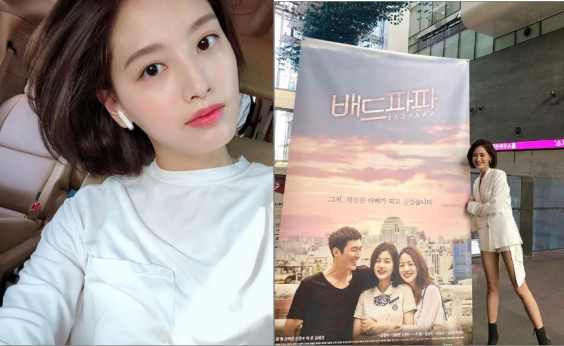 A recent photo of Jaekyung on her Instagram account @_kimjaekyung_
Jaekyung is currently focused on her acting career which she had already started while in Rainbow through participation in various dramas and variety shows including a stint as a host on beauty program 'Beauty Bible' in 2016.
She can be seen in the now-airing Kdrama 'Bad Papa' playing an ace detective.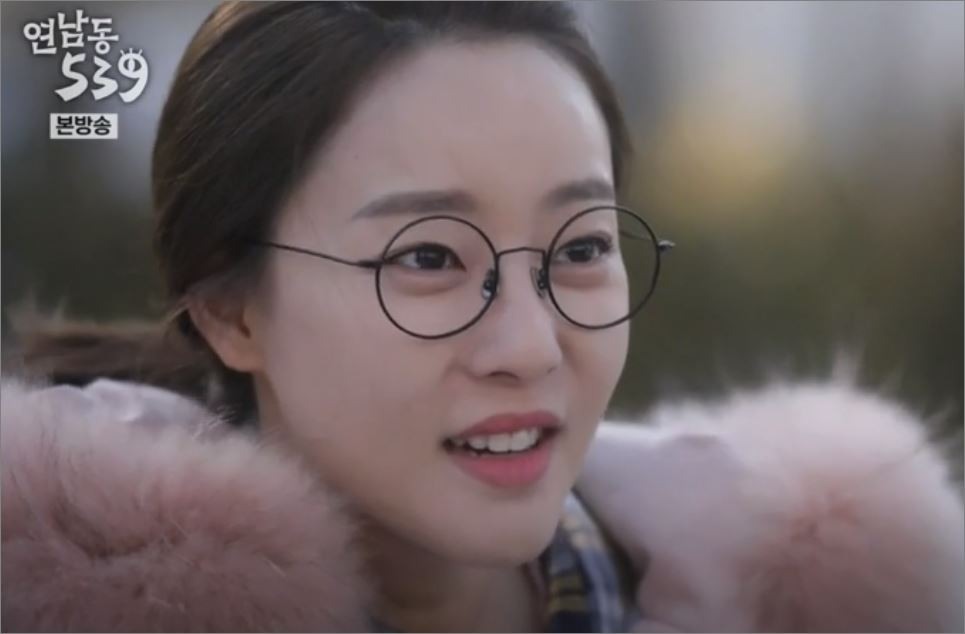 Go Na-Eun in a still from Kdrama 'Yeonnam-dong 539'.
Woori, now known as Go Na-Eun after a name change early this year, also continued to pursue acting after Rainbow ended.
She has successfully bagged supporting roles in Korean movie 'The Whispering' and Kdramas 'Yeonnam-dong 539' and 'My Only One' currently airing on KBS.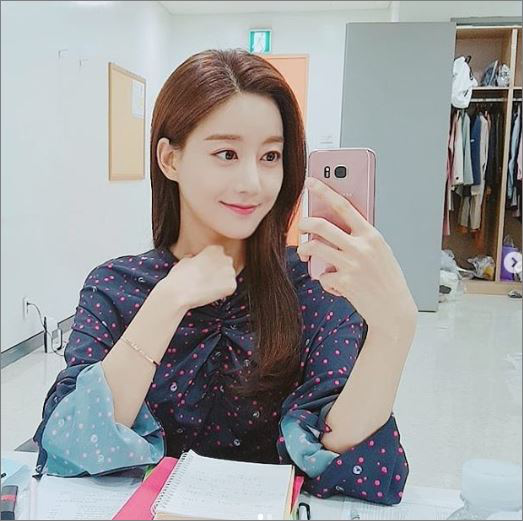 A recent photo of Seung Ah posted on her Instagram account @snowmanloveu
Seungah is playing the main protagonist Shin Hwa Gyeong in the daily drama 'Secrets and Lies' currently airing on MBC. After starring in 'Grand Prince' earlier this year, she is now undertaking the challenging lead role in 'Secrets and Lies' as an adopted daughter of a chaebol family struggling to conceal her secret.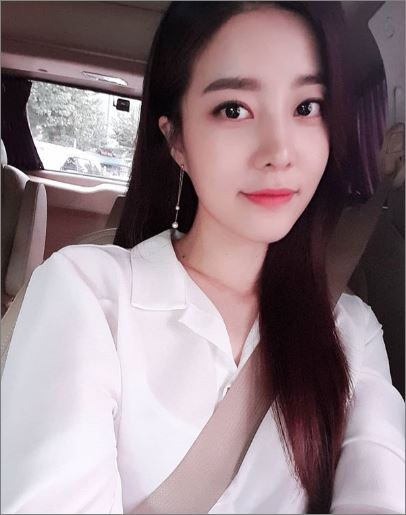 A recent photo of No Eul shared on her Instagram account @noeul0510
No Eul joined A'PIK Entertainment but a search online didn't provide any results of her current activities. Her profile on A'PIK entertainment's website also did not reveal any new projects since 2016 but she remains active on social media such as Instagram.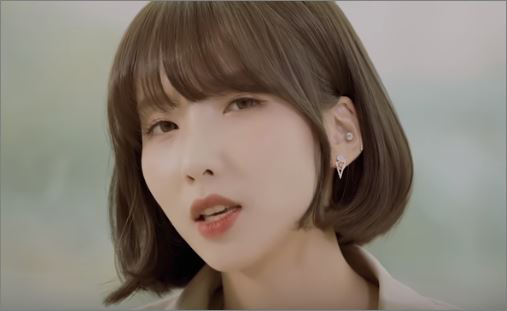 A still from the music video for Jisook's recent single 'Edelweiss'. 
Jisook released a single called 'Edelweiss' last May and is signed under Dmost Entertainment. Her MV is available for viewing on Youtube and she also participates in variety shows and MC'ing.
Her latest posting on Instagram shows her on stage speaking at the 2018 Get It Beauty Con together with Amber Liu of f(x). She has mentioned in an interview that she doesn't believe she has the talent for acting and is happy being a TV personality.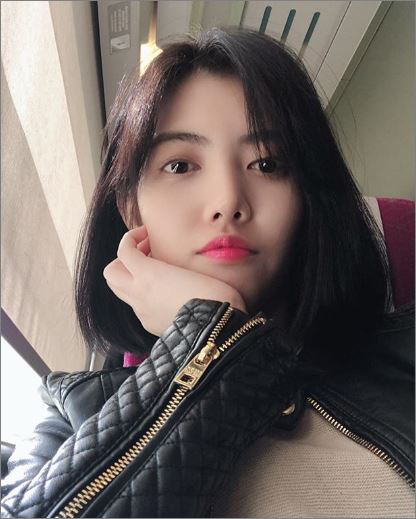 A photo of Yoonhye shared on her Instagram account @yoonhye.chung.
Yoonhye also branched out into acting and just completed her supporting role on the KBS daily drama 'Through the Waves'. The 144 episode drama aired from February to last August and received lukewarm viewership ratings. As yet, there's been no news on her next project and she appears to be enjoying her break after the long filming with posts of her spending time with Rainbow members and family on Instagram.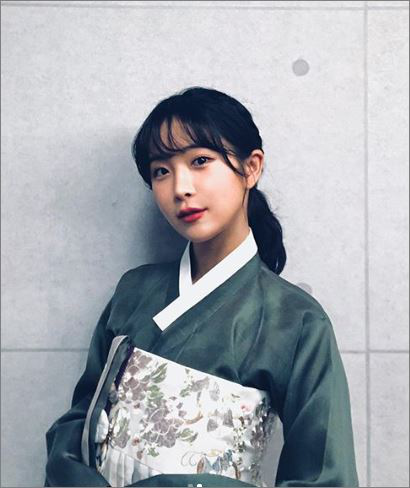 A photo of Hyunyoung during the recent Korean Thanksgiving shared on her Instagram @cho_hyunyoung.
Hyunyoung was last seen on screen playing the lead role in Kdrama 'Listen to Her Heart' in 2017. Unfortunately, the time travel romance was not popular with viewers and her most recent project was a family musical production in January this year called 'Magic Adventure'.
At rainbow's end
Since their official disbandment in 2016, each member of Rainbow has embarked on individual pursuits and interests but remain in contact with each other. Their success in their individual endeavors, although welcome news to their fans, also means it might be even more difficult to stage any reunion or group performance. Only time will tell.
On a recent appearance (September 2018) on tv show Radio Star, Jaekyung shared that the members are close and often meet up with each other. However, when asked if they had any plans to pool funds and release new music together, she candidly replied that they weren't making enough money to do that yet.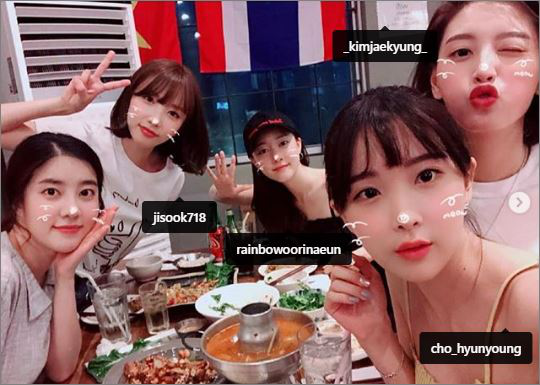 A picture of some of the members meeting up shared on No Eul's Instagram
On that hopeful note, Rain-nous (their fandom's name) everywhere can rest assured that their favorite group members remain close friends and are supportive of each others' activities leaving the door at least a tiny bit open to future collaborations given the funding and opportunity.
—-Fie Fed
Related Articles