ASCENSION EP SET FOR RELEASE JUNE 9 ON
VERVE FORECAST AND DECCA RECORDS UK
SHOWS THIS SUMMER INCLUDING GOVERNORS BALL, LOLLAPALOOZA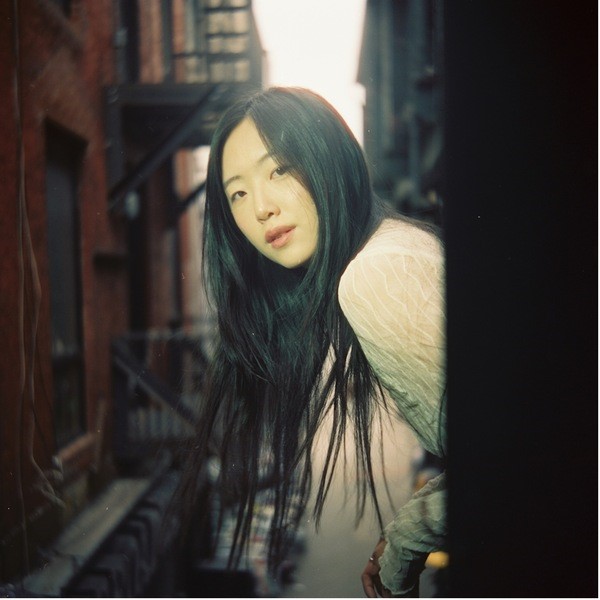 Photo credit: Julia Khoroshilov
Breakout artist Sarah Kinsley unveils her new song "Lovegod" and accompanying music video; listen/share the song HERE and watch/share the video HERE. Kinsley produced and mixed the song as well as created and crafted the Lovegod character in the imaginative video.
"'Lovegod' is the most devious I think I've been in my writing," Kinsley details. "My own 'lovegod' is a perfect lover, an answer to a prayer, an antidote for romantic pessimism. Where can one find love these days? Why do we need it? Why do I find myself begging for some spiritual deliverance?"
The track is from her much-anticipated forthcoming Ascension EP, set for release June 9 with Verve Forecast and Decca Records UK.
Watch the video for previously released song "Oh No Darling!" HERE.
Of the EP Kinsley describes, "Ascension is about this unknown, ethereal place—the islands we create with people we have loved, where our phrases with them live, where our conversations outlast us, where every moment we have experienced lives again and again. It's an eternal paradise. This is the center of this upcoming EP: the treasure, the collection of shining memories I carry, I ascend to. Remembering, knowing, keeping: these are the fundamental ways of our existence, of our ability to love. We are ascending to the place where everything is alive, where love is bright and fruitful, where memories last forever."
Kinsley is looking forward to a run of North American tour dates which includes stops in Toronto, Montreal and Philadelphia. Kicking off June 3 at The Drake in Toronto, the whirlwind of limited and intimate dates closes with a much-envied spot at NYC's Governors Ball on June 10.  She will also perform this summer at the legendary music festival Lollapalooza. For tickets and up to date information please visit https://sarahkinsley.komi.io/.
Since 2020, Sarah Kinsley's rise—concurrent with her music studies at Columbia University—has been rapid. Overall, she currently has 80 million streams across 181 countries, a number that jumped following the 2021, release of her EP The King. The title track went viral on TikTok and is at 39 million streams and climbing. The EP was listed on NME's list of top debut projects of 2021, the publication raving, "Her transformative songs of growing pains and discovery share a similar intimacy to the introverted, deeply human alt-pop of Maggie Rogers and Lorde." Kinsley followed that with another EP, 2022's Cypress. Headline tours and slots on SXSW and The Austin City Limits Festival honed the singer/guitarist's expressive and unconstrained live performances.
EP artwork
Ascension —TRACKLISTING
1. Oh No Darling!
2. Black Horse
3. Ascension
4. Lovegod
5. Sliver of Time
SARAH KINSLEY TOUR DATES
June 3—Toronto, Canada—The Drake
June 4—Montreal, Canada—Bar Le Ritz
June 5—Burlington, VT —Higher Ground
June 7—Philadelphia, PA —The Lounge at World Cafe Live
June 8—Cambridge, MA —The Sinclair
June 10—New York, NY —Governors Ball
August 6—Chicago, IL —Lollapalooza
KEEP UP WITH SARAH KINSLEY
Website | Instagram | TikTok | Facebook | YouTube
#SarahKinsley #SarahKinsleyTourDates #SarahKinsleyAscensionAlbum #tracklist #kcrushnews #VerveForcastandDeccaRecords #DeccaRecords #Lollapalooza #GovernorsBall #TheSinclair #SarahKinsleysingleLovegod #newmusic #newEP #OhNoDarlingSarahKinsley #TheKingEPSarahKinsley #NME #EPCypress #kcrushamerica #kcrushcontent #kcrushamericamagazine #VerveForcast
Related Articles