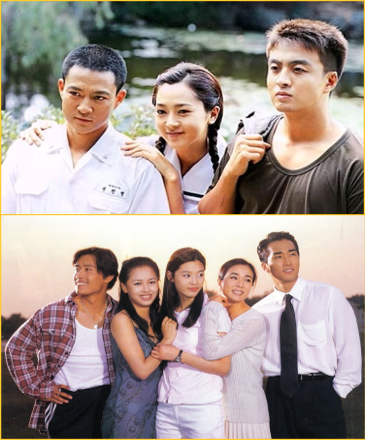 After the 1980s K-drama triumphant entry in the international scene, the 2nd generation of K-dramas stormed the entertainment industry with more complex, captivating, and out of this world storyline and acting skills. With the world becoming a village, Korea took the chance to make a brand for itself through its skilled thematic plots of dramas and professionalism in the suspense aspect that left viewers clinging to their seats. The 2nd generation K-drama period between 1990 to 1999 involved numerous Oscar worthy series, but below are some of this generation's best ones.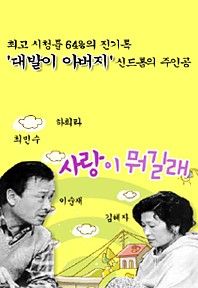 1. What Is Love? (1991)
"What Is Love?" was amongst other creative dramas that formed the epitome of 2nd generation K-dramas. The drama births a roller-coaster of mixed feelings from its emotion wrecking scenes. Released in November, 1991, this K-drama is about two different families that are unified by love. Upon Dae Bal Lee (Choi Min Soo) and Ji Eun Park (Ha Hee Ra)'s marriage, the two families; a patriarch and conservative verses a utilitarian and modern family, strive to blend as in-laws. Filled with comedy and intently emotional scenes, this drama is quite educative as it portrays the daily struggles of societal facets and the personal sacrifices and empathy needed for the common good.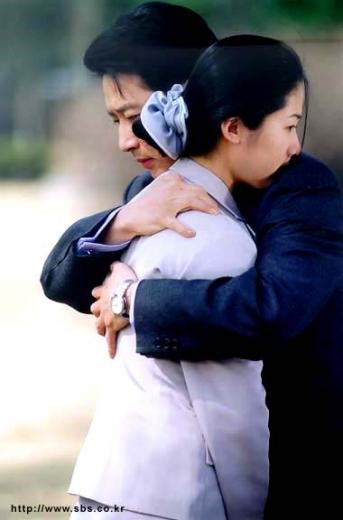 2. The Trap of Youth (1999)
This heart wrenching "Trap of Youth" series was released in January, 1999, and revolves around the complex nature of relationships. Out of pure love, Yun Hee (Shim Eun-Ha) does the unfathomable and sacrifices her dreams of studying in order to work and support her boyfriend's studies. To further show her devotion, she gives her boyfriend Dong Woo (Lee Jong Won) the honor of becoming a father. In a twist of events, Dong Woo finds interest in a new richer girlfriend leaving Yun Hee in an emotional chaos. The ensuing nerve-wrecking scenes with intense motives including betrayal and revenge that lead to mind-blogging incidences and unpredicted characters including Yeong Kuk (Jun Kwang Ryul). Yun Hee's journey to regaining happiness and possibilities of true love amid the heartbreak keeps viewers glued to the end.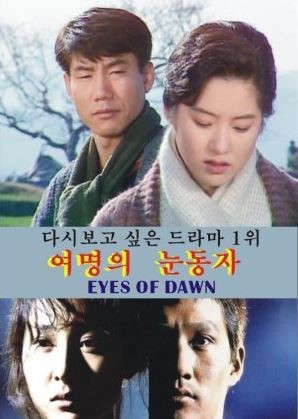 3. Eyes of Dawn (1991)
"Eyes of Dawn" is a soul-stirring series depicting the historical horrors and injustices that occurred during Korea's colonial period by the Japanese. Released in October, 1991, the drama centers on three youngsters, Jang Ha Rim (Park Sang Won), Yoon Yeo Ok (Chae Shi Ra), and Choi Dae Chi (Choi Jae Sung), caught in the thick of the war. The most eminent and gruesome war crimes depicted from the characters misfortunes include the exploitation of Korean women as "comfort and pleasure tools" and inhumane treatment of young Korean men as "war shields and front fighters" during Japan's war against the USA. Eyes of Dawn is such a heart-throbbing drama as the characters not only fight in the physical Japanese war against its enemies, but also strive for a glimpse of relief from the Japanese colonialism. Whether any of the two, or better opportunities present themselves to Jang Ha Rim and the rest is up to the few episodes at the end of the series.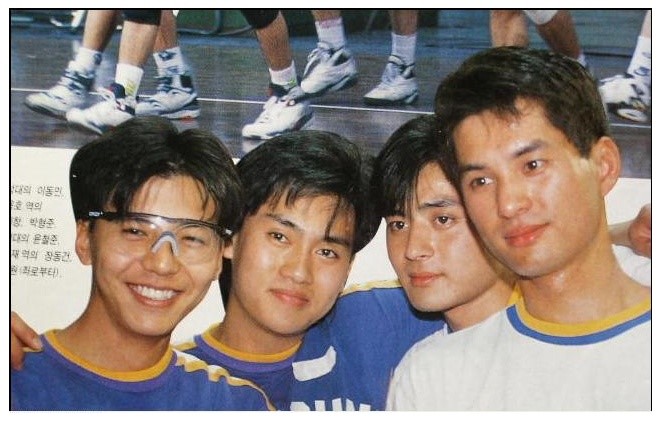 4. The Final Match (1994)
Also famously known as "The Last Match", this Korean drama was released in January, 1994 and is all about the beauty and beast sides of friendships. "The Final Match" roots from a longtime friendship that boomed in the young lives of Lee Gong Min (Son Ji Chang) and Yoon Chul Joon (Jang Dong Gun). Life happens and the two friends start drifting apart only to cross paths again later in a competitive situation. Emotions intensify with each of the friends trying to prove their superiority. One final match is all it needs to give the final stamp on whatever is left, if any, of the two youngsters' friendship.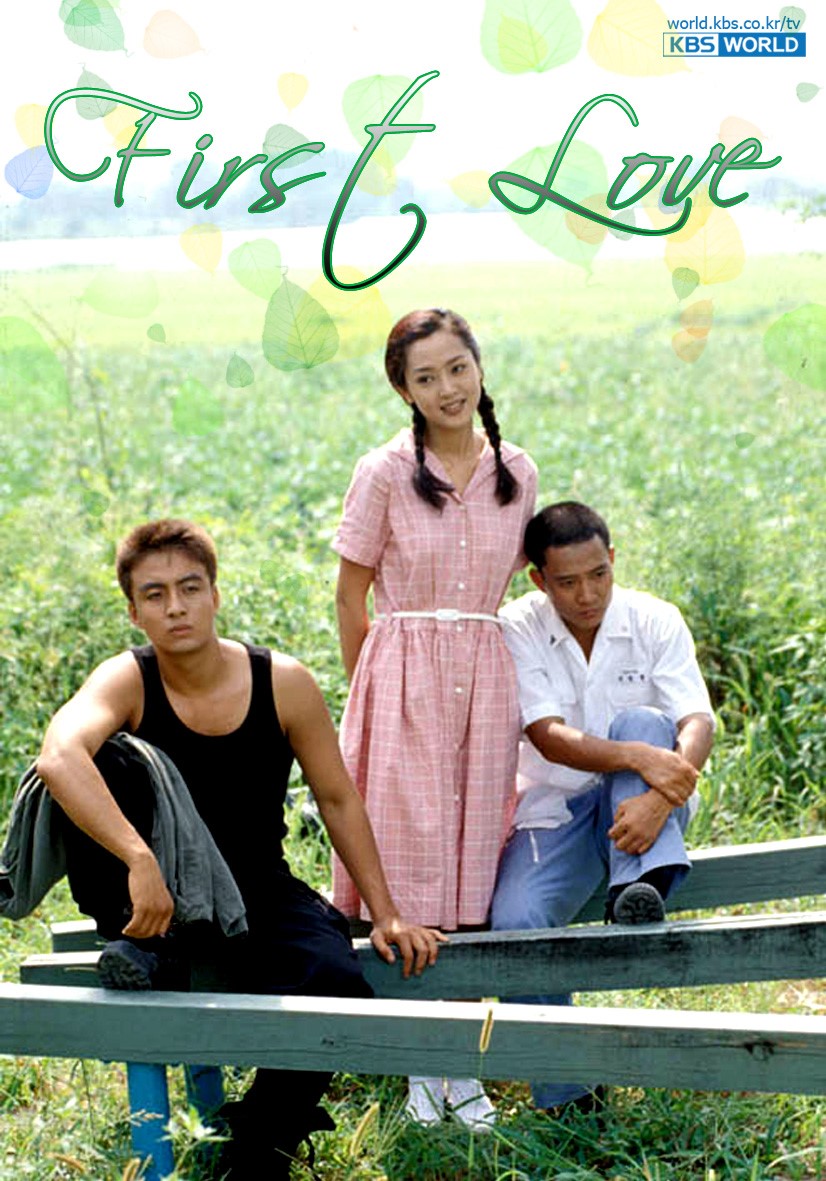 5. First Love (1996)
"First Love" is an emotion wrecking melodrama that is rated amongst the most viewed K-dramas of the 1990s. Released in June, 1996, this series centers around two brothers who find themselves in love with the same woman. The heat starts building when Sung Chan Hyuk (Choi Soo Jong) find out that his brother, Sung Chan Woo (Bae Yong Joon), is dating his long-time crush Hyo Kyung Lee (Lee Seung Yeon). This discovery is further worsened by Hyo Kyung Lee's gang of a father who disapproves of her daughter's relationship with any of the brothers who hail from a poor background. A retaliation from Hyo Kyung Lee's father leaves Sung Chan Hyuk paralyzed marking the end of his career as an artist. The dilemma lies in whether Chan Hyuk, Chan Woo, or Kyung Lee will find love at last or have to suffer the consequences for their desires and actions.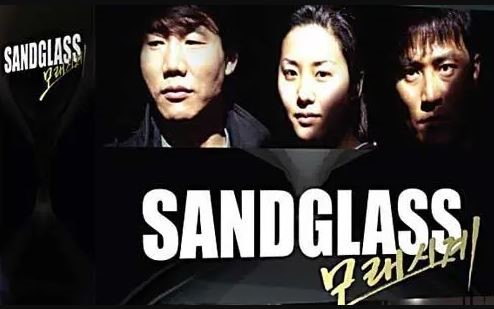 6. Sand Glass (1995)
Rated as amongst the most viewed K-dramas of its time, "Sand Glass" is a melodrama that is worth investing your time. Released in January, 1995, this historical drama depicts the Gwangju uprising period from a perspective of the different characters' lives and social status. "Sand Glass" tells of the ups and downs of Tae Su Parl (Choi Min-Soo) and Woo Seok Kang (Park Sang Won) as they maneuver through life in search of freedom from political oppression. In addition to their different social status, and differing values with one being in the gangster field and the other in the law field, several incidents occur causing strain and havoc in their relationship and those of other intertwined characters. Love enters into the equation as Yoon Hye Rin (Hyun Jung Go) comes into the picture demanding consequential choices to be made with everything at stake. Involvement in the uprising movement brings along its consequences and entangled reactions which keep the viewers glued in a pool of mixed emotions.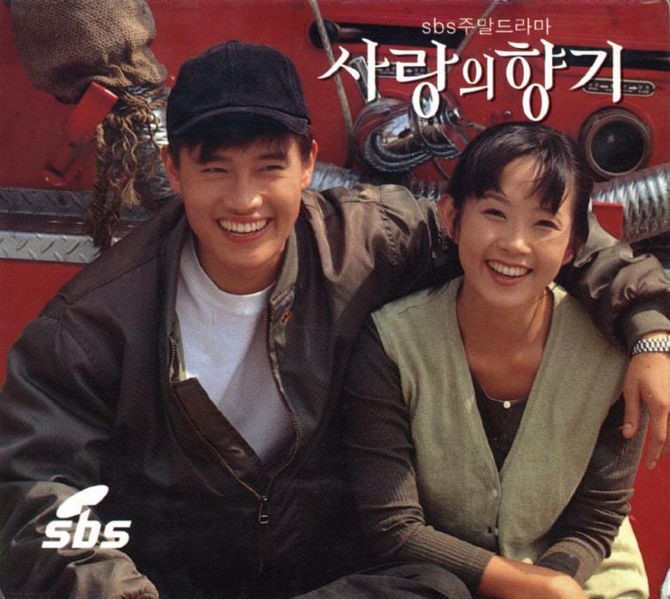 7. Scent of Love (1994)
"Scent of Love" is a heart throbbing romance drama released in April, 1994. It tells of the interesting stories of love amongst characters of different generations. Different perceptions on matters of true love are brought to the table with each viewpoints related consequences bringing the viewers into emotional chaos. It focuses on Yeong Jin (Choi Jin Shil) who is left to fend for herself, and so is her sister, upon their parent's deaths. Fate results in the two experiencing unexpected twist and turns amidst the natural human nature of needing affection and striving to maneuver unending youth hardships. Yeong Jin finds love in Kim Jun Ho (Lee Byung Hun) even as their relationship experiences calamities from all angles. With each of the 3 generations' love story having to navigate through life on diverse frames of reference, the drama's finale is one to look forward to.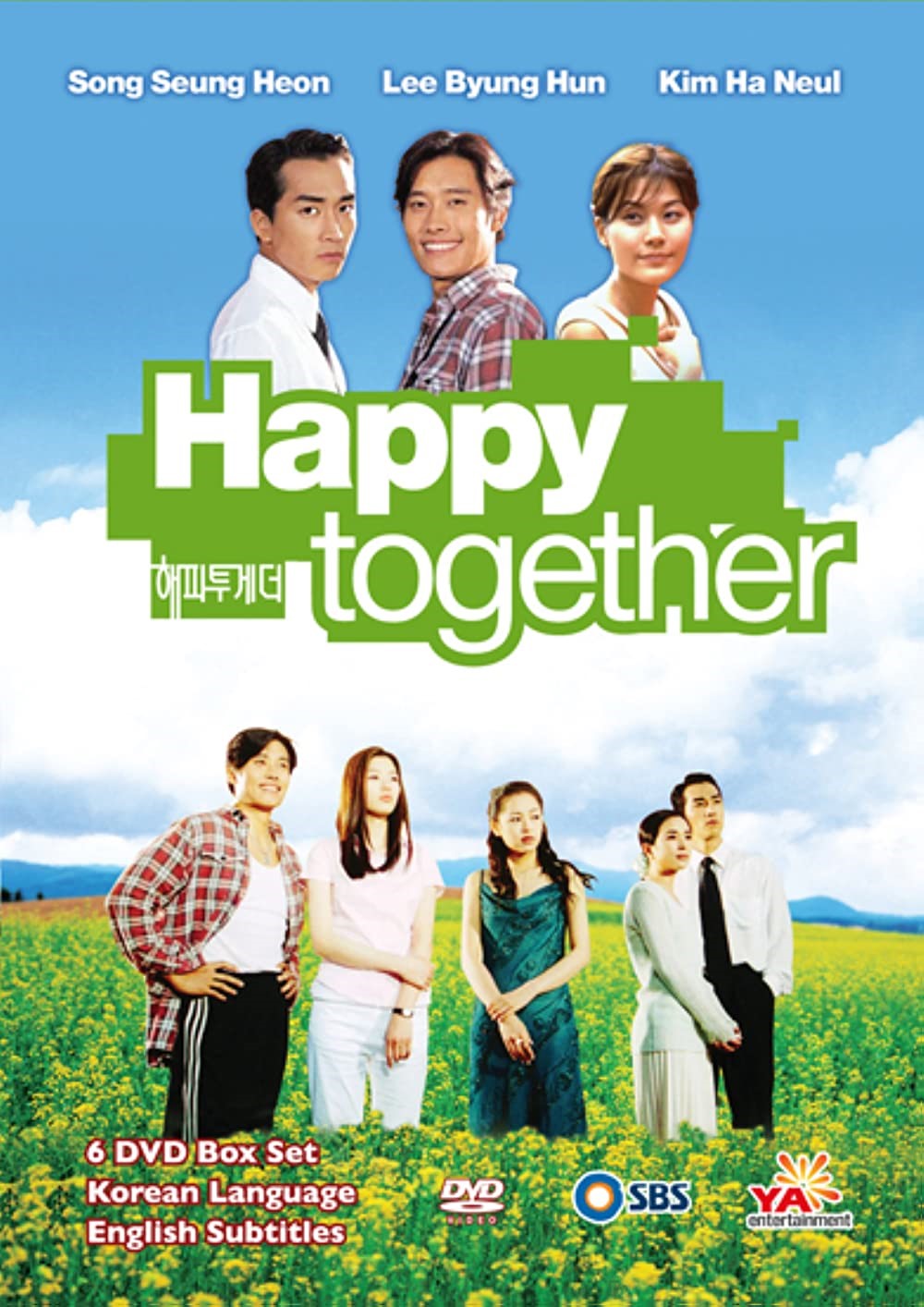 8. Happy Together (1999)
Released in June, 1999, this melodrama is themed around the complexities of relationships amidst unavoidable life events. Five siblings are separated at a young age upon their parents' demise with some forced into deplorable foster families. A few years later, Seo Tae Poong (Lee Byung Hun) endeavors to bring the family back together only for a series of unexpected turns to ensue. The reunion however, faces a backlash from the baggage of each of the siblings' lives. The afflictions bring with them feelings of betrayal, neglect, and failure amongst others. The viewers are taken aback with each episode as they empathize with the characters throughout this heart-wrenching drama. Whether there is a glimpse of them regaining happiness together is only left into the hands of the writer.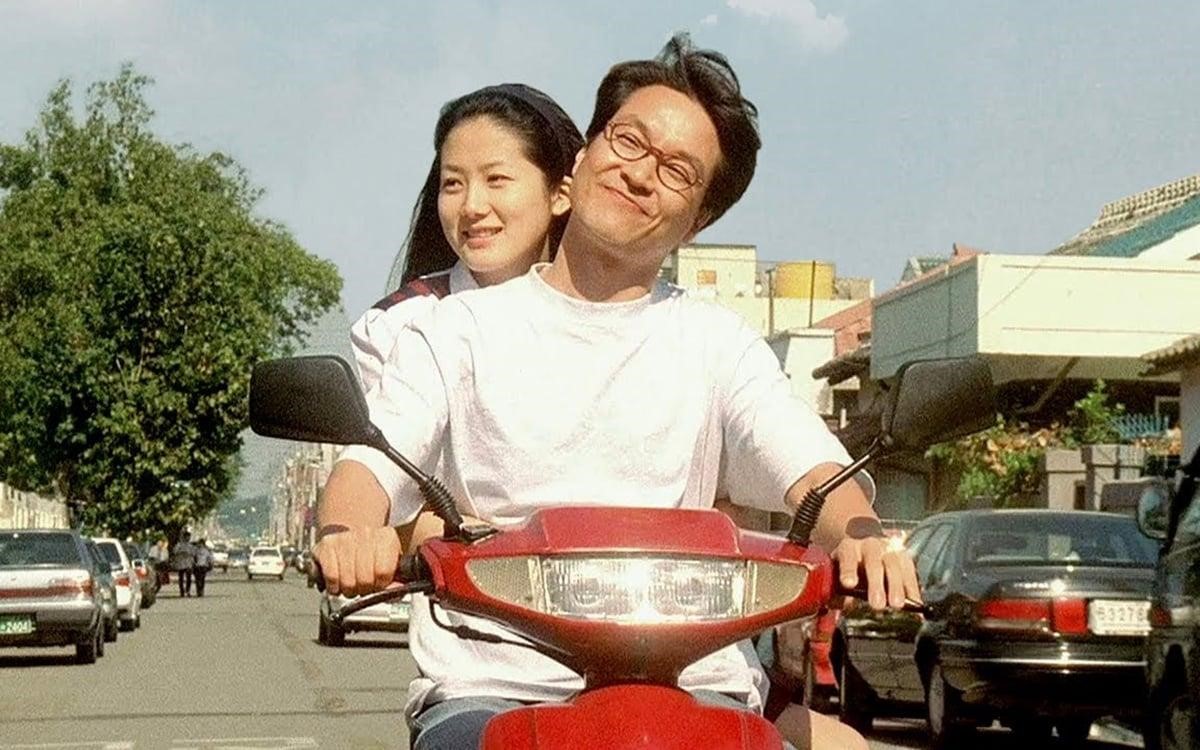 9. Christmas In August (1998)
"Christmas in August" has been rated as amongst the 2nd generation's most tear-jerking and sad melodramas. Released in January, 1998, this series focuses on Jung Won (Han Suk Kyu)'s peaceful life as a photographer in a rural area. The passion for his job, though not as rewarding financially, spills over through the perfect gigs he offers. Nonetheless, life's cruelty is not so kind not to even this pure soul as he finds his health failing him with no future hope. His aging father and younger sister are in the dark even as he tries to treasure every moment. A scent of love finds its way into his doorstep upon an encounter with Da-rim (Shim Eun Ha), leaving him in a dilemma of whether to pursue it and connect with another soul despite his ticking clock. Just as the viewers, Jung Win prays for a miracle amid trying to bid farewell and enjoy whatever time mother earth decides to present him.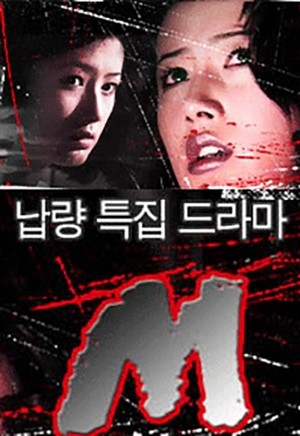 10. M (1994)
"M", written in hangul as엠, is a sci-fi horror drama that received quite a high viewership rating back in the days upon its release in August, 1994. The story focuses on a girl, Ma Ri Park (Shim Eun Ha), whose mission is to punish those who contributed to her death. Ma Ri Park was aborted before birth and her spirit lingered waiting for an opportunity to teach a lesson to all who supported the selfish heinous crime. Upon the birth of Ju Ri Kim (Shim Eun Ha), Ma Ri Park enters and takes control of her body to execute the revenge mission. A series of horrific scenes ensue leaving the viewers clinging to their seats. Whether Ma Ri Park consumes everyone on her list or experiences a glimpse of empathy and assesses their decision from a different perspective is up to the last episodes of the series.
—-Karen Mwenda
#2ndGenerationKDrama #secondgenerationkoreandrama #kcrusharticle #2ndGenKDrama #kdrama #koreandrama #kcrushoriginal #WhatIsLovekdrama #ChoiMinSoo #ChoiMinSooKoreanActor #koreanactor #koreanactress #HaHeeRa #HaHeeRakoreanactress #TheTrapOfYouthKoreanDrama #TrapOfYouthKdrama #ShimEunHa #ShimEunHaKoreanactor #LeeJongWon #LeeJongWonKoreanActor #kcrushamerica #JunKwangRyul #JunKwangRyulKoreanActor #EyesOfDawn #EyesOfDawnKDrama #ParkSangWon #ParkSangWonKoreanActor #ChaeShiRa #ChoiJaeSung #TheLastMatch #TheLastMatchKoreanDrama #SonJiChang #JangDongGun #FirstLove #FirstLoveKDrama #ChoiSooJong #BaeYongJoon #LeeSeungYeon #SandGlass #SandGlassKoreanDrama #HyunJungGo #HyunJungGoKoreanActor #ParkSangWon #ParkSangWonKoreanActor #ScentOfLove #ScentOfLoveKoreanDrama #ChoiJinShil #ChoiJinShilKoreanActor #LeeByungHunKoreanActor #HappyTogether #HappyTogetherKoreanDrama #HappyTogetherkDrama #LeeByungHun #LeeByungHunKoreanActor #ChristmasInAugust #ChristmasInAugustKoreanDrama #HanSukKyu #HanSukKyuActor #melodrama #romcom #M #MKoreanDrama #ShimEunHaKoreanActor #scifi #ShimEunHa
Related Articles