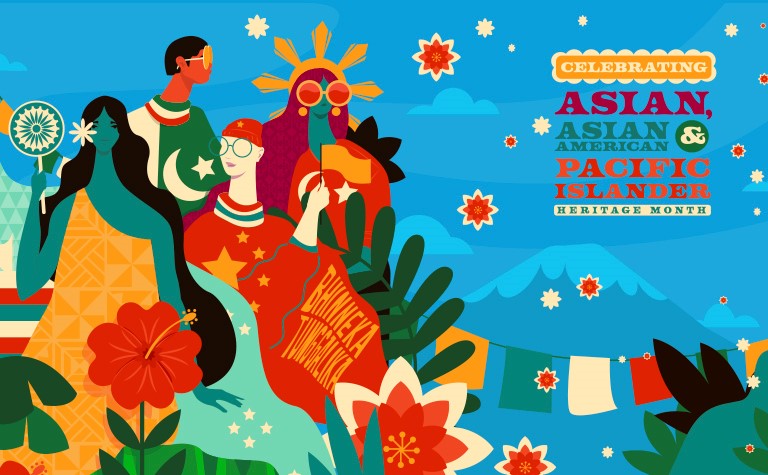 (image from the AT&T website for AAPI Heritage Month https://about.att.com/inside_connections_blog/2021/aapi_heritage_month.html)
For those who hadn't known, May is observed as Asian American and Pacific Islander (AAPI) Heritage Month in the United States.  It is when the achievements and contributions of Asian and Pacific Islander Americans in various fields are acknowledged, and it also recognizes their influence to future generations.
The celebration is in efforts to strengthen the idea that AAPI people are not to be looked at as "foreign" and treated differently, rather AAPI people should be appreciated for the role they play in today's society, and in the process doing so, their unique cultures are introduced and given notice.
The mere presence of Asian American and Pacific Islander Heritage Month seems to be an active step towards a holistic and accommodating society.  The implication it gives is that the general public understands and accept that AAPI people are a part of the community and society and that their presence matters.  And yet, the need for this publicly recognition also could mean that it somehow needs to be imposed due to the lack of the aforementioned acceptance and understanding.
Personally, the impression I get from AAPI Heritage Month is the latter reasoning, that it is being celebrated to spread awareness of the unique cultures of AAPI people, because there is still so many that are not aware.  The ultimate goal seems to be in making the general public know of it, but honestly, it still has a long way to go.  Most of the content and celebration I see of AAPI Heritage Month is from those who within the community and informing others of their culture, and the actual appreciation is still the minority.  There still seems to be a substantial amount of people who are not accepting of AAPI people, and sadly would need more active efforts such as AAPI Heritage Month.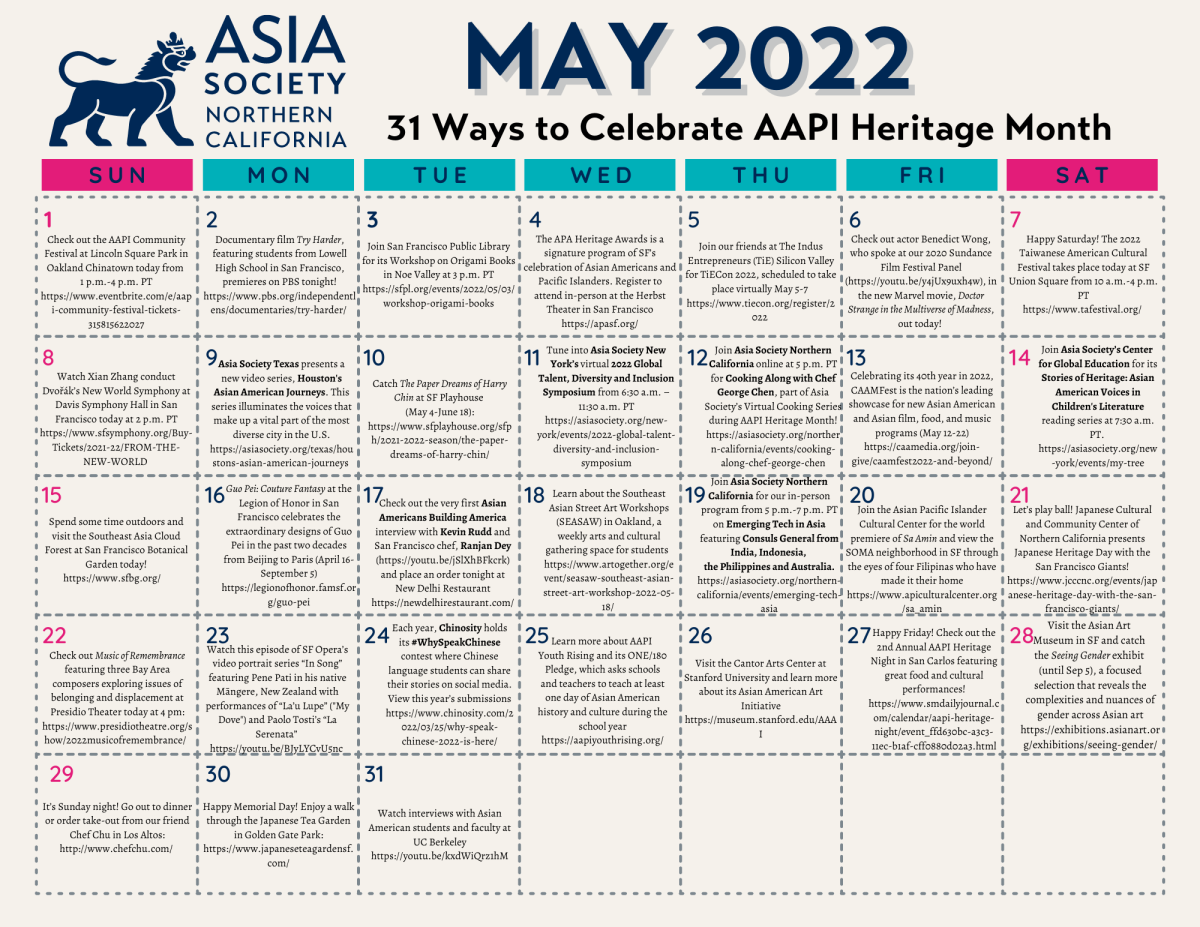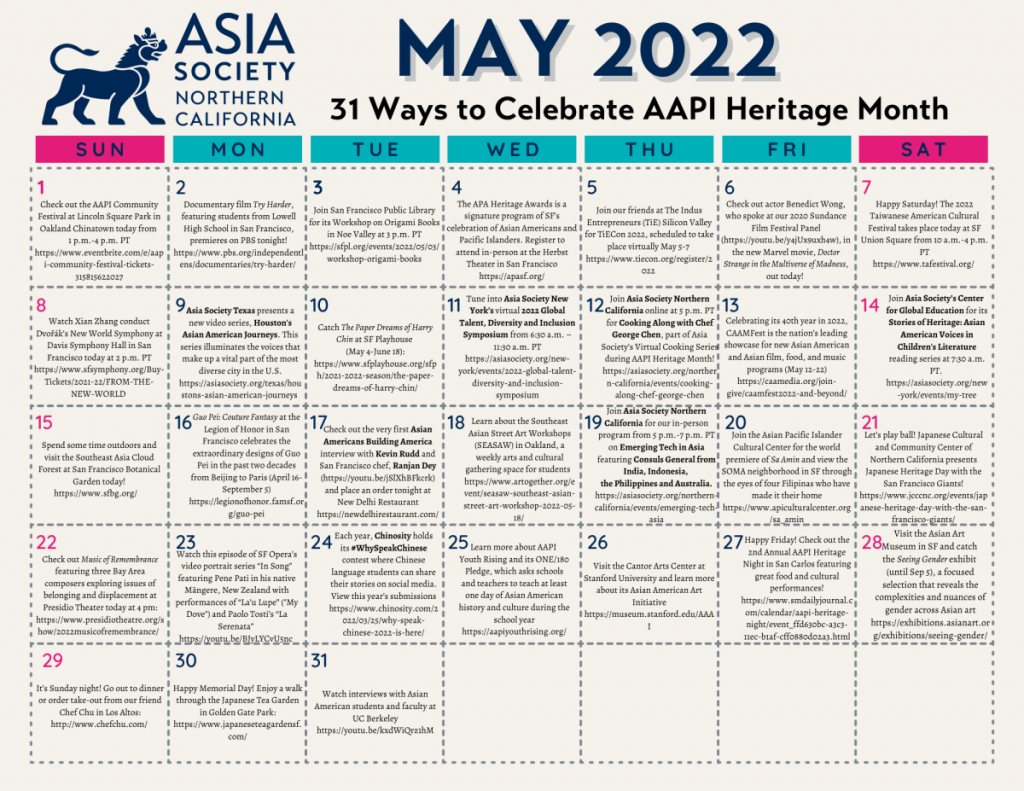 Calendar of ways to enjoy AAPI Heritage Month
(image taken from https://asiasociety.org/northern-california/31-ways-celebrate-aapi-heritage-month-2022)
The recognition of AAPI Heritage Month is based in the United States, so the celebration is usually centered within North American regions and resonates with those who are currently in or from that area.  There may be other areas that observe a similar celebration, but it may be limited to places wherein the AAPI community is still in the process of being fully accepted, and is still considered a minority.
Given this analysis, AAPI Heritage Month isn't really observed or commonly practiced within countries wherein AAPI people are the majority, such as the countries in Asia, like South Korea.
Although South Korea is slowly progressing toward multi-culturalism, it is still strongly monocultural.  Hence, many things are strongly leaning toward East Asian practices with slow efforts in accepting and coping with the "western" ideal of things.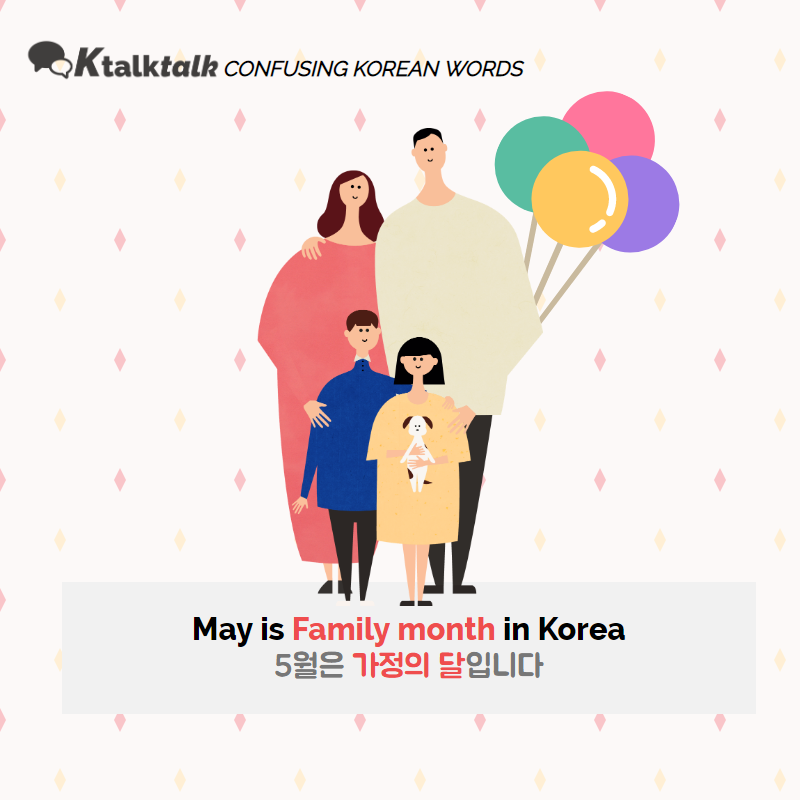 (Image taken from https://www.ktalktalk.com/studylog/?idx=3795315&bmode=view)
May is actually known under a different nickname in South Korea, as it is dubbed as "family month." May has Children's Day (May 5th) and Parents' Day (May 8th) together and adding that it is also a popular month for weddings, the month is more in line with the theme of spending time with family.
The extent of AAPI Heritage Month being felt in Korea is probably from those who came from North America, or through Koreans that have visited or moved to North American regions.
Most of the AAPI Heritage Month celebrations I observe are not first-hand, but rather from those that share it on social media platforms.  And the content that is shared on social media does not seem to target those in South Korea or in Asia, but the international market outside of Asia.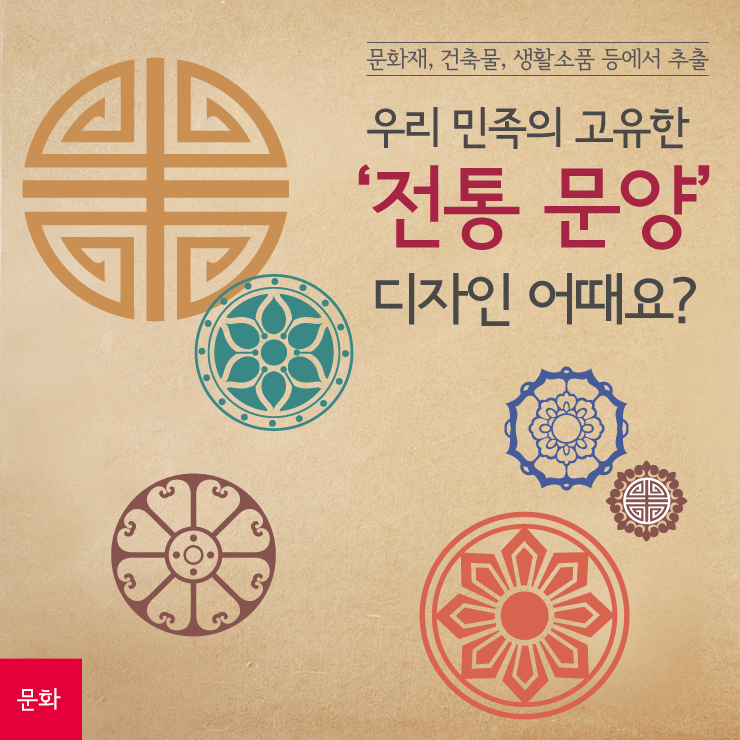 Korean traditional patterns
(image taken from https://m.blog.naver.com/hellopolicy/150183585200)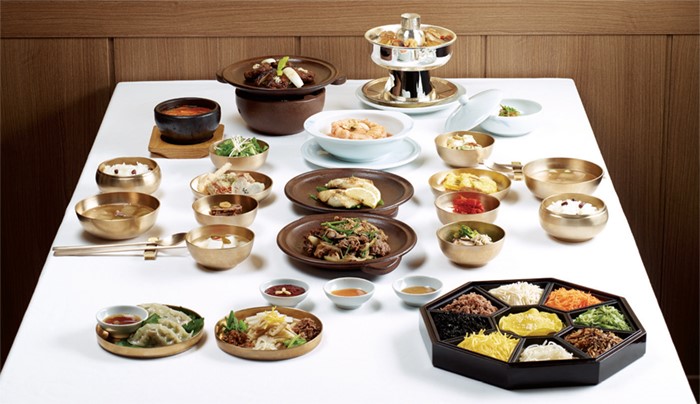 A traditional Korean-style full-course meal
(image taken from https://www.korea.net/AboutKorea/Korean-Life/Food)
Based on the content that I see regarding AAPI Heritage Month, it seems to be filled with information regarding food and some cultural aspects that are rooted in the history.  And with the rise of Korean media (music, movies, TV series, etc.), Korean culture is introduced as a way to spread and celebrate AAPI Heritage Month.  I've been seeing historically inspired content, and even people sharing their childhood experiences.  But this is just touching on the surface and trying to catch people's attention, because understanding and appreciating heritage doesn't happen overnight.
The general idea seems rooted in intending to show where you came from by adding a hint of personal memories.  These add the idea that we shouldn't be ashamed of where we came from and that the AAPI community (along with other minority groups) should not be overlooked.
The reach of AAPI Heritage Month doesn't seem strong within South Korea, possibly because the majority are Asian and the perception that embracing one's (Asian) culture and heritage is not bound to a month, rather it is a lifestyle of accepting yourself.
Having said that, any attempt at sharing and educating others of AAPI Heritage that they are not fully aware of, is progressive and is note-worthy.
—-Eun Hae Oh
#AAPI #AAPIHeritage #Asianculture #AAPIHeritageMonth #SouthKorea #monthofMayinKorea #NorthAmericaAAPIHeritageMonthCelebration #kcrush #officialkcrush #KoreanTraditionalPatterns #KoreanChildrensDay #KoreanParentsDay
Related Articles