For many visiting the Chicago area, especially fans of Asian culture, Chinatown is often on the list of must-sees. The welcoming Chinatown gate that reads "Tian zia, wei gong"—"Everything under the heaven, for the people"—is one of the most recognizable landmarks in the Chicago area. Located between Wentworth Avenue and Cermak Road, Chicago's Chinatwon has been around for 103 years as of 2015. The 30-block town has plenty to see and do, and it's easy to spend a full day here… it's also easy to drop a lot of cash! If you choose to visit, here are some recommendations for some must-sees and experiences.
SHOPPING
The K-Pop Store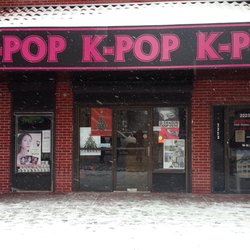 2223 S. Wentworth Avenue
Chicago, IL
If you're a K-Pop fan, this is the shop for you! The K-Pop Store sells just that: All things K-Pop. Here, you can find clothing, CDs, posters, and official goods like light sticks without having to deal with the shipping costs and wait associated with ordering out of the country. The staff is generally friendly, and they are knowledgeable about what they have and what's expected to arrive in-store. Be warned: Staff are strict about having bags and cameras in-store, so don't take these items inside.
AJ Housewares & Gifts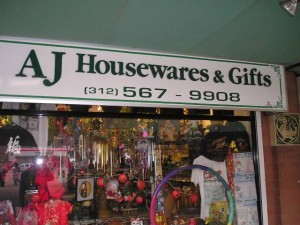 2125 S. China Place
Chicago, IL
AJ Housewares & Gifts is one of the most chaotic stops in Chinatown. Narrow aisles are stock-piled with gifts and treasures for anyone looking for traditional or eclectic items at affordable prices. Patrons can find anything from kitchenware to lanterns to plushies in this store—but it's not easy given the cluttered appearance. Anime and manga fans may be surprised to find a lot of goods related to those hobbies, too. Just to see what this store has to offer can easily kill an hour or two.
2263 S. Wentworth Avenue
Chicago, IL
Evergreen is opened every day but Wednesday, so it's worth fitting into your itinerary. Evergreen is a fitting name since the pretty adornments are fad or costume jewelry, so this isn't a place for patrons looking for an inexpensive present. Evergreen has a nice selection of jade and diamond necklaces, rings, and bracelets fit for engagements, weddings, and collectors. Their gold and watch selections are something to behold as well. Additionally, the Buddha statues are something to see and one of the most affordable gifts.
2212 S. Wentworth Avenue
Chicago, IL
If you have kids in your traveling party, Giftland (along with Aji Ichiban) is a must-stop! While there are gifts like Beanie Babies you can purchase elsewhere, there are some really sweet surprises in-store. For the Hello Kitty-lover, there is a nice selection of dolls, pillows, and collectibles that are oh-so-cute. For fashionable tots, the brightly colored parasols and traditional Chinese dresses and shirts are too delightful. Even for adults, the range of wall scrolls, fans, lucky cats, and other wares and statuary make this a kitschy, exciting stop.
2136A S. Archer Avenue
Chicago, IL
For beauty lovers and fans of Shiseido products, Judy's cosmetics will make you delirious. Face masks, mascara, foundation, lotions, and serums from China, Korea, and Japan can all be found here. Products from Shiseido and their sub-companies are the most prominent items; Judy's proudly state they are one of the largest Shiseido carriers in the Midwest. Staff are friendly and knowledgeable about products and skin and what products work well for different skin types, which is a definite plus. But, just like the K-Pop Store, they're not too fond of bags in the store.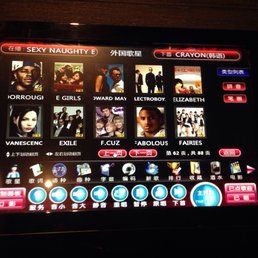 NIGHTLIFE
POPKTV
2002 S. Wentworth Ave.
Chicago, IL
From 2pm to 2am, enjoy karaoke with friends and strangers alike in this futuristic karaoke lounge. Staff and patrons are encouraging and enjoy a good laugh, so sing as well or as terrible as possible—no one cares! If you're less adventurous, you can rent a room for under $50 to sing alone or with a small group of friends. If you don't want to engage in karaoke and just want to watch from the sidelines, do so while enjoying chicken and beef dishes. No regrets here!
234 W. Cermak Road
Chicago, IL
Sakura is a true nighttime destination where spirits and bar food flow and near-drunken karaoke is encouraged. Visitors can experience a good mix of Asian and Western music to help further the karaoke shenanigans. For $50 an hour, private party rooms can be rented and are highly recommended for bachelor and bachelorette parties.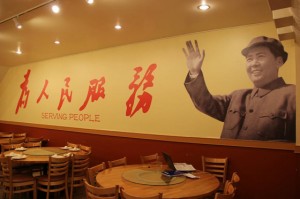 FOOD
Lao Hunan
2230 S. Wentworth Avenue
Chicago, IL
Lao Hunan is as quirky as it is tasty. The Mao Zedong-themed restaurant features servers in Mao-era military uniform, and images of Mao are seemingly everywhere. Signature dishes are made from free-range chicken and pork and smoked to mouth-watering perfection. Food is affordable and plentiful.
2172 S. Archer Avenue
Chicago, IL
Perhaps one of the busiest restaurants in Chinatown, Lao Sze Chuan provides inexpensive fare for heatseekers. The orange beef tenderloin is the stuff dreams are made of due to its sweet, spicy, tender, juicy goodness. Egg-drop soup is a perfect comfort food on a cold day. For more adventurous palates, squid, frog, pork blood, pork intestine, and octopus dishes reside on the menu.
2117A S. China Place
Chicago, IL
Brightly colored candy all in a row! Aji Ichiban is every little kid's dream of the ideal candy shop with candy lined up by color and type in adorable bins. Caramels, cookies, Japanese sodas, savory crackers, and chocolates are everywhere. Visiting here is enough to tempt visitors to try anything placed in front of them.
2242 S. Wentworth Avenue
Chicago, IL
Established in 1986, Chiu Quon is the oldest bakery in Chinatown, and they're set to open another location on Archer Avenue. The bakery specializes in cakes, buns, dim sum, and a variety of other baked goods, and you may even get an opportunity to watch them get made. Wedding cakes, especially, are delicate and beautifully crafted. BBQ pork buns are one of the many reasons to visit, but the mango mousse cake may tempt you to never leave. There's a strong sense of love and family at Chiu Quon between staff and patrons because the staff really care about their customers.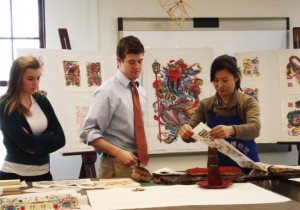 PLAY AND LEARN
Chicago Chinese Cultural Institute
2121B S. China Place
Chicago, IL
One of the top must-experience locations in Chinatown is the Chicago Chinese Cultural Institute, which strives to help Chicagoans learn and understand more about Chinese culture. The exciting element is that visitors can take classes to learn more about the Chinese language and culture including how to cook Chinese dishes. Visit to learn something new while making friends in the process.
The 'Town Square is the hub where everything happens. Chinatown Square features statues of the Chinese zodiac animals and is designed to look like an imperial court. On any given day, visitors may experience otakus sparring, families chatting in their native language, and college students cheerfully sipping bubble tea and catching up. It's the perfect place to experience how East-meets-West.
300 W. 19th Street
This peaceful park is one of Chinatown's—and Chicago's—gems. Enjoy kayaking on the Chicago River or take advantage of the fieldhouses. There are plenty of places to sit and lots of trees to enjoy. It's the perfect spot to unwind.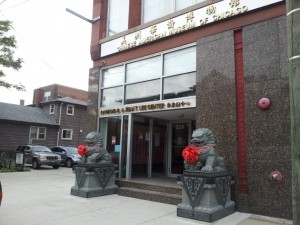 Chinese-American Museum of Chicago
238 W. 23rd Street
Many experiences in Chicago cost a lot of money, but the Chinese-American Museum of Chicago only charges $3 to $5 for admissions. The exhibits are educational and well thought out. One of the current exhibits—Chicago's Families: Rites of Passage—looks at Chinese and Ethiopian (yes) marriage, death, and birth rituals; another insightful exhibit focuses on China's influence and spread into the Midwest. The museum also hosts different film, music, and cultural programs throughout the year, so it never gets old.
Of course, there is plenty more to do in Chicago's Chinatown. While these were our favorite experiences, yours may be vastly different. Just head out and explore and have fun!
—-Joelle Halon
Related Articles